PREVIEW RELEASE – PUBLIC INPUT INVITED – While an editorial, this preview piece is a way to promote the three most important events in our towns history. Feel free to comment at the end of the story.
On the internet, we've created the #3LOCALHISTORYEVENTCHALLENGE where you share your town's three most historic events. As the historian for Bernards Township, representing Bernards Towns#hip and its four hamlets is a great honor and I'm always looking for ways to showcase local history to residents, neighbors, and friends that haven't lived in or grown up in the township. So one morning, I got to thinking about what everyone in the township should know about the collective history of Bernards Township. Then it hit me, "What are the three most historical events in our township's history?"
Don't get me wrong, there are many great moments in our collective local history. But what about people who just moved here. But it's deeper than that. I think that lifetime residents might not know what we've found during our research. Then a light bulb went on in my brain and I said to myself, "Holly cow, Basking Ridge has so many great historical moments so as the Township Historian I have a new mission – I have to tell everyone about the three greatest historical moments in Basking Ridge history".
So here we go. As the Bernards Township Historian, here are my top three historic events in Bernards Township's history. There's a comments section at the end if you'd like to comment 🙂 .
#3 – AT&T Chooses Basking Ridge for Headquarters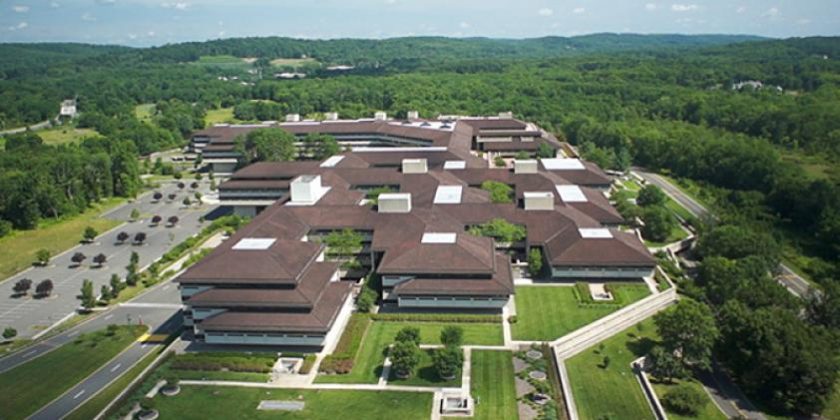 In the 1970s corporate identities were changing. Companies were becoming more like university campuses with sprawling grounds, suburban amenities and people willing to relocate for a better quality of life. Competition for employees in the New York metro area became overly competitive. Nearby Bell Labs in Murray Hill had become the world's intellectual braintrust delivering more corporate patents than anywhere else in the world. Bell Labs employees received more than 30,000 patents – that's like one patent a day for 50 years. The facility housed seven Nobel Prize winners as well.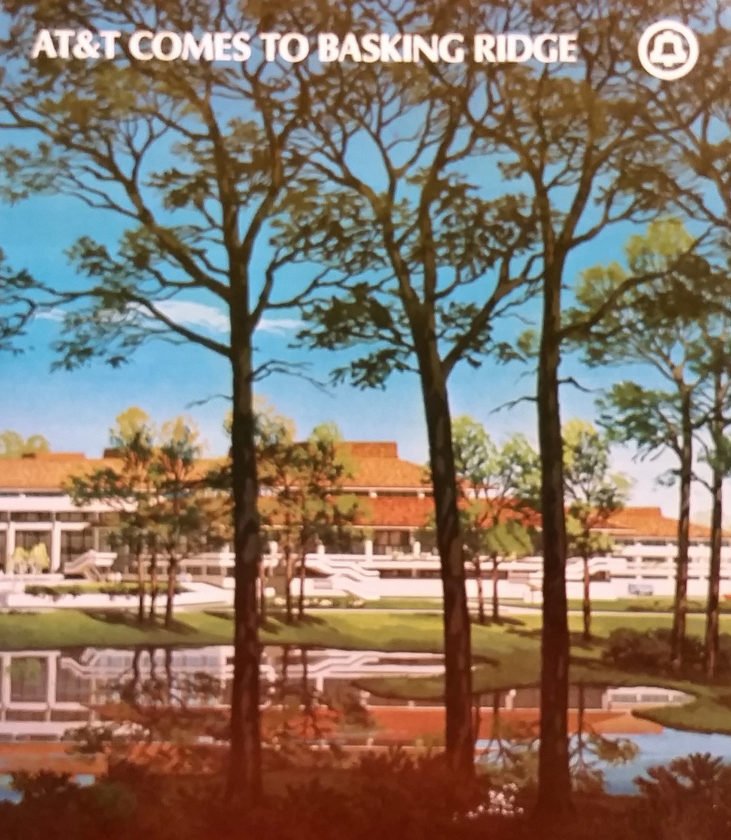 AT&T's showcase headquarter campus on the corner of North Maple Avenue and Route 287 became the envy of the corporate world from the day it opened in November 1975. Its seven low-slung buildings, attached by tunnels and walkways, hugged the hills and blended in with the countryside. The showy headquarters even featured a two-story corporate cafeteria with wood-burning fireplaces, a heliport and an indoor waterfall cascading a ton of water a minute. Cars weren't visible on the campus, and were kept out of sight in a 3,900 space underground parking garage covering 15 acres.
As AT&T was anchoring itself in the suburbs, Basking Ridge's residential growth took off at an unprecedented rate compared to nearby towns, bringing with it a new type of residents: families moving from the cities to the suburbs looking for a better quality of life.

Many of the lifetime residents from town agree that when AT&T moved in it was the biggest change ever experienced in the township. What had been a lazy rural community began selling off farmland and orchards for planned communities for electrical engineers and others relocating to the area with their families looking for a better life in Basking Ridge.
#2 – President Calvin Coolidge Selects the former Knollcroft Farm at Lyons for New Jersey's First Veterans Administration Hospital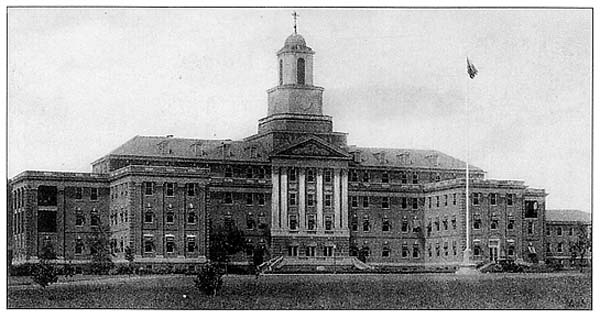 The original and ongoing mission of the facility has been to provide health care to veterans of the United States. The hospital was opened in 1930 as a veterans neuropsychiatric hospital and was converted to a general medical and surgical hospital in 1976. The current campus preserves the characteristics of the neuropsychiatric veterans hospital.
In May 1925, the director of the Veterans Bureau notified President Coolidge that possible sites for the future veterans hospital in the Second District were beginning to be considered. The Second District included the states of New York, New Jersey, and Connecticut. First consideration would be given to tracts already owned by the federal government.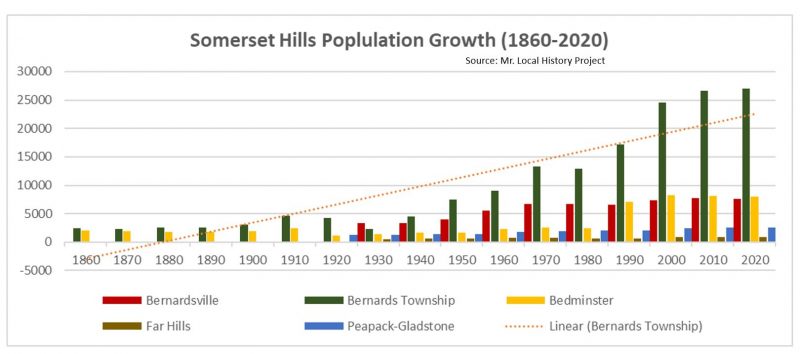 A committee was created in June, 1928 to assist the Veterans Bureau in locating the best site on which to place the future hospital in New Jersey. The committee included the New Jersey Adjutant General, State Commander of the American Legion, State Commander of Veterans of Foreign Wars, and the State Commander of the Disabled Veterans of the World War.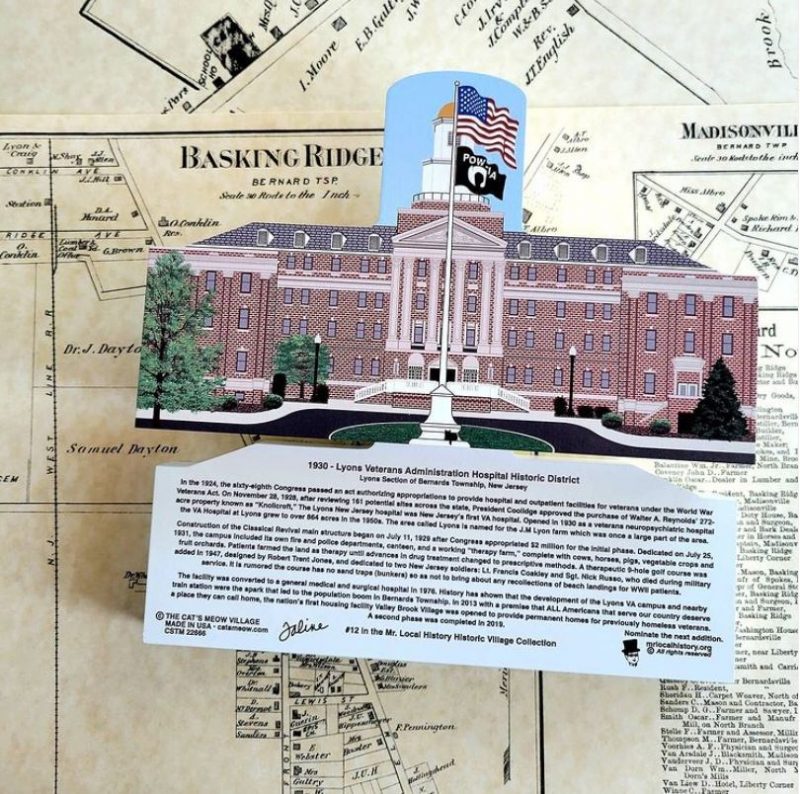 On November 28, 1928, after review of 161 potential sites across the state, the Federal Board of Hospitalization recommended the purchase of the 272- acre estate of Walter A. Reynolds known as "Knollcroft" in the rolling countryside of Somerset Hills in the Lyons section of Bernards Township.
Completion of the initial construction was celebrated with a dedication program held on July 25, 1931. Along with the development of the Lyons VA Campus came jobs, good paying jobs. The farming community began to change, starting with a revamped Lyons train station and a newly created airfield at Basking Ridge. The Bernards Township hamlet development post 1930 was set to take off thanks to the selection of Walter Reynold's Knollcroft Farm as the site of New Jersey's first veterans hospital facility.
#1 – General Charles Lee's Capture by the British at Basking Ridge – Dec.13, 1776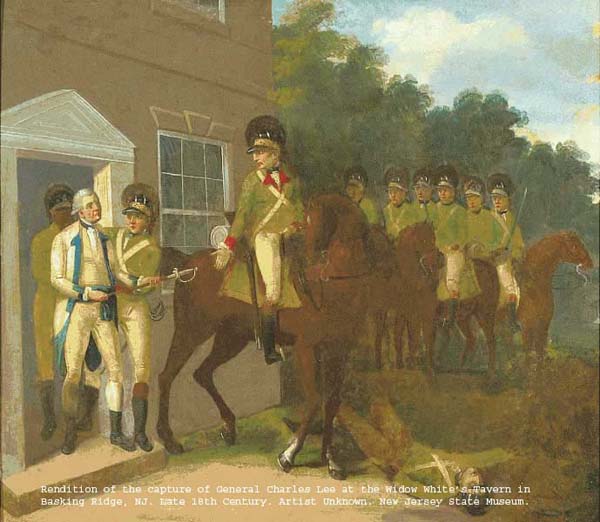 At about noon time on December 13,1776, General Charles Lee (1731-1782), General Charles Lee was alarmed by Major Wilkinson while he was writing a letter to General Gates about George Washington in an upstairs bedroom of the Widow White's Tavern on what is now the corner of South Finley and Colonial just outside the village of Basking Ridge in Bernards Township.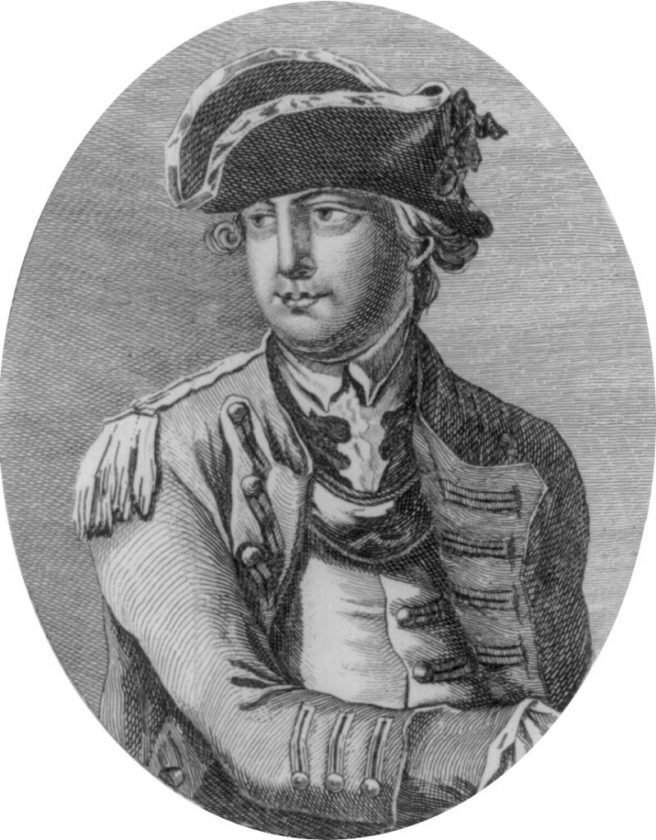 Widow White's Tavern, named after Ebenezer White's wife Mary Brown White, became the centerpiece of Revolutionary War history on that day, because It was on this most unfortunate day for General Lee that General Lee became a prisoner of the British Army, leaving General Washington in a precarious position. Who would have guessed that the Widow White's Tavern capture might have turned into a blessing in disguise for the young Continental Army.
Resistance was short. Finding concealment impossible, and further resistance useless, Lee made his appearance at the door, and in the most submissive manner, surrendered his sword to Colonel Harcourt, begging him to spare his life. English accounts state he fell to his knees to Harcourt in a cowardly manner. British Captain Thomas Harris, afterwards Lord Harris, states in his journal that "Lee behaved as cowardly in this transaction as he had dishonorably in every other. After firing one or two shots from the house, he came out and entreated our troops to spare his life."
He was somewhat roughly handled while being seized, and his captors, if they did not treat him with great indignity, certainly displayed very little regard for his comfort or appearance. He had presented himself without his hat or outside coat, and although he earnestly requested permission to get them, he was very peremptorily refused.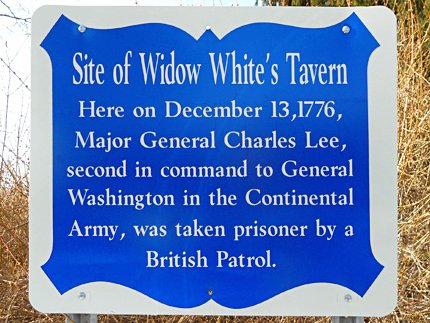 He was mounted on the guide's horse, tied on both legs and arms, and with one of his aids who was mounted behind a dragoon, was hurried away at a furious speed towards Brunswick. About three hours later, after realizing no one was going to save him, he became sullen and very much dispirited. He said to his captors, admitting the weakness of the American army, and his own confidence in British strength and zeal, when roused, "The game is nearly at an end."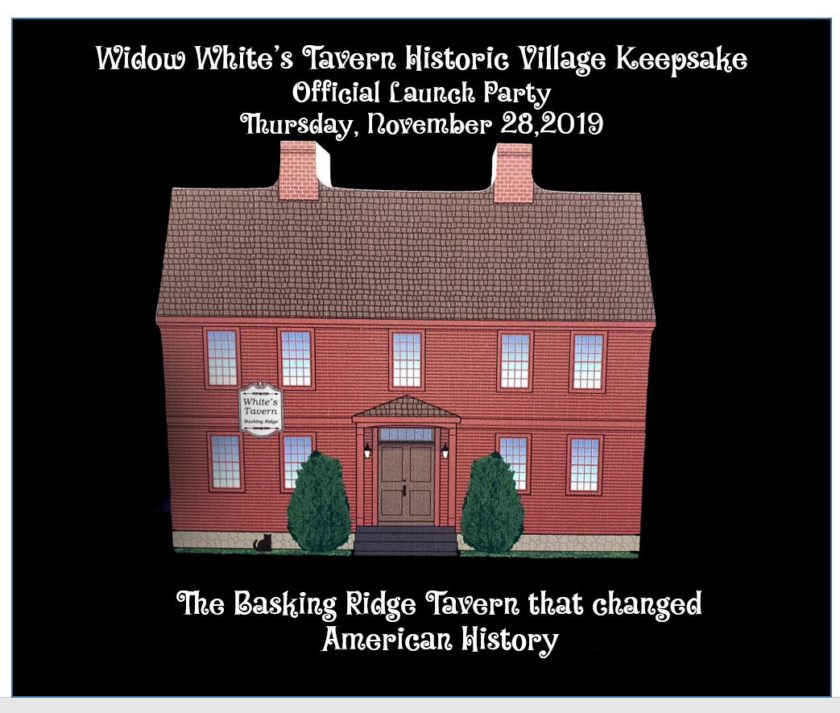 Comments?
I'd love to hear what people think of my historic analysis. To my knowledge, no other historian has attempted to consolidate Bernards Township history down to three key events so feedback is always welcome. Now we have to get the word out. EVERY RESIDENT and person growing up in Bernards Township needs to know these three historic events.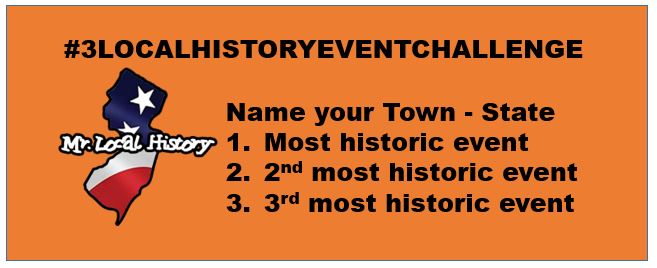 Additional Information: