The Mr. Local History project's mission is to promote and preserve local history with a social twist. We are based in the Somerset Hills, an area in northern Somerset County, New Jersey. As an all volunteer registered 501c3 non-profit, the group creates social and educational programs and activities that strive to engage in fun new ways.
Mr. Local History announced the incorporation of Mr. Local History as a 501c3 non-profit organization. By incorporating, the effort is now recognized as a legal entity to conduct business, organize, and develop fundraising efforts to support programs geared specifically for the local communities of the Somerset Hills in the northern section of Somerset County, New Jersey. All donations are tax deductible.
Paula Axt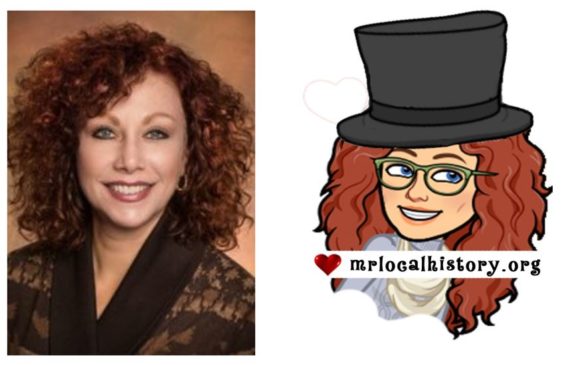 Paula brings the energy to the MLH Project with her focus on education, community outreach, social programs, and fundraising expertise. Born and raised in Warren, New Jersey and daughter of Alvin Florey the former Mayor of Warren, Paula is a graduate of Watchung Hills High School. Paula is married to her husband Gregory Axt, a Ridge High School graduate (1972) who recently retired. She is a realtor at and also owner of the remodeling firm Axt Home Solutions. Paula is also founder of the Oak Tree Networking Group here in Basking Ridge.
Paula has three children, Sara Axt Gluckman, Zachary, and Rachel. They also have three grandchildren. Her favorite quote is; "Two roads diverged in a wood, and I took the one less traveled by, and that has made all the difference." – Robert Frost. Her favorite book is Rebecca – Daphne du Maurier . Paula's favorite historic moment……The Headless Horseman (which happened in Bernards Township).
---
Brooks Betz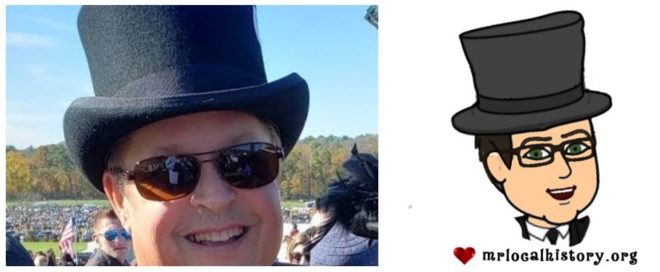 Brooks is the founder of Mr. Local History and the Mr. Local History project. Born in Plainfield, New Jersey and raised in Westfield, Brooks was a graduate of Westfield High School, later graduating from Bryant University in Rhode Island with a BA in Business. A writer and storyteller at heart, Brooks' contribution will focus on organization, storytelling, social media, and the internet. He is married to his wife Jill, and has three children; Hunter, Samantha, and Rachel. He is a former Trustee of the Friends of the Jacobus Vanderveer House in Bedminster, Trustee at the Historical Society of the Somerset Hills, and was recently named Bernards Township's Official Town Historian. His favorite quote is "a wish is just a dream without a plan," and he plans to make the dream of building Mr. Local History with a strong plan and attention to community, civility, and service. His favorite book is The Big Short, by Michael Lewis. His favorite historic moment is the 1776 capture of General Charles Lee at Widow White's Tavern in Basking Ridge.
---
Jill Betz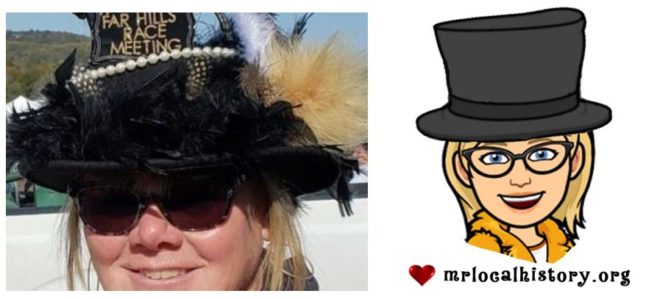 Jill Betz joined the MLH Project to focus on community social events and activities. She's also a great "idea person" to create ideas to further the mission of the organization. Born in Newark, New Jersey and raised in Springfield, she is a graduate of Jonathon Dayton Regional High School in Springfield. She met her husband Brooks at the famed "Goal Post turtle races in Scotch Plains" and as they say, the rest is history. She married Brooks (Betz) in 1991. They moved to Basking Ridge in 2003, and have three children: Hunter, Samantha, and Rachel who attended various grade schools in Bernards Township and all attend or attended Ridge High School. Of worthy note, Jill and and family have actually moved three times within Bernards Township.
Meg Wastie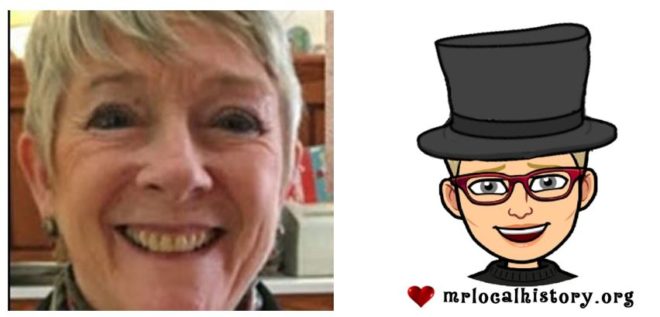 Meg Wastie joined the MLH project to focus on educational programs for all ages . Born in Long Island, Meg was raised in Westfield, New Jersey and graduated from Westfield High School. She attended Monmouth University, Kean University and Seton Hall University with degrees in English, Education, Guidance Counseling and Museum Education. Meg was an English teacher at Columbia High School in Maplewood, New Jersey for 32 years.
Her museum experience includes Education Curator at the Museum of Early Trades and Crafts in Madison, New Jersey, Trustee at the Historical Society of Somerset Hills, and Program Consultant at the Westfield Historical Society. She's retired but still tutors kids around the Bernards Township area.
Meg is married to her husband Hal Garwin, has a daughter Leigh Garwin, and two grandsons, Drew & Devon Garwin. Hal Garwin, is the former Columbia High School wrestling coach and is the founder and President of the Community Health Law Project where he has become New Jersey's most prominent legal advocate for the disabled.
Robin Marion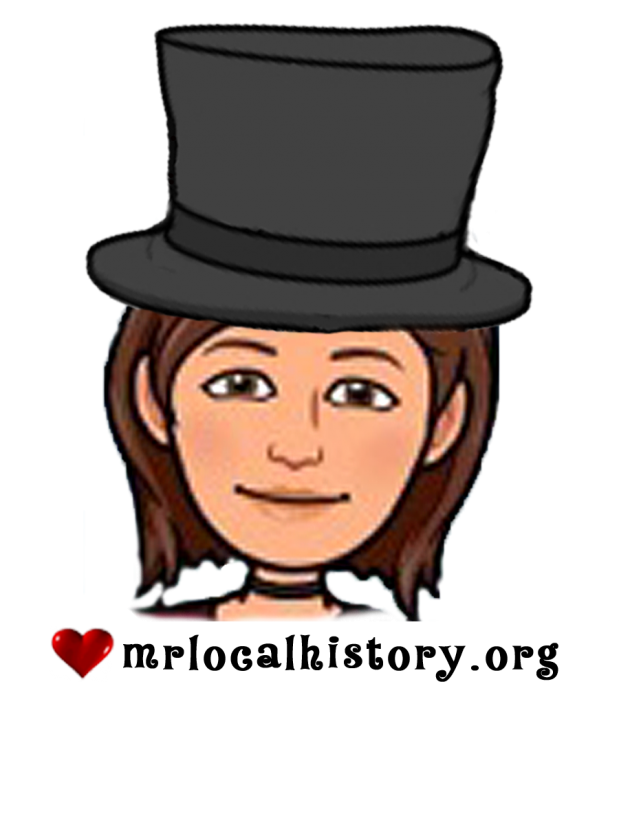 Robin officially joined the Mr. Local History Project Board of Trustees last night with her fun "alter ego" bitmoji. A longtime resident of Basking Ridge, she was a local historical society board member and secretary for over over two decades before retiring. She is currently a member of the Friends of the Lord Stirling Stable so we hope to work with them in the future. Her favorite book is "Katherine" by Anya Seton and her favorite quote is "I think, therefore I am by René Descartes. Robin is also a global traveler and we mean a GLOBAL TRAVELER. Please join us in welcoming Robin to our MLH family.
---
Larry Terricone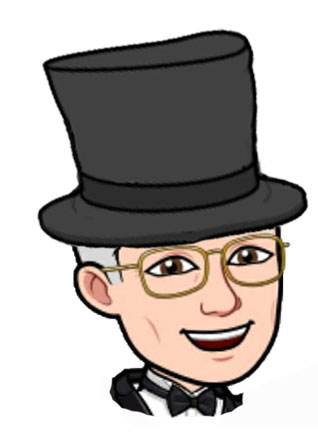 Larry Terricone became a Board of Trustee member and brings a wealth of historic excellence, humor, and connections to the Mr. Local History Project. Larry loves dogs and is a professional judge. He is a Navy veteran and also a board member at the Friends of the Ross Farm in Basking Ridge. The Board is now officially the "Gang of Six."
---