Support Local History by getting #JUSTONEITEM.
It makes a huge difference!

Give gifts that have a meaning and a purpose. All items in the Mr. Local History Gift Shop were created by the Mr. Local History team. Proceeds from everything you purchase goes to local history projects and our scholarship fund. We promote and preserve our local history. So give with confidence knowing that you're helping a worthy cause.
Current Inventory – Remember these are all custom made items. Once sold out, they may never be available again.
Ordering is simple. Just click on the item below and it will take you directly to our secure online store where you can order.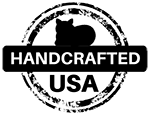 ---
Gift Shop Specials
Wooden Keepsake Collectibles
Puzzles
You can also send gifts as well.

---
Basking Ridge Charter Day Basking Ridge History Basking Ridge History Magazine Basking Ridge Oak Tree Basking Ridge wood collectibles Bedminster History Bernards Township Charter Day Bernards Township History Bernardsville History Black River Journal Magazine Blairsden Blairsden Nuns BTcharterday Cats Meow Basking Ridge Cats Meow keepsake Cats Meow Mr Local History Cats Meow Village Charter Day Basking Ridge Collectibles Basking Ridge Cranford Canoe Club Cranford Venice of New Jersey famous people bedminster Far Hills History General Lee capture Gladstone History growlocalhistory Haunted Walking Tour Basking Ridge Morristown History Mr. Local History magazine Mrlocalhistory Mr Local History Magazine New Jersey History Magazine nj one room schoolhouses Peapack Blairsden Peapack History Pluckemin Cantonment Pluckemin History Ross Farm Somerset Hills Cats meow Somerset Hills Collection Somerset Hills history THSSH Venice of New Jersey Walking tour Basking Ridge Widow Whites Tavern