The New Jersey Register of Historic Places is the official list of New Jersey's historic resources of local, state, and national interest. Created by the New Jersey Register of Historic Places Act of 1970 (N.J.S.A. 13:1B-15.128 et seq.)

The New Jersey Register is closely modeled after the National Register program. Both Registers have the same criteria for eligibility, nomination forms, and review process. Nearly every municipality in New Jersey has properties significant in architecture, history, archaeology, engineering and/or culture that are eligible for the New Jersey and National Registers.
Recognizing Historic Character
Districts that are listed on the National Register of Places are honorary and come with no restrictions as to what a homeowner can do to his or her property. Being in a National Register Historic District does, however, allow for the use of historic rehabilitation tax credits and other tax benefits.
The New Jersey State Register Historic District have a list that is similar to the National Register of Historic Places that can have similar benefits including tax incentives.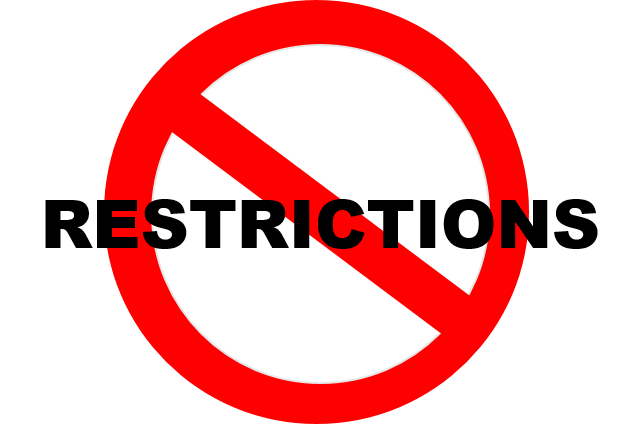 MYTH NUMBER 1: If my property is listed on the National Register, the government will have oversight over any alterations I make to the property.
This is FALSE. A listing on the National Register does not confer on any governmental agency (federal, state or local) the power to oversee anything a property owner does to a National Register listed property. In fact, a listing on the National Register does not even prevent a property owner from demolishing a historic property. However, in the instance where a property owner seeks federal financial incentives (federal tax credits, federal grants, federal loans, etc.) to rehabilitate a historic property, then the rehabilitation must be done according to certain standards as a condition of obtaining the federal financial incentive. In that case, the SHPO, and ultimately the NPS will have the power of oversight to make sure the property owner follows those standards.
MYTH NUMBER 2: National Register listing automatically imposes upon the property local historic district zoning or local landmark designation.
This is FALSE. The National Register is not coordinated with local landmark designations. Many localities do not have historic landmark ordinances. Each city with historic landmark ordinances has different procedures and different criteria for designation of local landmarks. A listing on the National Register is not a guarantee that the property will also be listed as a local landmark. If a property is only listed on the National Register, it is not subject to local landmark ordinances or zoning. If a property owner wants the property to be listed as a local landmark, he or she must work with the locality to prepare the necessary paperwork for listing as a local landmark.
MYTH NUMBER 3: If my property is listed on the National Register, I will have to allow the public access to my property.
This is FALSE. A listing on the National Register does not confer on the public any right to access the historic property. Properties on the National Register that are private property remain private property. The owner can own and operate the property for any lawful use he or she so desires.
MYTH NUMBER 4: Religious properties are not eligible for listing on the National Register because of Constitutional limitations.
This is FALSE. The First Amendment to the US Constitution does not prohibit a religious property from being listed on the National Register of Historic Places. A religious property can be listed on the National Register just like any other property so long as it meets the criteria and derives primary significance from architectural or artistic distinction or historical importance.
Listing Benefits
Inclusion in the National Register enables the owner of a property to take advantage of financial benefits, such as a 20% federal income tax credit for a substantial rehabilitation of an income-producing building. The rehabilitated building must be a certified historic structure that is subject to depreciation, and the rehabilitation must be certified as meeting standards established by the National Park Service. For properties listed in the New Jersey Register, the New Jersey Historic Trust offers matching grants and low-interest loans for rehabilitation and restoration to state, county and municipal agencies and nonprofit organizations. Several counties also offer similar grants.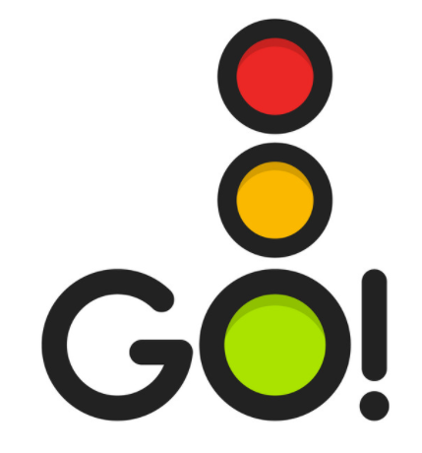 The New Jersey and National Registers provide a degree of review and protection from public encroachment. Section 106 of the National Historic Preservation Act of 1966, as amended, provides for review of any federally licensed, financed or assisted undertaking for properties listed in, or eligible for listing in, the National Register. The New Jersey Register law requires review of any state, county or municipal undertaking involving properties listed in the New Jersey Register. These reviews are designed to prevent destruction or damage of historic resources by public agencies.
Historic Preservation Benefits
Tax Incentives – tax incentives leverage private investment in historic properties through income tax credits for qualified rehabilitation projects. The Investment Tax Credit (ITC) program administered by the National Park Service through the HPO has promoted reinvestment in historic buildings since 1976. The program provides federal income tax credits for rehabilitation of income producing historic properties. Here is a list of other benefits:
Normal recognition of a property's historical or architectural significance based on national standards.
Qualification of the property for potential preservation incentives such as:

Federal preservation grants for planning and rehabilitation.
Federal historic rehabilitation tax credits for commercial properties.
State historic rehabilitation tax credits (depending on the state). The State of Iowa has a 25% income tax credit all types of historic buildings.
Income tax deduction for granting preservation easements to qualified nonprofits.
State and local preservation grants and tax incentives (where applicable).
Special exemptions or alternatives contained in local historic building codes.
Involvement and potential assistance of the Advisory Council on Historic Preservation when the actions of a federal agency potentially affect the historic property (Section 106 Review).
Access to technical assistance from the NPS and SHPOs related to the rehabilitation of the historic property.
How Nomination Process Works
A consultant who has training and expertise in the areas of history, architectural history or historic preservation typically prepares the nomination. It is first filed with the State Historic Preservation Office ("SHPO") who will review for preliminary approval. Once approved by SHPO it is sent to the National Park Service ("NPS") for final approval. The process typically takes about a year to complete.
After being reviewed and approved by the New Jersey Historic Preservation Office, they come to your town and hold a session with the residents and present the case. The public then provides comment and a final vote is made.
Historic Districts
in Somerset County, New Jersey
Olcott Historic District – Bernardsville
Pluckemin Village Historic District – Bedminster
Greater Cross Roads Historic District – Bedminster
Lamington Historic District – Bedminster
Pottersville Historic District – Bedminster
Lesser Crossroads Historic District – Bedminster
Peapack Historic District- Peapack
Gladstone Historic District – Gladstone
Lyons VA Historic District – Bernards Township
Neshanic Station Historic District – Neshanic Station
North Branch Historic District – North Branch
Griggstown Historic District – Franklin Township
Kings Highway Historic District – Franklin
Kingston Village Historic District – Franklin Township
East Millstone Historic District – Franklin Township
Middlebush Village Historic District – Franklin Township
Rocky Hill Historic District – Franklin Township
Six Mile Run Historic District – Franklin Township
Clover Hill Historic District – Hillsborough
Blawenburg Historic District – Montgomery
Bridgepoint Historic District – Montgomery
Harlingen Historic District – Montgomery
Washington Park Historic District •Somerville Historic District – Somerville
Additional Information