National Award Winning Landscape Architect Lives and Breathes History with His Map Creations.
The Mr. Local History Project introduces you to a dear friend and history connoisseur that has taken cartography to a whole new level overlaying history on top of mapmaking producing beautiful poster sized objects disguised as art. Meet John Charles Smith and his maps of the Somerset Hills. The Somerset Hills is a northern section of Somerset County, New Jersey. Known by friends and locals as the the John Smith maps, the maps are poster sized lithographs showcasing streets, buildings, owners, and historic events. A true piece of collectible art, John has been creating these historic masterpieces for over 30 years.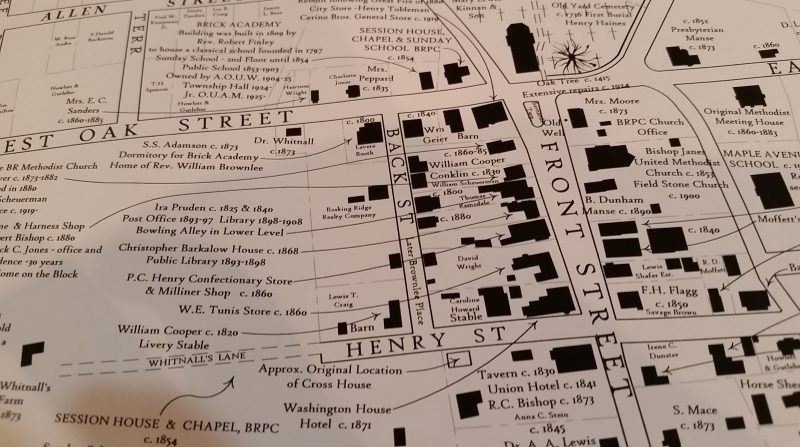 John's passion for history started way before he created his first map. You see, the Smith family holds weight around Peapack and the Somerset Hills area. Born and raised in the famed Smith family of Peapack and Gladstone, you can look back at many of the local history books and see images and stories about John's family. The Smith family is tied deeply to the history of the area. Also, They're related to the Tiger family as well, so the Smith's bring history to the table naturally as they have been part of our collective local fabric for over 250 years.
Smith Family History
History comes naturally to John Smith. As you can see with the images below, the Smith family has been an institution in the area for over two centuries. John is also a graduate of Bernards High School, Cornell University, and the US Navy Candidate School in Newport, Rhode Island. He was married on February 22, 1969 to Linda Mudge of Bedminster at the Basking Ridge Presbyterian Church where I catch him attending services today as well as serving on many history boards for non-profits in the area.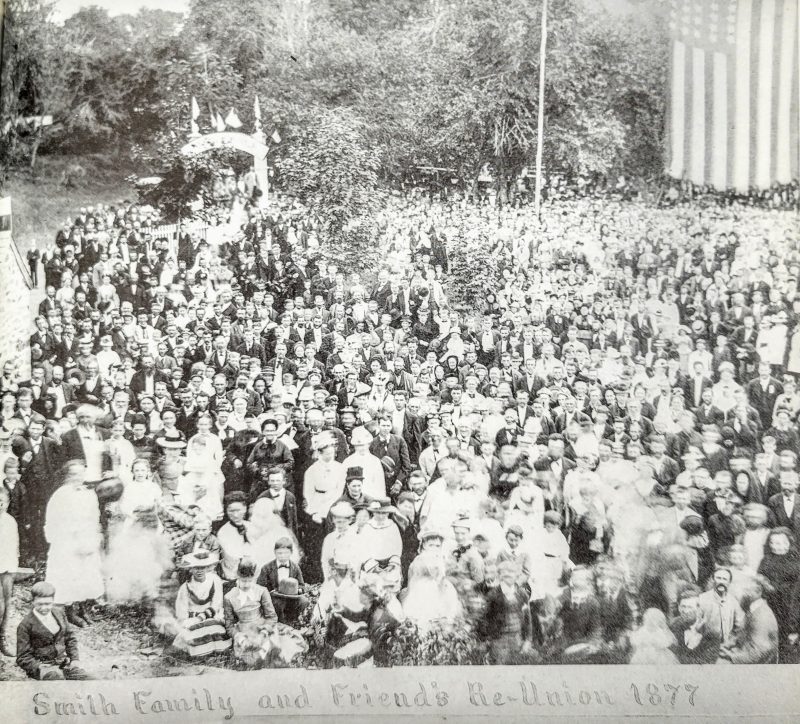 Before the map projects, John was giving local barn tours and presenting local history with his Peapack/Gladstone posters showcasing local historic structures in the area surrounded by an old map (see below). He has since extended his map work to showcase the surrounding areas of Bedminster Township, Peapack-Gladstone, Bernards Township as well as more detailed maps of the hamlets of Liberty Corner, Basking Ridge and Pluckemin.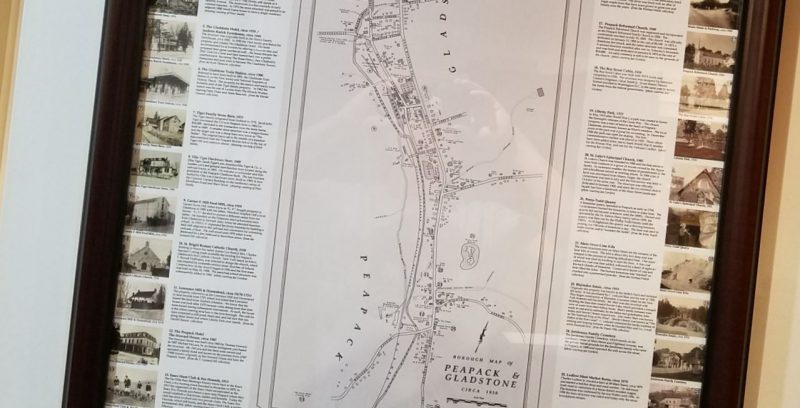 John is also a devoted volunteer and fan of local history. John has served on just about every local history board including leading or serving on the Peapack Gladstone Historic Preservation Board, Jacobus Vanderveer House Board, Basking Ridge Presbyterian Church, and the Historical Society of Somerset Hills are just a few historic organizations that I've served with, or supported John over the years. So there's no mistaking that John gives back to the history community and just another reason why his map art deserves our support.
History Treasures in Every Map
To understand the work John and his team has put into these works of art is the sheer amount of research they've done reconstructing property lines and structure locations for the historic period. Each map reconstructs property boundaries and includes ALL the previous landowners, years they owned the property, along with all the structures that were on the property at that time. He has also added historic facts from the past around the edges of the map including renderings of those structures importance. Again, we're talking about a piece of art here! Historic churches and buildings, shops and homes in Bernards are shown in drawings by artist Peter Pluchino. The placement of houses and outbuildings, roads, streams and railroads are also illustrated.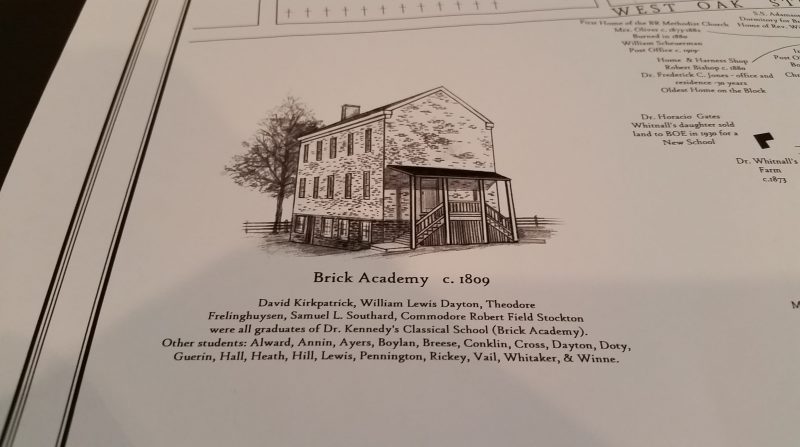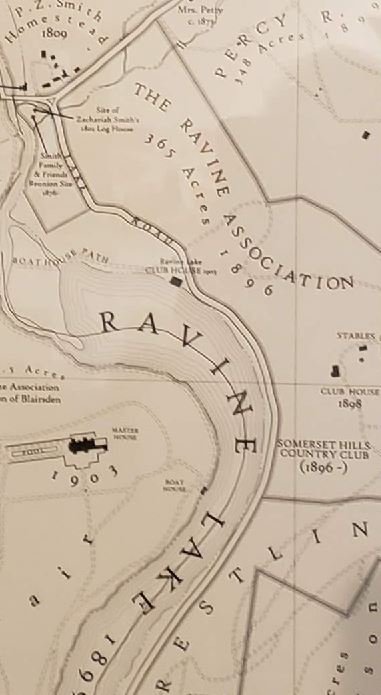 In 2010, John Smith was recognized with a Historic Preservation Award for Education by the Somerset County Cultural & Heritage Commission for his Map of the Somerset Hills highlighting the 1893-1939 period.

John Smith Map Collection
Currently there are five maps that make up the Smith Map collection. There's there's maps for Bernards Township, Bedminster, Somerset Hills known as the bigger part of the collection. Unframed maps are $200 each plus tax. The Basking Ridge and Bernardsville unframed maps are $175 each plus tax. Framed maps are available when requested at additional cost.
The Somerset Hills 1893 – 1930
Bedminster (including Peapack & Gladstone) 1873 – 1939
Bernards Township (including Far Hills and Bernardsville) 1700 – 1930
Bernardsville 1736 – 1901
Basking Ridge 170 -1930
Where To Find John Smith's Maps on Display
Based on our travels around Somerset County, here are a few places where you can see John's maps in all their glory (mounted and laminated), We wouldn't be surprised if John's charity kicked in as I bet he donated these works of art to each of the institutions.

Check locations for hours and access.
If you spot one of John's classic maps in a public setting, let us know and we'll update our list.
Where To Get a John Smith Map
Sadly, John Smith maps are not available online. Since you can't purchase online, the best way to get a John C. Smith Map is to call John's office at (908) 234-1121. He did once have a website but it's no longer active. Email is also currently not available, John is a classic old school renaissance man.
About John Charles Smith Landscape Architects
Established in 1965, the firm has completed designs for many public gardens, commercial landscapes, and hundreds of residential projects including many historic estates, farms, woodland gardens and country homes. The firm has won national awards from the American Society of Landscape Architects, has been recognized for numerous ASLA Chapter Awards for design excellence, and received several accommodations from the prestigious Perennial Plant Association.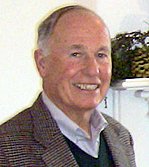 Several of the firm's constructed projects have been published in notable design magazines including Landscape Architecture, Garden Design and Architectural Digest; and other projects have appeared in several books on Garden Design and Landscape Architecture. Its founder and principal designer John Charles Smith is a member of the ASLA and operated his own practice for over 40 years. John's office is based in Far Hills, New Jersey. John Charles Smith Landscape Architects is at 35 Branch Rd, Far Hills, NJ 07931. Tel. 908-234-1121
MLH Stories About Maps