Snow is an interesting thing. Some love it. Some hate it. But when there's a major storm in the area there's the battle between getting a snow day, and whether to play in it or dread dread removing it.
Update: 2/1/2020 – The record books had a close call Monday the First of February. Official totals: Basking Ridge 19.5 inches, Bedminster: 19.7 inches. 10th largest snowfall on record.
Snowstorm Slideshow
If you live in the area and would like to share an image, or story, feel free to post your memory at the end of the story.
The Mr. Local History Project went digging (figuratively) to shovel thru past records to see when the area experienced heavy snowfall in our local history. Then we added the most historic sledding spots.
How Do They Measure Snowfall
One of the interesting things we learned about recording snowfall totals is that it's a bit arbitrary. Watch and learn how the National Weather Service measures snowfall.
1956, 1888 and 2016 Rule
The largest snow EVER actually occured back on March 18, 1956 dumping a whopping 30 inches on the area. In the Somerset Hills area, the Somerset Hills Regional School District, which serves Bernardsville, Peapack-Gladstone and Far Hills, the Bernards Township school district and Bedminster Elementary School were all closed as a result.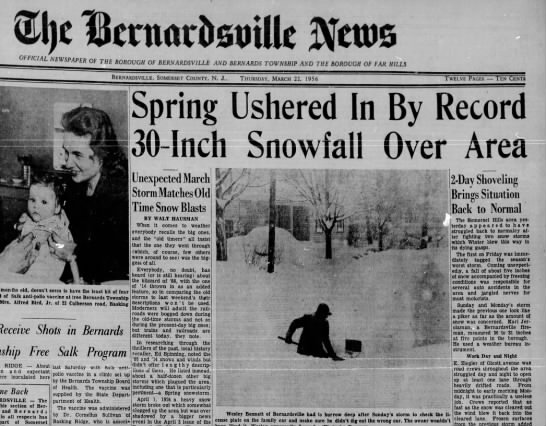 Jonas Storm of 2016 Challenges 1956
The largest snow accumulation in recent memory was the 26 inches on January 23, 2016. That storm was the 3rd largest dumping recorded in the area.
Snowfall totals in Central Park were upped from 26.8 inches to 27.5 inches, making the 2016 storm on Jan. 22-23 the biggest blizzard to hit the city since recordkeeping began in 1869, according to the National Oceanic and Atmospheric Administration. The record smashes the previous all-time mark of 26.9 inches set in February of 2006.
In Somerset County, the biggest one-day snowfall was on Jan. 23, 2016 when Basking Ridge got nearly three full feet or 30 inches of snow. That is tied for the state's biggest one-day snowfall of 30 inches in Sussex on Jan. 26, 1905.

Basking Ridge Patch – January 24, 2016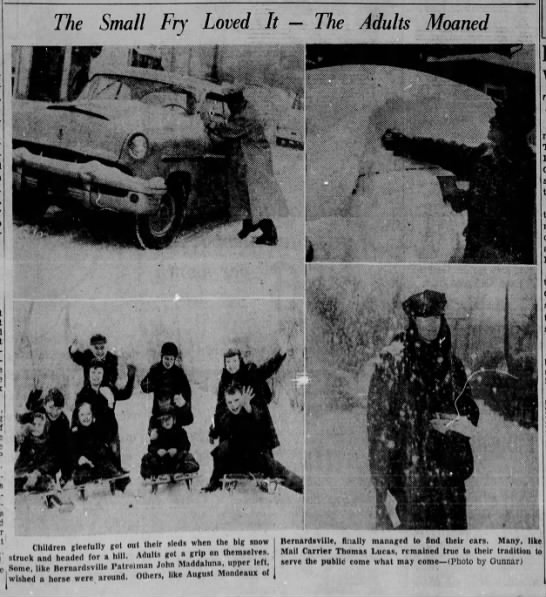 Official Snow Totals/Measurements
Below are the NWS recorded snowstorm totals for our area: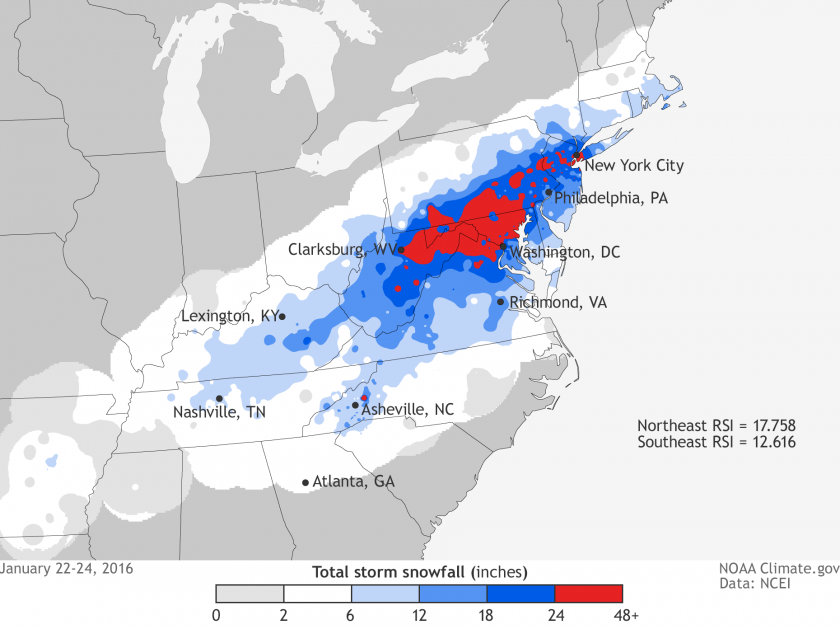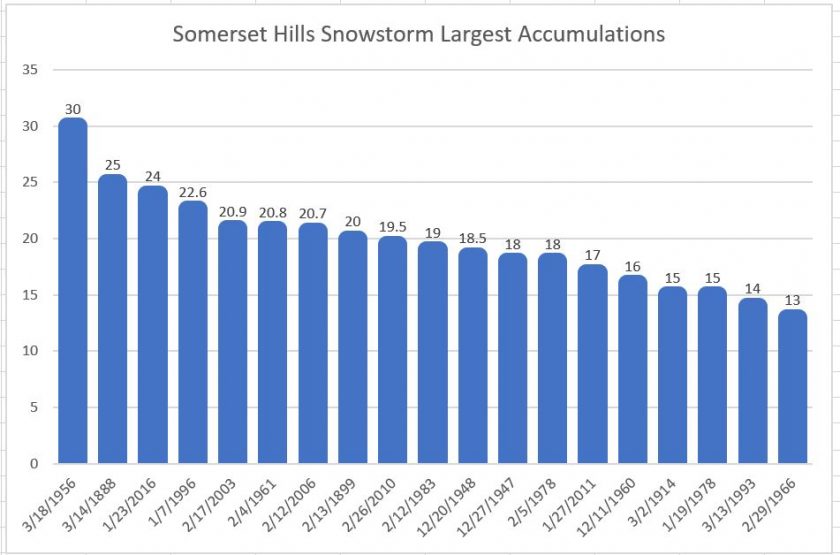 Epic Local Sledding Venues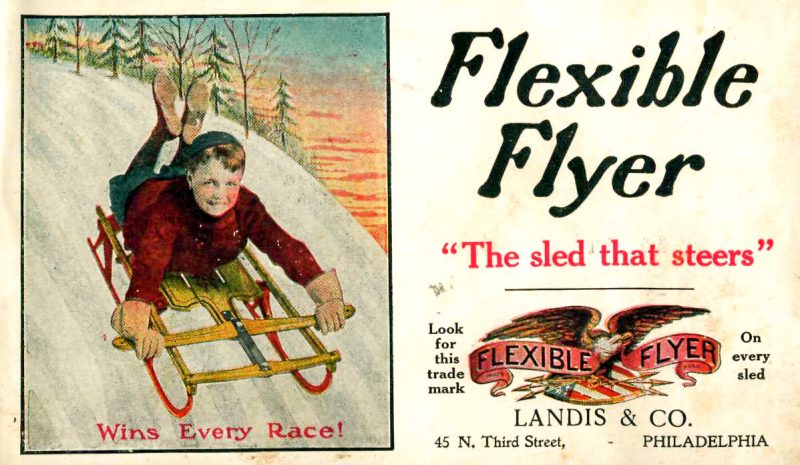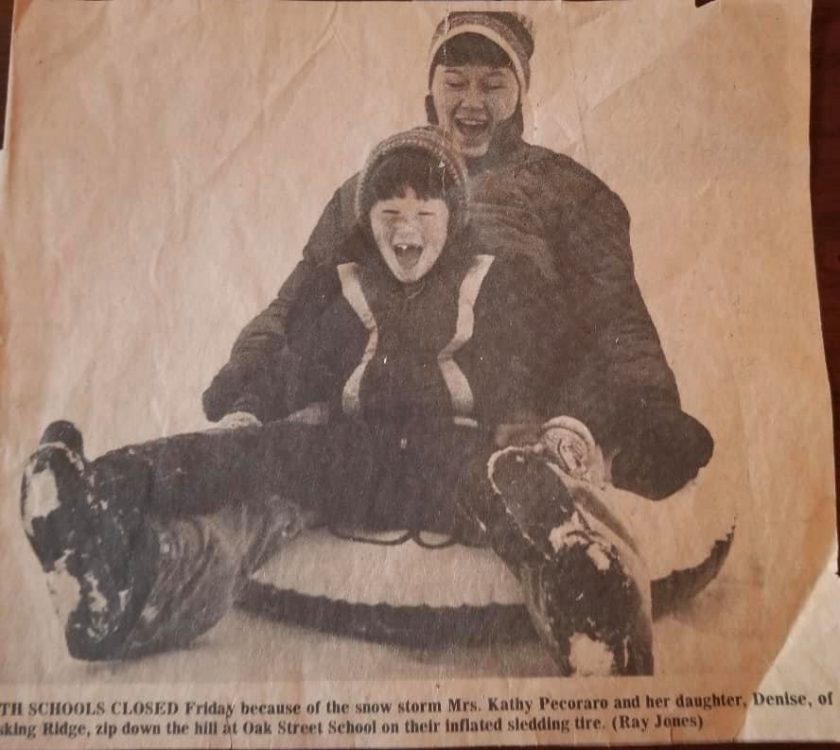 Somerset Hills & Surrounding Area Historic Sledding Venues
We put the question to the public to highlight historic sledding, tubing, and tobogganing venues in the area. Here's what we came up with. Tell us if you have a favorite.
Basking Ridge – Oak Street School
Bernardsville – Pill Hill Road (private property) aka "Dead Man's Hill"
Peapack – Sheeps Hill
Basking Ridge – Cedar Hill School
Basking Ridge Country Club (private property)
Basking Ridge – St. James School
Harding Twp – by the pond across from Christ the King church on Lee's Hill Rd.
Morristown – Simon's Hill behind Hilltop Stables
Lyons – the hill behind the VA by the water tower
Peapack – Natirar Estate (part public/part private)
Morristown – Villa Walsh
Warren – Greenwood Meadows Park Drive
Warren – Mount Horeb Elementary School
Bridgewater – Hillside Intermediate School
Basking Ridge – Skating – Shady's Pond – Galloping Hill Road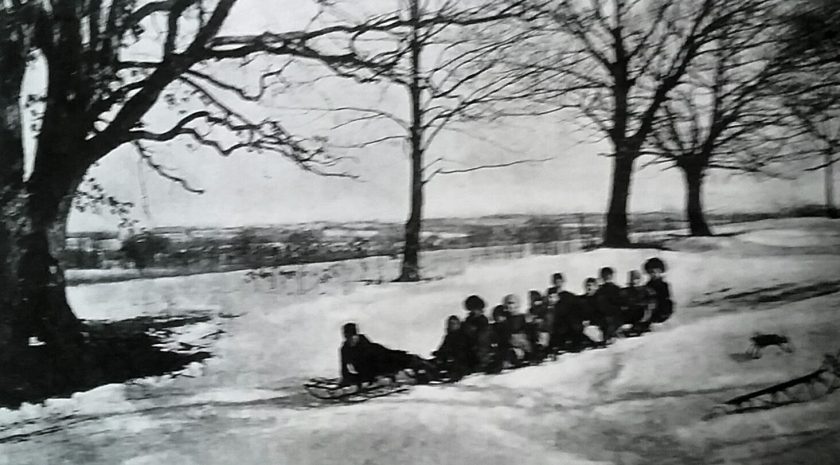 If you live in the area and would like to share a story, feel free to post your memory below. The Mr. Local History Project is also looking for where the "official snow gathering sites" are in the area. If you know, we'd love to share. Click the Contact Us to upload a photo or two to send in.
We leave you with a little snow humor……..