The Mr. Local History Project honors the former Bernards Township's historian June Kennedy showcasing our "June in December" tree honoring her dedication to community and local history. The Festival of Trees is an indoor exhibit of decorated Christmas trees by various community groups and individuals and runs from December 6 thru December 30th at the Environment Education Center on Stirling Road in Basking Ridge, New Jersey.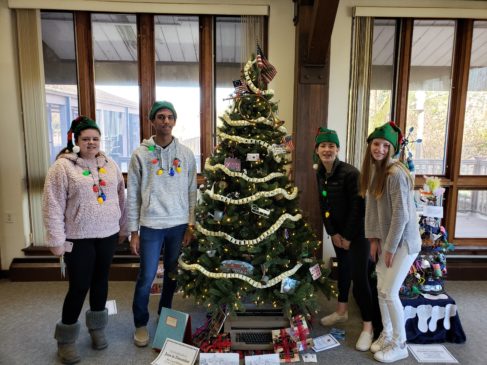 The Mr. Local History Project is proud to announce the newly created "community spirit tree" honoring all those who like to remember local history and their former town historian June Kennedy. June became active with the township historical society and was named the first Bernards Township historian in 1990.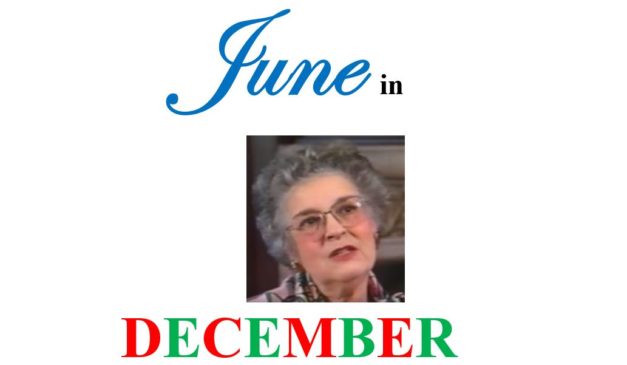 In this role, June was always delighted in researching the rich historical heritage of the area; speaking to groups that ranged from the Boy Scouts to the Daughters of the American Revolution; leading walking tours through the town; running history camp at the Brick Academy; naming more than two dozen streets in the township; setting up thematic displays for municipal events; and helping to organize activities for the celebration of the township's 250th anniversary. She retired in 1990, after 20 years as Township Historian. So the "June in December" is our way of honoring her legacy.
About the Festival of Trees
A non-denominational event, the Festival of Trees transforms the Environmental Education Center into a joyful spectacular featuring a remarkable display of holiday trees, designed and created by local groups, clubs, businesses, and individuals who select the theme and decorate in their own style with their personal artistic ability. The annual Central Jersey holiday tradition provides a great way for families to enjoy the festivities of the holiday season.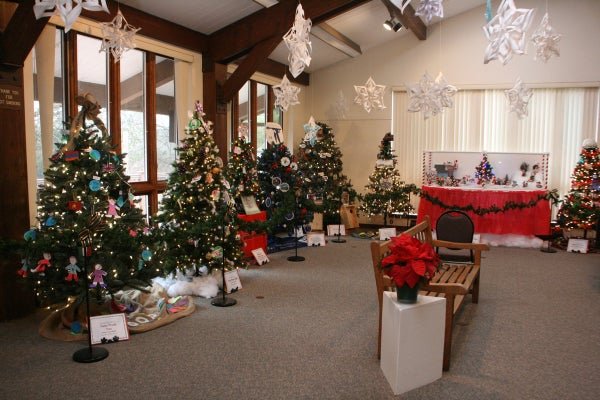 The Snowflake Café will provide the opportunity to enjoy a hot beverage, fresh baked goods, and live holiday music on presented on weekends by both professional and amateur performers. A schedule of performers is available by calling the Environmental Education Center.
The Festival of Trees supports a very worthy cause, AGAPE HOUSE in Somerville. Donations will be collected from now until the end of the event on December 28. Desired items include new clothing and toiletries, blankets, towels, non-perishable foods, and gift cards. To see the full list, click here.
Want to Participate?
Participation is simple. If you'd like to add an ornament, just reach out to us for a coordinated pickup. Just make sure it ties to some reference of local history (can even be your own history).
Exhibit Times
The Festival of Trees runs from December 1-28 (Closed December 24-25 in observance of the Christmas holiday) 9:00 am – 4:30 pm at the EEC in Basking Ridge. For additional information please contact the EEC at: (908) 722-1200 ext. 5002
Photos courtesy of Somerset County Park Commission.