The Number #1 gift to honor Cranford's 150th anniversary this year.
A New Miniature Wooden Keepsake to Honor the Cranford Canoe Club in Cranford, New Jersey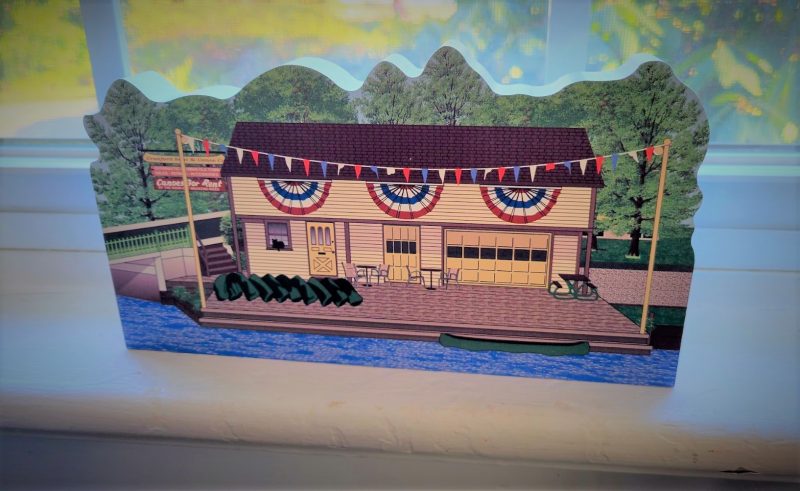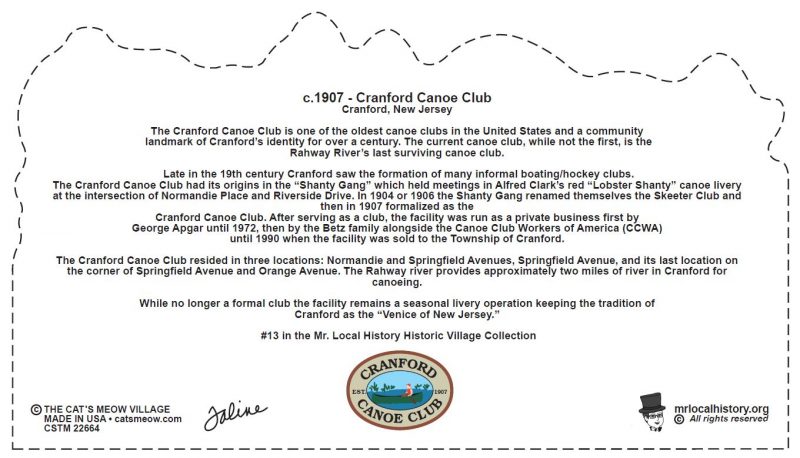 Cranford Canoe Club History
The Cranford Canoe Club is an iconic historic landmark at on the corner of Springfield and Orange Avenue in Cranford, New Jersey. Cranford is a middle class suburban town in Union County, New Jersey that happened to be built around the slow moving, winding Rahway River, a tributary that ends at the Arthur Kill Bay in Staten Island.
Current New Jersey Historic Cat's Meow Collectibles
How do I Get One?


The New Jersey Historic Village keepsake collection is a wood painted collectible series honoring historic iconic buildings, properties, and fixtures that are part of the historic fabric of New Jersey's history. Each keepsake was selected based on community feedback and a voting process. Brooks Betz stated, "we're really excited to see how the public reacts to the next additions to this historic series." The Mr. Local History Project plans to introduce at least five new keepsakes. Simply sign up to receive updates when the new pieces will become available.