When you're a kid, often the most simple things in life end up be the ones you remember the most. As one of three kids in my family growing up in nearby Westfield, New Jersey, the Cranford Boat and Canoe Company, also known as the Cranford Canoe Club brought life lessons and friendships that live with me almost every day. With all the experiences, workers, friends, and family, the Cranford Canoe Club will never be forgotten. I started working at the Cranford Canoe Club in 1972 until our family sold it in 1990 as the Canoe Club's last private owner.
---
You worked there. Now Get A Keepsake to Remember the Canoe Club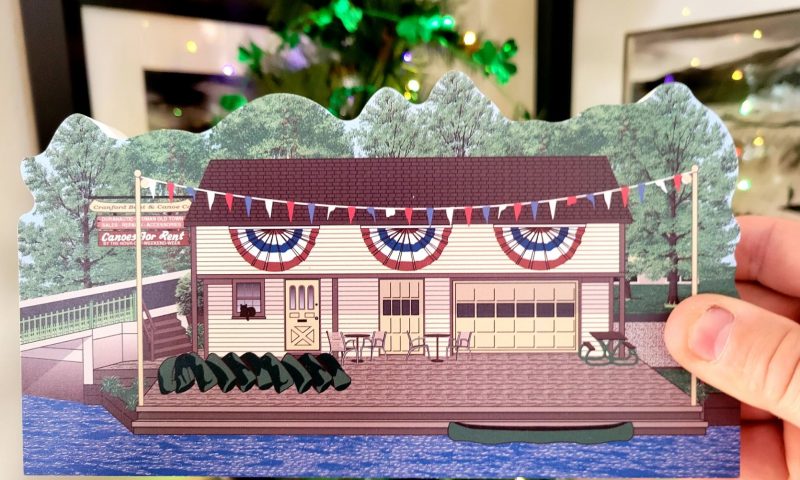 A Canoe Club Family
For the next 20 years I dedicated my life to what I would call the family business. The employees at the canoe club were more than just workers, they were my extended family. These people were like my brothers and sisters, well except for my brother Brian who gave the family business a try in the mid 1980's and then moved on.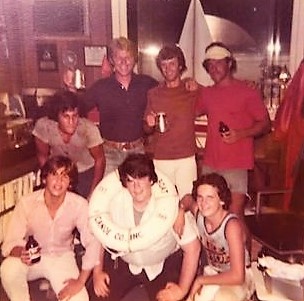 While I was often referred to as the owners kid, little shit, and peon, I was just another worker and subject to more stringent standard then most workers at the bottom of the hierarchy. The senior staff. led by Bob Deen and Tom Sloan. created a working group he coined the CCWA which stood for the "Canoe Club Workers Association" or the "Canoe Club Workers of America". The CCWA was just one of those reasons why you loved working with these people.
Canoe Club Employees
When looking back at some of the great people I worked with at the "Canoe Club", it's remarkable the successes so many have achieved after leaving the Canoe Club. Secret Service Agents, Hedge Fund Founders, Corporate Executives, Wall Street traders and entrepreneurs are just a few professions of my former Canoe Club family. The one thing that remains from the experience is the fact that these kids all got up, got off their asses and went to work. I just can't imagine what my life would have been like today if I didn't have those life lessons by starting a job when I was 8 years old.
Canoe Club / Cranford Boat Roster
George Apgar (Owner ? – 71) (CHS)
Frank Betz (Owner 72-90) (WHS)
Bob Deen (CCWA Co-Founder)** (CHS)
Rick Hoolko * (CHS) San Diego Sailing Center
Tommy Sloan * * (CCWA Co-Founder) – Retired Secret Service Agent/Author (CHS)
Barbra Gigon
Bob Sloan * (CHS)
Jim O'Brien * (CHS)
Steve Cannon * (CHS)
Peter Hogan (CHS)
Albert DiGiovoni (CHS)
Bill Peters (CHS)
Charlie Rahn (CHS)
Read Hayward * (SPFHS)
Tommy Sgroi * (CHS)
Brooks Betz * (1972-1994) (WHS 80)
Lynn Ochengertis (the Stripper Secretary)
Brett Hartnett (CHS 78?)
Dave Hansen (Sin Bin)
Lori Bailey (WHS 78)
Kevin Ward
Mike Dunnigan * (CHS)
Brian Dooley * (CHS
Mary Dooley (WHS)
Mo Dooley * (WHS 78?)
John Lorenz (CHS)
Patrick O'Brien* (1977-1981)
Brian Betz (1984-1985) (WHS 78)
Read Hayward's nephew
Jim Barton * (CHS 83)
Tom Bevan * (Last CCWA inductee) (CHS 83)
Tim Rahn (CHS)
Rob Espuga (CHS)
Carolyn (Betz) Wenzel (1990-1998) (WHS)
Tim Byrd (CHS)
Billy Weber (CHS)
Jon Weber (CHS)
Ted Willis (CHS)
Ross Hirtzel (CHS 82?)
John Gatens (SPFHS 82?)
Brian Mack (CHS)
John Korn (CHS)
Frank Bradley (JDRHS)
Eric "Mack" MacNamara and his twin brother Rob (CHS 87)
Scott Kiesling (CHS 87)
Mike Osborne
Greg Elmiger (CHS)
Jeffrey Brownlee (86-87ish) (CHS)
Skip and Karen Harrison (Pocono Boathouse)
1975 North America Windsurfing Champion
Steve Henry (Pocono Boathouse) (SPFHS)
Bob Hackenberg (Pocono Boathouse)
Steve Hackenberg (Pocono Boathouse)
Read Murphy (Regatta Sports)
Sue Gertz (Regatta Sports)
John "Swatty" Burling (Regatta Sports)
Larry Fineberg (Regatta Sports)
**CCWA Co-Founder *CCWA member
Did you work at at Cranford Canoe Club?
Submit your info and Pic
2021 UPDATE: The Mr. Local History Project is determining interest to nominate the Cranford Canoe Club to the New Jersey Historic Registry. If you believe this should be done, please consider signing our petition to let Cranford local officials that this should be done. Click Here.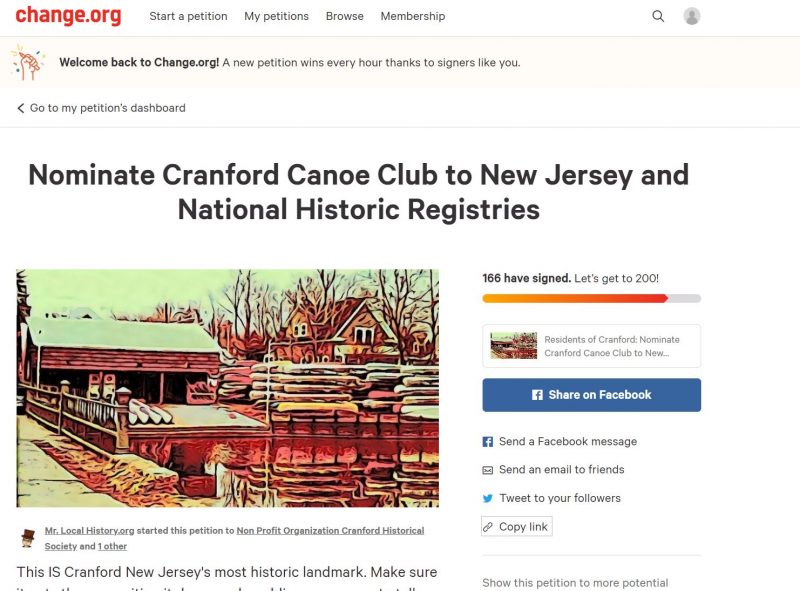 What's Next?
Cranford Canoe Club Extended Family Group on Facebook

For those former employees, there's now a Cranford Canoe Club Extended Family Facebook Group to connect.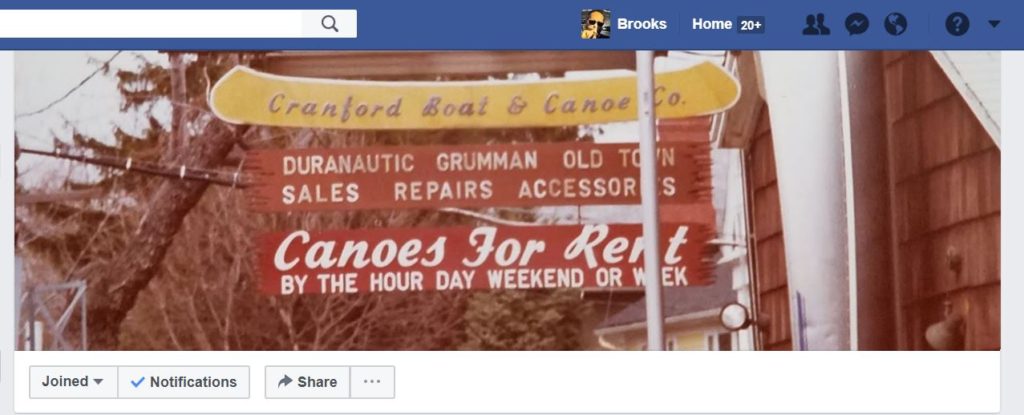 Reunion
There's discussion to schedule some kind of reunion at the Canoe Club. So if you're interested, just make sure you're on the list and following the Cranford Canoe Club Extended Family Facebook Group.
Photos Needed
I just wish I could find more of my photos of so many of you. I'll keep digging. If you find any good ones, or you were a former worker at the Cranford Canoe Club, we'd love to hear from you.