Community Tradition
Annual Christmas Eve Community Caroling
on the Village Green in Basking Ridge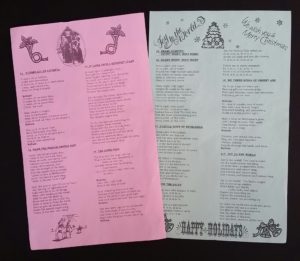 Each year on December 24th starting promptly at 7pm on what's known as "The Green", residents, families, friends, and guests in Basking Ridge, New Jersey gather for less than 20 minutes to sing Christmas carols, wish good tidings, then move on to their personal family traditions. It's this 20 minute community activity that brings out the best in this community.
The event for many is a ongoing family tradition that's been run each year for over 92 years (since 1924) and very little has changed. It is said to have started when a local businessman named Ray Moffett of Moffett Motors Chevrolet (formerly Moffett Garage) on Maple Avenue, drove a group of carolers around Basking Ridge. His phone number was Bernardsville 348.
In 1927, the event moved from a vehicle and started on "the Green", where the event is centered today. The "Green" is a small patch of grass that stands at the center of Finley Avenue across the street from 1 West Oak Street, also known as the Basking Ridge Presbyterian Church.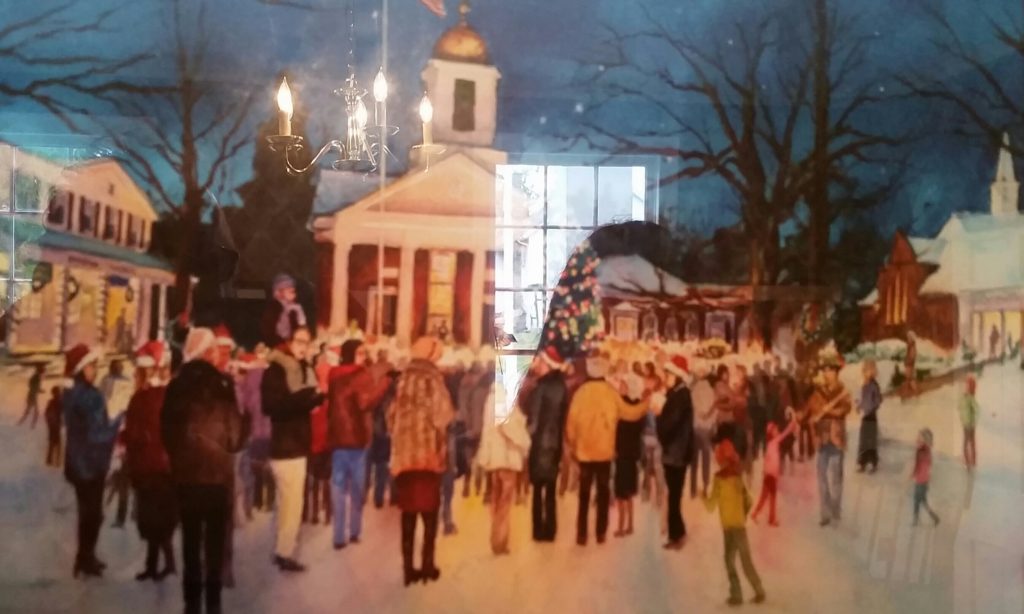 In 1932, the brass ensemble that leads the carolers in song was added. The ensemble is totally volunteer. Anyone can join to play. You just show up at Westminster Hall (BRPC) at 6:00pm. The "Carol Sing on the Green" for those who wish to sing typically bring a flashlight or a cell phone with a flashlight app so to read the carol sheets that are offered to anyone starting at about 6:45pm. The attendees sing a total of 9 songs (same every year), and the singing comes to a close with a generous ringing of the church bells from the Presbyterian and Methodist churches. Then the area's church doors open for an early service, and neighbors or strangers wish each other a Merry Christmas and go on their way. By 7:25 the green is deserted.
Today, local resident Jim Felter has been the Christmas Eve Carol coordinator since 2006. Prior to 2006, long time BRPC member George Fricke did it for 17 years. If you're interested in participating, reach out to posaune007@gmail.com.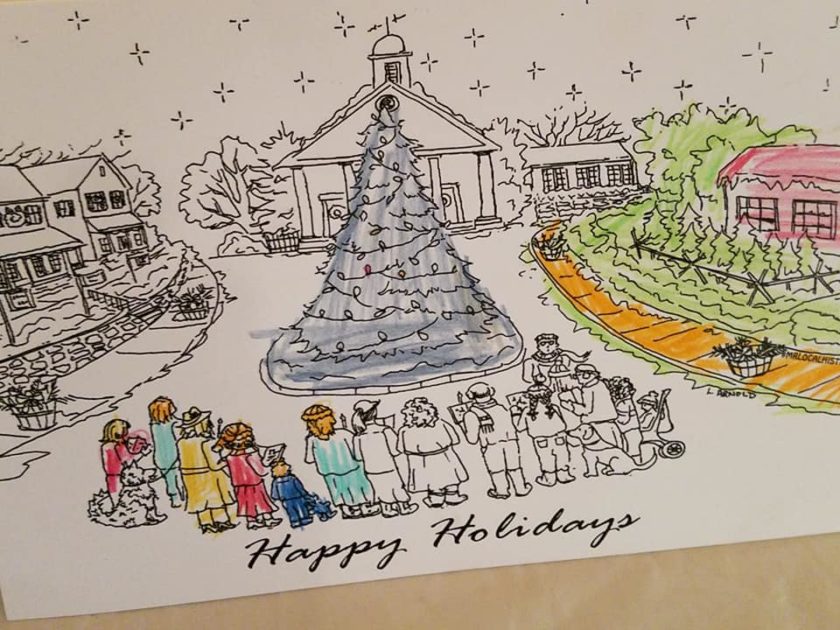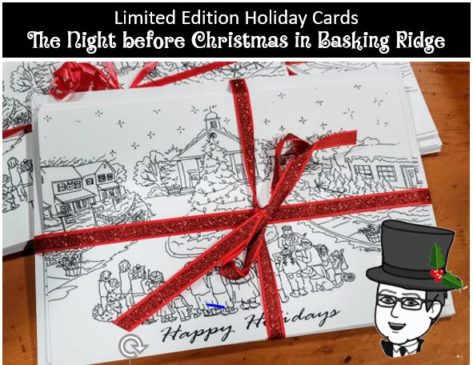 They're Here – They're Gone!
One of the most amazing observations of the event. If you arrive at 6:30 you probably will be the only person there. At 6:45pm there's probably about 500 people there. By 7pm there are literally thousands of people present. And as quickly as they came, by 7:30pm the town center is almost deserted.Many walk, some drive, and they park off the town green.
From the local historical society, in 2012 they noted:
"Carol Sing To Mark 88th Year The first Christmas Eve event began with a small group of people in 1924 under the auspices of the Basking Ridge Fire Company Women's Auxiliary. The original holiday tree had only 75 lights!
From 1941-1945 there was a blackout due to World War II and a service honor roll replaced the traditional tree on the Village Green. In 1946 Santa Claus returned and gave boxes of animal crackers to the children. The Carol Sing has taken place each year in spite of the weather. Local citizens, former residents, and high school and college students compose a brass band. Some musicians have been playing for more than three decades. Song sheets are distributed at 6:45 PM and the Presbyterian and Methodist church bells precede the traditional event. Happy Holidays!"
Anyone interested in joining the brass ensemble may meet with Gregory Lane at 6 p.m. Christmas Eve in Westminster Hall at The Presbyterian Church, 1 East Oak St. A special thanks goes out to those who serve on the general committee: The Rev. Monsignor Sylvester J. Cronin, Pastor Bob Erbig, the Rev. John Greig, the Rev. Ted Harvey, the Rev. Paul Howden, the Rev. Dennis Jones, the Rev. Rick Morley, the Rev. Peter Pendell and the Rev. Eunice Vega-Perez, Bill Corson, Jennifer Curran, George Fricke, Sally and Ron Horan, Gregory Lane, Wyman Wong, Dan Zugale and Sing Coordinator Jim Felter.
Former Residents Spread the Cheer
One of the great legacies of anything is when people take a great idea and try to replicate it somewhere else. Recently online, former residents have been posting that they are indeed creating this tradition in other towns. If you know of any, it'd be great to share with the readers. Feel free to post a comment if you've seen a similar event. We'll think of you when we sing next time around!
Basking Ridge Christmas Eve Song Sheets
Start Time: 7:00pm
Song List (2018)
Click Here to download your own song list
O Come All Ye Faithful
Hark the Herald Angel Sing
It Came Upon a Midnight Clear
The First Noel
Brass Quartet: Silent Night Holy Night
Silent Night Holy Night
O Little Town of Bethlehem
Deck the Halls
We Three Kings
Joy to the World
Hasn't Changed Much – Song list (1938)
O Come All Ye Faithful
Hark the Herald Angel Sing
It Came Upon a Midnight Clear
The First Noel
Silent Night Holy Night
O Little Town of Bethlehem
Deck the Halls
We Three Kings
Joy to the World
End: Approximately 7:20 – 7:25pm
Church services usually begin at 7:30pm. The Basking Ridge Community Carol Service is a all volunteer group.
Put this one on your "Bucket List"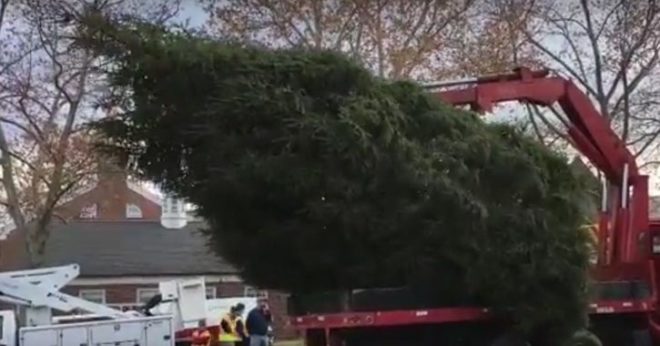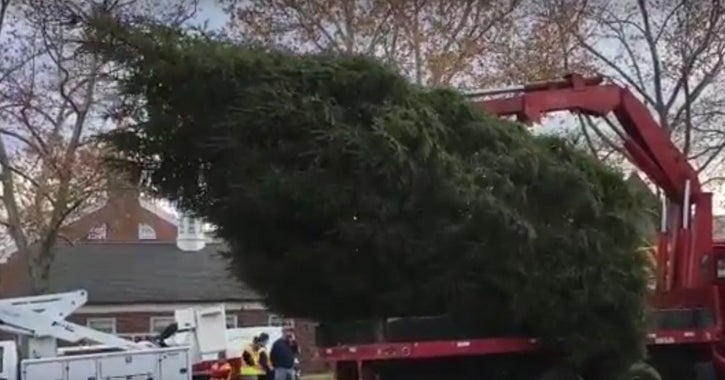 Learn more about the Basking Ridge Fire Company and how the tree gets there. Click Here
Originally posted: December 2015