"T'was the night before Christmas in the village of Basking Ridge" and the Bernardsville Center Community Holiday Cards with a purpose!
In our first year of being, the Mr. Local History project presents an exclusive holiday card for our Bernards Township friends and families. We call it the "T'was the night before Christmas in Basking Ridge village" card. The card was created by our dear friend Linda Arnold, a resident of Liberty Corner.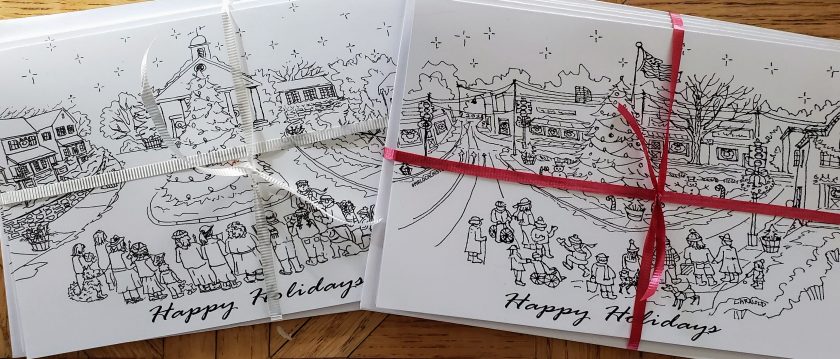 For a limited time, you can get a set of 5 cards with envelopes for only $10. Get a few sets! We run out every year we've offered them so don't wait long.
Cards are sturdy card stock, folded 6″x 9″. Envelope included. Inside of card is blank for writing.