Special Community Ask:
MLH would love to know any positive outcomes that have come since. If you have a story to share, please post at the end of this story (e.g. did you know four children were born after the tragedy? True. 2019, 2020 and 2021 were big high school and college graduations for many of the 44 children. Contact us with any information. or you can post in the comments section below.

Mr. Local History Project
---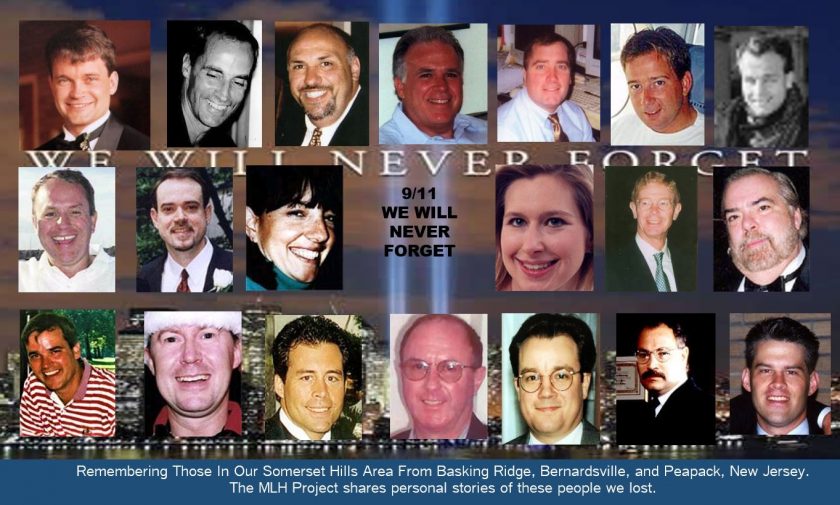 On this anniversary, starting at 8:46am on September 11, 2001, when the first plane hit the north tower, our Somerset Hills community changed forever. Please take a moment to remember our 20 residents from Basking Ridge, Bernardsville and Peapack that never came home that day.
The Mr. Local History Project wanted you to know the personal sides of these people we lost on that horrific day. Eleven worked at Cantor Fitzgerald, two at AON, two at Keefe, Bruyette & Woods, two at Sandler O'Neill, one at Zurich and one at Fiduciary Trust.
This piece honors them individually and wants you to know them personally. This is our tribute to the 20 individuals, the 20 spouses, and the 44 children that lost their parent that day. We share just some of their lives and #wewillneverforget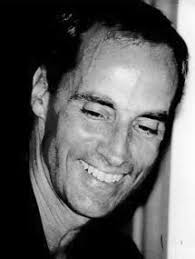 David O. Campbell, 51, Basking Ridge, New Jersey
David worked for Keefe, Bruyette and Woods for the past 15 years. Before that, he worked for Deloitte and Touche for 12 or 13 years. Mr. Campbell was active in Basking Ridge community affairs. He was treasurer of the Somerset Hills Soccer Club for a number of years before taking over as president of the Ice Hockey Boosters for the Delbarton School, where his sons, Chip (18) and Timmy (16) attend high school. "He was a sideline parent who taught his kids to play golf. He had been saying in the last couple of years that his kids were shooting in the 70s and 80s while he was still in the 90s," said his wife Cynthia. He was an active parishioner and volunteer at St. Mark's Episcopal Church in Basking Ridge.
---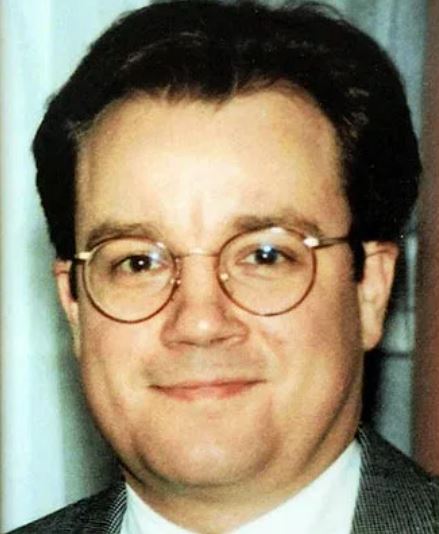 Kevin Dennis, 43, Peapack, New Jersey
Mr Dennis was brought up in London's East End and started working in the City of London at 17 before being moving to the US to work for Chase Manhattan aged 22. He and Debra came back to Britain after getting married, but he was headhunted by Cantor Fitzgerald and the young family returned to America shortly after the twins were born in November 1994. His mother said," She said she takes some comfort from the fact that he lived a "wonderful life", flying on Concorde, commissioning fine suits from tailors in Hong Kong and dining in the best restaurants in the US." His mother stated "He was just a Cockney kid living the American dream. He wanted to have a good life but he knew he had to work hard for it".
---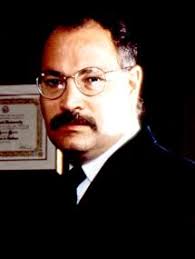 Stephen (Steve) Dimino, 48, Basking Ridge, New Jersey
Stephen was head of the Securities Lending Division at Cantor Fitzgerald on the 104th floor of the North Tower. Stephen's brother-in-law, Robert Crema, remembered Stephan as a true patriot He nicknamed himself the "Big Dog," and he never let you forget it. Robert Messina, a cousin, said, laughing. "We'd go to Yankees games, get crummy seats, he'd say, 'These are not "Big Dog" seats. In his boyhood days he played stickball in the streets of Brooklyn, N.Y. He played bass fiddle in the high school band. He was a big fan of Roman history. He was into the different Caesars, their reigns." An avid hunter, Steve was also a skilled trap and skeet marksman; he also enjoyed fishing and skiing. One of his greatest passions was to gather with his friends and colleagues in Wisconsin to watch the Green Bay Packers play. Stephen visited many cities throughout the United States and Europe and enjoyed bringing home artifacts, magic tricks and gifts to his many nieces and nephews. "Every Christmas, he insisted all his nieces and nephews wear silly hats. It was the Crazy Hat Contest. He'd be the judge and give out awards. One of the highlights of his career was when he had the opportunity to meet one of his all time heroes, former President Ronald Reagan. In addition to his wife Nancy, Steve leaves behind his daughter Sabrina (15). Shortly after the first plane crashed, Mr. Dimino phoned his wife Nancy and said, "Can you believe it? A big plane hit the building. We're evacuating now.'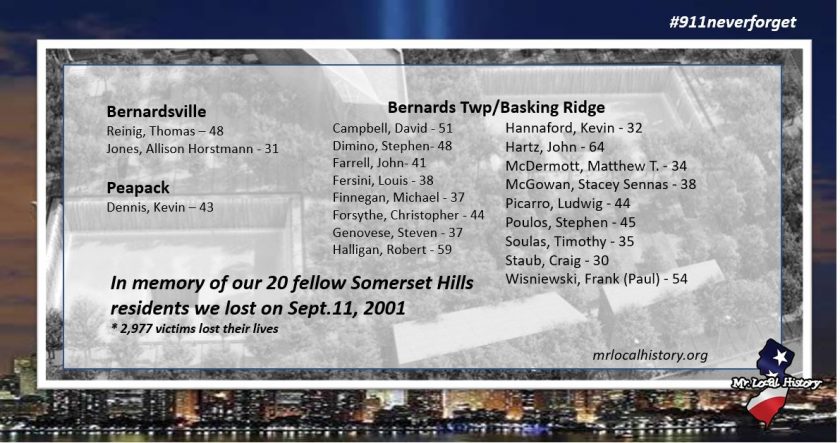 ---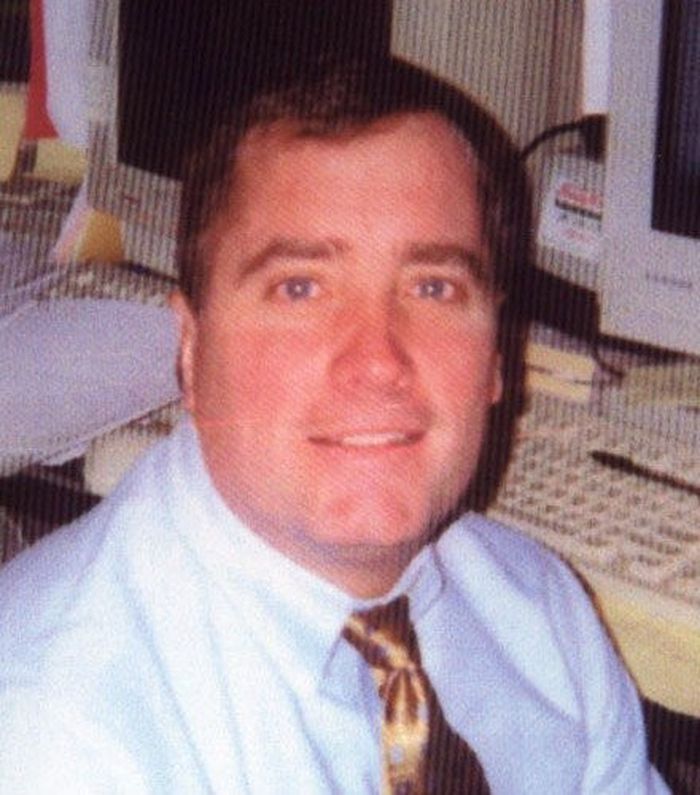 John W. Farrell, 41, Basking Ridge, New Jersey
John got up every weekday morning before the sun rose, drove his beat-up truck to a Basking Ridge train station glittering with Lexuses and Volvos, and began an hour-and-half commute to Lower Manhattan. Like many, he would be exhausted after working long hours at 2 World Trade Center but still find the energy to steal away weekends with his four children. He would scoop up Kaitlin (11), Patrick (9), Molly (5), and Colin (3), and drive them to a family hotel so they could watch movies, enjoy room service and swim and lounge at the beach hotel pool. Mr. Farrell was born in New York in 1960 and raised in Gladstone. He attended Bernards High School, where he met his wife, Maryanne. The high school prom queen and king married in 1984. "Getting together at a picnic or a house party was John's idea of a good time," said friend Bob Kumpf of Bernards Township. "He would say: 'It doesn't get any better than this.
Megan McDowell founded Heartworks to honor her brother-in-law, John. Use any idea or inspiration that you find here in your own circle of friends, family and community. Megan has come to understand after 20 years that "we all have the capabilities to be a Heartworker, all that is needed is a willingness to reflect upon our own humanness, vulnerability and the part we play in the bigger picture of our humanity."
---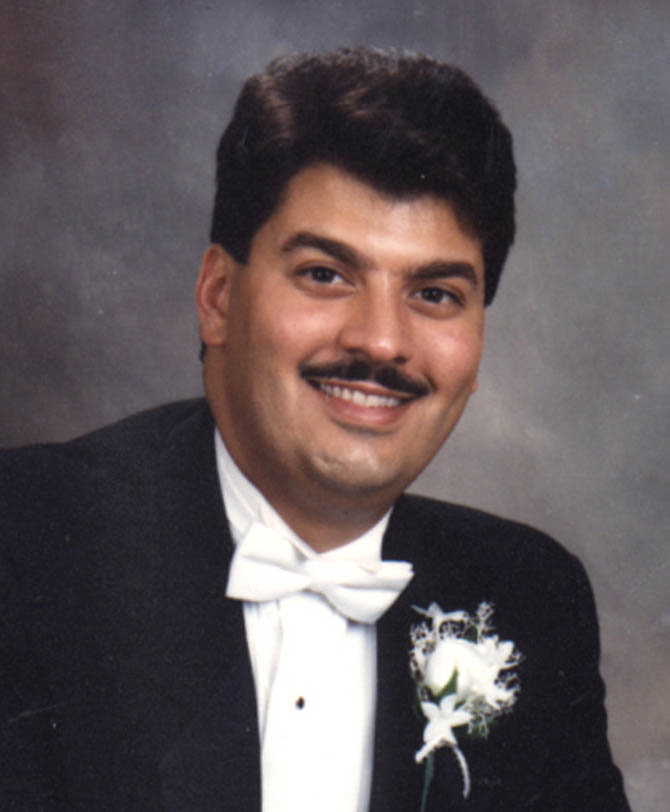 Louis (Lou) Fersini, Jr., 38, Basking Ridge, New Jersey
Lou was a 38-year-old Cantor Fitzgerald trader. Born in New York, Louie had been a resident of Basking Ridge the past six-and-a -half years, formerly of Marlboro and Staten Island, N.Y. Louie was a member of the Church of St. James, Basking Ridge, he was the chief of the Indian Guides Tribe at the Somerset Hills YMCA in Basking Ridge. Lou was a member of the Roxiticus Golf Club, Mendham, and loved to play golf. His sister said her brother was a very good dancer, a skill he picked up at a young age, with her help. "He liked Fred Astaire and Ginger Rogers," Ebert said. "He used to set the alarm clock in the middle of the night to watch any of their movies on TV. He was a municipal bond broker for Cantor Fitzgerald in New York. He also helped to coach boys' hockey and soccer teams and loved to spend time with his wife and children. On Christmas Eve, Lou made seafood stew and stayed up late assembling toys for his four children. "He played with them more than the kids ever did, "Surviving are his wife Cathy L. (Coniglione) Fersini; his children, Christopher, Brian, Thomas, and Katelyn. The Fersini Children's Scholarship Fund at P.O. Box 213, Basking Ridge, NJ 07920-0213.
---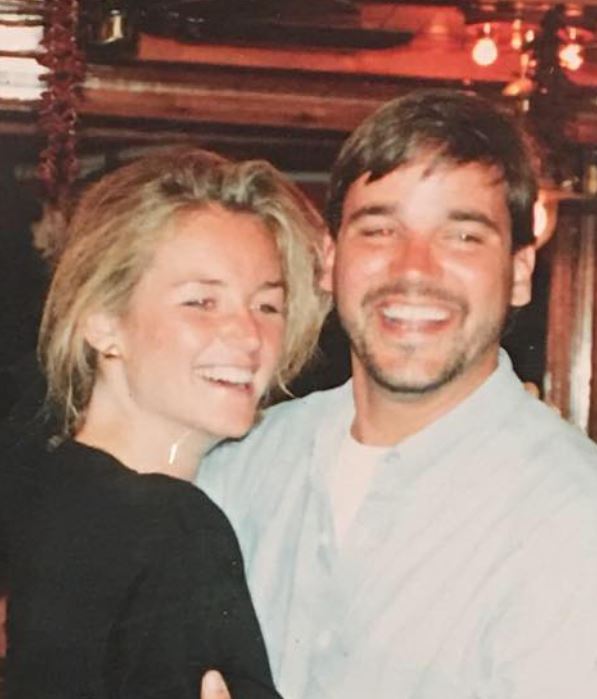 Michael (Finny) Finnegan, 37, Basking Ridge, New Jersey
Mike was working at Cantor Fitzgerald in the World Trade Center. Mike was born on March 14, 1964 in Kingston, NY and graduated from the University of Richmond in 1986, where he played golf and intramural lacrosse. Mike aka "Finny" earned a Bachelor of Arts degree in Economics. He married Erin McDonnell from Maplewood in 1992 after meeting her in Hoboken. They later moved to Basking Ridge, New Jersey and had three beautiful children; Bridget Annie (4), Michael Bradley (3), and Francis John (Jack) (1 month). "He had an incredible passion for people and life," Erin said. "This most endearing man took nothing good in his life for granted. His unfettered enthusiasm for life was contagious. He loved to travel and play golf. He was the West Orange Rock Spring Country Club Champion in 1998/2000.
UPDATE: Jack graduated Ridge High School and is attending Elon College. Bradley graduated Univ. of Richmond where is father graduated after graduating from Morristown Beard. Bridget graduated from Univ. of Richmond as well. The Michael B. Finnegan Private Foundation continues to raise funds enhancing the lives of children suffering from physical and mental disabilities.
---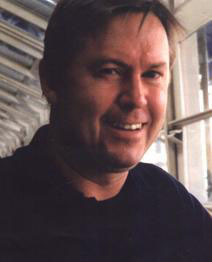 Christopher Forsythe, 44, Basking Ridge, New Jersey
Chris lived by the clock. Or rather, he lived by the three alarm clocks it took to wake him up each morning. Mr. Forsythe, a foreign exchange money broker at Cantor Fitzgerald, was not much of an early riser, and his morning ritual of hitting the snooze bar on one clock after another tickled his wife so much that she often got up with him. Mr. Forsythe, 44, was a London native who settled in Basking Ridge, N.J., three years before to work at Cantor Fitzgerald, after other jobs took him to Mexico and Madrid, where he met his wife, Tessie Molina. They shared with two children; son Jose (16) and daughter Kirsten (15).
---

Steven (Steve) Genovese, 37, Basking Ridge, New Jersey
Those who knew Steve best agree that is an accurate description of his attitude toward life – live it to the fullest while keeping family and friends as close as possible. "He just had a lot of close friends," said Steve's brother John Thomas. "He wasn't only my brother, he was my friend." Born in Brooklyn, Steve graduated from Bridgewater-Raritan High School. He earned an associate degree from Somerset County College in 1985 and began working at Cantor Fitzgerald, where he stayed for 16 years. Steve, a thrill seeker, went bungee jumping in New Zealand and jet skiing in Australia. Steve's new pearl white Harley Davidson motorcycle was his vehicle of choice for local thrills. The birth of his daughter Jacqueline, 17 months old at the time, "He always used to say: 'I want my baby to walk barefoot on the grass. I want her to touch and feel life," his mother Vera Genovese said. "It's a comfort to me that he got to do everything he wanted to do". That fateful morning, Steven left a message for his wife saying he was leaving the building.
---

Robert John Halligan, 59, Basking Ridge, New Jersey
To a proud Englishman, America is a country of vexing insufficiencies. Its supermarkets know not of H.P. (House of Parliament) sauce and tins of steak and kidney pie. Marmite, sadly, remains a mystery. Several times a year, London-born Robert was a Vice President at AON Brokerage would cross the pond to stock up on such indelicacies. He would cheer on his beloved Tottenham Hotspurs, visit his sprawling family, including five adult children, and drop by a specialty shop to add to the locomotive steam engine models he had been collecting since his trainspotting boyhood. Every weekend he brought the old country to his wife, Jerrie, and their son, Trevor by cooking a lard-loving British breakfast (sloppy bacon, fried bread, eggs splashed with grease) and Sunday lunch (roast, two vegetables, potatoes, Yorkshire pudding). An avid tennis player, Robert passed on his passion for the game to his son, Trevor, 20. Trevor became a well-known tennis player at Ridge High School, and also shared his father's love of golf. But whatever Robert's abilities as a tennis player and golfer, Napolitan said, his passion was British football (soccer in this country).
---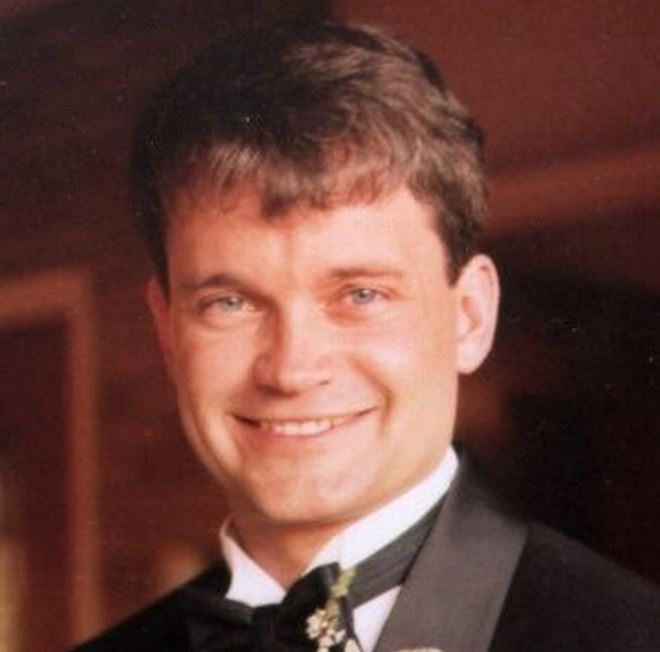 Kevin James Hannaford, 32, Basking Ridge, New Jersey
Kevin bent over to kiss his sleeping 2-year-old son. He patted the belly of his pregnant wife, and told her again that he loved her. Then Kevin Hannaford melted into the predawn darkness. That was the routine;reassuring, expectant. Always the first guy on the slopes in the morning, Kevin bought his son his first pair of skis when he was just 18 months old. Mr. Hannaford woke before dawn to leave for his job as a commodities broker for Cantor Fitzgerald on the 105th floor of the World Trade Center. Born in Brooklyn, Mr. Hannaford lived in Walnut Creek, CA, before his family returned to the East Coast and settled in Basking Ridge when he was 8 years old. He was a fan of Tom Clancy novels and a guy who got about 75 percent of the answers correct while watching "Jeopardy". He was an avid soccer player and swimmer for the Somerset Hills YMCA as well a s a triathlon contender. Kevin was part of Ridge High School's undefeated NJ Group 2 champion soccer team, to summers working as a lifeguard on Long Beach Island, to his weekly games with the Montvale Men's Soccer League. Kevin took up residence in Hoboken in 1990 where he later met and rekindled an early college relationship with his wife, Eileen. They were married on April 4, 1997, and moved to Basking Ridge in 1999. In 1999, Kevin's wife Eileen gave birth to their first child, Patrick James. She was expecting a second child in January 2002. Then, on Jan. 9, 2002, four months after her husband died, Eileen gave birth to their second son. "He is healthy, wonderful, and his name, of course, is Kevin James Hannaford."
UPDATE: The Hannaford Foundation continues to run an annual swim-a-thon in Bernardsville to raise scholarship funds. Foundation contributions can be sent to: PO Box 121
55 South Finley Avenue, Office Suite D
Basking Ridge, NJ 07920-121
---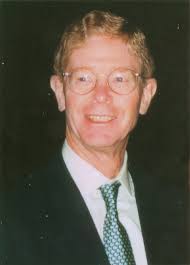 John Clinton Hartz, 64, Basking Ridge, New Jersey
Elinore and John started their romance with a blind date in January 2000. They married in November 2000. The couple, who lived in Basking Ridge, hiked on nearby trails and biked along the Delaware River. "I was so much looking forward to the rest of our lives together," John's wife Elinore said. "It was too short a time. We were basically just newlyweds. I couldn't think of growing old with anybody but him." For their honeymoon, the Hartzes took their grown children to Bermuda. John, as senior vice president of Fiduciary Trust International, was at work on the 94th floor of Two World Trade Center. The Hartz's were members of the Essex Hunt Club in Peapack-Gladstone and was president of the Somerset Hills Country Club. As a youngster, he attended Far Hills Country Day School with childhood friend Dan Todd, brother of former Gov. Christie Whitman who was an usher at his service. In addition to his wife and sister, John is survived by his children, John C. Jr. of Palm Beach, Fla., and Catherine B. Hartz of Boston; his stepchildren, Hadley F. Gates and David A. Pollet, both of Boston. A crowd of more than 700 turned out for the memorial service at St. Bernards Episcopal Church to bid farewell who meant so much to the Somerset Hills community.
---

Allison Horstmann Jones, 31, Bernardsville, New Jersey
Allison lived in New York City but she was all Bernardsville; loved biking, hiking, running, swimming. She ran the New York Marathon, skied in Sun Valley, Idaho, completed triathlete competitions and intended, someday, to enter the Iron Man races. She married Harry T. Jones IV, also of Bernardsville, in 1997. They went windsurfing and scuba diving in Belize. A 1988 graduate of Bernards High School, she received a Bachelor of Science degree in finance from Lehigh University in 1992 and a Master's degree in Business Administration from the UC Boulder in 1997. Allison loved Boulder, one of the most intensely athletic cities in the country, but worked in New York because that's where the jobs were. She was an analyst at Sandler O'Neill, she mountain biked 30 miles shortly before that tragic day. "I'd be following her down a hill and hear her hooting and hollering," her husband Harry said. "She kept on discovering new things about herself. She blessed me in a sense. Her drive to overcome adversities, I've taken that with me." Allison was also a member of the Essex Hunt Club and was a member of Grace Lutheran Church in Mendham.
---

Matthew McDermott, 34, Basking Ridge, New Jersey
Matthew was born and raised in Glen Cove, N.Y. , remained a Long Islander at heart. "He was a likeable guy with a great group of friends," said his wife, Susan. "He was also a very, very hard worker and was able to really move his career forward." Matt was employed by Cantor Fitzgerald as a vice president in institutional equity program trading. Mrs. Matt's wife Susan she and her husband met and began dating while they were both students at Eckerd College in St. Petersburg, Fla. "We were in the same dorm freshman year. He was a talented athlete who originally came to the college on a soccer scholarship. However, Susan said, he was injured playing soccer and switched to playing on the school's golf team." After their marriage in 1996, "We decided we wanted to raise our family outside the city and moved to Basking Ridge," said his wife Susan, who is originally from Wayne. Matthew still insisted on a beach vacation in Amagansett every year, rooted for the Mets and Jets, and had just purchased a package of season tickets for New York Islander hockey games. But Matthew also enjoyed life in the Somerset Hills, including a membership at the New Jersey National Golf Club. Every fall, Matthew would invite all his pals to come out to the Far Hills Race Meeting. Susan said her husband was a loving father to their two young daughters, Kara Lynn (3), and Kelly Marie (2) and was anticipating the birth of their third child, who was due in March 2002. Matthew Michael McDermott was born in 2002 and graduated Ridge High School in June 2020. Both Kara and Kelly also graduated from RHS.

Stacey Sennas McGowan, 38, Basking Ridge, New Jersey
Stacey was a Managing Director for Sandler O'Neill Partners."She made those around her feel better about themselves and the life they're in, just through the enjoyment of them, you know?" Stacey grew up in Upper Grandview, NY with her parents Fran and Semo Sennas and her younger brother, Christopher. She was president of her class at Nyack High School, played lacrosse and graduated in 1981. Stacey went onto Boston College where she captained the lacrosse team. She graduated in 1985 with a BA in economics. It was at college she fell in love with her future husband Tom McGowan. After a business stint in London, they settled in Basking Ridge and had two daughters, Ryan (5) and Casey (4). "She had no pretensions and she loved life every day," Tom said. "She was just warm and giving and happy and funny, proud, strong and graceful. I never met a saint, but this girl certainly was a saint." "Martha Stewart couldn't carry her spatula," Corey said in recalling his lost friend's culinary skills, then her joy of travel, backgammon and cribbage. On September 28, 2001. Over 1,000 people attended to pay tribute to a dear wife, mother, daughter, sister, colleague and friend. More than 1,000 friends and family gathered at Grace Episcopal Church in Nyack to remember their Stacey. Her mother Fran Sennas wrote a poem for the service; ""With Tom, Ryan and Casey to love and to cherish, "there's a part of you, Stacey, that will never perish. Each night we'll look up, we'll see a bright star, and know that you, Stacey, shine down from afar."
---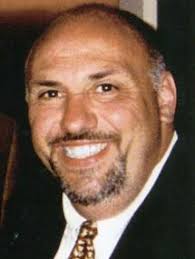 Ludwig "Lud" Picarro, 44, Basking Ridge, New Jersey
"He loved to commute". Ludwig J. Picarro aka "Lud" had always worked in the suburbs, so he was absolutely thrilled four years earlier when he got a job as an insurance executive across the street from the World Trade Center. "He felt he was in the center of business," said his wife Susan. "He just felt so much energy, and he thrived on that." Lud won a football scholarship to the University of Pittsburgh, but gave it up a year later to concentrate on academics, earning a degree in political science in 1979. Ludwig relished the daily routines that other suburban commuters simply tolerate. A resident of Basking Ridge with his wife and sons, Andrew (15) and Matthew (9), he actually liked the ride on the PATH train or the ferry. He thrilled at the sight of the twin towers. He grew up in New Castle, PA., where he married his junior high school sweetheart, Susan, and found work in the suburbs of Pittsburgh and Cleveland. Mr. Picarro, who was a senior vice president for Zurich Insurance, worked at 1 Liberty Plaza, across the street from the Twin Towers. But he was on the 104th floor of the South Tower for a meeting on the morning of the terrorist attacks. Lud enjoyed taking his sons to professional hockey, football and baseball games. He was a big Penguins, Steelers and Pirates fan. But his favorite teams to cheer for were his sons'. He did take his older son to the 2000 World Series. Picarro Children's Fund, c/o PNC Bank, 38 Lyons Mall Shopping Center, Basking Ridge, N.J. 07920.
---

Thomas B. Reinig, 48, Bernardsville, New Jersey
"Follow me, Dad." With just those words — part request, part challenge — Christopher and Scott Reinig could get their father, Thomas, to do most anything. Like swoop down the slipperiest ski slopes behind them. Or climb the Grand Tetons with them. Or spend Father's Day competing in a triathlon that taxed the 48-year-old's stamina and his sense of humor. "He beat me on the running part, but of course I had the better overall time," said Scott Reinig, 20, a competitive swimmer. "He blamed it on the swimming." Thomas, a vice president at eSpeed (Cantor Fitzgerald), was not a sore loser, even when it came to being beaten at golf by his wife, Jeanne. "He always had fun and laughed," she said. "He wasn't a good-time Charlie. He just enjoyed life." And he did everything for his family. When the boys were small, Mr. Reinig moved them all to London for three years when he took a job there so they would learn to appreciate the world. They returned to Bernardsville, New Jersey, and enrolled his boys at Delbarton. Born in Teaneck, he lived in Bernardsville for six years, coming from Upper Saddle River. He was raised in Bergenfield. Thomas was an investment banker at eSpeed/Cantor Fitzgerald in New York since May 2001, just four months before the attack. He graduated from Upsala College in East Orange and earned his masters from Rutgers University. He served on Delbarton's Scholarship Committee and ran the food stand at the Delbarton football games with his wife Jeanne. He was a member of St. James Church in Basking Ridge, Roxiticus Golf Club in Mendham, the Somerset Hills YMCA in Basking Ridge and was an avid runner. Survivors include his wife, Jeanne Fattori; two sons, Christopher Barnes, a student at Johns Hopkins University, Baltimore, Md., and Scott Thomas, a student at Cornell University.
---

Stephen E. Poulos, 45, Basking Ridge, New Jersey
Stephen Poulos spent most of the last year loosening up. He was starting to enjoy opera again after tuning it out for five years. "The louder, the higher and more Italian, the better," his wife, Lisa, of Basking Ridge, said of his preference for operas. "I knew not to get him Mozart and things like that. They are more on the pretty side versus the powerful side." Steve majored in music at the University of Michigan. A high achiever, Mr. Poulos, 45, stopped listening to opera out of frustration when he realized that he could not earn a living as an opera singer after 20 years of training as a baritone. But as he rose quickly in his career in information technology, recently becoming a manager at AON Corporation, he began to ease up on himself. He even joined the Opera Forum, an Internet discussion, using the alias billybobives, chastising members for their opera preferences. "It was hard for him to get over leaving the opera," Ms. Poulos said. "On good days during that time, I would say, 'Oh, you seem happy today.' He would say, 'Lisa, I'm never happy. I may be happier, but I'm never happy.' "
---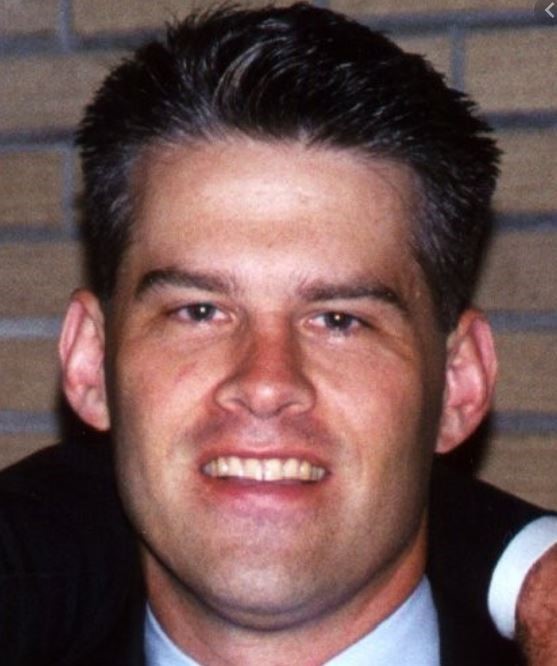 Timothy P. Soulas, 35, Basking Ridge, New Jersey
Timothy Soulas, 35, grew up in Springfield, the fifth of six children. He was a 1984 graduate of Cardinal O'Hara High School. Tim was a managing director of foreign currencies with Cantor Fitzgerald, was on the 105th floor of the first World Trade Center. They had five children — a sixth is due in March 2002. For his wife Katy's 35th birthday in June 2001, Tim surprised her with a barbecue for 100 people in their backyard in Basking Ridge, N.J. To get her out of the house, he gave her a day at Elizabeth Arden. To "get back at him" on his 35th birthday in August, Katy surprised him with a chocolate Labrador puppy. She brought it to a football game and asked someone else to hold the leash. Tim looked longingly at the dog. "Isn't it beautiful?" he asked. Katy told him to pick a name, because the puppy was his, but Tim thought she was joking. "I gave him a kiss and said, 'He really is yours,'" she said. "It was awesome." He named the dog Boomer. Tim was a familiar presence at the Bridgewater Sports Arena, where he cheered on his sons as they played ice hockey for the Bears and the Rockets teams. He also coached for Little League and Pop Warner teams. He coached ice hockey, T-ball, roller hockey during the summer and football in the fall. He loved summers spent in Ocean City, where crowds of the Soulas clan would congregate to play volleyball and splash in the ocean.
---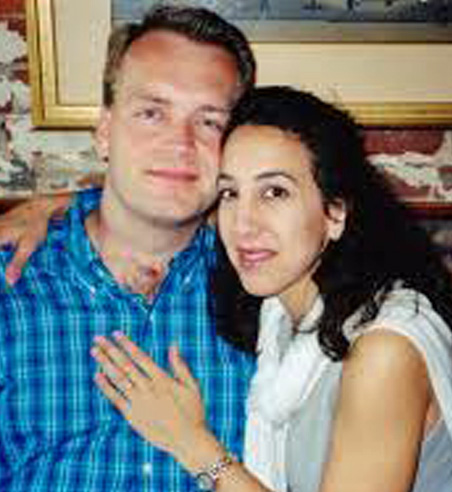 Craig W. Staub, 30, Basking Ridge, New Jersey
Craig Staub came from humble beginnings and worked his way all the way up by himself. He was always very disciplined and motivated. He attended the Bronx High School of Science and Boston University on scholarship, where he graduated summa cum laude. Then, he worked 14-hour days at Keefe, Bruyette & Woods in the South Tower, constantly setting goals for himself and reaching them. At 30, he had accomplished so much more than even he had expected. When Craig was young he loved to be a jokester and he never quite grew out of that stage. But he never let his play get in the way of top grades in school. Learning was always most important. As a child he loved sports, karate, difficult mind games and puzzles, and spending time with his friends. Those same friends are still around today. His friendships were strong and long lasting. His best friend Adrian has been by his side since they were five years old. His daughter, Juliette Craig W. Staub came into this world on Craig's birthday, September 22. She looks just like him – gorgeous blue eyes, perfect nose, fair complexion, and beautiful lips. It warms my heart to look at her and see Craig, looking back at me. And when she came into this world on his birthday, I knew that it was meant to always be a happy day, a special day. On that day, it will be a celebration of her life and of Craig's life – always.
---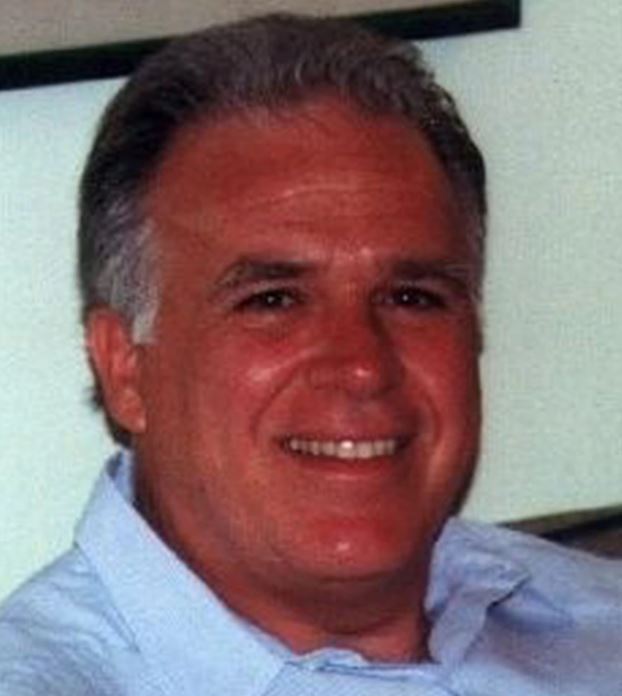 Frank (Paul) Thomas Wisniewski, 54, Basking Ridge, New Jersey
Frank aka Paul loved his new house so much he cut short a family beach vacation that summer to come home. That was understandable. Home was a house on the edge of the woods in Basking Ridge, with a creek nearby where Paul and his son Jonathan (11) and daughter Alexandra (13) liked to catch crayfish and put them in an aquarium. Paul was a vice president in Cantor Fitzgerald's municipal bonds division who was known to friends and family as Paul, would often say things like, "Let's take a walk and look at all the flowers," said his wife, Carol. A big gregarious man, made his home into a permanent party. When the children were younger, he would blast oldies on the radio and the whole family would dance around the house. In early September 2001, the family had a barbecue at the house for a bunch of friends, and was singing along with the radio at the top of his lungs. "The neighbors said 'The Wisniewskis' are having a party with a karaoke machine,' his wife Carol said, "but it was just Paul and the radio." When he walked into a room, he just uplifted everyone who was there," said his sister, Judy Knight of Branchburg. Besides Brooklyn, Paul lived in Katonah, NY, and Verona, NJ before the family moved to Basking Ridge 10 years ago. He was a member of the Liberty Corner Presbyterian Church, and treasured time spent with his children at Indian Guides and Princesses through the Somerset Hills YWCA.
---