History Makers High School Volunteers
HISTORY MAKERS MAKE HISTORY
"Today is tomorrow's history, so make it a good one!" is the motto readers will always find on the Mr. Local History website. The motto is a reminder that each and every day, all of us "make history" through the actions we take or the decisions we make.
To that end, Mr. Local History encourages teenagers to join our organization and think about how they can make history themselves. Local high school and college students are invited to become "History Makers" within our organization.
History Makers Debut at the Festival of Trees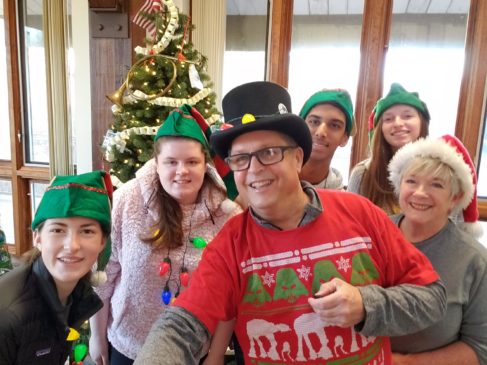 Currently, four History Makers are involved in a variety of activities for the holiday season. For the annual Festival of Trees at the Environmental Center, Mr. Local History and the History Makers will be exhibiting "June in December," a tree celebrating the life of the late Town Historian June Kennedy. The tree and its surrounding area will be adorned with an assemblage of artifacts from Mrs. Kennedy's estate: history-based ornaments, paper-chain garlands made from copies of her handwritten correspondence, and even her typewriter, reminding viewers of the many articles of local history she composed and shared with the public. They will be setting up the tree at the Environmental Center on Saturday, November 30. The tree will be on display throughout the month of December.
History Makers Deliver at Tree Lighting Event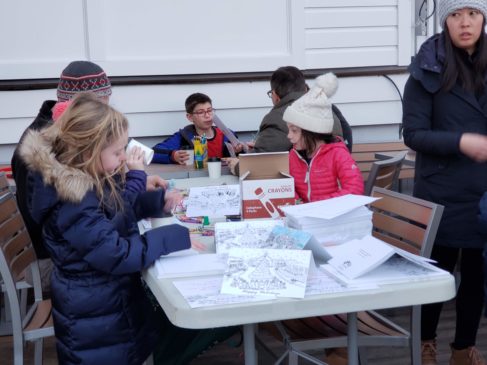 The History Makers will also help celebrate "Winter Market" in downtown Basking Ridge on Saturday, December 7. From 3:00-5:30 PM, local children are invited to join Mr. Local History on the porch of the Washington House restaurant on Finley Avenue. Heat lamps will warm the area, and hot chocolate will help warm participants from the inside out as they create and decorate unique Basking Ridge-themed greeting cards for the holiday season.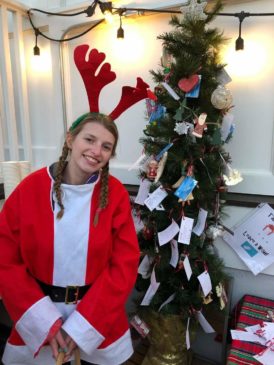 Join the History Makers
Teens interested in joining Mr. Local History as History Makers are encouraged contact MLH History Maker Meg Wastie at 201-572-5390 or through the MLH website.