The New Jersey towns that make up the Somerset Hills include Bernards Twp (Basking Ridge), Bernardsville, Bedminster, Far Hills, Peapack/Gladstone). Starting back in the late 1800's many of the richest and most famous people lived in the Somerset Hills.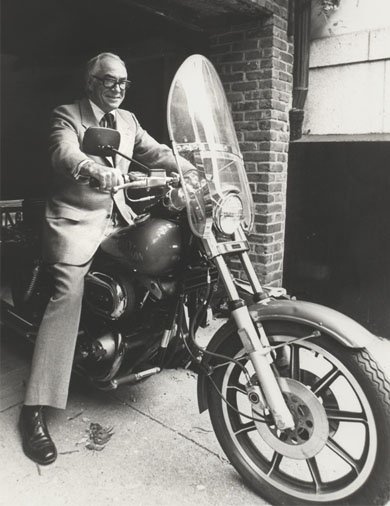 Remembering who they are is one thing.
Remembering what they did is another.
Remembering where they live(d) is tougher still.
The Somerset Hills in New Jersey is one of the most affluent areas in the history of the United States. From the Bernardsville Mountain in the Gilded Age, to the Bedminster fox country, the area has long been an area "at the end of the Peapack/Gladstone line" that has drawn the rich and famous. See how many you know, or didn't know.
In 2016 the most famous person ever to grace the Somerset Hills chose his summer home in Bedminster and became the most famous resident in the Somerset Hills. It's none other than the 45th President of the United States – Donald J. Trump – Bedminster in what is known as the Lamington House.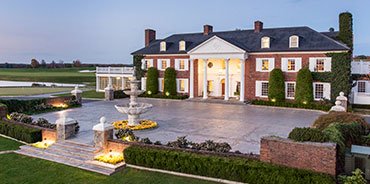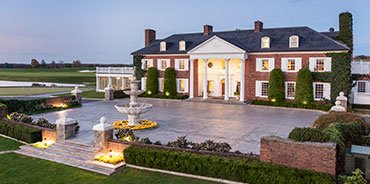 Gone – But Not Forgotten
John Honeyman (1729–1822), alleged "spy of Washington" during the American Revolutionary War, who lived the last 30 years of his life in the Lamington area and is buried in the Lamington Presbyterian Church Cemetery.
William Alexander, Lord Stirling (1726–1783), Continental Army major general during the American Revolutionary War. Post:1770s Festival – Lord Stirling's Lost Estate
John Roebling– Bernardsville- Grandfather designed the Brooklyn Bridge
John Forest Dryden– Bernardsville- Founder of Prudential Insurance 1950
Francis Lloyd– Bernardsville – Developed Brooks Brothers into a major retail chain.
Brooke Astor (1902-2007), lived here during her marriage to John Dryden Kuser (1897–1964)
Percy Pyne– Bernardsville- Banker (Upton Pyne Estate)
Robert L. Stevens, – Bernardsville, Inventor (Steven's Tech)
Charles Pfizer –  Bernardsville, Son of Founder / Drug Inventor 1881 – Post: History of the Far Hills Race Meeting
J. William Clarke – Bernardsville, – Founder of the thread company
George B. Post – Bernardsville – Famous Architect – 1896
James Brady – Bedminster – Peapack – Wall Street Financier -1921
Clarence Dillon – Bedminster – Read & Company, Purchased Dodge, National Cash Register 1928
C. Ledyard Blair – Peapack – Investment Banker, Blair & Co., Made it on Erie Lackawanna Railroad. – 1898 – Post: The Gilded Age: The Blairsden Estate
John McGraw – Bedminster, Founder of McGraw Hill Companies – 1968
Charles W. Engelhard, Jr. – Bernardsville – The Famed "Goldfinger" from the Bond Series
Malcolm Forbes – Bedminster, Publisher of Forbes Magazine
Cyrus Vance – Bernards Twp (Liberty Corner) – Secretary of State under President Jimmy Carter
John Morton – Known as the "Rebel Banker", John funded the building of the Army hospital in Basking Ridge in 1779 and was key target of the British Army throughout the war. Move from NYC to Basking Ridge during the Revolutionary War. Morton Street in NYC is named after him.
Jacqueline Mars – Bedminster (born October 10, 1939) is an American heiress, investor and philanthropist.
Jackie Kennedy Onassis – Bernardsville – Former First Lady -Post: Retrospective: Jackie Kennedy Onassis' Time in Bernardsville & Peapack in the Somerset Hills
Millicent Fenwick (1910-1992), U.S. Congresswoman, United States representative to the United Nations
Zippy the Pinhead – Yes the comic book hero did have a real life and lived in Liberty Corner. c. 1842–1926), turn-of-the-century sideshow performer, was born in Liberty Corner. Post: Liberty Corner had the REAL Zip the Pinhead – Yow!
George Ludlow Lee Sr. – President and Owner of Red Devil Paint Company – Basking Ridge – Farm and house were called Cedar Hill Farm. (1940-1946)
Eugene V.N. Bissell Sr.– Bissell vacuum cleaner company family. Lived in the same house as George Lee.  Renamed the house "Maple Way". Sold the house to the Astors. (1946-1950). Wife Zita Gatlin Bissell
John Jacob Astor IV– Died on the Titanic and purchased the Bissell's Maple Way home – Basking Ridge – Astor died in the sinking of RMS Titanic during the early hours of April 15, 1912. – American Tobacco Company Founder – (1950-1968) – Post: Titanic Survivor Astor and Basking Ridge
Elizabeth Merck – Bedminster – Heir to the Merck Pharmaceutical family
John DeLorean – Bedminster – Former GM Exec, Automaker (later sold to Trump as now Trump National Golf Club) Post: Collectible: Preserving Bedminster's History #summerwhitehouse
Scott Fischer (1955–1996) – climber and guide  who died on May 11, 1996 in an attempt to climb Mount Everest in the 1996 Everest Disaster.
J. Geils Jr. – Bedminster – the founding member of the J. Geils Band. BHS Grad 1964. Actually dated Meryl Streep at Bernards High School (quite the power couple). Moved in 1964. Post: Retrospective: Meryl Streep Was From Basking Ridge BEFORE Bernardsville
Alive but Gone
Christine Todd Whitman – Far Hills – Former Governor of NJ and great granddaughter to Grant Schley
Bill Moyers – Bernardsville – Broadcaster (Sold and Moved in 2015)
Andrew McCarthy – Bernardsville – Actor
Meryl Streep – Grew up in Basking Ridge from 1955. Moved to Bernardsville in 1962. – Actress – Bernards High School 1967 graduate. Post: Retrospective: Meryl Streep Was From Basking Ridge BEFORE Bernardsville
Mike Tyson (born 1966) and Robin Givens (born 1964). Lived in Bernardsville for a few years. Then left. Lived in one of the towns grandest homes.
Tobin Heath – (born 1988), soccer player and member of the United States women's national soccer  team who won a gold medal as youngest member of the US team in the 2008 Olympics.
Marc Ecko – Bernardsville – Entrepreneur – owned the iconic Stronghold Estate until 2017.
Those still alive and living in "The Somerset Hills"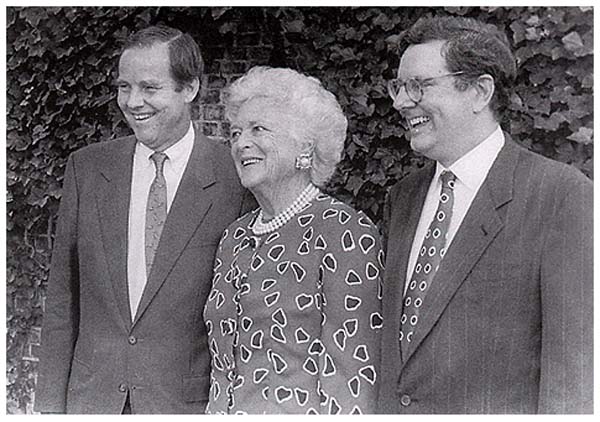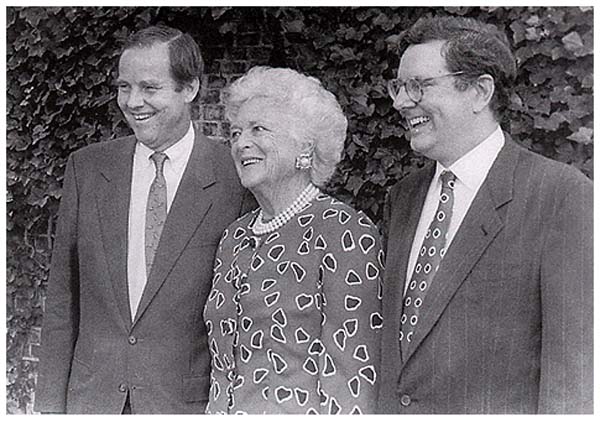 Former President Donald J. Trump – Bedminster in what is known as the Lamington House. Post: Collectible: Preserving Bedminster's History #summerwhitehouse
Woody Johnson – Bedminster – (aka Robert Wood Johnson IV) Owner of the New York Jets
Thomas Kean – Bedminster – Former NJ Governor
Steve Forbes – Bedminster – Publisher
Patrick Hobbs – Basking Ridge – Rutgers Athletic Director
Chris Daggett – Basking Ridge – Ran for NJ Governor 2010 – former President & CEO of Geraldine Dodge Foundation
Additional Stories from the Mr. Local History Project
Have One to Share? Let Us Know Below