The name acquired three different spellings. In those days the people in charge of registering land titles and other legal documents spelled names as they sounded. The Bedminster branch became Mellick, the Tewksbury branch Melick, and a few spelled it Malick. There was a standing joke in the Melick family that the Mellicks had enough money to afford 2 'l's' in their name.
Geneology Study – http://www.geocities.com/rmelick/melick.html
Mellick 'Old Stone House"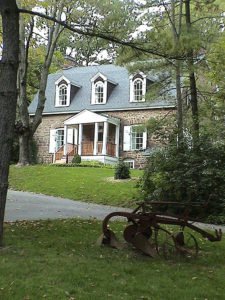 The boys followed their father's way and were farmers and tanners. Gottfried went on to settle in Warren County. Johannes, who arrived here with wife Mariah, and children Aaron, Andrew, Fanny, and Maria Catherine had a tannery north of Far Hills. They built the, "Old Stone House," in 1752 on which the book, 'The Story of an Old Farm,' by Andrew Mellick is based.
Old Dutch Road between Peapack Road and Route 206
Mellick Farmhouse / Blairs Pre-Blairsden/ The White Cottage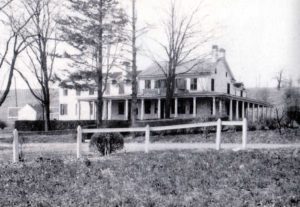 In 1897 – Mr. Clinton Ledyard & Florence Blair of 123 East 63rd St, NY bought 423 acre farm known as the Mellick Farm in Peapack. Called Windfall, the old Mellick Farmhouse (different from the Old Stone house above), also was known as White Cottage. (Photo- early 1930's pg 98 A Journey thru Peapack and Gladstone)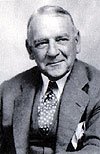 The Blairs (including the daughters Majory, Florence, Edith, and Marise), spent their time in Peapack during the construction of Blairsden at the White Cottage.
After the Blairs, the house was owned by the Percival Keith family. Percival "Dobie" Keith, from the engineering firm MW Kellogg Ltd, along with Crawford Greenwalt of Dupont, were noted fortheir work on the Manhattan Project and the development of the first atomic bomb.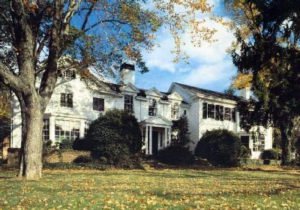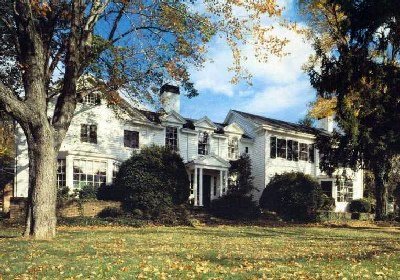 Altered by the Percival Keith Family – Ian McLaughlin purchased the house in 1990's.The home recently came up for sale in 2007 for $2,565,000. See Details. Discussions with Percival's son Dennis about Windfall. Listing Agent. Ian McLaughlin -86 Fowler Rd, Far Hills, NJ.
Melick Ties to Willies Tavern in Bedminster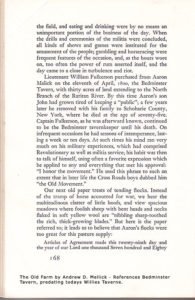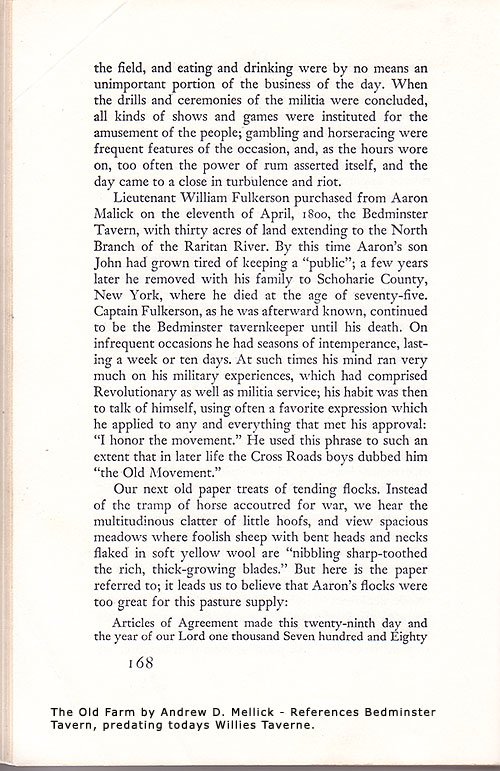 The building was erected in 1780 by Aaron Melick for his son, John, who was returning home from the Revolutionary War. Since that time it has served as a pub, a polling place, a pool room, a package store, a political forum, a speakeasy, a hotel and a restaurant. There have been numerous proprietors over the years and we honor its most colorful owner, Mr. Willie Howard. In 1893 Willie came to Gladstone with Charles Pfizer and served as huntsman for Essex Hunt. In 1898 Willie and his wife, Bertha, purchased the Bedminster Hotel, as it was called, for $5,000. The hotel was renamed the "Howard Hotel" and in 1912 the first indoor plumbing was installed.
Mellick – The Story of an Old Farm
Please follow and like us: