Whether you're a banker or a national political figure, a CEO or a farmer, the Somerset Hills has provided commercial opportunities for centuries. From C. Ledyard Blair and Jackie Kennedy, to Secretary of State Cyrus Vance and Charles Pfizer, the Somerset Hills business community has served up commerce in a classic fashion. (See the list of Somerset Hills Rich & Famous post). There's no mistake that the Somerset Hills area is rich in long lasting commerce history. The Somerset Hills region of Bedminster, Bernards Twp, Bernardsville, Far Hills, Peapack & Gladstone has long been one of the most prestigious and historic areas in New Jersey, and they have some historic businesses to prove it. So which ones have entrenched themselves in the fabric of our communities and built a rich and historic legacy? Which of these businesses have outlasted their competition? Leave it to us to have taken it upon ourselves to research and compile what we feel are the top 10 historic businesses in the Somerset Hills.
Consideration Criteria
The criteria for deciding who made the list include the business longevity, significance the local community, and the rich history of the owners or the property. While it can be debated as to the rank and order the top 10, each business should be congratulated for their historic longevity and dedicated service, while continuing to re-engineer, reinvent, and survive. While our economy once again struggles, it'll be fun to see just who's still here for the next go around. We applaud their commitment to the Somerset Hills community and thank them for their service to our community. PLEASE DON'T FORGET THEM! They support our community, our charity events, our baseball programs, our schools, and most are our neighbors as well. Let the debate begin. Don't forget to post comment and share your thoughts. Let's hear what you think.20
The Historic Top 10 Businesses in the Somerset Hills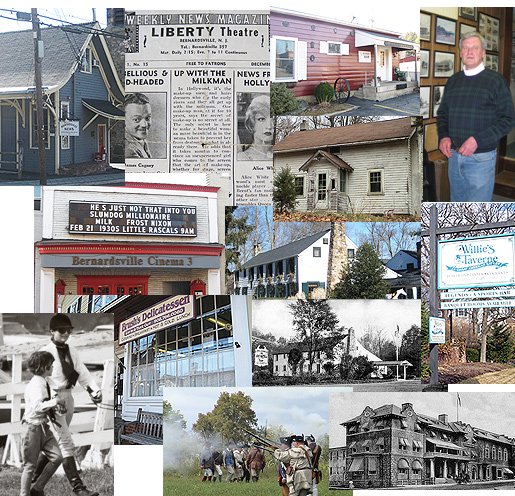 Since 1934. They're quiet, they're steady. They've been at the base of Dead Man's Hill since there was a Dead Man's Hill. Family owned and operated, they've glittered the world like no one else's business (cause it's no one elses business). A hidden gem in the Somerset Hills. (Worlds leading manufacturer of Glitter)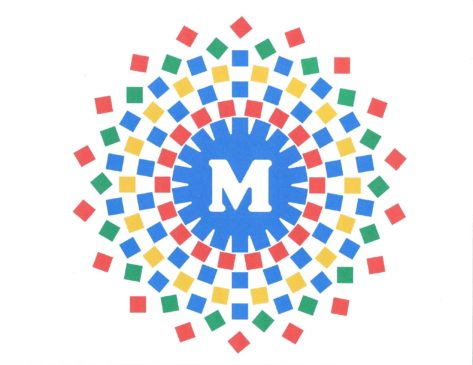 9. Brush's Deli (PC Henry) – Basking Ridge,
Since 1860's – give them their props. Whether it was appliances, cigarettes, or the best Sloppy Joe sandwich in town, the general store concept is alive and well at Brush's Deli. Barbra Brush has been operating Brush's since 1940. The NY Times quoted "The humor of a neighborhood bar is evident from the moment one enters Brush's. A sign over a tray of pennies reads, "If you need a penny, take one. If you need two, get a job."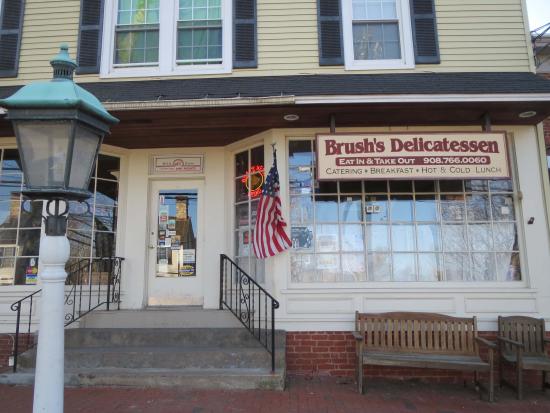 No. 8 – Sky Farm Nudist Colony – Liberty Corner
(Nudist Retreat) "America's First Nudist Colony Est. 1932 – Celebrated as the only place to catch a nude volleyball game or barbecue, you have to love it when they posted their reason for not wearing swimsuits in the pool – "to prevent the suit fibers from clogging the filter". No kidding. Have to take your hat off (and everything else) to them for sticking to the bare essentials of their business model.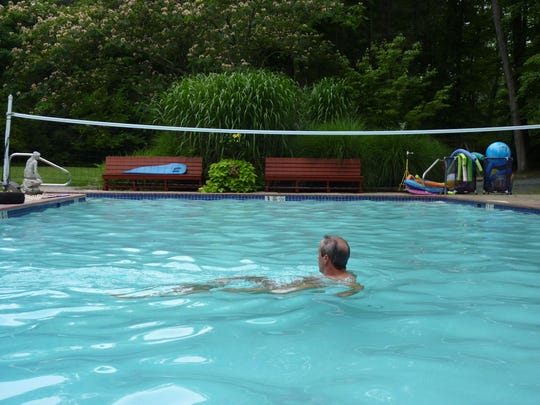 No. 7 – The Bernards Inn – Bernardsville
The Bernards Inn – Bernardsville – (Hotel/Restaurant) – There's no older operating hotel in the Somerset Hills. Classic charm, classic beauty, and a classic mainstay for guests visiting the area. Just wish they still had the bowling alley. They celebrated their 100th anniversary in 2016.
No.6 – The Grain House @ the Old Mill Inn
6. The Old Mill Inn Grain House – Basking Ridge – While the structure was first built across the street in 1768, the beginning as a Inn/Restaurant started during The Depression when 50 men were hired to move the barn across the street to it's current location. None of the beams or lines of the house changed one bit. Thank William Childs and his family for serving libations and home cooked meals since the early 1930's. It's living history. Mr. Local History wrote about the grand 250th anniversary of the Old Mill Inn's Grain House.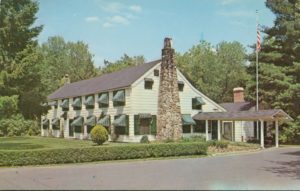 No. 5 – M.J.Neil Heating & Cooling – Bernardsville
M.J. Neil – Bernardsville – (Fuel) While the structure goes back before 1860, MJ Neil has been in business with the same family for four generations. From the day the former owner walked back from lunch declaring he didn't want to be in the business anymore, it's been in the Neil's hands ever since that bill of sale was signed. July 18, 1918. They officially celebrated their 100th anniversary in 2017.

No. 4 – The Bernardsville News
Bernardsville News – Bernardsville (Publication) – Since 1897 – Others have come and gone, but this publication has been the social, political, and newsworthy voice of the Somerset Hills for over a century. UPDATE: in 2017, the Bernardsville News moved to Randolph and put their building up for sale.

No.3 – Bernardsville Cinema
Bernardsville Cinema – Bernardsville – (Cinema) Since 1913 – Records show advertisements for live shows and theater back to the turn of the 20th century. From little kids, to aging couples, while it's morphed from one screen to three today, it's still a pillar to the entire Somerset Hills community.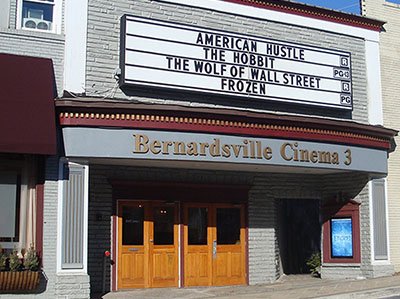 No. 2 – The English Farm – Liberty Corner
English Farm – Liberty Corner – (Active Farmstead) Since 1740 – Can you say 8 generations. A continuously functioning working farm in the same spot where Revolutionary war troops crossed with the supporting French troops on their march that concluded in the classic Yorktown victory.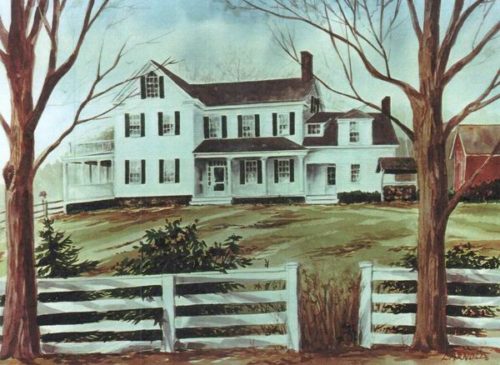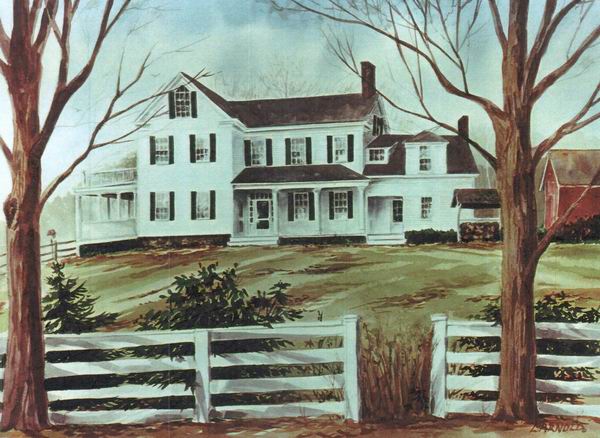 No. 1 – Delicious Heights aka Willie's Tavern – Bedminster
Delicious Heights / Willie's Tavern – Bedminster – (Tavern) – Est. 1780. The building was erected in 1780 by Aaron Melick for his son, John, who was returning home from the Revolutionary War. Since that time it has served as a pub, a polling place, a pool room, a package store, a political forum, a speakeasy, a hotel and a restaurant. In 1893 a man named Willie Howard came to Gladstone with Charles Pfizer and served as huntsman for the Essex Hunt. In 1898 Willie and his wife, Bertha, upon Willie's retirement, purchased the Bedminster Hotel, as it was called, for $5,000. The hotel was renamed the "Howard Hotel" and in 1912 the first indoor plumbing was installed. The name was later changed to Willie's Tavern….where you can still grab a sandwich and a pint today!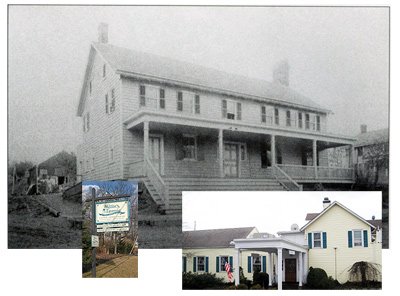 Local Historians Speak Out – Believe Me
Not to be accused of of any personal bias, we wanted to make sure that some of the area's famous historians had a crack at it naming the top 3 historic businesses in the Somerset Hills. Not like ten was hard enough, but three is an even harder task. All three have Somerset Hills history resumes that are unsurpassed.
June Kennedy – a local historian, is such a fun person to discuss history. Just get ready to soak it in because she really pushes it out. The stories just keep on coming. So June Kennedy chose to weigh in on the discussion. "Given the three, I'd rank them 3. Bernards Inn, 2. Willies Tavern and 1. Grain House. "The Grain House and Mr. William Childs meant so much to the area, and the restaurant you know was once a barn across the street back in the late 1700's. There's just sooo much history there."
Another lovely lady, Jean Hill, a local historian in Bernardsville and longtime Somerset Hills area resident thinks the top three go like this: 3. Willies Tavern, 2. The Grain House, and 1. Bernards Inn. Why the Bernards Inn number one? "The Bernards Inn has been such a wonderful mainstay to the area. I just feel overall it's the most historic."
And you can't ask Jean and not ask Marion Kennedy. Marion is another Bernardsville history expert and local resident who rates her top three as: 3. Old Mill Inn, 2. Bernardsville Cinema, 1. M.J. Neils Fuel Supply. And why does she choose M.J. Neil as her top pick? "You have to see M.J. Neils and talk to David Neil to understand why. He's the forth generation family member to work and own the same business at the same location. Don't ask me why I choose it – it's just it."
Honorable Mentions
While the list was being created, there are a few businesses that need to be mentioned. Fantastic businesses that are also very rich in history. But when you've only got spots for ten, we thought it appropriate to mention – honorably!
Millington Quarry – Basking Ridge – Est. 1895. While it's changed hands over the years and the names have changed, it's still been delivering crushed stone for over a 100 years. But it's not going to be around much longer. Local historians note that in it's time, like AT&T employees dominated in the 1970s, the Morris County Crushed Stone Company was the main employer in the area. Don't forget what Stonehouse Road is named after. The quarry still exists but it is no longer active
Rudolph's Steak House– Bernardsville – (Eatery/Tavern) Some remember it as Freddies, others as the Old Stone Tavern, or Equus Tavern. Whatever you call it, the location has been serving food and spirits continuously since 1849. Maybe the Parker Tavern ghost stops in for a beverage once in a while.
Somerset Hills Country Club – Bernardsville – Est 1899 – a quaint private club nestled in the rolling hills of Bernardsville. The club's logo incorporates the crest of the (English) Duke of Somerset and the course was designed by A.W. Tillinghaust, who also designed Baltestrol, Winged Foot, and Bethpage Black (US Open 2009). With approximately 200 members, it's about as private as you can get.
Washington House – Basking Ridge – (Eatery) 1886 – Same exact looking as the Bank of America building up the street. It's had other names and owners including; The Store, Ridge Tavern, Washington Hotel.
PJ Koeschlein's General Store (Krauszers) – Liberty Corner – (General Store) – Est 1901 – Home of the first phone, first car, and other numerous firsts in the area. And it's been in continuous operation for over a century. If you live in this area (and I do), it's a mainstay to the area. Look close enough and you'll see the Koeschlien's!
Galloway & Crane – Bernards Twp – Funeral Parlor – Practicing their craft since 1935.
Peapack Gladstone Bank – Peapack – (Financial Services) – Since 1921 and the oldest established bank in the Somerset Hills area. Just hope they don't need the TARP money.
Far Hills Country Day School – Far Hills – (Private School) – Since 1929 and graduating people like former Governor Christine Whitman.
Presbyterian Church of Basking Ridge (Religious) Basking Ridge – We thought it was worth mentioning since it's such a piece of the fabric of the area and a centerpiece to the community. In the business of religion since 1717. And who can't use a bit of religion in their life these days. Celebrated its 100th anniversary in 2017.
Young Guns Deserving Mention
While you'd think they've been in the Somerset Hills area forever, they've just created an early entrepreneurial mark on our community in a short period of time (relatively speaking). We were actually quite stunned that some of these businesses are as short lived as they are. If you have any others you'd like to mention, feel free to post a comment and add your favorite young gun!
Somerset Grain & Feed – Bernardsville – (Retail Farm Supply)- Established 1945
Beval Saddlery – Gladstone – Saddlery – Creating some of the best equipment since 1955 starting in Bernardsville.
Turpin Real Estate – Far Hills (Real Estate Agency) Since 1960 (49 years old)
AT&T – Bedminster – (Bedminster – Telecommunications) 1976 Move to Bedminster and forever changing the Somerset Hills landscape.
Pingry School – Basking Ridge (Private School) – Founded 1861 (1983 in Martinsville-looks like Bernards Twp to us) Just hasn't been in the Somerset Hills long enough.
Special Thanks
Special thanks go out to all of the local businesses that submitted background information and nominations to T3 Consortium for consideration. In addition, we'd like to thank the Bernardsville Chamber of Commerce, specifically the efforts of Nancy McLure, as well as the Bernards Twp Chamber of Commerce, The Bernardsville Library Spinning Local History room, which all submitted business suggestions for consideration.
Original Post Date: February 18, 2009
Updated: October 13, 2019