Tucked behind the bucolic town center in the boro of Bernardsville, New Jersey lies one of the best kept historic secrets in the state, the Somerset Hills County Club. Actually a golf and tennis club as well, the low key very private club has served history well in the Somerset Hills.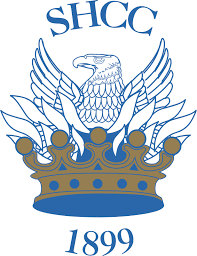 Notable members of Somerset Hills over the years have included C. Douglas Dillon, Secretary of the Treasury for Eisenhower; Cyrus R. Vance, Secretary of State for Jimmy Carter; Nicholas F. Brady, Secretary of the Treasury for George H.W. Bush and New Jersey governors: Thomas Kean and Christine Todd Whitman. The top executives of the U.S.G.A. are also given honorary membership in the club while serving since its headquarters is just a few miles away in nearby Bernards Township.

The Club was originally situated along the Raritan River on Ravine Lake, partly in Far Hills and partly in Bernardsville. Nineteen years later in 1918, the Club changed locations and was relocated to its current site. Back in the day there were a number of alternatives including the Whippany Club, The Essex Fox Hounds Club, the Ravine Lake Club, and the Morris County Club to name a few. But there was a growing social class that wanted more.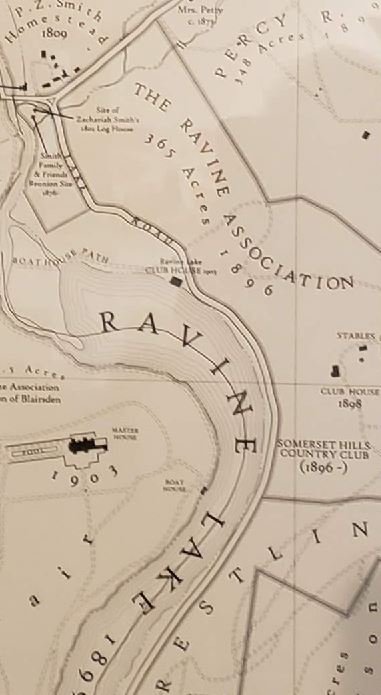 It's been noted that as early as 1894 a consortium of gentlemen joined to establish was was known as the Ravine Lake Association, an organization to oversee the formation of a country club on the Bernardsville Mountain. James Herbert Ballantine, George P. Post, Robert L. Stevens, and Edward T.H. Talmage each offered $8,000 to buy the land on the west side of Ravine Lake. A list of 31 shareholders stated the original RLA owners.
Later, C. Ledyard Blair, who arranged the creation of a dam to form a lake below his grand Blairsden estate, joined the gentlemen as the construction of his estate was just beginning in 1898, that was finally completed in 1903.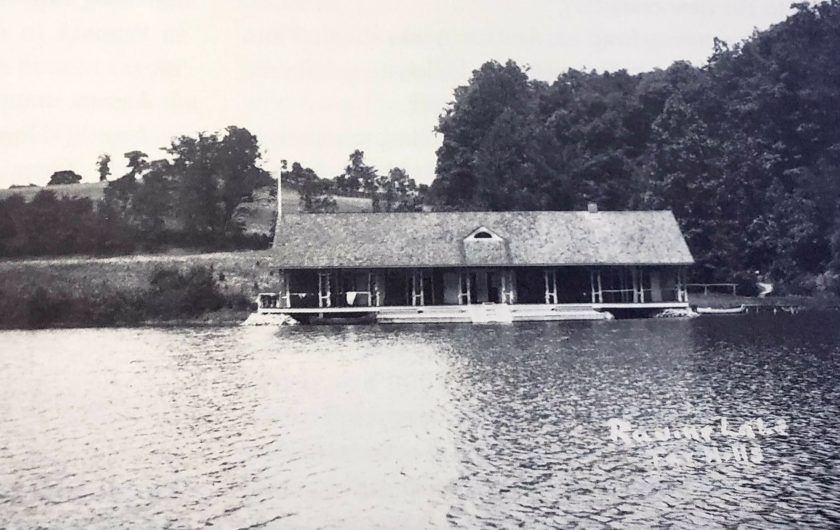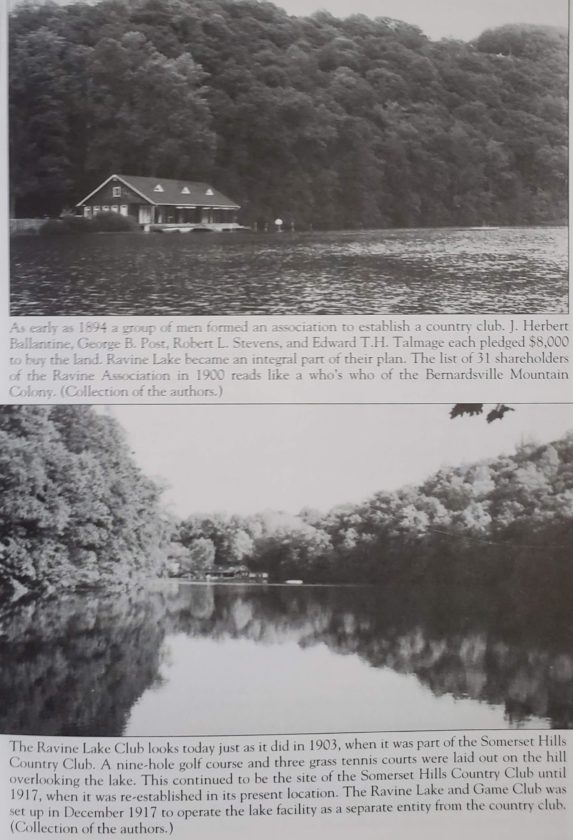 The SHCC Charter
The Somerset Hills Country Club was officially organized on June 21, 1899 at the prestigious Somerset Hills Inn on Mendham Road. The official charter was agreed on August 1 which was later certified by the State of New Jersey on October 11, 1899.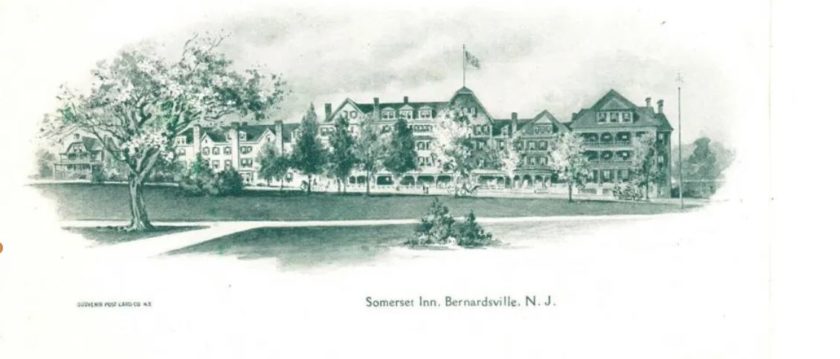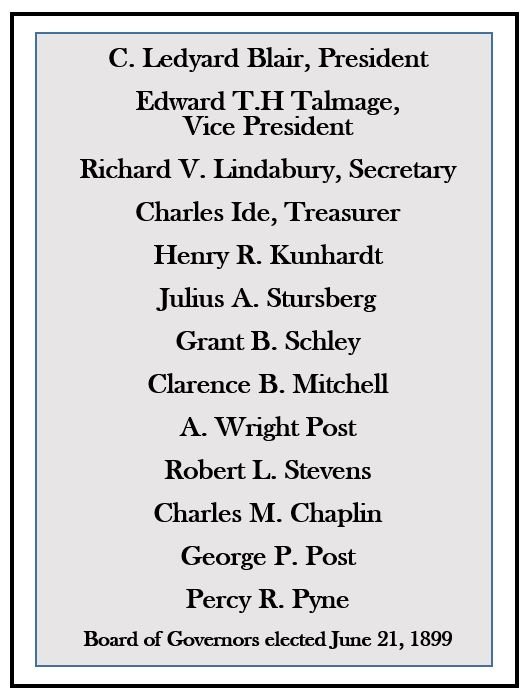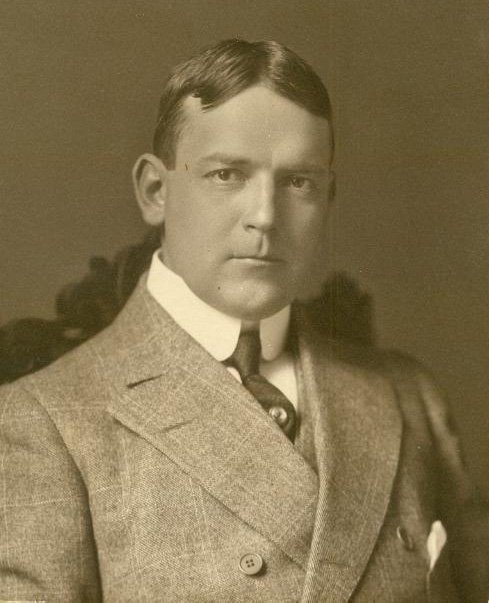 To join this new club, the first initiation fee was set at $50 and annual dues set at $100 for residents. Non-residents were charged only $20. Just to provide a little perspective, a $100 in 1899 would be worth about $3,100 today so based on country club initiation fees today, it seemed reasonable.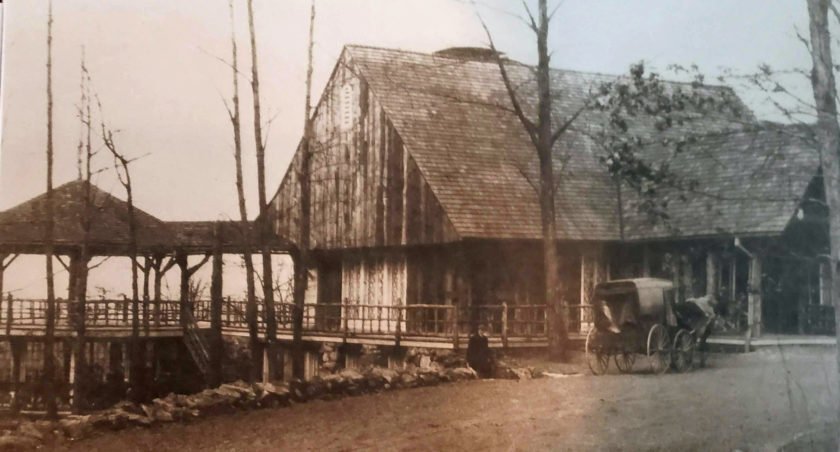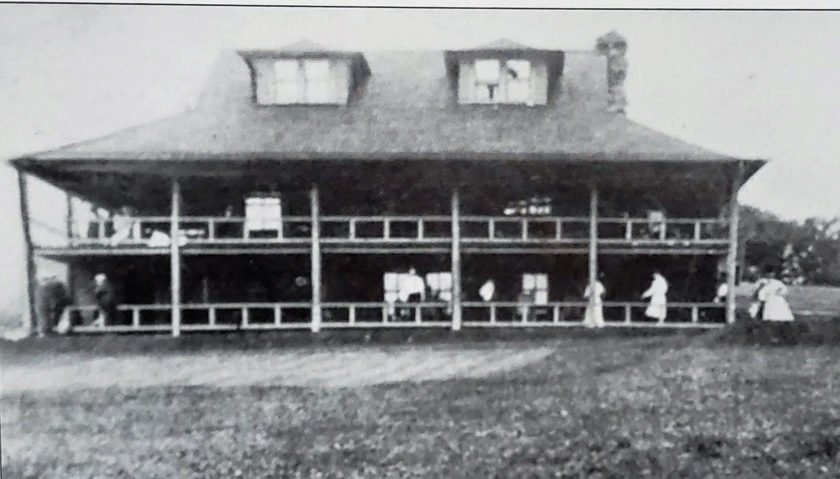 The SHCC was once part of a farm and estate owned by Frederic Olcott and purchased by a consortium for $66,000 containing 220 acres ($330 per acre). We learned also that the James Ballantine family of Bernardsville sold some additional property at the southern side of the property. (Ballantine later moved to what became the Bernardsville Boro Library). Work began on the course and property on April 20, 1916.
A Tillinghast Original
The new Somerset Hills golf course was designed by A.W. Tillinghast and is consistently rated as one of the top 100 courses in the country and top 5 in New Jersey with many charms such as its grass tennis courts, a modest and understated clubhouse in the English tradition and one of the best renditions of a Redan hole ever built. A Redan hole A "Redan hole," or, simply "Redan," is the name of a golf hole design typified by these elements: It is a par-3 hole. Its green is wider than it is deep, and it angles diagonally away from the tee box right-to-left (that is, the left side of the green is farther from the tee box than the right side).
Take a Virtual Tour of one of New Jersey's Most Iconic Golf Clubs – the Somerset Hills Country Club.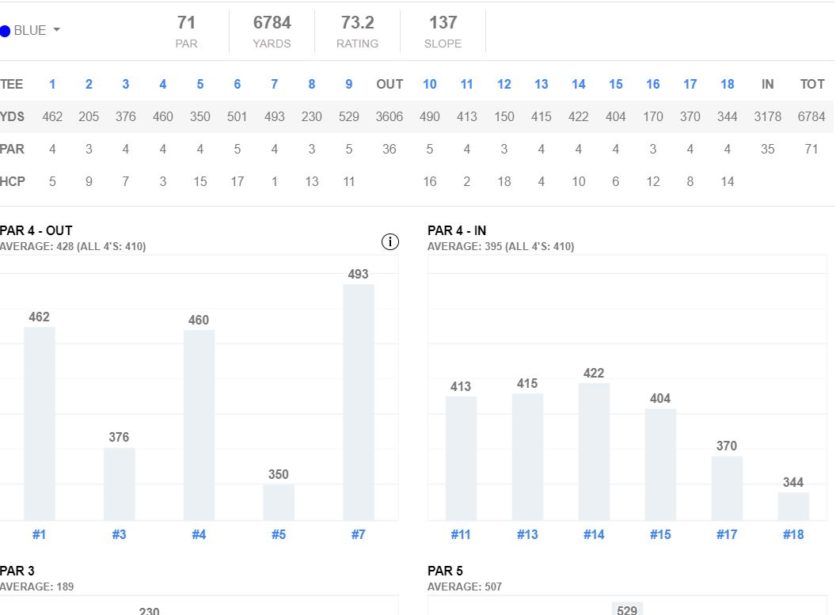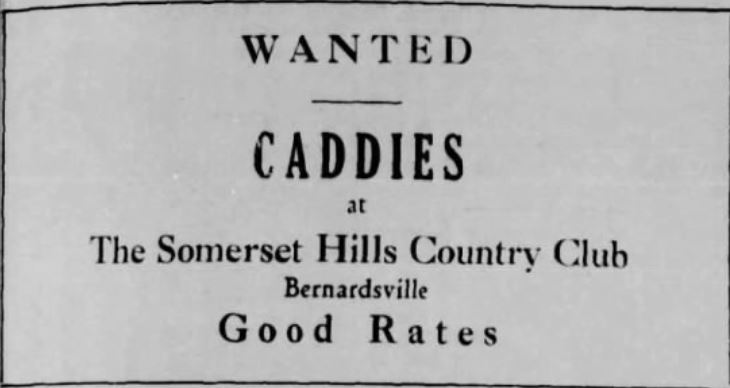 John Babyak grew up in Basking Ridge in the 60's and shared his experiences as a caddie at SHCC:
At the age of 15, in 1974, Clover Hill Club wasn't hiring Lifeguards, so I got my working papers to start work at SHCC as a Caddie. Caddied 5 summers for many well-known scions of B-ville and Wall Street through some tough economic times. Rates started at $6-$7 per bag, per loop, which eventually made it to $8-$9 by 1978. On a good day, I'd make $20 on 2 bags per loop (including tips). My best payday was the time I caddied for the same group of guests for 45 holes!! We started out around 9AM and our day ended at 9PM as the August sun was setting. They paid me $45 for about 12 hours of work. Then they drove me (with my bike in the trunk of their Cadillac) home to Voorhees Drive in Basking Ridge. Every October, SHCC hosted a "Caddie Dinner" and gave each caddie a $20 cash bonus. Lots of fond memories…
Other Notable Clubs

While the area grew out of equestrian and fox hunting fame, there was plenty of room for the gentlemen sports of golf and tennis. Other clubs were formed including one at the famed Somerset Hills Inn (1905) on Mendham Road in Bernardsville, the Hamilton Farm golf club in Bedminster, and there was even plans to build a grand course in Basking Ridge just down the street from the USGA Headquarters (in Harry Dunham Park). But none has remained as exclusive as the Somerset Hills Country Club (1899).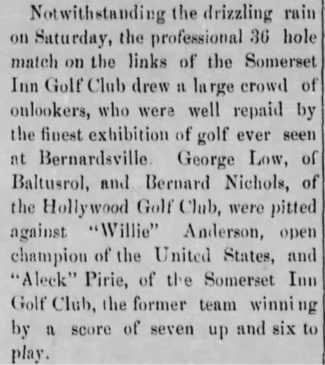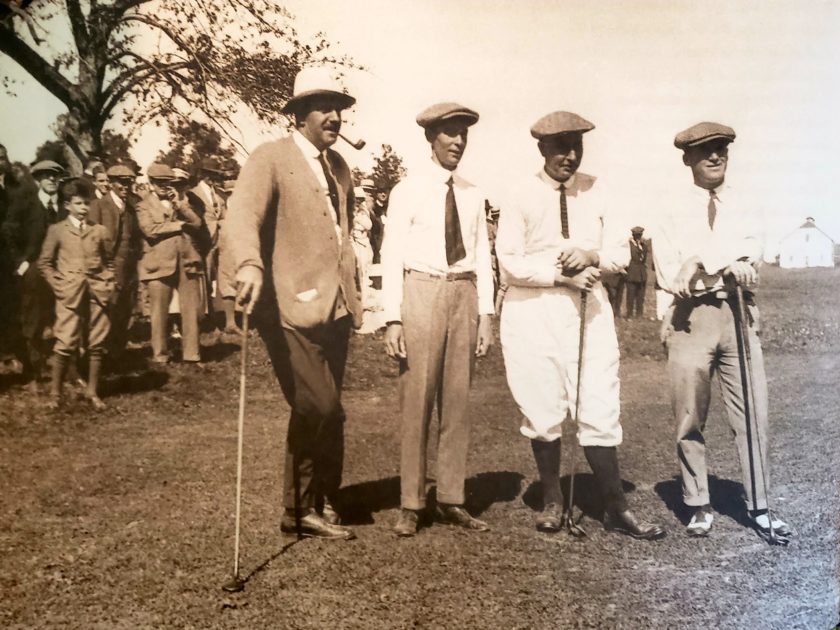 SHCC Major Events
Club championship has been held every year since 1903.
Max. H. Behr won the inaugural event.
1976 and 2006 – US Women's Amateur Championship
1988 and 2005 – Mid-Amateur Championship
1990 – Curtis Cup
2006 – New Jersey Womens's Ameteur Championships
1953 and 2010 – Four Ball Championship
2017 – Event celebrating 100 years at the current course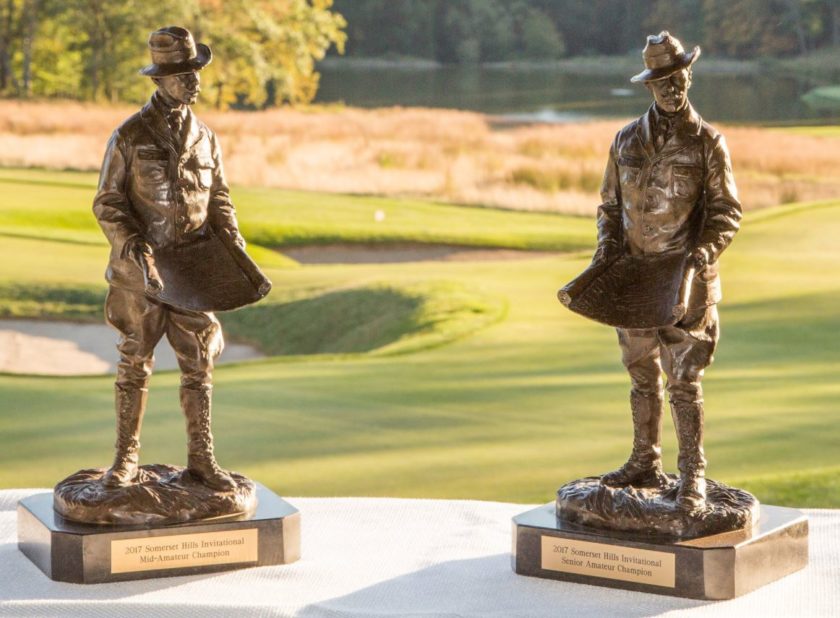 Additional Information
Best Rated Golf Courses in New Jersey
Pine Valley
Bayonne Golf Club
Somerset Hills Country Club
The Ridge at Black Brook
Galloway National
Trump Bedminster
Plainfield Country Club
Baultusrol (Lower)
Forsgate
Mountain Ridge
Source: Forbes Magazine 2016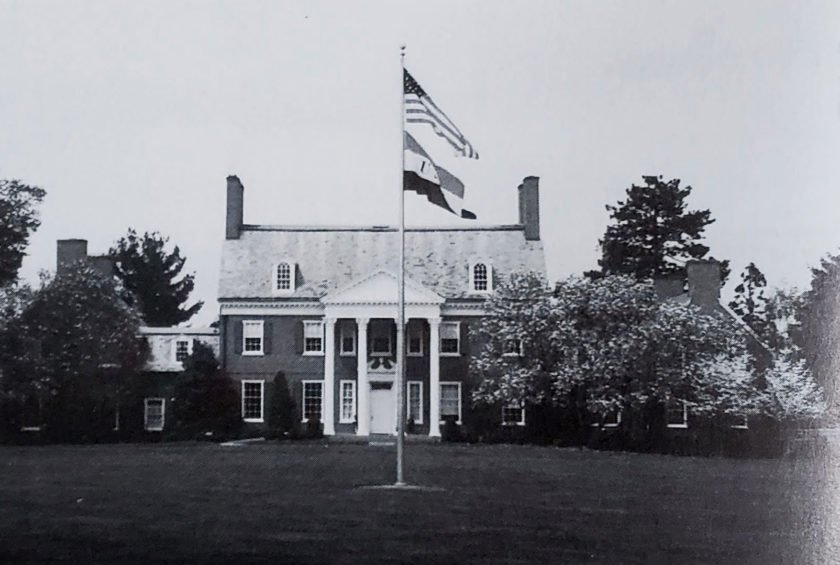 Tidbits
65 Members started the organization in 1899.
108 members in 1908.
450 members In 2018.
126 employees (2018)
$6.2million in revenue reported in 2018.
There are no tee times.
SHCC is a 501(c)(7) organization (social club).
Clubhouse is approximately 3,500 square feet updated by JBD Designs in 2017.
Fourth of July fireworks were set in motion starting in 1908 with a charge of $80 to the stakeholders (Meeting minutes, April 16, 1902).
Golf Digest rank:

73

Golf.com rank: 38