Every town in the world has restaurants and brothels that come and go. There's always reasons why they come and go, but what remains is the history and the memories of what used to be.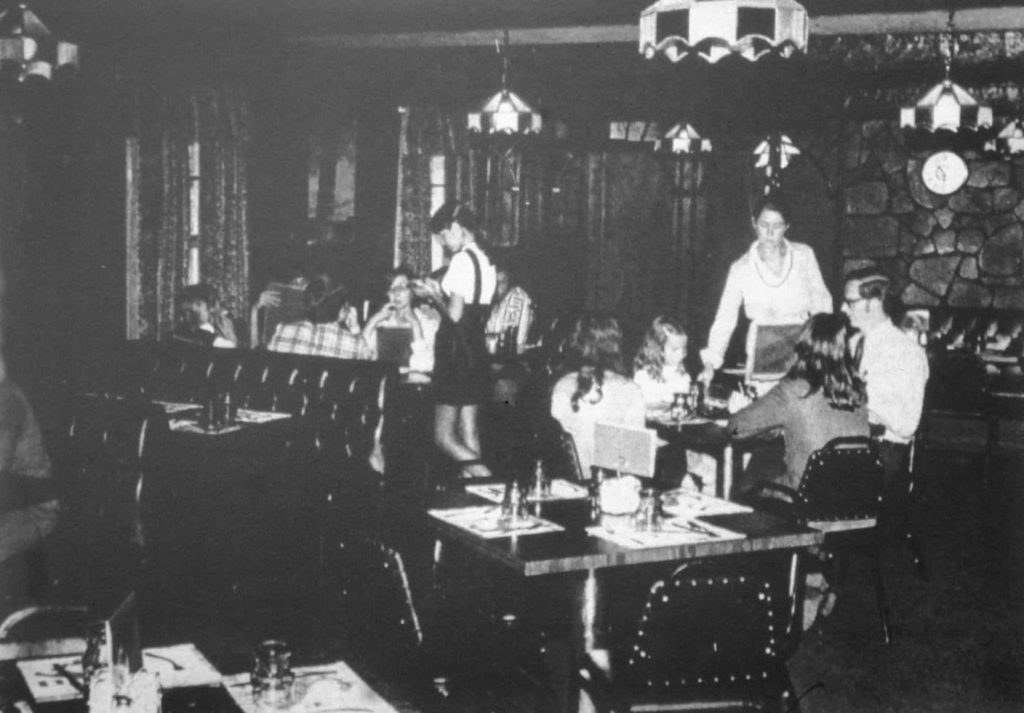 The Somerset Hills has a great history or bars and restaurants that have come and gone. Some last the test of time, and others cave in to the change in attitude, trend, or a demographic shift. We'll go back all the way to the pre-revolutionary war and see what you might know. We're going to make this an interactive post so when we get more information from our readers and our research, we'll add to the article. To test your knowledge, we've even created a "match game quiz" at the end to test your knowledge. Post your score when you've tried it!
Pre-Revolutionary War
Before the war, the Somerset Hills had two areas, Bedminster and Bernards Township. Bedminster was charted in 1740 and Bernards Township followed in 1760. These two township have carved themselves up over the years and now makes up Bedminster, Bernardsville, Bernards Township, Far Hills, and Peapack and Gladstone. Since travel was difficult, while there were only two townships, there were taverns and hotels throughout the region. Some of the most notable establishments were the Bedminster Hotel, The Parker Tavern (Vealtown/Bernardsville), Widow White's Tavern (Basking Ridge), and Bouillons Tavern in Liberty Corner. Only the Parker Tavern and the Bedminster Hotel survive today as a Delicious Heights in Bedminster and a retail space in Bernardsville. Kind of impressive if you think about it.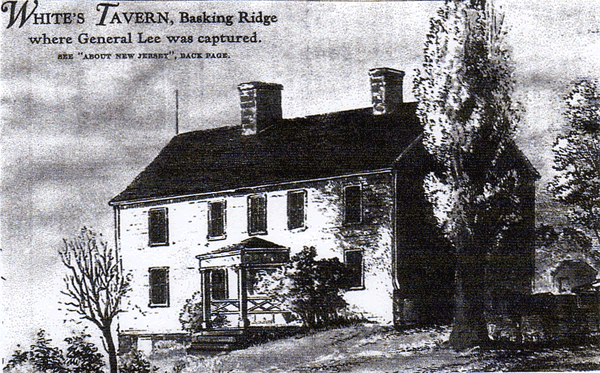 Across the landscape there are a few favorite locations that won't quit when it comes to trying to provide food, rest, and libations to both residents and tourists.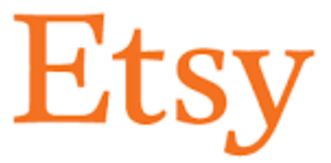 Two great books are available about the Basking Ridge Historic White Oak Tree
See them at the Mr. Local History Gift Shop.
---
Some Favorites
Today, the Somerset Hills towns are filled mostly with upscale experiences with typically higher end prices. Gone are the "shot and beer" and "pool halls" of yesteryear. Where were those places? You talk to some of the older locals and they'll tell you. Places like, Freddy's Tavern , The Thirsty Turtle, the Pluckemin Inn, Michael's, Bill's Coral, Shady Grove Inn, The Townhouse Restaurant, are just a few that have either reinvented themselves or come and gone.
The area is a lot different then it was in the 1960's. A longtime resident of Basking Ridge said " Do you remember when Eddie Murphy, Rosie O'Donnell, Joe Piscopo, Sam Kinison, Robert Wahl, and Bob Nelson all performed at Freddy's?" Thinking to myself I thought, geeze I remember that bar, but really?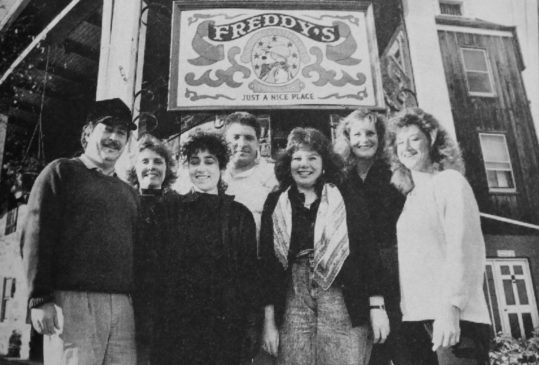 Playing stand-up comedy in Bernardsville, New Jersey? Well it's true. Eddie Murphy did play during the longstanding Sunday Night stand-up comedy series at Freddy's on 1 Mill Street, Bernardsville which was long known as the Old Stone Inn, the establishment became Freddy's from 1978 to 1996, featuring live bands and nationally known comedians. $4 bucks got you in for a night of entertainment, but there were strict rules about heckling since they were packing 200 people that sat 5 feet from the comedians.
Freddy's is now an upscale steakhouse restaurant called Rudolph's on 1 Mill Street in Bernardsville. The historic structure is still around today and dates back to 1849 and has been a tavern throughout its history. Its guests include Gov. Woodrow Wilson, later President of the United States, who dropped by for lunch before speaking at Olcott Square in October 1911. At that same location was the Old Stone Hotel (1849 ), Freddie's (1978) , The Old Stone Tavern (1996), Equus (2007), Cabellos (2015), and now Rudolph's (2016).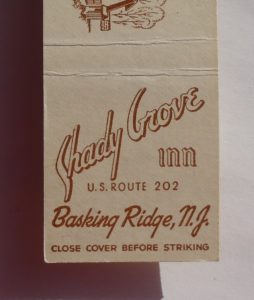 Today you have two great eateries on the corner of South Finley and Henry Street in the Basking Ridge section of Bernards Township. The Washington Hotel Restaurant and the Mockingbird Cafe are the current occupants of their locations but it wasn't always that way.
Hot Corner No.1 – South Finley West
The Washington House Restaurant is a recently upgraded restaurant still sitting with the bones of the original Washington Hotel that was built back in 1871, the year before the railroad came to town. Once a hotel and tavern, the Washington House had four other businesses on the same foundation. Before the Washington House (2015) in 2011 it was Mark Marrazza's The Ridge Tavern. Before that it was Jack Welch and Jeff Beers The Store (1972-2010). The original Washington House Hotel was built in 1871 by Augustus Moore and changed hands a number of times but remained a hotel, a tavern, a speakeasy and more until the Parks bought the property in 1957. The tavern concept remained until it became "The Store" in 1972. Many people remember the famed "glass covered hole in the floor" which changed decorations throughout the year.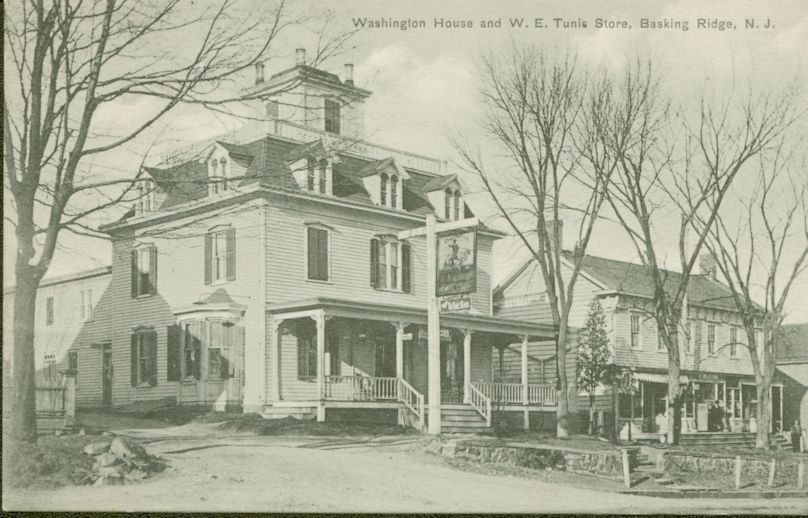 Hot Corner No. 2 – South Finley East
Across the street at 60 South Finley Avenue where we've identified six eateries that have come and gone, showing that this location has been the highest turnover food area in the Somerset Hills. The current establishment is The Mockingbird Cafe, opening in 2011 and owned by Basking Ridge locals Kathy and Tom West who were the previous owners of the Limestone Café in Peapack. For a short stint the location was Duke's Cafe & Grill (2008-2010) and the Wild Goose Bakery (2007).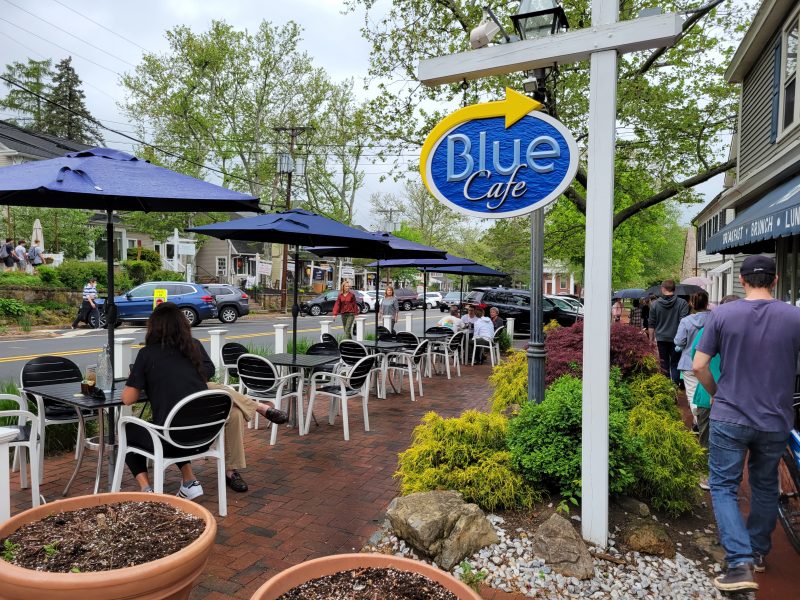 The Lemon Lounge, owned by Andrea Honan was inspired by the love of lemons was the stop which was a coffee house with live entertainment, poets, and musical acts. Before that, it was the Mardi
Gras Restaurant (1996-2000) and before that it was Per Forza (1987-1996). What we've gathered is one of the longest running eateries at 60 South Finley was the Corner Cupboard. Owned by Eleanor Jacenty and Esther Beck. They opened in 1957 originally as a tea room and had a 26 year run. The Corner Cupboard closed April 14, 1984.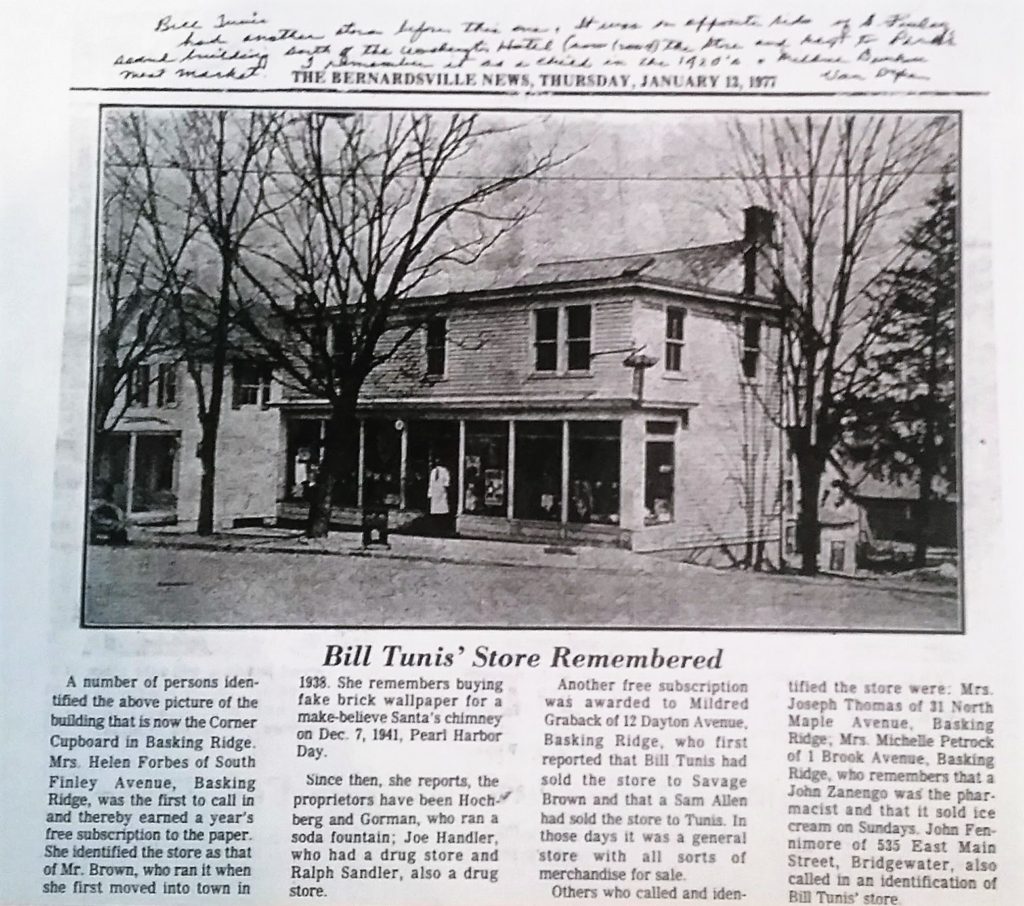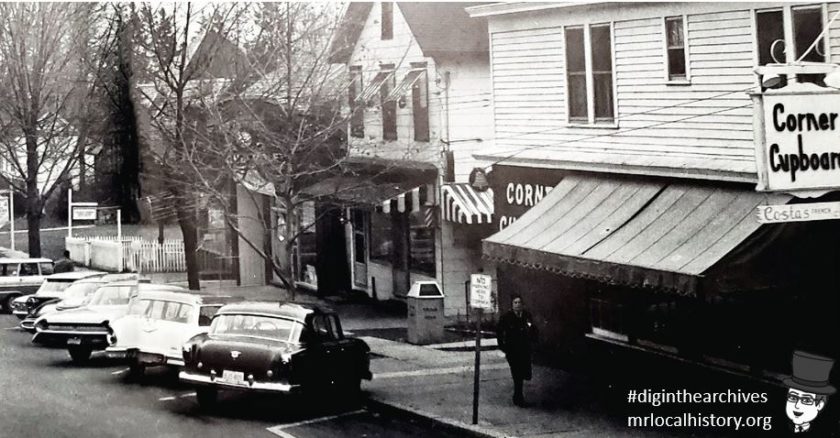 From Schoolhouse to Italian
While 1 Mill Lane in Bernardsville and 60 South Finley Avenue in Basking Ridge turned over seven times, there was a little joint in the West Millington section of Bernards Township that's also had quite the history turning over six times. Originally a school, this spot on 3188 Valley Road has served six owners and a difficult and somewhat tainted past. Currently on its location, since 1998 it's been Cafe Rustica. Before that it was Michael's (1995-1998) , a "shot-and-beer" bar with a troubled reputation that kept many neighbors away. Before that it was the Carriage Inn (1986-1995), "the One and Only" (1979-1986), Bill's (Billy Chew) Corral (1968-1979), and in the beginning it was the Paramount Inn Bar and Grill (1936-1968). But what many don't know is that the building was originally a school. Yes that's true.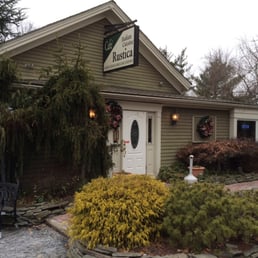 There were more than a few posters on Facebook that shared stories of grabbing beer from Bill's Corral as early as age 14. Jodi noted, "My best friend was on first name basis with the owner of Bill's Corral. We'd be in the car with our fingers crossed she'd get a case. The four of us would never finish it and end up having to toss the rest in the woods somewhere!! Lol – just getting the case was half the fun."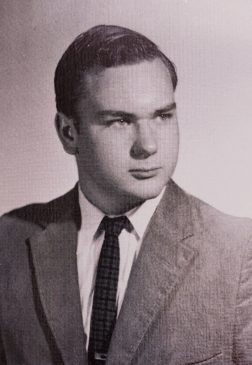 In another post a Facebooker wrote, " He was an interesting guy. Nice family. Chew went to RHS class of 63, I think. Played football, too. Nice guy and a pretty good football player. They were really great about allowing kids skate on their pond. Very welcoming. I forget what year it was, but his dad actually choked to death while out for dinner with his wife and neighbors, for their anniversaries. I think it was sometime in the early 70s, or before. I really can't recall exactly. His mom kept the house and all for a while. They owned all the property behind their house. There was another house which was Billy's and then another house which was rented and had horses and all. I believe the property is now all developed with fairly new housing. "
FB Post – "Valerie was a bartender at Julio's (Warren) for three years, my station was right in front of the band. It's a miracle I can hear. Tips were usually a quarter and I appreciated every one." If you were in the downstairs bar at Julio's while people were dancing upstairs to a band playing ,the fluorescent fixtures in the ceiling would sway. Tuesday nights was country/western and they had extra bouncers on. Big bouncers. Those were the days.
Peapack/Gladstone
Peapack and Gladstone have also had their local restaurants turnover many times. There was the Limestone Cafe on 89 Main Street which closed in 2010 as the West's moved on to create the Mockingbird Cafe in Basking Ridge. Before it was La Maison Des Poelles, a french fare, and before that it was 89 Main.
Then there's the Gladstone Tavern, which looks like it's been there forever, but before was Chatfields (1989-2009), then before that the Brass Penny. The location was originally a 1847 farmhouse.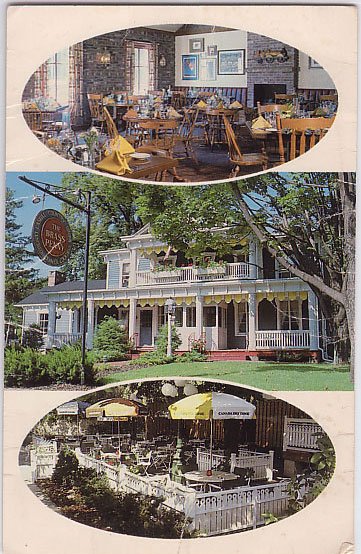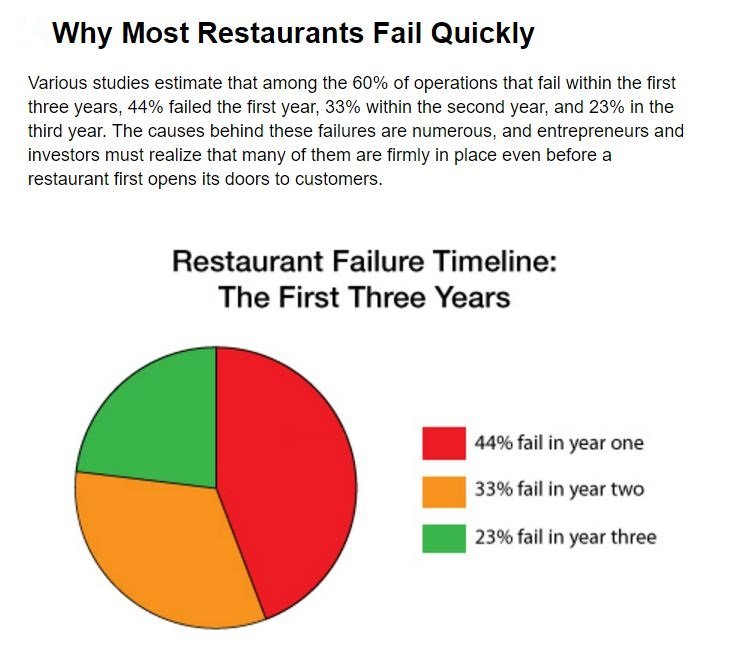 Another hot spot in Bernardsville is the right across the street from the Bernardsville train station. If you go look there today you'll find a great BYO Mediterranean fare called Bistro Seven Three (Bistro 73 – 2010) owned by Afrim Berisha. Berisha is partner in The Vine just up the road. This is Berisha's second time around at the same location when it was Grill 73 (2002-2009). For one year it was Mia Sorello, an Italian try that moved up from Somerville and only lasted a year before Berisha bought it back. Before Grill 73 it also was Florio's and before that it was the famed Colonial Tavern.
There are only a few establishments that have stood the test of time and remain doing what they started out to do. There's the Bernards Inn (1907) in Bernardsville, The Grain House (building goes back to 1758) at the Old Mill Inn in Basking Ridge and The Pluckemin Inn in Bedminster, a historic name that goes back to Jacob Eoff back in the 1750's. In the 1980's it used to be a total dive and was rebuilt and reintroduced in 2005 and serves as a higher end restaurant and bar. And finally, there's Delicious Heights in Bedminster which goes all the way back to owners like Charles Pfizer and the historic Mellick family. We chose what is best known as Willie's Tavern as the No.1 Historic Business in the Somerset Hills. At the turn of the century was also know as the Bedminster Hotel. Rumor has it Willie Howard's horse is buried in the back parking lot. (Read that story)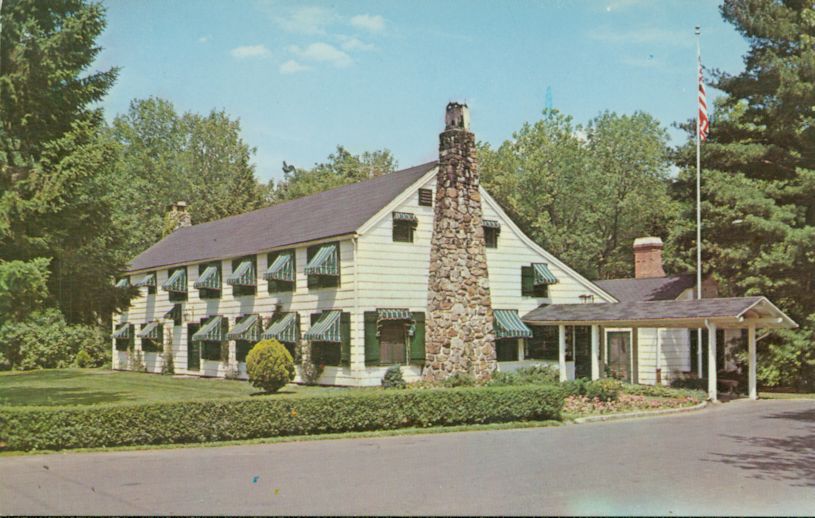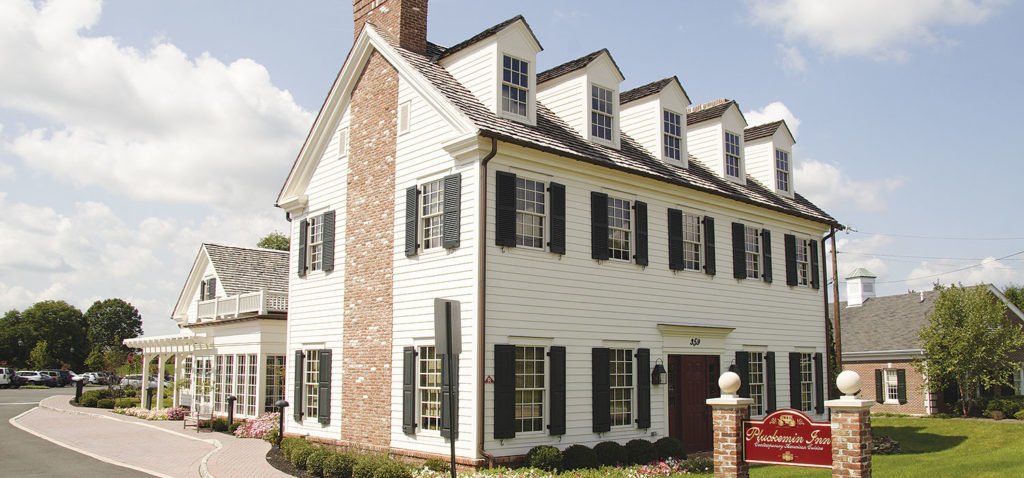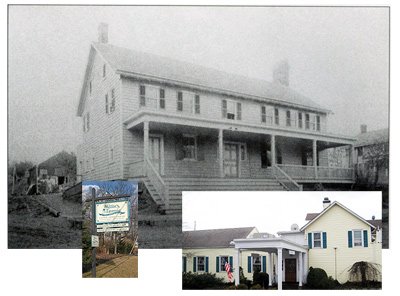 There's a lot of local history in these four places. All four were along the historic carriage route going back as far as there were horse drawn carriages traveling between Somerville and Morristown. While the owners have changed over time, you feel a whole bunch of history when you walk in the doors. So a big congratulations to their longevity.
Due to a changing clientele and a higher cost of living, gone in the Somerset Hills are the "shot and beer" type joints that a lot of young drinkers used to fashion back in the 1970's and 80's. We think the only place that still exists that slightly resembles a nice old place is the Top of the Hill, a historic place on 202 in Bedminster. TOTH still has a cigarette machine where you can buy cigs for about $9. Top of the Hill also has live music as well on the weekends. Some of the classics that history remembers are the original The Station (Bernardsville) known for it's burgers and shots, the Pluckemin Inn (Bedminster), and Michael's (W. Millington), which were all once legendary area shot-n-beer establishments.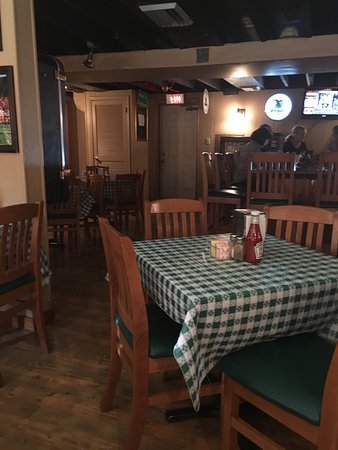 We got a number of notes not to forget Albert & Josie Pistilli's restaurant. The Italian Restaurant on Morristown Road in Bernardsville, a local landmark that closed in 1998 after the property was bought by a local bank. Founded in 1949, just weeks after the property purchase in 1998, it was gone. Then Mayor Hugh Fenwick said "We cut our teeth on root beer and pizza there. It was an institution. It wasn't just a restaurant." In 1954 after the Radio Tavern in Bernardsville closed, DeFilippis sold the liquor license to Pistilli's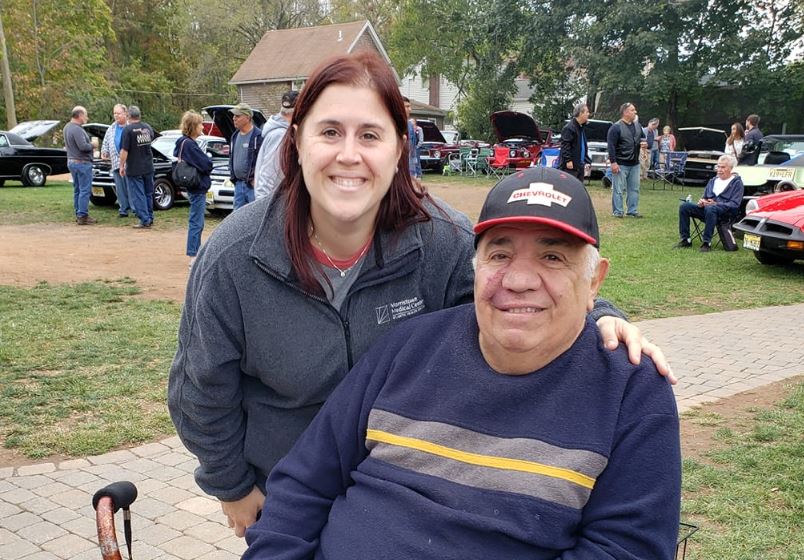 And we have an update. In 2015, while the original Pistilli's of Albert & Josie Pistilli is gone, Ahmed Zeiden opened The Grill in a new building right next door to the Bank of the Somerset Hills. Back then it was all owned by the Pistilli's. In 2018, we lost The Grill, and in 2019 the once great Pistilli's has become the B'ville Pizza and Grill. It's gone full circle. Best of luck.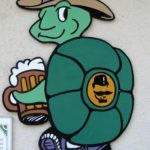 Other Bars of Interest
Bernardsville – Radio Tavern – 64 Bernards Avenue – While one half sold radios and televisions, the other half opened in 1943 as the Radio Tavern. It became a neighborhood bar where older men would have a beer, play cards or go to the back yard and play bocce in the area known as "Little Italy" section of Bernardsville. So in a seven-house stretch on Bernards Avenue in the early1940s, there was a grocery store, a barber shop, a television and radio store, a tavern, a butcher shop and a launderette.