Remembering classic movie theaters that not only showed first rate films, but anchored our towns and kept us full of memories. Three of the last remaining old-time, downtown movie theaters in New Jersey, each with over a century of service, the Mr. Local HIstory Project 501c non-profit honors the Cranford Theater, the Rialto Theater in Westfield, and the Bernardsville Cinema with three new wooden miniature keepsakes coming to the New Jersey Historic Village Collection this Spring 2021.
The Mr. Local History Project celebrates three iconic New Jersey movie theaters; the Rialto Theater in Westfield, the Cranford Theater in Cranford, and the Bernardsville Cinema in Bernardsville as they join the New Jersey Historic miniature village wooden keepsake collection.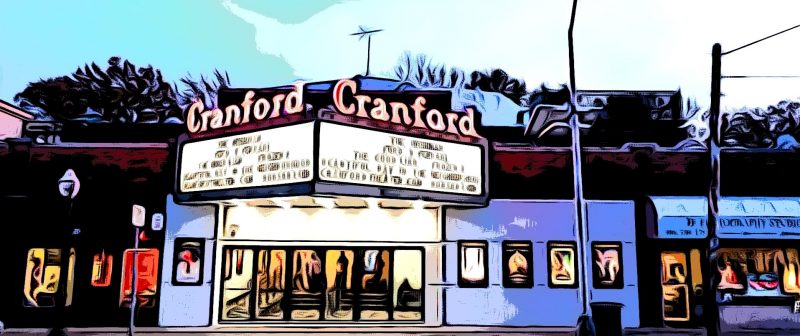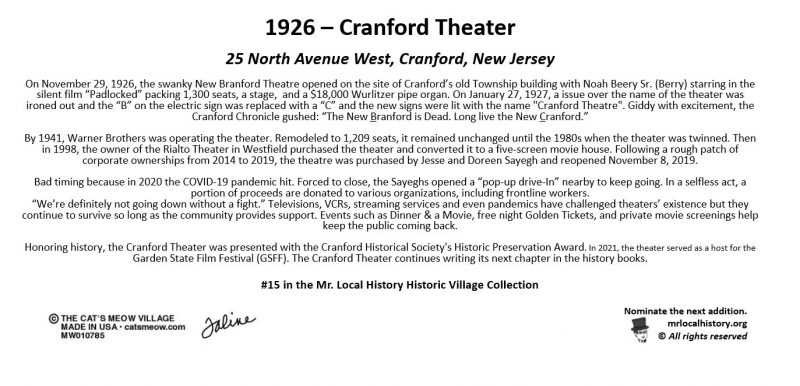 Artist renderings for the three collectibles should be available in late March with the inaugural collectible run will be ready to ship in May 2021. Reserve your slice of local history by ordering yours today.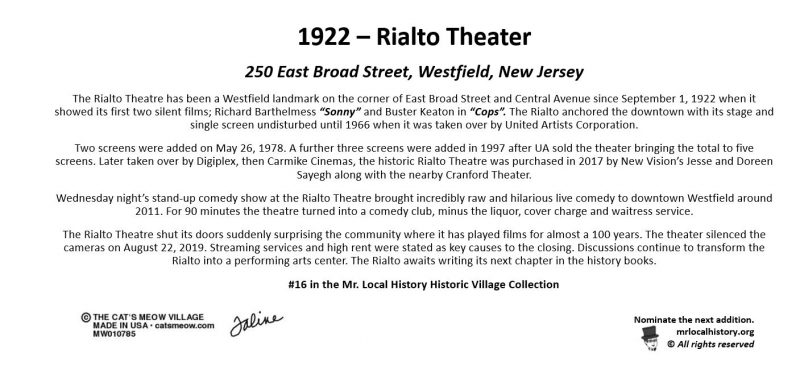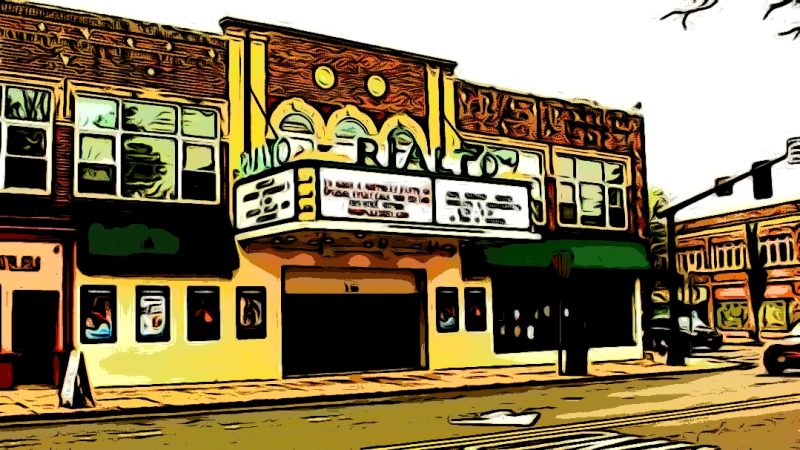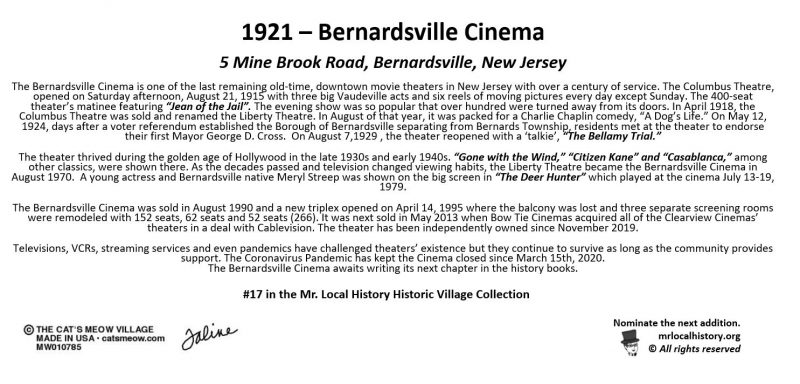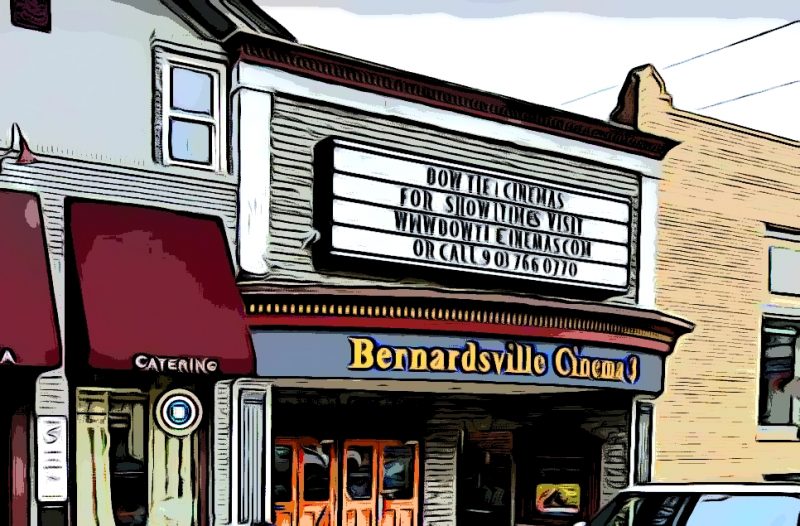 Order your Limited Edition Historic Keepsake Today
Each piece is part of a one time creation run and typically sell out.
The New Jersey Historic Village keepsake collection is a wood painted collectible series honoring historic iconic buildings, properties, and events that are part of the historic fabric of New Jersey's history. Each keepsake was selected based on community feedback and a voting process. Brooks Betz stated, "we're really excited to see how the public reacts to the next additions to this historic series." The Mr. Local History Project plans to introduce a number of new keepsakes help contribute our local memories to the series. Simply sign up to receive updates when the new pieces will become available.