The ancestors of the creator of the Italian Hot Dog continue to serve up Italian hot dogs every day. Over the years, Mike Loikith says that about twenty locations came and went as his great-grandfather and grandfather passed away, but his cousins Jimmy and Tommy still run a West Orange location. To honor 90 years of continuous service, the West Orange location is now going to be part of the New Jersey Historic Wooden Collection as the 25th addition.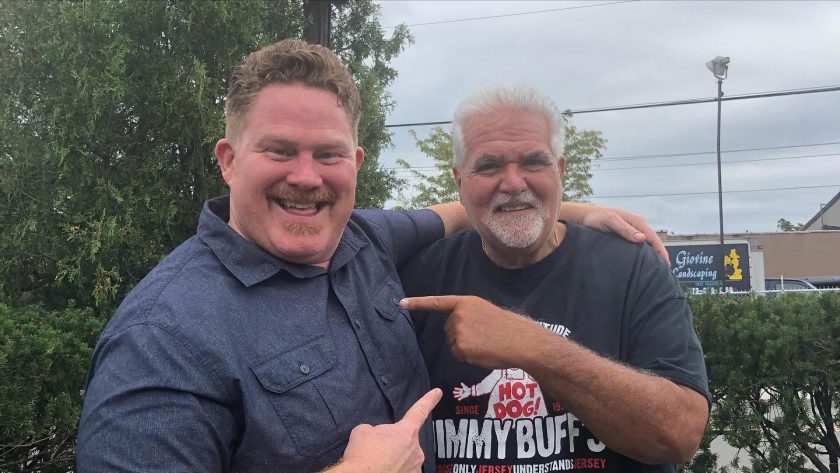 Get your Limited Edition Jimmy Buff's Keepsake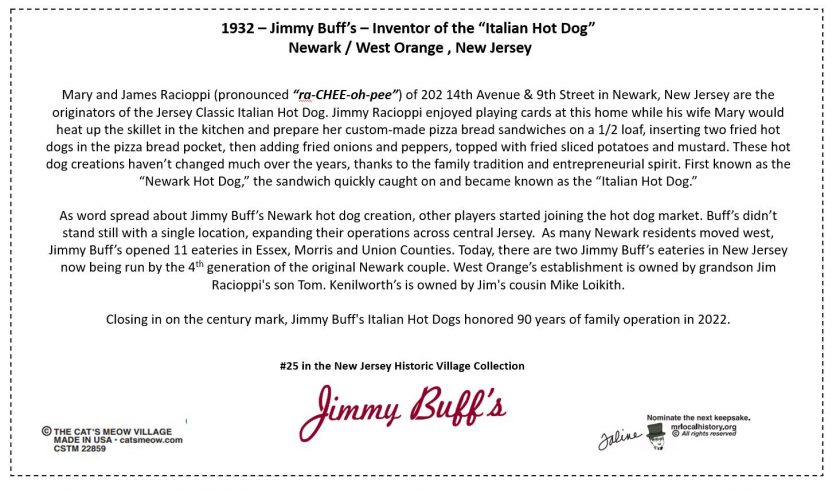 About the New Jersey Historic Miniature Village Keepsake Collection
he New Jersey Historic Village keepsake collection is a wood painted collectible series honoring historic iconic buildings, properties, and events that are part of the historic fabric of New Jersey's history. Each keepsake was selected based on community feedback and a voting process. "We're really excited to see how the public reacts to the next additions to this historic series." The Mr. Local History Project plans to introduce a number of new keepsakes help contribute our local memories to the series. Simply sign up to receive updates when the new pieces will become available.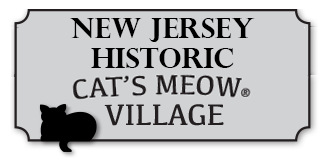 Related MLH Stories