Who would have ever imagined that between our Spring and Summer issues that the world would change. The historic Covid-19 virus has crippled communities and businesses. Read how the Mr. Local History Project team is working to document the event as well as to continue to research and share local history to distract everyone from what has certainly been a stressful time. We hope our latest issue brings just a bit of joy to everyone's stressful time.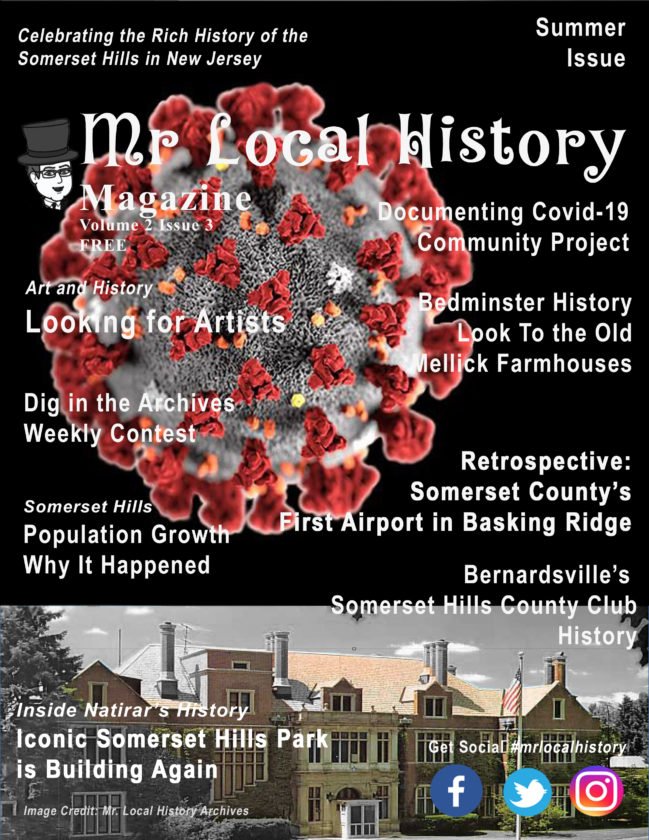 This Issue's Cover
Two great images: Our first showcases the Corona Virus that has changed history in communities around the world. As people sheltered in place and did their best, the Mr. Local History Project wants to gather historic images from the public.
The second image of the iconic Natirar Estate in Peapack, New Jersey. Learn about this property and how it's changing right before our eyes.