July is national ice cream month, so it's time for Mr. Local History's look back at the history, the good fun (and some "good humor").
NOTE: As with all Mr. Local History retrospectives, we often update the post when we learn stories and are sent photos from our community. We will continue to grow this piece as information becomes available.

Mr. Local History Project
The first official account of ice cream in the New World comes from a letter written in 1744 by a guest of Maryland's Governor William Bladen. The first advertisement for ice cream in this country appeared in the New York Gazette on May 12, 1777, when confectioner Philip Lenzi announced that ice cream was available "almost every day." Records–kept by a Chatham Street New York merchant–show that President George Washington spent approximately $200 for ice cream during the summer of 1790. So the history of ice cream goes all the way back to our founding fathers.
Ice cream is universal. It's refreshingly cold with flavors galore in an industry that's always looking for new ways to get the treat into your mouth. From creameries to ice cream trucks, the Mr. Local History project looks at the local business of ice cream over the years.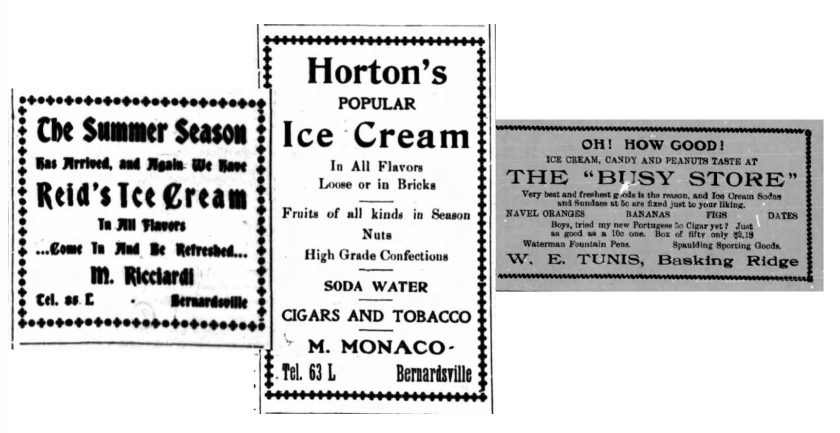 The Somerset Hills was a strong player in the production of ice cream ingredients, mostly dairy cream from area creameries. While outlets like Reids, Hortons and the W. E. Tunis Store created the first soda fountains in the Somerset Hills, nothing could have been better than a trip with mom and dad for a visit on a hot day.
But the process to make ice cream was difficult to keep bacteria-free. Ingredients needed to be local. Fresh cream was essential along with a sterile manufacturing process. These processes changed rapidly in the 1920s and were soon ready for regionalization for those who had a vision. In the late 1920s, two brothers from Bernardsville took a dream and began driving towards a reality.
1931: Bernardsville Gets in the Manufacturing Game

In July 1931, the Bernards Creamery Ice Cream manufacturing plant began operations on 13 Mill Lane (Street) in Bernardsville to make ice cream and sherbets, thanks to the brothers Arthur and James Looby. The ice cream was a natural extension to their already busy milk and dairy business.
Remember that back in the 1930s, freezers were still a bit of a novelty. So who remembers "dry ice"? In response to printed invitations mailed about the opening, over 2,000 samples in Dixie Cups awaited those who visited the creamery across the street from Rudolph's Steakhouse.

Ice Cream in the 1960s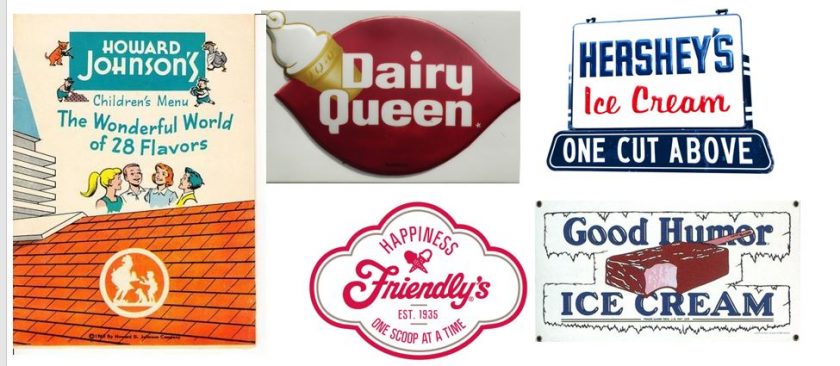 Fast forward to the 1960s and ice cream went mainstream in the Somerset Hills. All the towns except Gladstone had an outlet to get ice cream. Bernardsville led the way with most of the ice cream stores including Dairy Queen, Jerolomans, Buxtons, and Friendly's. Basking Ridge had the Minute Man and the Corner Cupboard. And Far Hills had the Far Hills Pharmacy.
"Ah, The Dairy Queen – cruisin' on Friday nights!!!!!!!!!!!!!!!!!!!!!"

Susan Hurley Carter-Withrow – Basking Ridge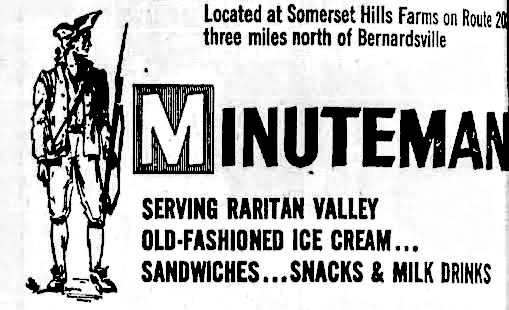 "Back in the day the Minute Man had the best and biggest ice cream sundaes!"

Karen Jones Potts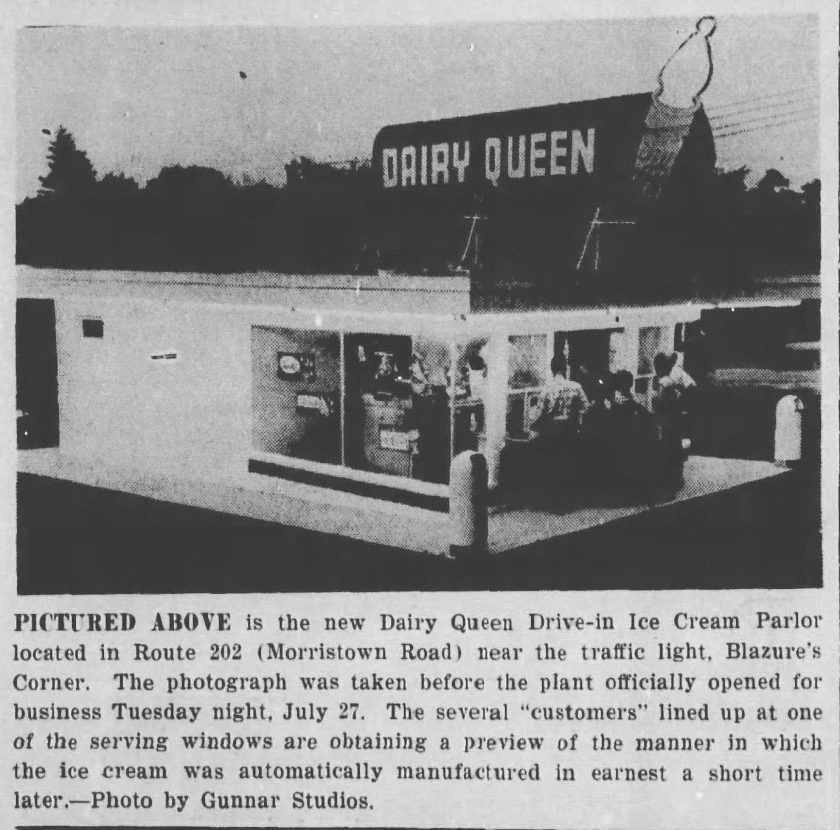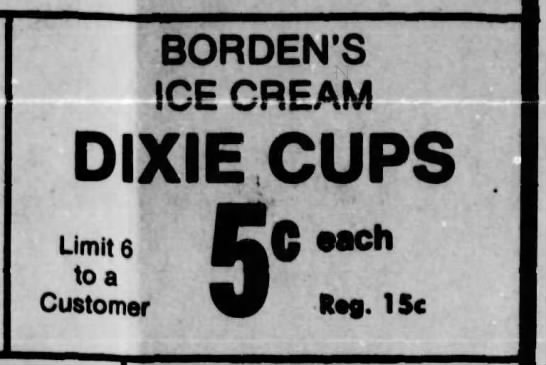 "The RHS cross country team would hit the B'ville DQ instead of doing our workouts when we felt like we were being 'overworked.' I think we were busted only once or twice by Coach Larry Smith! LOL."

John Babyak – Basking Ridge
In Basking Ridge, the Corner Cupboard was big in Basking Ridge offering Costa's Brand Ice Cream.
Today: There's a Resurrection of the Ice Cream Truck
Everyone remembers the ice cream trucks. The music, the bells, the rush to chase it down the street with a few bills you just got from your mom before you started your mad dash up the street. You hoped that some other kid was more prepared and came out screaming to stop the truck just so you could catch up. Ah, the days.
Fast forward to 2020: neighborhoods and house parties have restored offerings and new trucks rolling down your neighborhood streets. The ice cream truck goes full circle and kids again are running down the street chasing the new ice cream goodness.
Basking Ridge's Joe Morazzo's Vintage Ice Cream Truck Collection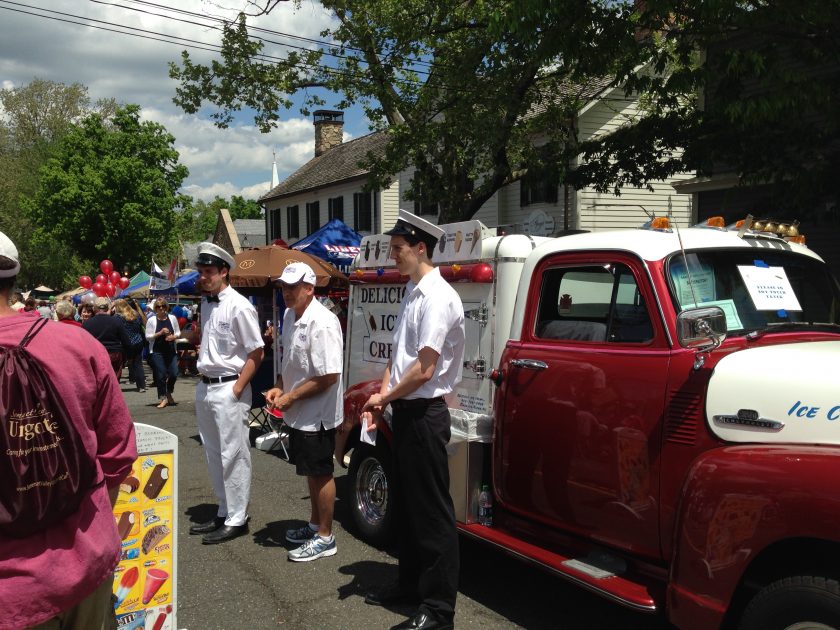 Joe Marazzo of Basking Ridge owns and operates Delicious Ice Cream, a company established in 1955 by his father, Al, who sold ice cream seven days a week from April to October to supplement his income as a pipe-boom and heavy-truck operator with the City of New York's Water Department. He was the ice cream man in Marazzo's Staten Island neighborhood and drove a 1950 Chevy ice cream truck outfitted with a refrigeration unit.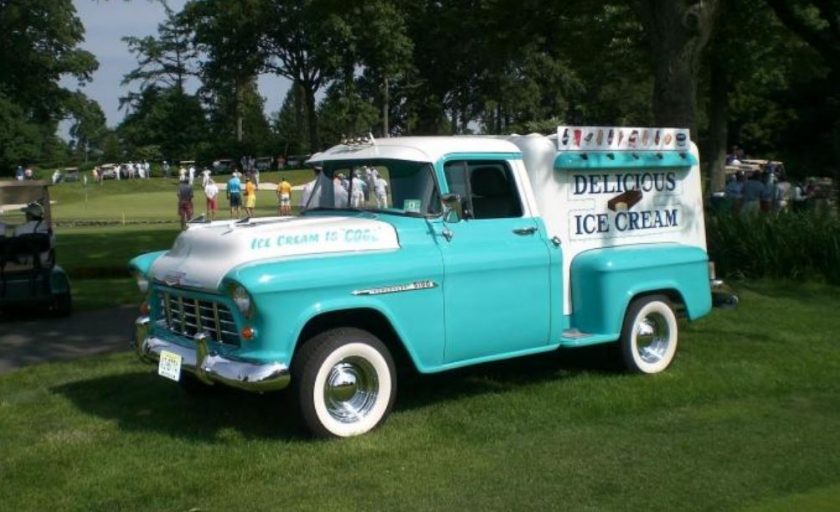 And Yet Another Basking Ridge Resident To Launch the "I Scream, You Scream" Truck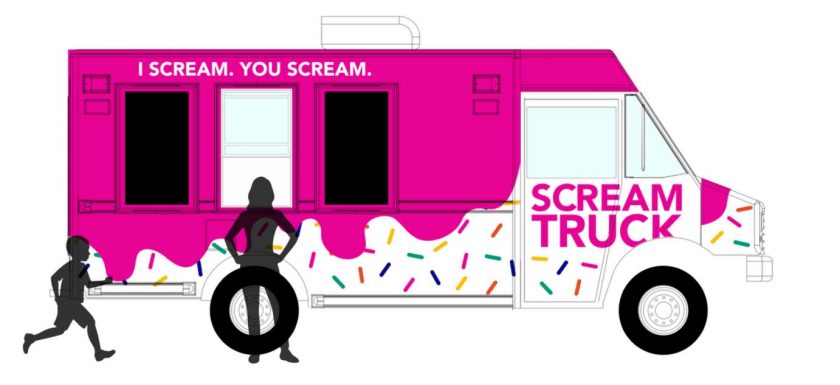 LOVE LOCAL Ice Cream
Even in a COVID 19 world, ice cream is local and we need to support them.
In addition to truck service from Basking Ridge's Joe Marazzo and Priscilla's Pantry, you can visit these great local ice cream eateries:
Ava's Homemade Ice Cream – Basking Ridge
Frozen Falls – Basking Ridge
Penguin Ice Cream – Bernardsville
Dairy Queen – Bernardsville
Baskin Robbins – Bernardsville
Priscilla's Pantry – Basking Ridge
Cold Stone Creamery – Bedminster
Baskin Robbins – Bedminster
Gabriel's Fountain – Martinsville
Rita's Ice Cream – Bridgewater
Rita's Ice Cream – Berkeley Heights
Polar Cub Ice Cream Stand – Whitehouse Station (Personal Favorite 🙂 )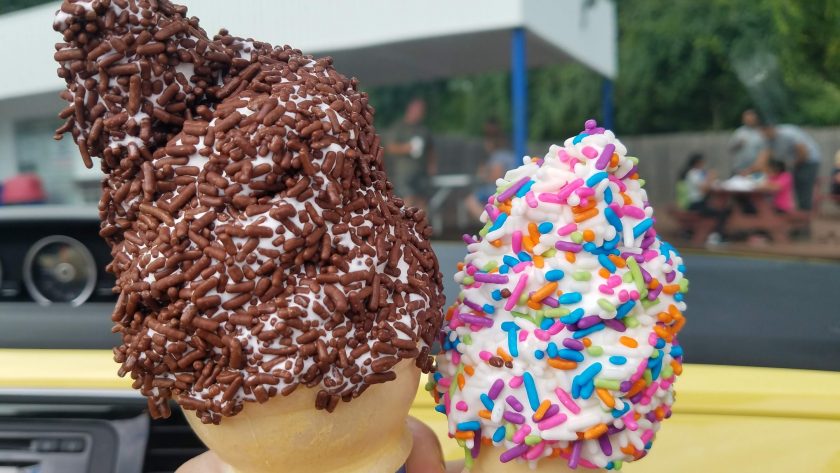 Post a comment! Where was your favorite Ice Cream hangout when you were growing up in the Somerset Hills?
Post a quick comment below and share with our readers.
LAST CALL: Ice Cream Tidbits
July Is National Ice Cream Month. Did You Know…
The first ice cream parlor in America opened its doors in New York in 1776.
The ice cream sundae was conceived in the 1880s.
Vanilla ice cream reigns supreme.
The U.S. is second, after New Zealand, in ice cream consumption.
California produces the most ice cream in America.
Classic Ice Cream Videos