Make a Tax Deductible Donation – Get a Frameable Map
Finding New Ways to Share Local History.
We call it "Maps for a Cause" supporting Our Ridge and Bernards High Scholarship Funds
The Mr. Local History Project continues its mission to get history in the hands, and on the walls, of our local residents. So we have an offer for everyone. You send us a tax deductible donation, and we'll send you a custom created historic rendering of an iconic 1873 map.
---
---
While we had hoped to do this in person at events, COVID-19 changed that, but we haven't given up. We rely on donations to support our annual high school scholarship program so we thought why not offer a great gift for those who support our scholarship program with a tax deductible donation.
Here's Where Your Donations Make a Difference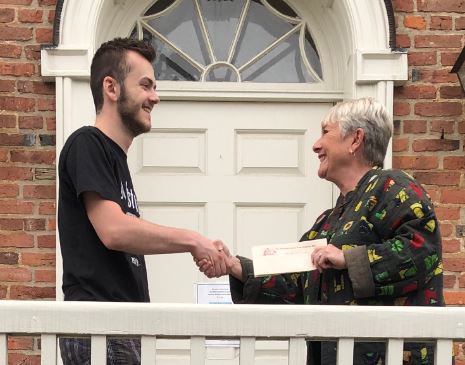 Please just remember that postage and packaging will cost us about $5 so please keep that in mind when making your donation.
Perfect for Framing
The 11″ x 14″ map is perfect for framing and come on a slightly heavy sepia tone paper and will be sent in a tube. In your donation, just put which map you'd like. And thank you all again for support the Mr. Local History Project. Here's the one I made: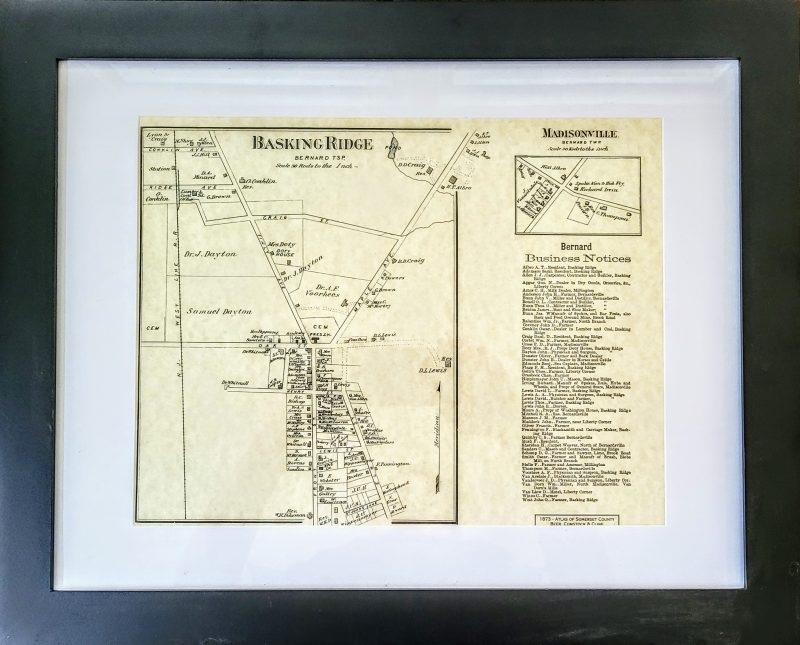 Special Thanks
A special thanks goes out to Rich Steinberg, owner of Bernardsville Print Center, for supporting our effort. If you ever need printing, please visit Rich and his great group of workers.
Click any map to see a larger image.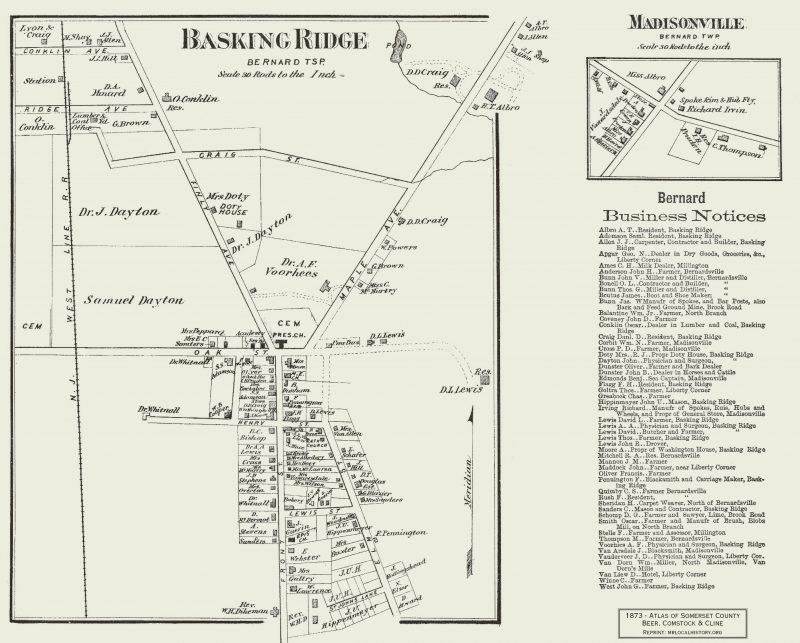 ---
---
Where it says "Add a note", simply state which map you'd like as a gift for your donation. We'll take care of the rest.
Map Gift Choices
Basking Ridge c.1873 Source: Beer, Comstock & Cline
Bernardsville c.1873 (then part of Bernards Twp.) Source: Beer, Comstock & Cline
Far Hills c. 1873 (1921) (then part of Bernards Twp.) Source: Beer, Comstock & Cline
Liberty Corner c.1873 (then part of Bernards Twp.) Source: Beer, Comstock & Cline
Bernards Township c.1873 Source: Beer, Comstock & Cline