COMMUNITY PROJECT – 2020 just keeps on giving. Our team was looking to create a great community tree for the 2020 Festival of Trees over at the Environmental Community Center in Basking Ridge – CANCELLED DUE TO COVID! We have an idea, but need your support.
We would have used our artificial tree but it only is for indoor use. This has to go outdoors. So we promise to purchase one right across the street at Bishop Janes. We have chosen local business Gerald York Opticians to host the Community Wish Tree, with a eyeglass theme.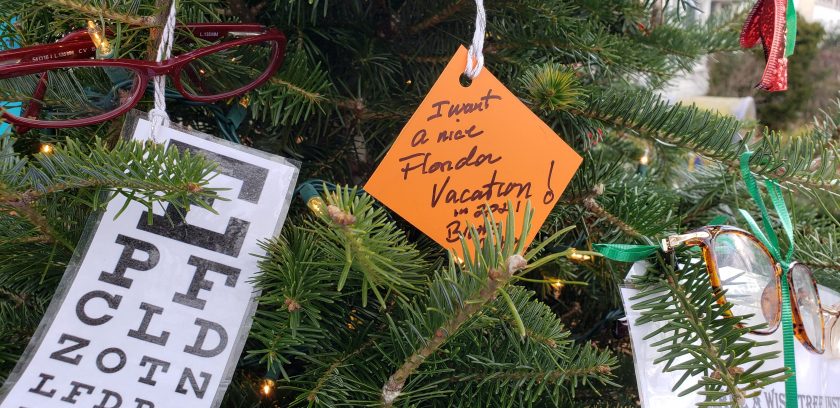 This year's "Vision Tree" in the front yard of Gerald York Opticians on Finley Avenue will be decorated with used eyeglasses, Snellen eye charts, and visitors' Visions for the new year.Residents can stop by, donate a pair of used glasses to to the tree, and write a 2021 vision/wish to hang on the tree for all to read. Don't worry if you don't have glasses, Gerald York does!!!!! At this time, neither the Lions Club nor New Eyes for the Needy are collecting eyeglasses, but Mr. Local History will save any donated glasses until such time that we can donate safely.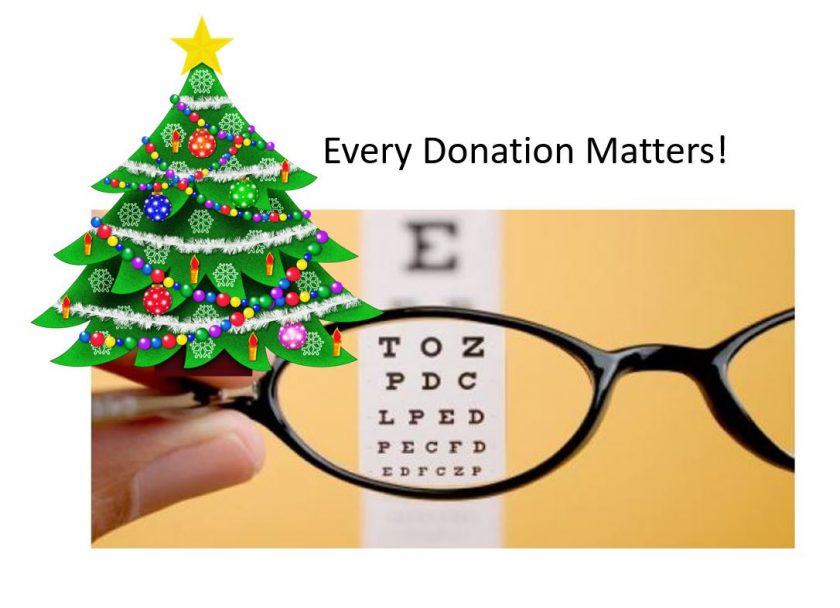 The tree will be up for the entire season starting Saturday, November 28 when we plan to dress up in Santa suits, decorate the tree, then help the Basking Ridge Fire Department light the town tree (just across from Gerald Yorks Optometry)
iT'S ALL PART OF THE BASKING RIDGE BUSINESS ALLIANCE (BRBAnj.org) Virtual Tree Lighting Event, taking place all day on Small Business Saturday.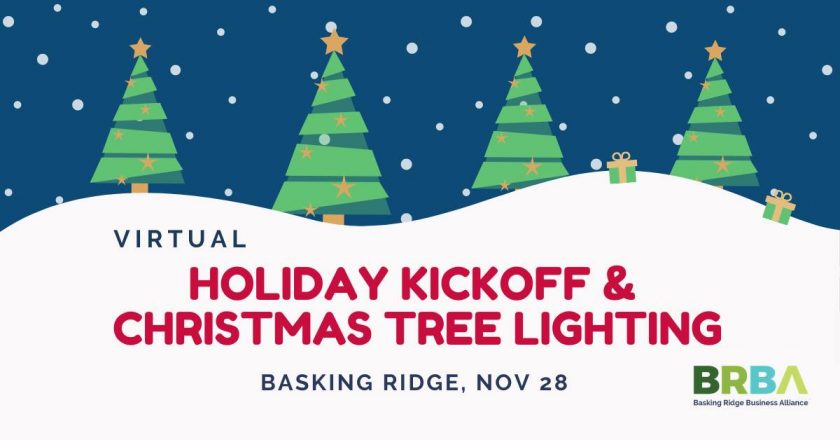 We invite you to stop by with a pair of glasses to add to the tree, take a photo, add a wish and grab a free Mr. Local HIstory holiday card for the family.
Again, we appreciate your support. If you can't be there with us, please consider a donation so we can run the project.