Many people have written over the years looking for places to hold a wedding on a historic property in the Somerset Hills. The area includes Bedminster, Bernards Township, Bernardsville, Far Hills, Peapack & Gladstone. So we've been given our mission and started our research. If you know of a historic property that offers the availability to rent out their venue, we'd love to hear from you.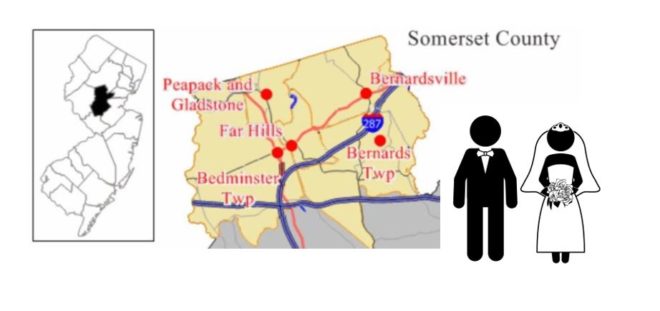 Historic Wedding Venues
The Old Mill Inn – Bernards Township (Basking Ridge), New Jersey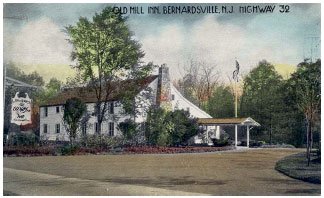 Old Mill Inn is big – but ask about the Grain House (great history)
Mr. Local History congratulates the historic Grain House as it celebrates its 250th construction anniversary. In 1768, when the First Methodist Church in North American colonies was initiated at Wesley Chapel in NYC and the first edition of the Encyclopedia Britannica was being published in Scotland, Samuel Lewis, a miller from Franklin Corners in Bernards Township, built a water-powered grist mill and a barn on the Passaic River on land originally acquired from William Penn. His grandson, Richard Southard, bought the property in 1777 and soon found that the convenient location along a major thoroughfare between New York and Philadelphia, so practical for commerce, placed him smack in the middle of the Revolutionary War. His small wooden mill supplied desperately needed flour, meal, and feed to the Continental Army encampment at Jockey Hollow, Morristown, during the bitter winter of 1779-80.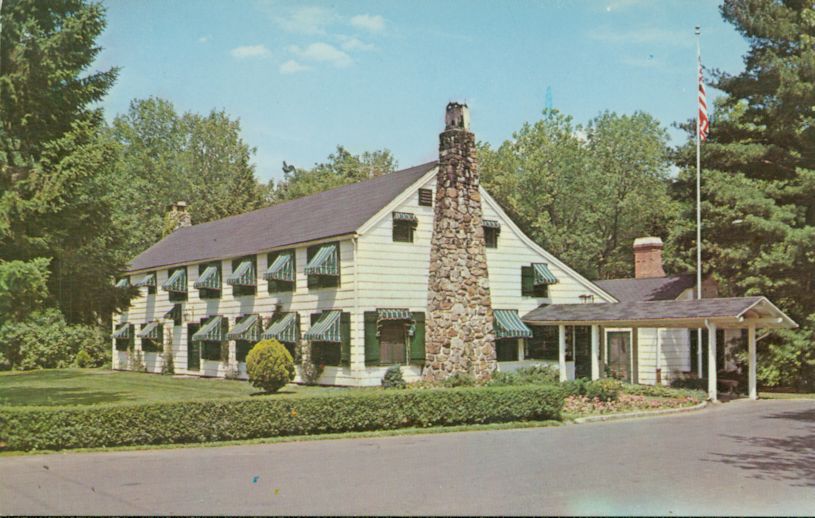 Click Here for Additional Information
---
KMS Farmstead Barn – Basking Ridge, New Jersey
Just the barn – not the house.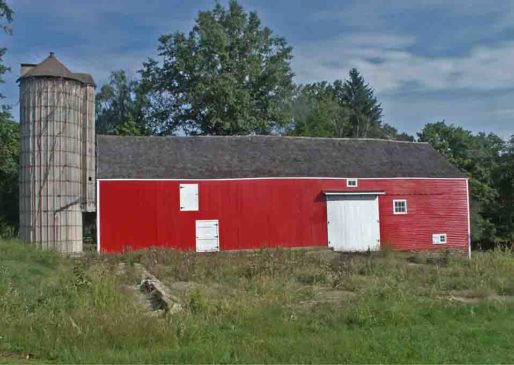 Named for three of its most prominent residents, the Kennedy Martin Stelle (KMS) Farmstead is a 4-acre history site located in Bernards Township, Basking Ridge, NJ. Listed on both the New Jersey and National Registers of Historic Places, the Farmstead preserves the history of agricultural life in rural central New Jersey from the times of the area's first farmers to the present day through its buildings, lectures, exhibits and educational programs The KMS Farmstead has received New Jersey's highest honors for preservation and adaptive re-use in 2011 with the New Jersey Preservation Award and received Somerset County's Historic Preservation Award in 2014.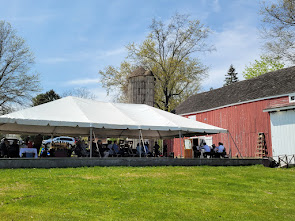 Click Here for Additional Information
---
Natirar Estate – Peapack, New Jersey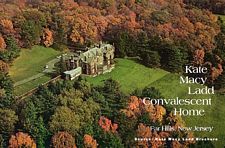 Totally restored former estate of Walter & Kate Macy Ladd, once owned by the The King of Morocco, Hassan II.
In 1905, using her vast family fortune, Kate Macy Ladd and her husband Walter Ladd followed this trend and acquired roughly 1,000 acres in the rolling hills of Somerset County, near the last train stop out of Manhattan. They commissioned architects Guy Lowell and Henry Janeway Hardenbergh to design their 33,000 square-foot brick Tudor mansion on their estate; which they named Natirar, an anagram for Raritan. Green lawns slope gracefully from the mansion down to the very banks of the winding Raritan which traverses the estate for more then a mile in its course. The architectural features of this Manor House are as timeless as its hilltop location. The exquisite brickwork, intricate limestone trim, and slate roof highlight the exterior features while molded plaster ceilings; wood-linen fold panels and teak floors adorn many rooms in the interior. Many of these features carried through to other structures once present on the estate such as cottages, carriage houses and gatehouses.
Click Here for Additional Information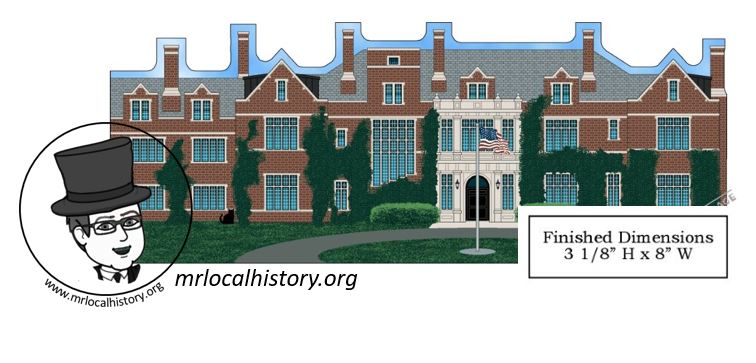 ---
Essex Hunt Club – Peapack, New Jersey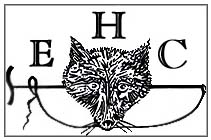 A historic property that's still an active hunt club, but it's an even bigger ice hockey venue. You will need to be sponsored by a member!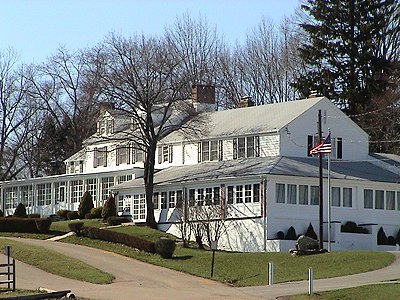 Click Here for Additional Information
---
Trump National Golf Club – Bedminster, New Jersey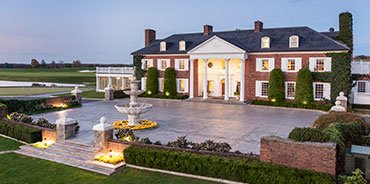 While there has been a particular guest staying here at the #summerwhitehouse, it's still a great and historic property in the Somerset Hills. The Trump National Golf Club in Bedminster, New Jersey now known as President Trump's Summer White House occupies 535 acres of rambling countryside in central New Jersey, 45 minutes away from New York City. Most of the property was once the private estate of John DeLorean, the auto industry playboy whose stainless-steel car is remembered best in its role as a time machine in Back to the Future. Trump purchased the property in 2002 for about $35 million, and it opened as a golf club in 2004. The home, once known as Lamington House has a new name, the Summer White House.
Click Here for Additional Information.
---
United States Equestrian Team Headquarters – Hamilton Farm – Gladstone, New Jersey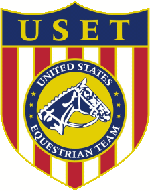 In 1911, Wall Street financier James Cox Brady purchased 180 acres in New Jersey for $100 per acre only 50 miles outside of New York City. It was said that Brady initially spent $1 million on developing the property. He named the farm after his wife, Elizabeth Jane Hamilton Brady. Little did Brady know that Hamilton Farm would stand for more than one hundred years and would be a symbol of equestrian sport in the United States. It remains today as a landmark and will hopefully continue this presence for years to come. Construction started in 1911 and the barns were ultimately completed in 1913, with the main stable (headquarters of the USET Foundation of today) built in 1916. Brady continued to add on to his estate, and it eventually reached 5000 acres and spanned three counties. The stable grew in the 1920's, and every animal was an outstanding specimen of its breed. Dairy and beef cattle, sheep, pigs, chickens, ducks, and geese were raised at Hamilton Farms, but Brady was especially interested in horses. The famous stable is made of brick and concrete and is reinforced with steel. The ornate interior includes carriage rooms, tile walls, terrazzo floors and brass fittings. There are fifty-four stalls, and the barn originally had forty other rooms: tack rooms, offices and living quarters.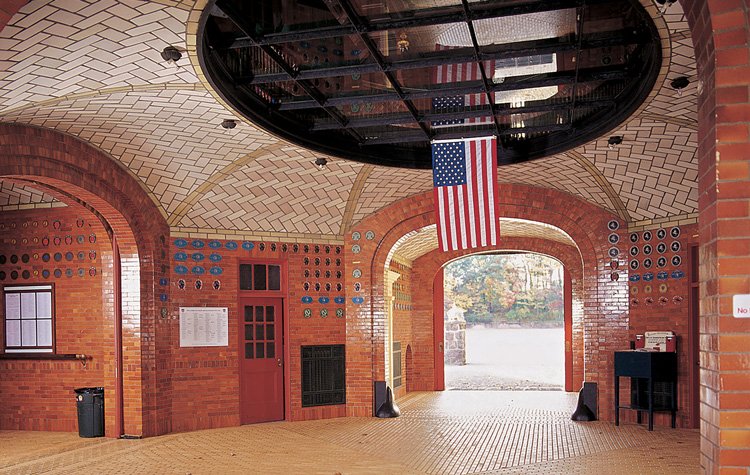 Rotunda – the arched central entrance leads to an octagonal space with fired brick walls and floors, decorated with plaques from international competitions. A very high glass ceiling surrounded by glazed tile gives the feeling of airiness within an enclosed space. The rear door leads to the competition arena and a side corridor leads to the stall area. A door off the Rotunda leads to the second floor Trophy Room.
Trophy Room – features hand-carved walnut panels and trophy cases depicting the history of the United States Equestrian Team. In the center of the room is a glass floor which allows guests to observe the Rotunda below. Rich green carpeting covers the floor and overhead is a painted glass skylight. Two small kitchens are located just outside the Trophy Room for easy access by caterers. Spectacular French windows at either end overlook the golf course and competition arena respectively.
Library – the Whitney Stone Library is a very large second floor room with long tables, comfortable chairs and a large projection screen. It is suitable for meetings, seminars, presentations and the like.
Barn Area – the barn contains 54 box stalls on two levels. The ground-level section, adjacent to the Rotunda, features 12 varnished hardwood stalls with brass finials and cork brick floors.
Competition Arena – a sand-based arena suitable for horse sports. Outside the ring a macadam pad along one side would support a long, rectangular tent and the arena itself can be tented. There is also tenting capability between the arena and the stable building itself.
Pine Meadow – a very large grass and treed area featuring multiple competition rings, groves for vendors and ample parking across the road. Frequently used for driving competitions (horses) and off-road events (automobiles).
North Field – a very large grassy field with two warm-up rings for horse shows, tented stable capabilities and ample parking.
Click Here for Additional Information.
---
Astor Estate – Basking Ridge, New Jersey
You can coordinate with the Town Hall administrator at this historic property to get married there, but you cannot hold a reception here.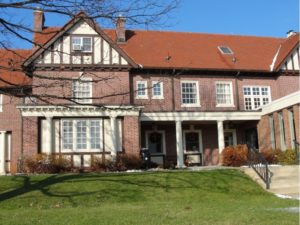 Nearby Historic Venues
James Ward Mansion – Westfield, New Jersey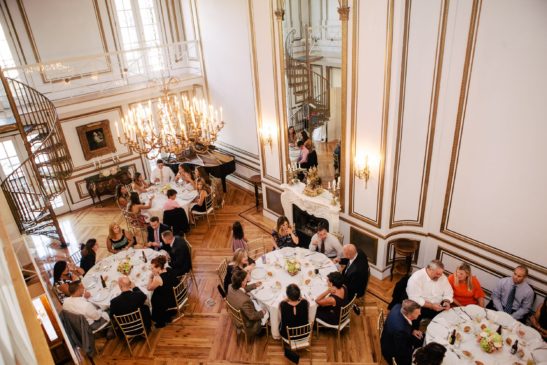 Click Here for Additional Information.
Sorry.
These Historic Venues are NOT Available
People keep asking about these venues, but they're just not available.
Blairsden Estate – Peapack (Private Residence)
Stronghold Estate – Bernardsville (Private Residence)
Jacobus Vanderveer House – Bedminster (Public Museum)
Have a historic venue in the Somerset Hills or nearby that you'd like to share?
Share your historic venue by leaving a comment below.

Updated: September 13, 2022