On the 5th anniversary of Basking Ridge, New Jersey losing its 619 year oak tree, the Mr. Local History Project has written a story of hope, commitment, honor, history, and township pride. Yes people, there are children of the mighty oak that Basking Ridge residents lost in 2017.

The Basking Ridge Oak Tree's Tree Family
I thought the story was more than just an ordinary story. This is a story of historic proportions. If you ever go visit the Presbyterian Church yard in Basking Ridge, you can see the circle of life in full swing as the acorn from the 619 former oak tree grows in the churchyard. But this sibling is not alone. The tree in the Basking Ridge cemetery has older siblings in Pennsylvania, Missouri, Iowa
While the town of Basking Ridge, New Jersey initially mourned losing it's 619 year old oak tree, the oldest white oak tree in North America, the town felt such excitement knowing that a 17 year old sapling from the parent original oak tree was coming back home. While that was happening , the happily ever after story has quite an exciting twist.
Our story starts with a Basking Ridge granddaughter Dee Williamson and her grandfather James, who during her early childhood years together took it upon himself to grab a few acorns from under the great white oak tree in Basking Ridge and plant them. These acorns grew unobstructed on a quiet farm while no one ever thought the Basking Ridge Oak Tree would ever die in their lifetime. Her grandfathers acorns planted early 1950's did well. Actually they did very well, thriving in the Pennsylvania soil. The saplings did so well, the grandfather decided to take two of the young saplings and plant them on a family cemetery plot in Eastern Pennsylvania.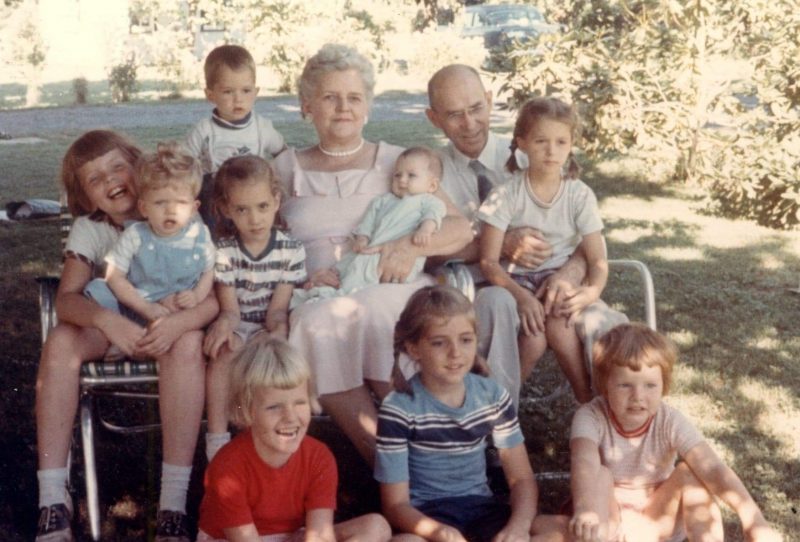 As history should note, while Dee grew up and became a teacher at Oak Street, Cedar Hill, and Liberty Corner, she had her Grandfather James who was also a farmer. Not just any farmer, but a farmer that often came to visit his granddaughter to do grandfatherly things like going to church. And while he visited, they would share time attending services at the Basking Ridge Presbyterian Church. And as anyone who attend church before 2017, you couldn't help but realize the presence of the great oak tree in the just outside the church doors.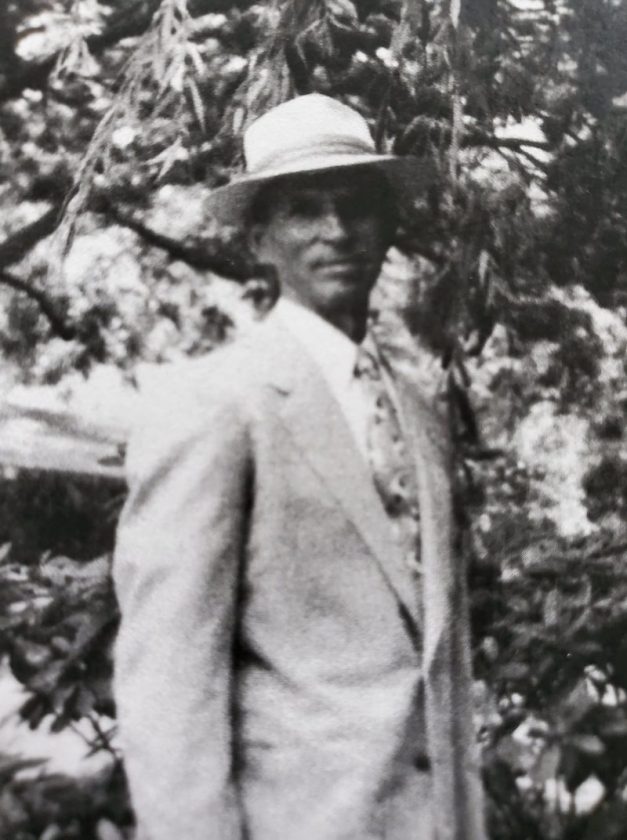 Over the years he visited and cared for the great oaks offspring. When the grandfather passed, the granddaughter knew the the perfect place for his father to rest would be under the sons of the greatest and oldest white oak tree in North America.
Sibling Tree in the Church Yard
Union County College said goodbye to the "son" of the Basking Ridge oak tree in a sunny, heartfelt ceremony held on the Union County College Cranford campus Tuesday morning, August 11, 2017 and made the 17 mile journey to the Basking Ridge Presbyterian Church northwest cemetery. Tom Ombrello has spent many years creating UCC's historic tree nursery. The nursery contains 95 oaks, maples, locusts, willows, sycamores and more, that come from homes of presidents and other historic figures, from George Washington to FDR, from the Wright brothers to Charles Lindbergh, from Booker T. Washington to Martin Luther King. 95 oaks, maples, locusts, willows, sycamores and more, that come from homes of presidents and other historic figures, from George Washington to FDR, from the Wright brothers to Charles Lindbergh, from Booker T. Washington to Martin Luther King. But Ombrello admitted that he knew that he had to have one tree in his nursery, seedlings from the great oak tree in Basking Ridge, which he had been following for years.
The original majestic oak tree didn't significantly shed acorns until 2001, and when it did, Ombrello and a student collected two five-gallon buckets of acorns and tended to them in Ombrello's greenhouse. The acorn that created the strongest, fastest sapling was planted in the tree grove, and prospered there until it was transported to the Basking Ridge Presbyterian Church to rest in a spot near its predecessor. That would make the offspring somewhere around 21 years old.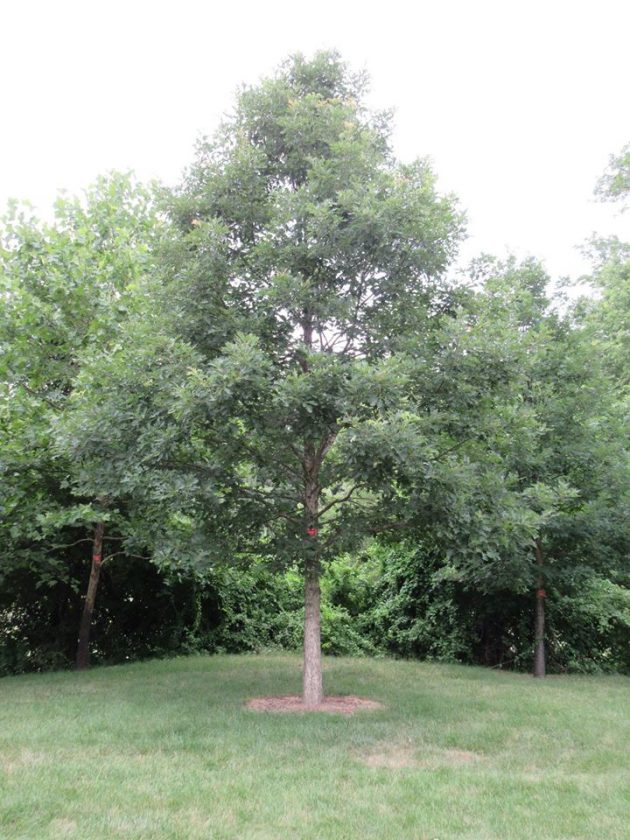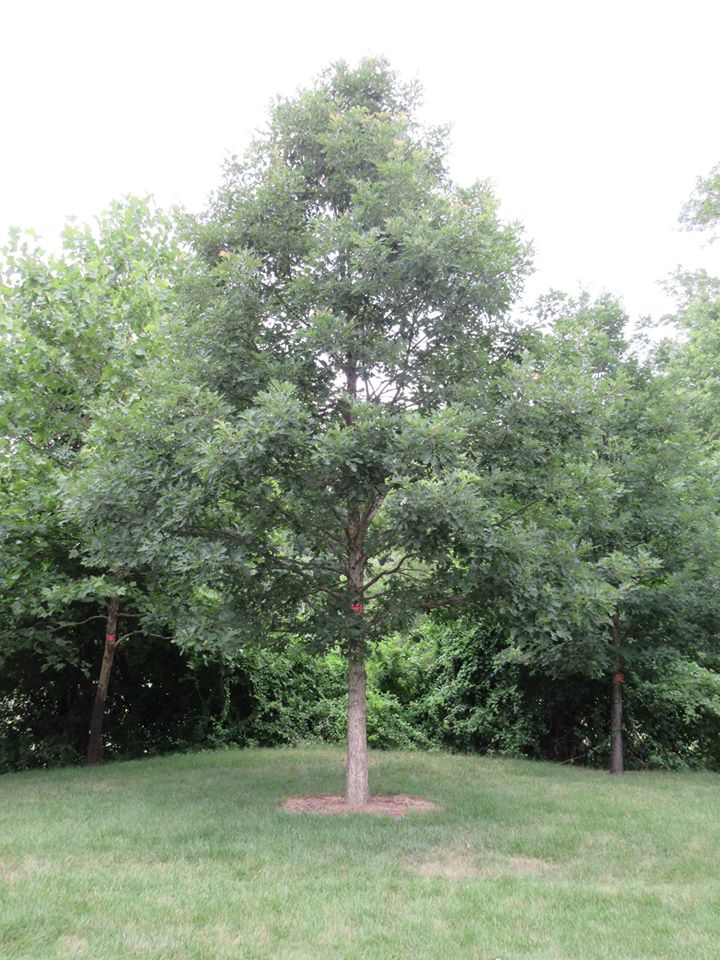 On some individual white oak trees, the lower branches become gnarled and grow horizontal to the ground. While they aren't commonly found in nurseries due to their slow rate of growth, white oaks are prized landscaped specimens for the shape of their wide-spreading branches. The slow-growing trees are also long-lived with specimens surviving for hundreds of years. The white oak is difficult to transplant successfully due to its slow growth, making a full-grown oak even more valuable. Keeping these trees growing healthy and strong can sometimes require human intervention.
Did you ever wonder what those stringy things are that are all over your oak tree's lawn? They are called oak flowers. Quercus alba produces both male and female flowers. And many don't know that oak trees can take up to 20 years for a white oak to start producing acorns. Once they do produce, they can come in thousands at a time. Acorns, the fruit of the tree are about 3/4 inch long, egg-shaped with a shallow cap and need the full season to grow to maturity. It is also noted that white oaks will produce up to five times the normal amount of acorns when it knows it's dying.
The wood from white oaks is known to assist bourbon in attaining its amber hue and rich flavor. This is why the barrels that distillers let their bourbon age in are usually constructed from white oak. The white oak tree grows from southern Canada to Florida and as far west as Minnesota. The white oak is the Illinois state tree, as well as the state tree of Maryland and Connecticut.
More Siblings in Unionville, Missouri and Storm Lake, Iowa
Early research – Yes there's other siblings of the Basking Ridge oak tree in Unionville, Missouri and Storm Lake, Iowa. Both trees look to be in the 20-30 year growth range, similar to the one from Cranford, New Jersey now in the Basking Ridge Presbyterian church yard. We're looking into how and when these acorns were planted.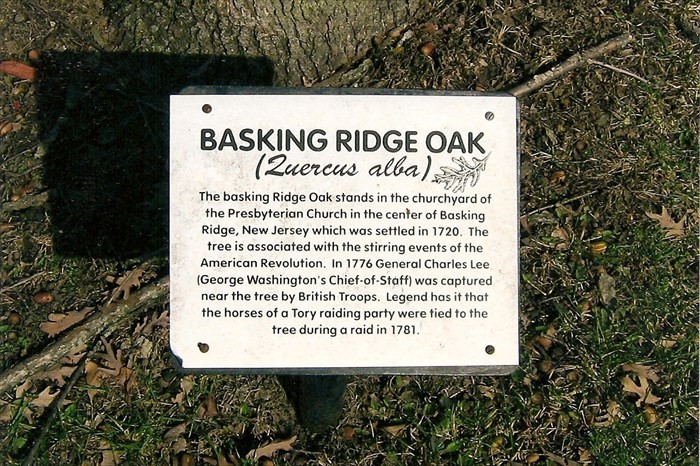 Anyone Else Raising A Sibling of the Basking Ridge White Oak?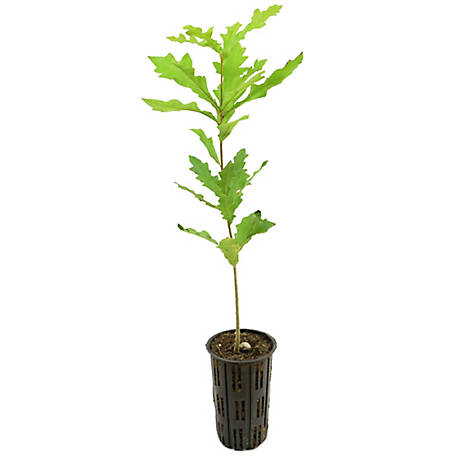 Back in the 1980s the Basking Ridge Presbyterian Church held a number of fundraisers selling acorn saplings nurtured under the fatherly (or motherly) Basking Ridge oak. We'd love to hear if anyone has one of these saplings as they're siblings to the tree that sits behind the Basking Ridge Presbyterian Church.
The Basking Ridge Presbyterian church held sales of the oak tree saplings back in 2005. Those saplings were raised by Dr. Thomas Ombrello, the person who in 2017 would donate his sibling back to the church.
In 2005, Ombrello's 100 saplings propagated from acorns were sold as a fund-raising project to renovate the Basking Ridge Presbyterian Church cemetery. A $50 donation bought a small pot and a $100 donation secured a large pot. Each sapling was also sold with an official "Certificate of Authenticity." Our research did find a Bernardsville News Letter to the Editor from Reverend Katheryn Henry from Peapack and Gladstone's Reformed Church.
We'd love to hear if there are others out there. Please post below in the comments section.
Tidbits – The Stoic Quercus Alba
While some of the biggest white oaks measure as tall as 150 feet, the average tree of this species grows between 80 and 100 feet high. The trunk's diameter can exceed 4 feet and the tree takes on a broad round look when mature. White oak tree is capable of growing over 100 feet tall, but on average, it usually grows to around 80 to 100 feet tall. However, the tree is never in a rush since white oak's grows at a slow to medium rate, with height increases of anywhere from less than 12″ to 24″ per year. Some white oaks have been known to live for well over 500 years and can exceed that by centuries if planted in the right environment.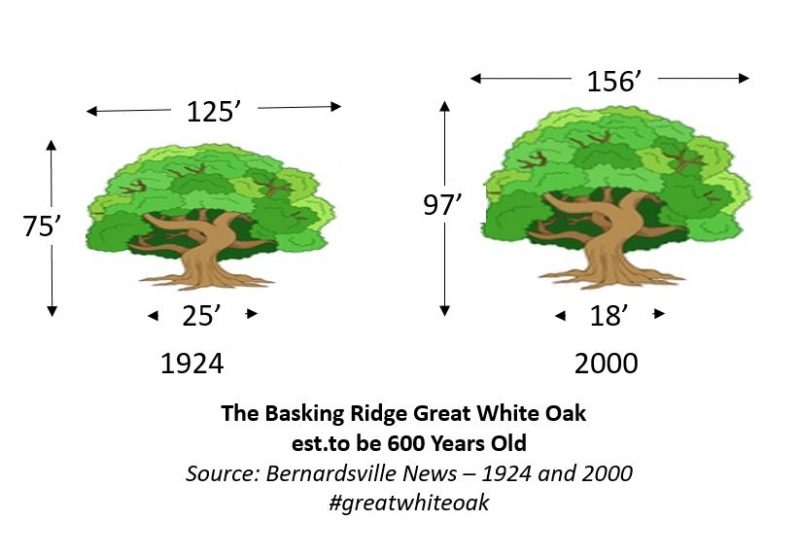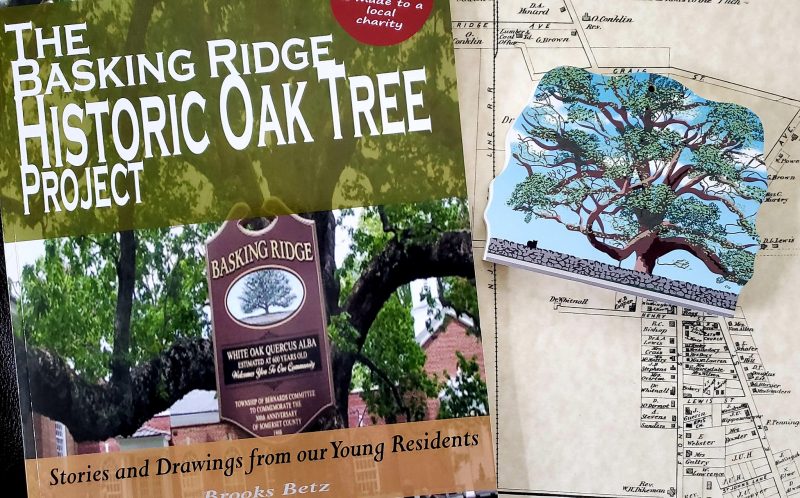 Additional MLH Oak Tree Posts
Special Thanks
Mr. Local History would like to thank Basking Ridge's Jon Klippel for assisting with research for this story. We know the tree is near and dear to his heart and we thank him for his contributions.
---
Like elite athletes at their peak, our history journalists are highly trained in the art of digging up history. It takes skill, endurance and and pure will typing to deliver interesting stories of the life and times of the great history in New Jersey and the areas you love.
And that all costs more than just our time and energy. So we're asking you to support us with more than your attention.
If you enjoy reading stories like these from our volunteer writers, please make a contribution today.
You'll help power the dedicated team behind this story and hundreds of others like it.
And your contribution is TAX DEDUCTIBLE as we are a IRS recognized 501C-3 non-profit education charitable organization.