On April 24-26, 2017 the New Jersey town of Basking Ridge lost its oldest resident, the Basking Ridge historic white oak tree. What was estimated to be over 600 years old, no one ever imagined that the tree would die during their lifetime and it came as quite a shock to the entire community. So we reached out to the community on our Facebook Page asking for any photos to add to our Basking Ridge Oak Tree photo album.
If you'd like your photo added, join the Facebook discussion, click here.
The 619 Year Old Basking Ridge Oak Tree

Basking Ridge White Oak Tree (Quercus alba) was known as the great white oak and is the pride of Basking Ridge, New Jersey. Situated right smack in the center of downtown Basking Ridge just to the right of the historic 1717 Basking Ridge Presbyterian Church sits the great white oak. The tree is the essence of the history of Basking Ridge, a historic section of Bernards Township. The tree was cut down in April 2017.
Basking Ridge Oak Tree Community Photo Album (+124 and growing)
Did you send us yours?
Simply click on any image to start an automated slide show.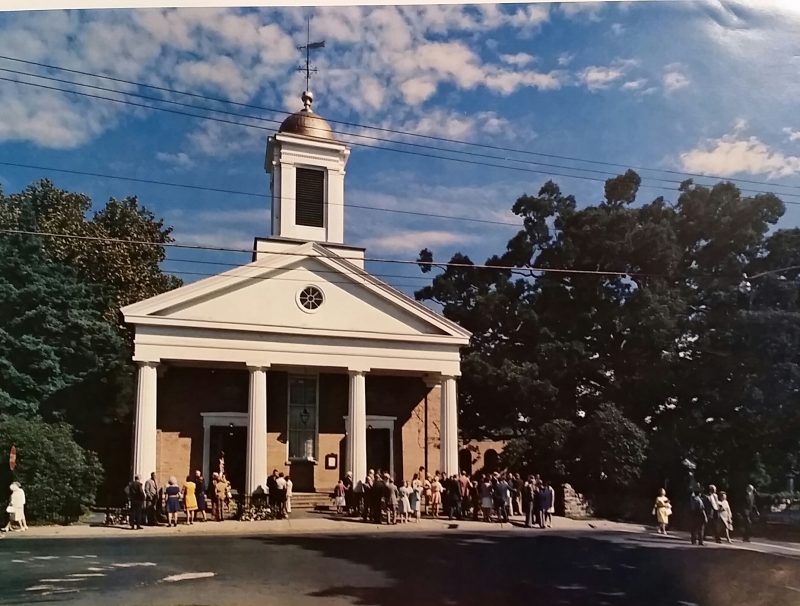 Additional Information