Want a quick way to search for articles about the history from your town? The Mr. Local History Project has created a few quick searches to give you a head start.
Bedminster
Bernards Township (Basking Ridge)
Bernardsville
Far Hills
Peapack & Gladstone
What is the Somerset Hills
The Somerset Hills is known as the northern region of Somerset County located in the U.S. state of New Jersey and includes the townships of Bedminster, Bernardsville, Bernards Township, Far Hills, Peapack & Gladstone. The term was coined in the early 1800s and references the 2nd Watchung Mountain which crosses Bedminster as well as the Bernardsville Mountain that is the highest mountain in the region.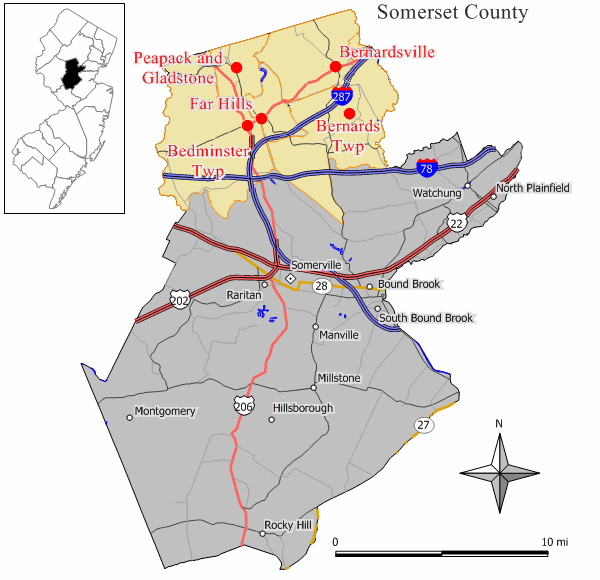 The Somerset Hills is in the northern section of Somerset County that was created on May 14, 1688, from portions of Middlesex County. There are also hills in Somerset in England. Many of these hills are important historical, archaeological and nature conservation sites, as well as popular hiking and tourist destinations in the county of Somerset in southern England.