Give the Gift of Haunted Roots and support local history – Click Here

Recorded Friday, October 30, 2020
Join the Mr. Local History Project as we welcome award winning journalist and Walking Dead actor Matt Ryan and filmmaker Will Cook as they share the creation of their film HAUNTED ROOTS, "The Haunt of New Jersey's Devil Tree and a farmhouse." Residents publicly speak for the first time about what it's like to live inside an urban legend.Our recording below includes video snippets, commentary, and making of the film not seen during the interview.
Matt's not just an actor and filmmaker, he's also from the area. So the Devil Tree story is not just a story to him. It's personal.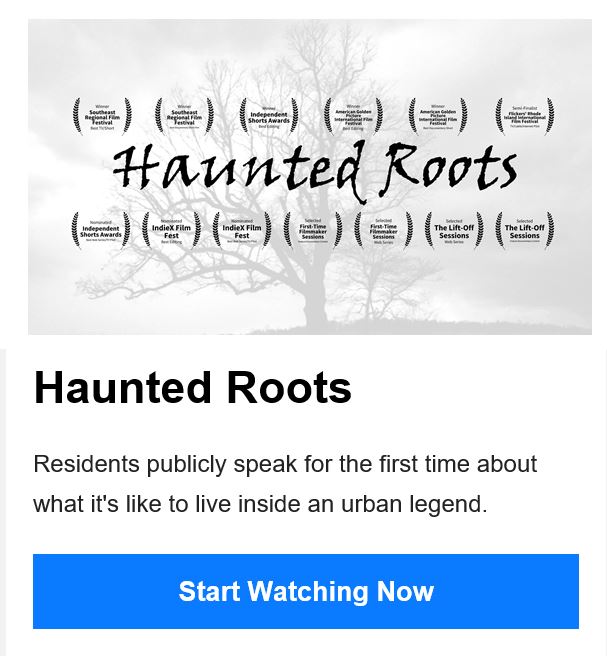 The tale of the devil tree continues as the documentary "Haunted Roots" was the winner of the American Golden Picture International Film Festival best documentary short film.