WE HAVE A WINNER. How often do you get to actually participate in history? Now you do. There is a battle going on in the town of Basking Ridge where the Mr. Local History Project has connected with the town's oldest deli to battle it out for the right to name the "Unofficial Sandwich of Bernards Township." Voting has been fierce and it looks like it's going to come down to last minute voters who've been debating this for years. Put to a vote by local residents, they have spoken!
We Have a Winner – The "Town Special" Wins Community Vote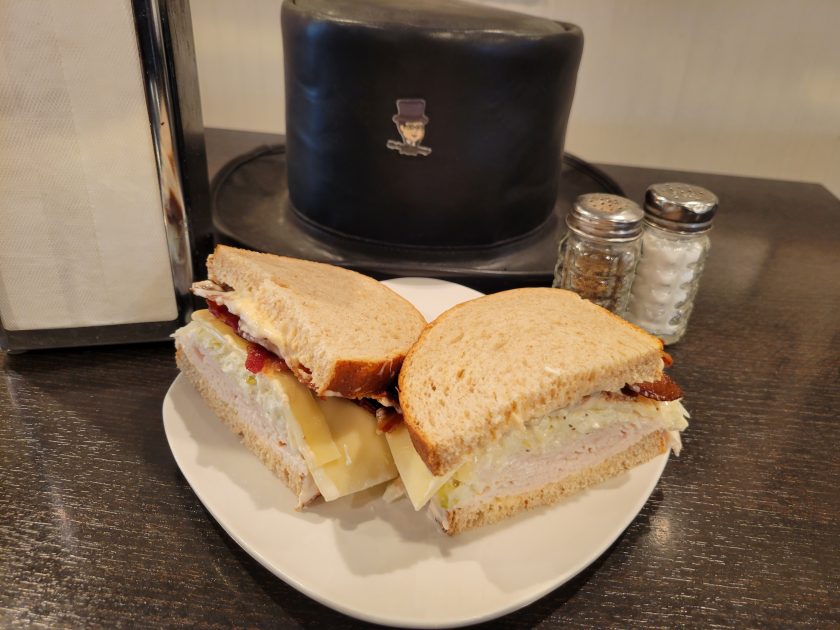 After a month of voting, the Town Special has been voted the "Unofficial Sandwich of Basking Ridge." The mouth watering turkey and Swiss on rye with cole slaw and Russian dressing has been a favorite since it was coined back in the 80's . To celebrate this grand proclamation, Mr. Local History has donated a limited number of official Bernards Township flags that will be given away FREE to anyone ordering two Town Specials over the next month. One per customer please. Stop in to Brush's Deli for all the details and congratulations to Brush's Deli for over 3 generations of service to the community and to the Town Special, the unofficial sandwich of Basking Ridge.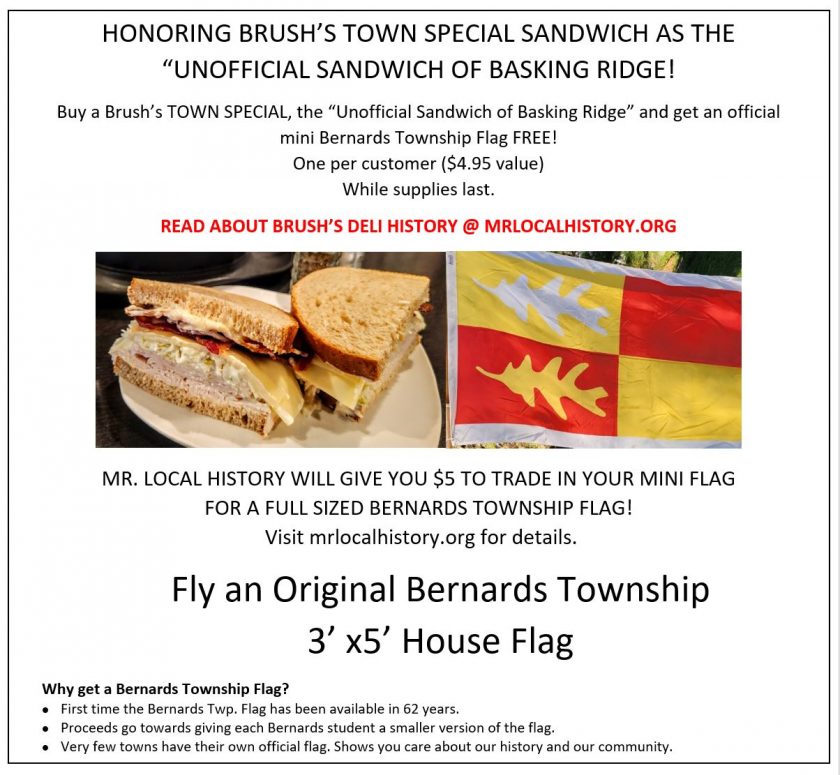 Close Contenders
Two sandwiches were battling it out since we started. At 25 votes – tied. At 100 votes – virtually tied. 175 votes – virtually tied 200 tied, 240 we had a break and could make a call as we tie the results to our just released Retrospective: Brush's Deli Serving The Community for Three Generations as the oldest deli in the township.
Down to the wire, there were a number of contenders for the title. One is a breakfast monster, called "The Monster", a sandwich made for two including double what you'd normally have on a typical breakfast sandwich. The classic sloppy joe sandwich was another contender serving up a triple deck beauty including a combination of turkey and roast beef, Swiss, cole slaw, and Russian dressing on soft rye. And last but not least there's the "House Special" a combination of roast beef, horse radish mayo, lettuce and Swiss cheese on rye.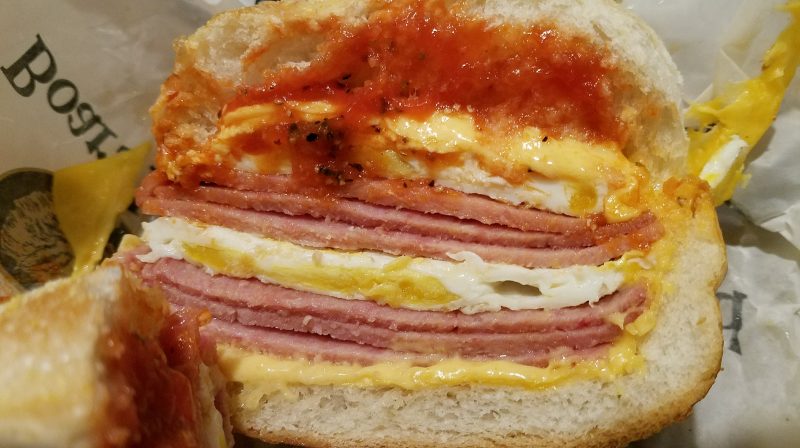 Voting Results – July 13, 2022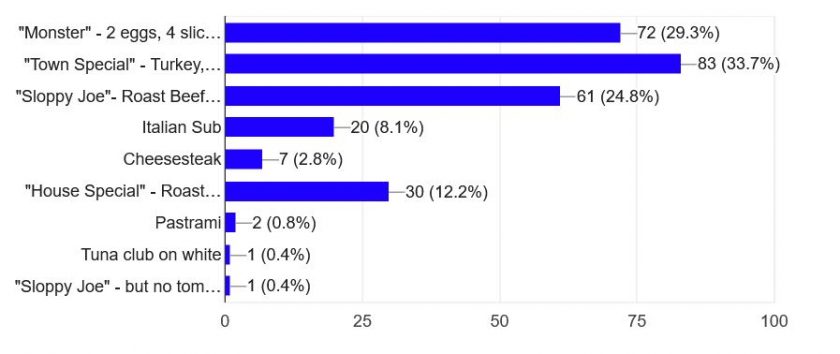 Democracy in Action – You Can Still State Your Favorite
Here's your chance to be part of local history. You get two votes to vote for what you feel should be the Unofficial Sandwich of Basking Ridge (Bernards Township).
We're going to wrap it up soon, so make your voice heard.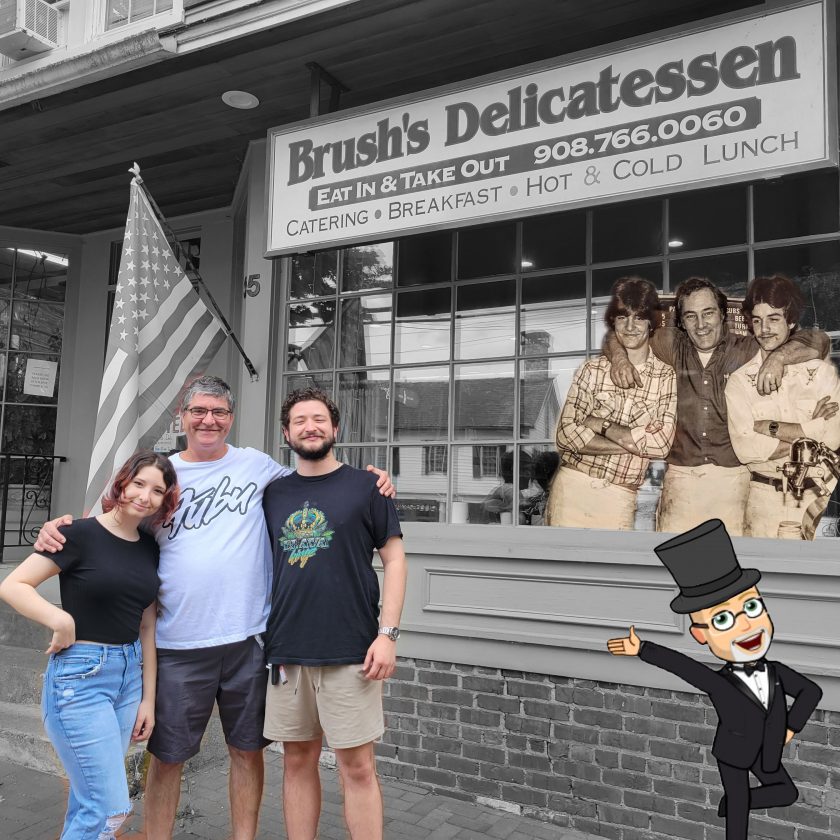 Retrospective: Brush's Deli Serving the community for over three generations
Brush's deli has been serving the community for three generations. Look for an upcoming retrospective on the history of this iconic local establishment in the Basking Ridge Village of Bernards Township, New Jersey.
---
Like elite athletes at their peak, our history journalists are highly trained in the art of digging up history. It takes skill, endurance and and pure will typing to deliver interesting stories of the life and times of the great history in New Jersey and the areas you love.
And that all costs more than just our time and energy. So we're asking you to support us with more than your attention.

If you enjoy reading stories like these from our volunteer writers, please make a contribution today.
You'll help power the dedicated team behind this story and hundreds of others like it.
And your contribution is TAX DEDUCTIBLE as we are a IRS recognized 501C-3 non-profit education charitable organization.