---
NOTE:

As with all Mr. Local History retrospectives, we often update the post when we learn stories and are sent photos from our community. We will continue to expand this piece as information becomes available. The story is expanding as we learn more about the family.

Mr. Local History Project
---
Update July 21, 2022:
After 76 years, Tuskegee Airmen Congressional Medals to be Presented to the Family of Robert & Estelle Terry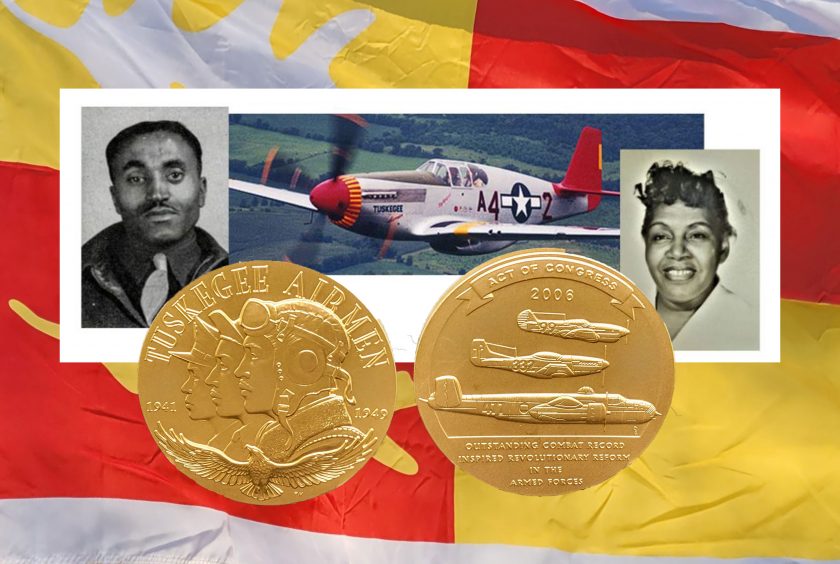 It took almost two years as Brooks Betz, historian and researcher prepared a story about Captain Robert and Estelle Terry who resided in Basking Ridge, New Jersey. Based on the research, the non-profit Mr. Local History project felt it would be fantastic if the final chapter of the story was the surviving family be awarded the Tuskegee Congressional medal of honor. That's about to happen. This ceremony writes that final chapter as the Mr. Local History Project and New Jersey dignitaries will present the Terry family with two Tuskegee Airmen Congressional medals.
Captain Robert Terry and his wife Estelle Terry's contributions as Tuskegee Airmen will be honored on July 21, 2022 as letters of recognition will presented by Delegates from Senator Corey Booker, Senator Robert Menendez and Representative Tom Malinowski's offices. Then, Brooks Betz and Meg Wastie, Trustees on the Mr. Local History Project will present authentic Tuskegee Congressional medals to the Terry family in the Basking Ridge section of Bernards Township, New Jersey. Mr. Local paid for the medals thru private donations. If you'd like to support, click here and make a tax deductible donation (always appreciated).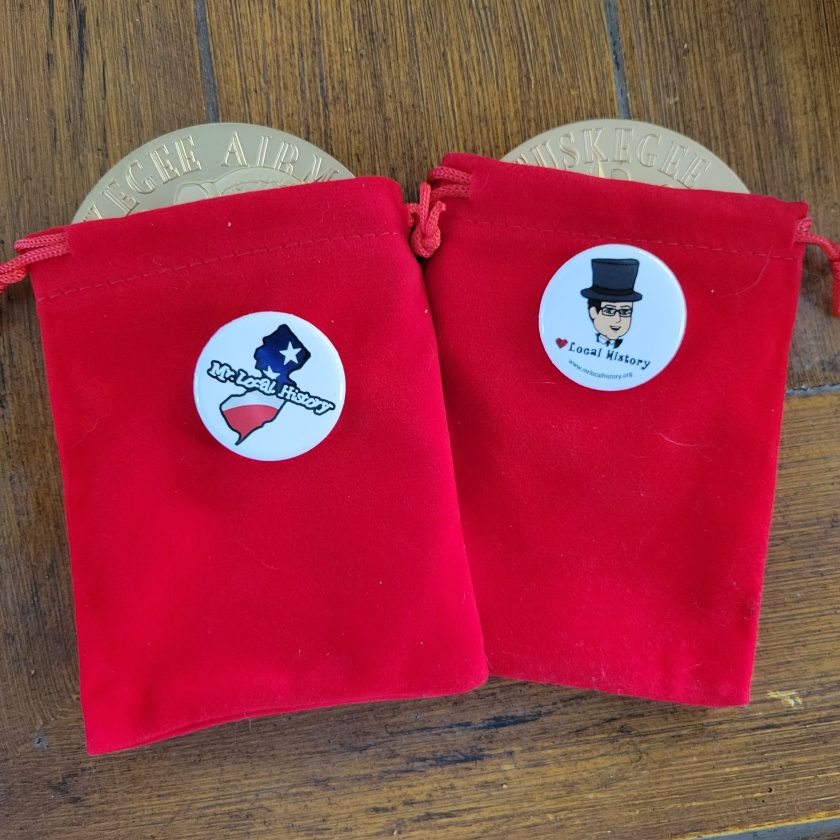 ---
Civilian Pilot and Army Air Force Instructor Robert (Bob) Terry from Basking Ridge, New Jersey was a groundbreaking Pilot in WWII….and yes, he was black.

You would think being black today and being a pilot didn't matter, and it doesn't. In fact it never did. But you put yourself in the shoes of Robert Terry and the Tuskegee Airmen and you learn there was a huge difference. The Mr. Local History Project takes a look back at this inspiring Basking Ridge resident and his story.
In June 1939, the Civilian Pilot Training Act was signed into law, authorizing the private training of military pilots by civilian schools. A last-minute amendment allowed the limited inclusion of African-Americans in the program. The Tuskegee Institute in Tuskegee, Alabama, was among the black colleges approved to provide the training.
From 1941 thru 1945, all black military pilots trained at Griel Field, Kennedy Field, Moton Field, Shorter Field and the Tuskegee Army Air Fields. They were educated at the Tuskegee Institute located in Tuskegee, Alabama. They had their own medical units, their own surgeons and their own places to eat. You see, white surgeons weren't allowed to operate on black soldiers.
This group of pilots from the 99th Flying Training Squadron and the 99th Pursuit Fighter Squadron made a name for themselves as being experts in the sky, while also breaking racial barriers at home. The Tuskegee Airmen were the first black military aviators in the United States Army Air Force (USAAF), the precursor to the United States Air Force (USAF).
Meet Basking Ridge's Captain Robert Terry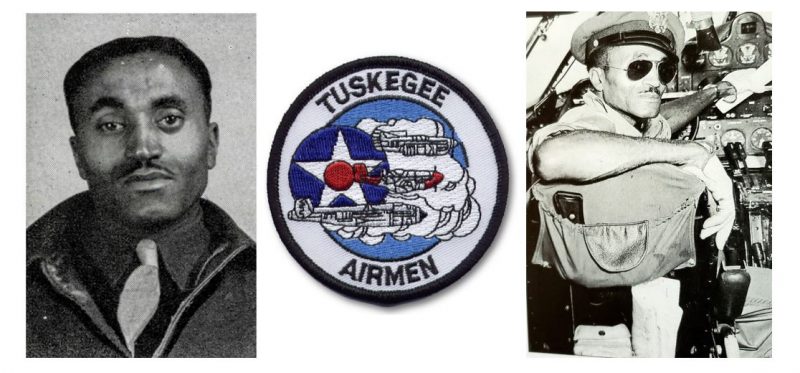 Captain Robert Terry was a flight instructor and pilot from Basking Ridge for the Tuskegee Airmen from 1943 to 1945. After a brief period at North Carolina A&T College in Greensboro, North Carolina, Terry used the black college's Civilian Pilot Program to secure a position with the Tuskegee airmen in Tuskegee Alabama.
Terry taught young black men to fly fighter Curtis P-40 Warhawks, Bell P- 39 Airacobras and P-51 Mustang fighter planes that served America well during the European campaign in North Africa and Italy. Terry also trained other pilots to escort B-17 and B-24 heavy bombers, using P-47 and P-51 airplanes at the USAAF Motor field in Tuskegee, Alabama.

Formed as the 332nd Fighter Group and the 477th Bombardment Group of the United States Army Air Forces, the 332nd Fighter Group, was the first black flying group in the USAF. After training, they were first deployed to North Africa in April 1943, and later to Sicily and Italy.
Early Years
Robert Terry was born July 23, 1911 on a farm where his parents were employed in Mendham, New Jersey. Later, Beverly (Robert's father) purchased a modest farm on what was then referred to as "Building Lane" in honor of the late William Alexander's (Lord Stirling) nearby 1700s estate location. The road is now is called Lord Stirling Road in the Basking Ridge section of Bernards Township, New Jersey.
Terry was a graduate of Bernards High School in 1930 in Bernardsville as Basking Ridge didn't have a high school at the time. Later, Robert lived in the home with his wife Estelle Brock Terry, son Robert Jr., son Beverly Jr. and Robert Terry's father Beverly. Robert's grandchildren from Robert Jr. were also raised in the same house.
In 1931 luck should have it that a new airport was being constructed across the street from Terry's house on Lord Stirling Road in Basking Ridge to support the opening of the nearby Lyons Veterans Administration hospital which was approved by President Coolidge the year before in 1930. So perhaps Terry could get a job and change his fortunes.
In early 1931, before the opening of the new Somerset Hills Airport, Terry went across the street and asked the Airport managers George Viehmann and Waldron Schanz if he could aid the airport construction before it opened. Terry was hired. Terry convinced the owners to give him flying lessons in exchange for work clearing the runway. Once Terry got his chance to fly, he never looked back.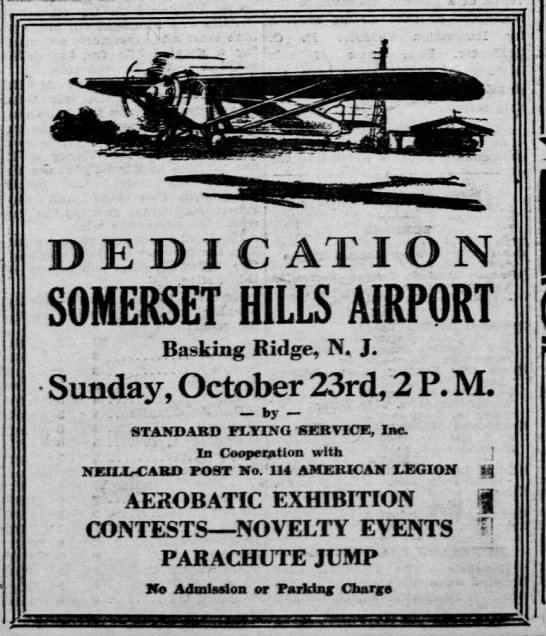 After Terry soloed in April 1932, he became a flight instructor at the airport. Terry received his commercial pilots license on December 7, 1939 from the Somerset School of Aeronautics at the Somerset Airfield. He received his official instructors license on March 13, 1940. While he couldn't rent a plane because he was black, facility staff and friends always stepped in and co-signed on his behalf.
The Civilian Pilot Training Act of 1939
In 1939 Congress passed the Civilian Pilot Training Act, which required that African-Americans be included in civilian pilot training, and Public Law 18, which eventually resulted in an African-American military flying unit. In 1940, black pilots began training at Tuskegee Institute in the Civilian Pilot Training Program.
Terry was the fifth negro flying instructor in the country and the first student to solo at the Somerset Hills Airfield in Basking Ridge, NJ as Terry became an official flying instructor for the Civilian Training Program at the Agricultural and Technical College in Greensboro, North Carolina on March 13, 1940, just a year after the program commenced.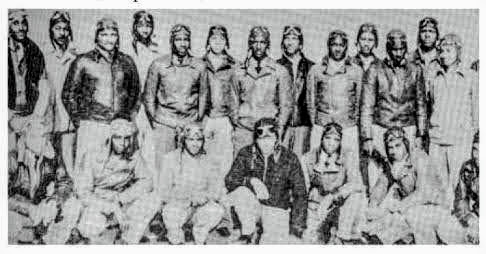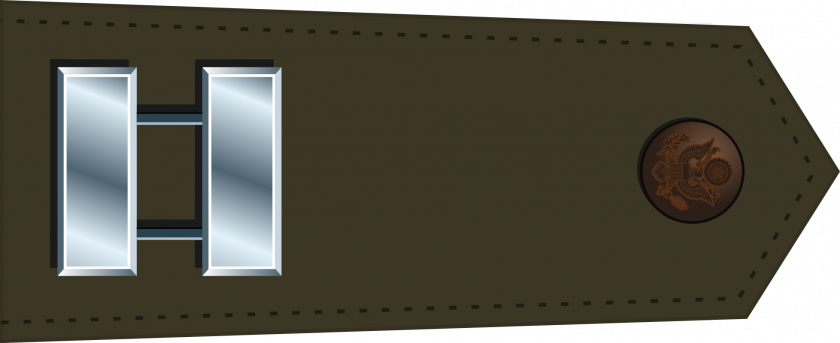 Meet Robert's Wife Estelle Brock Terry and Son Robert Jr.
Estelle Brock was born and raised in South Orange, New Jersey. She married Robert around 1940 (verification pending) and they lived in Robert's fathers house in Basking Ridge. What many people didn't realize was that Estelle was a licensed pilot, mail clerk, and packed parachutes at Tuskegee, following her husband's lead. She was featured in the film" To Serve My Country, To Serve My Race by Lawrence Walker in 1997. She is also interviewed in Lawrence Walker's second documentary Sweet Georgia Brown. (see trailer below.)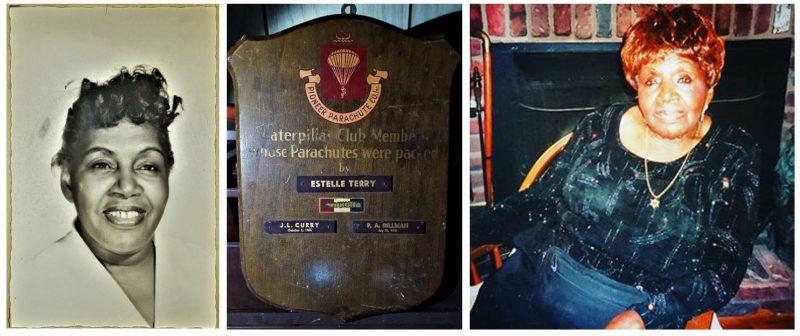 ---
Estelle stayed in Basking Ridge until Robert's death. Robert Terry Sr. died in 1958 at the age of 48 of pneumonia, when Robert Jr. was only 11. Saalik remembers when he turned 18 he and Estelle then moved back to South Orange, NJ but kept the Basking Ridge property. Bob Jr. became an accomplished athlete at Columbia Regional High School in nearby Maplewood, New Jersey. He received numerous college scholarships before he graduated in 1963. Terry was an accomplished athlete in football, wrestling, lacrosse, judo and ice hockey to name a few. Football was his favorite sport. He was chosen to the US Olympic team for Judo for the 1964 Tokyo summer games as an alternate. This was the first time the sport was included in the Summer Olympic Games.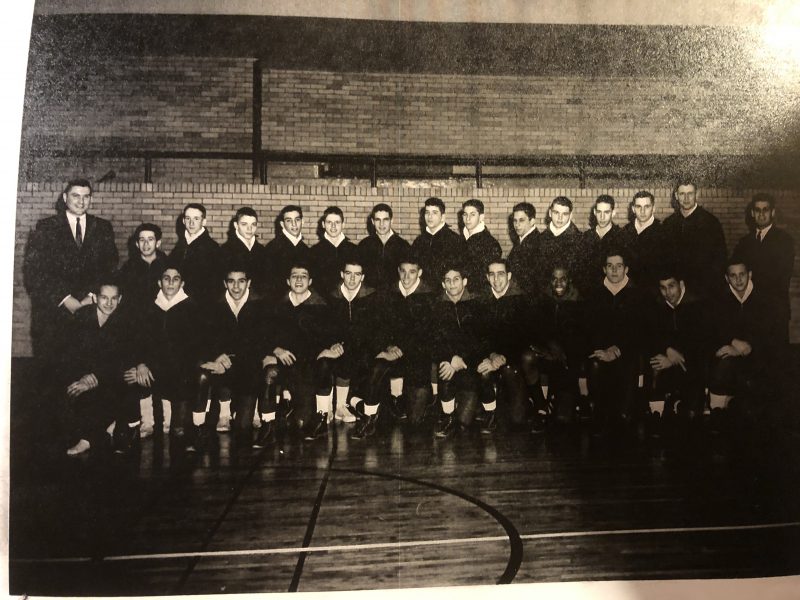 My dad received a scholarship to Trinidad College in Colorado for wrestling. He then went to Duquesne University in Pittsburgh where he studied photography. Terry graduated Duquesne and then moved to Tucson Arizona where he took a job as a bouncer and started teaching photography at Pima College.

He also starting taking pottery classes at that time because he wanted to join an Arizona Arts collective but he couldn't join with photography as they only accepted arts and crafts. He took up pottery which would later be his livelihood. He had to come back to New Jersey to help his mother out with his grandmother "Big mommy" as she had taken ill, suffering from dementia. He then moved to New York and became a VISTA volunteer with my mother, Grendl Terry, and worked in Brownsville working with teenagers and provided counseling.

Malika Ra – Robert Terry Jr.'s daughter.
Dr. Qaaim Saalik graduated from the University of Arizona with a degree in fine arts. He was also a professor at Seton Hall University. He also founded the pottery company called the Great Swamp Pottery Company in the 80s.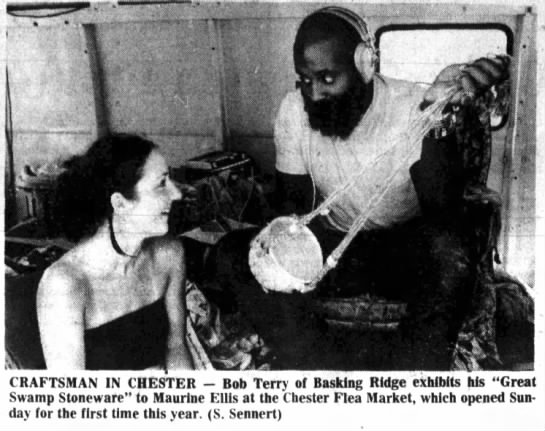 Estelle Brock Terry, 93, died on July 12, 2009, in Salem, Alabama. Raised in South Orange, Estelle was predeceased by her husband, Robert and sister, Cleo H. Gatewood. She was survived by son, Qaaim Saalik (Robert Terry Jr.), and grandchildren Malika Ra and Ramdasha Bikceem.
Qaaim Saalik (Robert R. Terry) later took on a project and became the executive director of a multimedia project called On Cloud Nine – African-American Pilots of World War II. The documentary film was never completed. but an associate Lawrence Walker did document two films including Saalik's mother Estelle. Dr. Saalik is currently living in the Bronx. He has two daughters, Malkia Ra and Ramdasha Bikceem.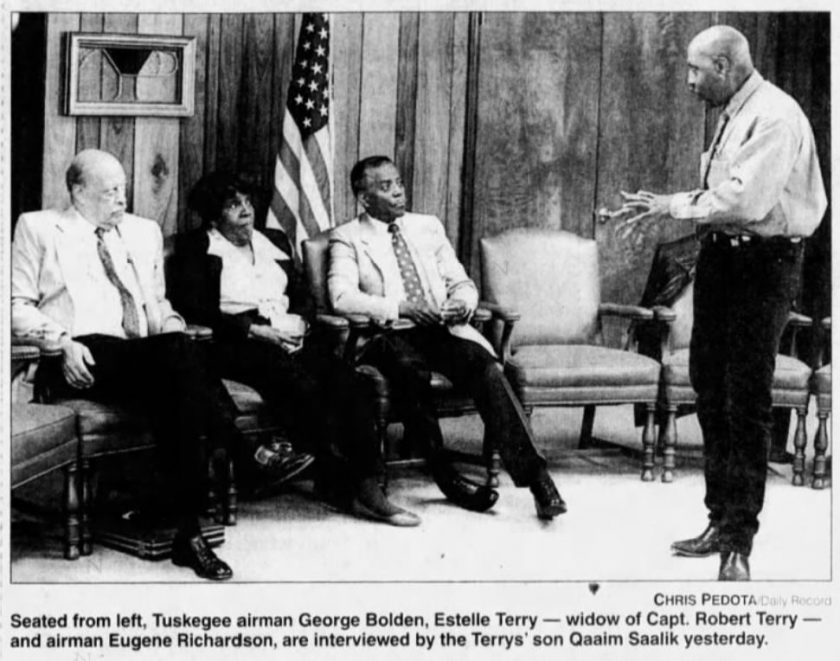 Honoring Robert & Estelle Terry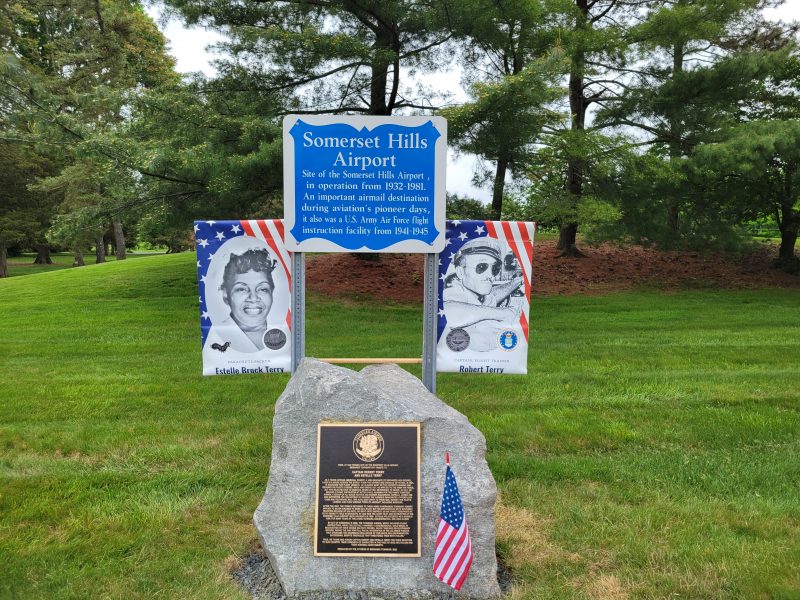 ---
Local Residents Remember
Many local residents from Basking Ridge wrote us stating that Terry's skill as a pilot won him an exemption from prejudice in Bernards Township. It was a different story when Terry applied to major airlines for work as a commercial pilot. In each instance, he was turned down and Terry never landed a commercial pilot job at a major airline. But he was respected based on his accomplishments that he spent the remainder of his pilots carrier working at the Somerset Hills airfield just across the street from his house on Lord Stirling Road as the Chief Flight Instructor.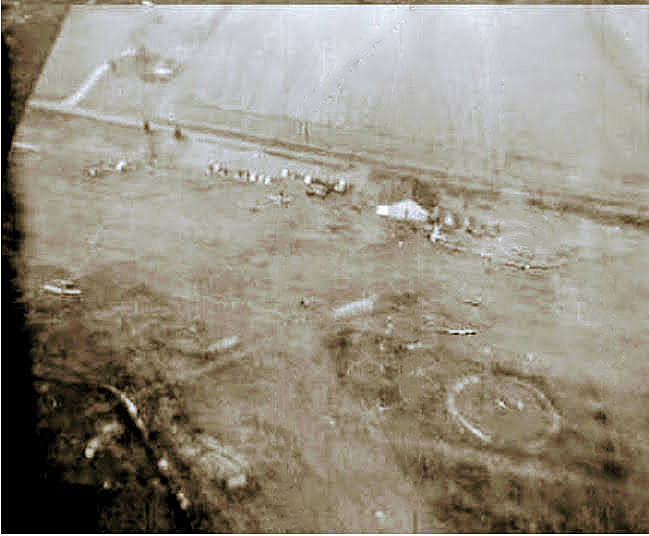 There was a house set back from the road directly opposite the airport on Lord Stirling Rd.the airport owner was good friends with Mr Terry and had helped him settle in that home just behind the airport at 16 Lord Stirling Road. His wife as I remember worked as a nurse at the newly built Veterans Hospital in nearby Lyons.

Deborah L.ewis – Basking Ridge
Bob Terry lived across from the airport on Lord Stirling Road behind the airport. He was a friend of my dad. Dad said he could fly anything. I believe he was a training officer for the airmen. I think he retired after flying for Strategic Air Command flying bombers as a Lieutenant Colonel.

Jim McArthur, Basking Ridge Resident
Sixty-six black airmen died in action. "These brave men and women have set the perfect example for our children to learn how drive and determination can overcome almost any obstacle," DuPont said. DuPont learned how to fly at the Somerset Hills Airfield in Basking Ridge, which Robert Terry helped build and was chief flight instructor at before and after World War II.

Joseph DuPont; learned how to fly at the Somerset Hills Airport with Robert Terry and provided facilities to document the early portions of Qaaim Saalik's documentary.
References: Tuskegee Airmen
Tuskegee Airmen Instructors Training Focus
As a flight instructor, Robert Terry trained each student to make at least 175 landings. The primary training syllabus was initially twelve weeks in length including 60 hours of flight time and 225 hours of ground training. Primary flying training was divided into four standard phases.
In the pre-solo phase students became familiar with the general operation of a light aircraft.
In the second, or intermediate phase, pre-solo work was reviewed, and precision of control was developed.
The third, or accuracy, phase demanded high proficiency in various types of landing approaches and landings.
The fourth, or acrobatic, phase required ability to perform loops, Immelmann turns, slow rolls, half-rolls, and snap rolls.
In the basic phase, cadets flew in the BT-13 trainer and learned military flying techniques,. Advanced training transitioned the pilots from the single-engine trainer to fighter aircraft, the AT-6A Texan. Following this phase, they were given advanced transition training from the AT-6 to the P-40 Warhawk or the twin-engine AT-10 Wichita trainer for pilots who would be flying B-25 Mitchell bombers. Instructors were especially crucial in the advanced phase.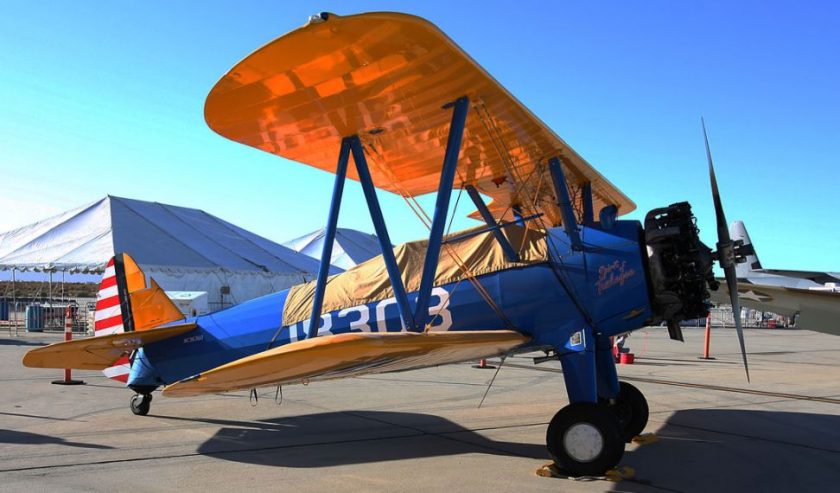 Surviving Tuskegee Airmen often refer to their instruction as what could "make or break a cadet." After primary training, cadets moved on to basic and advanced flight training at Tuskegee Army Air Field, about seven miles from Moton Field. After primary training, cadets moved on to basic and advanced flight training at Tuskegee Army Air Field, about seven miles from Moton Field.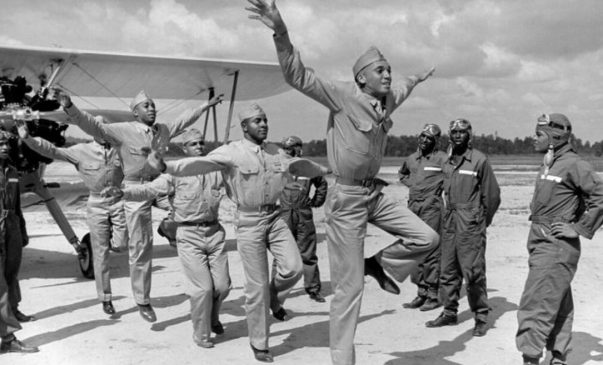 Terry would use Airport 1 and Kennedy Field, which was no more than a sod runway with a few buildings for aircraft and refueling equipment. It's nice because that was exactly what Terry had used back in Basking Ridge. Kennedy became most known for Charles A. ("Chief") Anderson's famous flight with first lady Eleanor Roosevelt in 1941.
Among the 13 members of the first class of the Tuskegee aviation cadets in 1941 was Benjamin O. Davis Jr., a graduate of West Point and the son of Brigadier General Benjamin O. Davis, one of two black officers (other than chaplains) in the entire U.S. military at the time.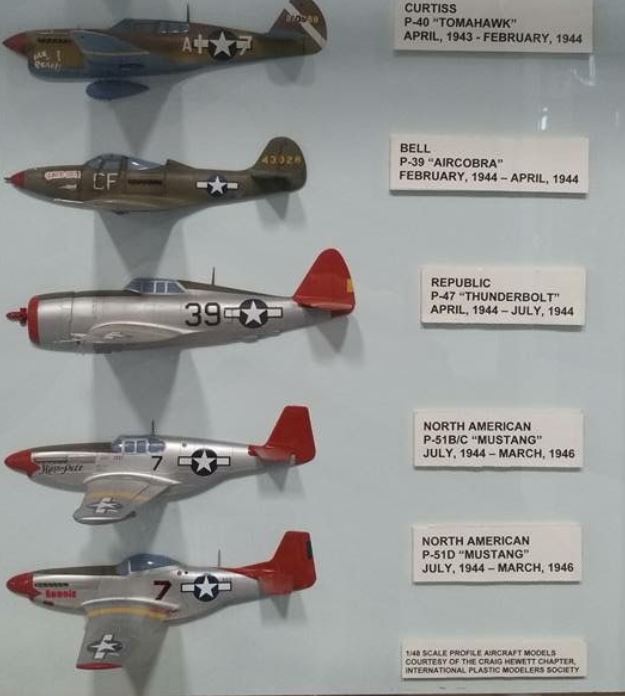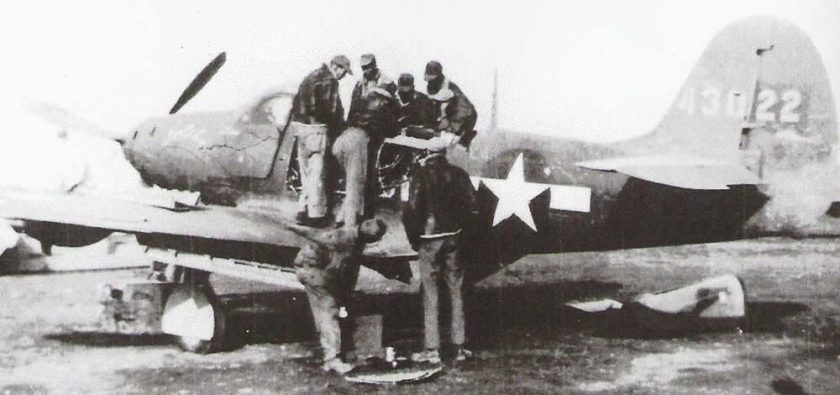 After The War
We fast forward to March 2007. President George W. Bush (45) presided at a ceremony, where he announced that Congress had authorized the striking of a Congressional Gold Medal to honor the Tuskegee Airmen. Of the 300 attending, each received bronze editions of the medal. The gold original is on display at the Smithsonian Institute in Washington DC.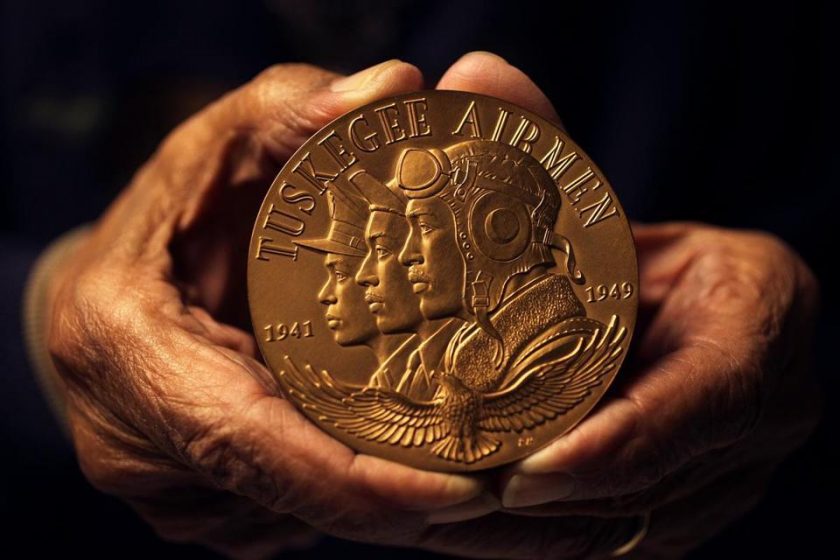 Robert Terry didn't receive any decorations during his lifetime.
After the war for Robert Terry, getting a pilot's job was more important than medals. Terry sent out applications to every commercial airline but never got past the first interview when it became obvious that he was black. With no other option, Terry was offered the "chief pilot and instructor" role at the Somerset Hills airfield. Terry also ran an air taxi to LaGuardia and other large area airports.
Terry's story was similar for all the other Tuskegee Airmen instructors. Perry Young, a black co-worker and fellow instructor had the same experience. They would send out applications to every commercial airline but never got past the first interview when it became obvious they were black. It took over a decade of fighting racism when Perry Young (Terry's co-worker) finally landed a job with New York Airways. Flying a Sikorsky S-58 , he was the first black pilot employed by a U.S. airline.
Other Notable Tuskegee Instructors
"The Chief" Tuskegee Instructor
Charles Alfred Anderson, Sr. from Bryn Mawr, Pennsylvania was an American aviator who is known as the Father of Black Aviation. He earned the nickname "Chief" as chief flight instructor of the Tuskegee Airmen.
In 1940, Anderson was recruited by the Tuskegee Institute in Alabama, to serve as the Chief Civilian Flight Instructor for its new program to train black pilots. He developed a pilot training program, taught the Program's first advanced course, and earned his nickname, "Chief". In March 1941. By June 1941, Anderson was selected by the Army as Tuskegee's Ground Commander and Chief Instructor for aviation cadets of the 99th Pursuit Squadron, America's first all-black fighter squadron.
Tuskegee Airmen in The Movies
You have to admit, when George Lucas Films get involved, you know the movie is going to be big. Here are just two of the many stories that were filmed honoring the Tuskegee Airmen.
"We performed ably and well," he said. "There's so much human waste: waste of minds, waste of talent. As a result, we lose a lot of talent. We lose a lot of our greatness."

Thomas Tindall, the Tuskegee lesson is that prejudice harms every part of society, not just those who are discriminated against.
Side Notes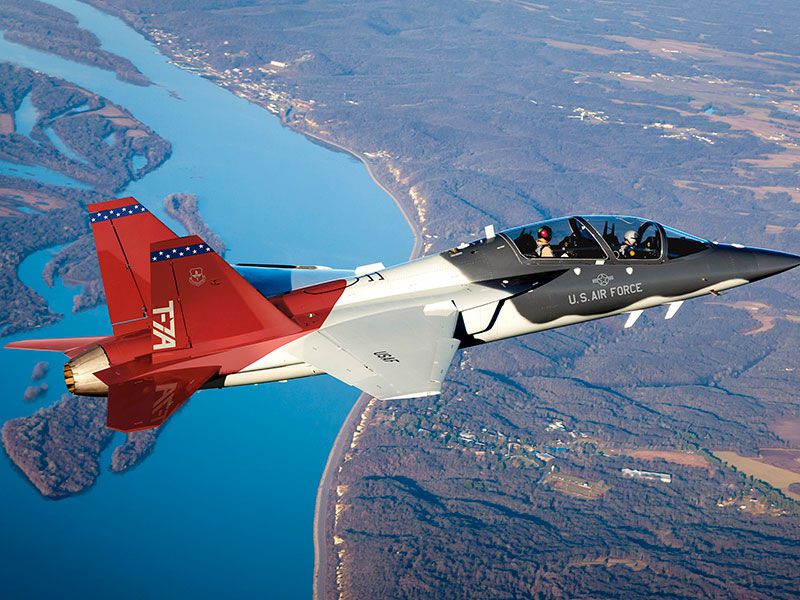 North Carolina A&T University was one of the original Civilian Pilot Training Act black colleges where Robert Terry got his chance. See story. Students learned on Oct. 1, 1940 that A&T would offer flight training in conjunction with the ground school courses that were already offered at the school. The school was one of six black schools selected for the Civilian Pilot Training Program. A&T, Tuskegee, Delaware State University, West Virginia State University, Howard University and Hampton University were the black schools selected to participate in the program.
The Tuskegee Airmen flew hundreds of patrol and attack missions for the Twelfth Air Force, flying P-40 and P-39 airplanes, before they were reassigned to the 15th Air Force to escort B-17 and B-24 heavy bombers, using P-47 and P-51 airplanes.Combat aircraft of the Tuskegee Airmen.
Of the graduates, 352 pilots deployed overseas (Europe) for combat duty.
In late March 1941, Eleanor Roosevelt, wife of the President Franklin D. Roosevelt, visited Tuskegee and flew with C. Alfred "Chief" Anderson, a pioneer black aviator and respected instructor at Tuskegee Institute.
Some of the white officers at Tuskegee Army Air Field were very supportive of the Black military flight training. Others in higher places were not eager to see the Black military pilots serve in combat overseas, after they were trained, and resisted their deployment.
There were 992 Tuskegee Airmen pilots trained at Tuskegee, including single-engine fighter pilots, twin-engine bomber pilots, and liaison and service pilots, but the total number of Tuskegee Airmen, counting ground personnel such as aircraft mechanics and logistical personnel, was more than 14,000.
For every Black pilot, there were 12 other civilian or military Black men and women performing ground support duties.
The Tuskegee Airmen pilots are most remembered for flying fighters in the Mediterranean theater, first for the Twelfth Air Force, under which they flew hundreds of missions, then for the Fifteenth Air Force.
German pilots, who both feared and respected the Tuskegee Airmen, called them the "Schwartze Vogelmenschen" (or "Black Birdmen"). White American bomber crews reverently referred to them as the "Black Redtail Angels", because of the bright red painted on the tail assemblies of their fighter aircraft and because of their reputation for not losing bombers to enemy fighters as they provided close escort for bombing missions over strategic targets in Europe.
66 of these pilots were killed in combat, while another 32 were either forced down or shot down and captured to become prisoners of war. These Black airmen came home with 150 Distinguished Flying Crosses, Bronze Stars, Silver Stars, and Legions of Merit, one Presidential Unit Citation, and the Red Star of Yugoslavia.
In late March 1941, Eleanor Roosevelt, wife of the President, visited Tuskegee and flew with a Black pilot at the civilian pilot training facility of Tuskegee Institute.
Some of the white officers at Tuskegee Army Air Field were very supportive of the Black military flight training. Others in higher places were not eager to see the Black military pilots serve in combat overseas, after they were trained, and resisted their deployment.
Tuskegee Pilots from New Jersey
929 pilots (American) are listed as graduates of the Tuskegee Institute and the Tuskegee Experiment. Of that number 46 were from New Jersey, with Essex County and Jersey City leading the way.
Following each name is their class number, graduation date, rank held at Tuskegee, serial number, and hometown. This list DOES NOT include the names of all individuals who PARTICIPATED IN the Tuskegee Airmen pilot training program or support operations. Individuals who have documented proof that they participated in the Tuskegee Airmen experience are also called "Documented Original Tuskegee Airmen (DOTA)."
Pilot
Alexander, Walter G. 45-D-SE 6/27/1945 2nd Lt. 0842999 Orange NJ
Ashby, Robert 45-H-TE 11/20/1945 2nd Lt. 0843351 Jersey City NJ
Bell, John J. 44-I-SE 11/20/1944 Flt. Officer T67141 Jersey City NJ
Black, Samuel A. 43-K-TE 12/5/1943 2nd Lt. 0817595 Plainfield NJ
Bynum, Rolin A. 44-A-TE 1/7/1944 2nd Lt. 0819447 Montclair NJ
Carpenter, Russell W. 44-I-SE 11/20/1944 2nd Lt. 0839085 Plainfield NJ
Chambers, Charles W. 46-A-SE 3/23/1946 2nd Lt. 02102097 Camden NJ
Clayton, Melvin A. 45-A-TE 3/11/1945 2nd Lt. 0841268 Salem NJ
Connell, Victor L. 45-D-SE 6/27/1945 2nd Lt. 0843003 Nutley NJ
Dabney, Roscoe J., Jr. 45-F-TE 9/8/1945 2nd Lt. 0843244 Lakewood NJ
Driver, Elwood T. 42-I-SE 10/9/1942 2nd Lt. 0792781 Trenton NJ
Dunne, Charles A. 43-H-SE 8/30/1943 2nd Lt. 0811277 Atlantic City NJ
Exum, Herven P. 44-I-1-TE 10/16/1944 Flt. Officer T66409 Wilson NJ
Gaiter, Roger Bertram 44-B-SE 2/8/1944 2nd Lt. 0821910 Seaside Hgts. NJ
Glenn, Joshua 44-K-SE 2/1/1945 Flt. Officer T68703 Newark NJ
Govan, Claude B. 43-B-SE 2/16/1943 2nd Lt. 0797219 Newark NJ
Griffin, Frank 45-I-SE 1/29/1946 Flt. Officer T149962 Asbury Park NJ
Harris, Archie H., Jr. 44-K-TE 2/1/1945 2nd Lt. 0841163 Ocean City NJ
Hawkins, Thomas L. 44-E-SE 5/23/1944 Flt. Officer T63113 Glen Rock NJ
Henry, Warren E. 44-H-TE 9/8/1944 2nd Lt. 0838037 Plainfield NJ
Jenkins, Edward M. 45-A-SE 3/11/1945 2nd Lt. 0841267 Nutley NJ
Johnson, Clarence 45-D-SE 6/27/1945 2nd Lt. 0843006 Newark NJ
Lawrence, Robert W. 44-F-SE 6/27/1944 2nd Lt. 01640660 Bloomfield NJ
Mason, Vincent 43-J-SE 11/3/1943 2nd Lt. 0814820 Orange NJ
Miller, Charles E. 44-I-1-SE 10/16/1944 2nd Lt. 0838156 Plainfield NJ
Pennington, Robert F. 45-B-SE 4/15/1945 Flt. Officer T69745 Little Silver NJ
Rice, Clayo C. 45-A-SE 3/11/1945 2nd Lt. 0841260 Bridgetown NJ
Rice, Price D. 42-I-SE 10/9/1942 2nd Lt. 0792786 Montclair NJ
Rich, Daniel L. 44-D-SE 4/15/1944 2nd Lt. 0828057 Rutherford NJ
Richardson, Eugene J., Jr. 45-A-SE 3/11/1945 2nd Lt. 0841261 Camden NJ
Robinson, Spencer M. 45-A-SE 3/11/1945 2nd Lt. 0841262 Monroe NJ
Rodgers, Marion R. 44-B-SE 2/8/1944 2nd Lt. 0821920 Elizabeth NJ
Scott, Floyd R., Jr. 45-F-SE 9/8/1945 Flt. Officer T70423 Asbury Park NJ
Scott, Henry B. 43-I-SE 10/1/1943 2nd Lt. 0814206 Jersey City NJ
Shults, Lloyd R. 44-D-TE 4/15/1944 2nd Lt. 0828044 N. Plainfield NJ
Smith, Albert H. 45-A-SE 3/11/1945 Flt. Officer T68758 Jersey City NJ
Spann, Calvin J. 44-G-SE 8/4/1944 Flt. Officer T64642 Rutherford NJ
Street, Thomas C. 44-G-SE 8/4/1944 2nd Lt. 0835415 Springfield NJ
Talton, James E. 45-F-TE 9/8/1945 Flt. Officer T136691 Merchantville NJ
Walker, William C., Jr. 44-E-SE 5/23/1944 2nd Lt. 0830795 Atlantic City NJ
Wanamaker, Geo, rge , , E. 45-C-S, E 5/23/1945 Flt. Officer T69980 Montclair NJ
Washington, Morris J. 44-I-TE 11/20/1944 Flt. Officer T67157 Atlantic City NJ
Watson, Spann 42-F-SE 7/3/1942 2nd Lt. 0790467 Hackensack NJ
Wilkerson, William G. 43-F-SE 6/30/1943 2nd Lt. 0807113 Camden NJ
Willette, Leonard R. 44-B-SE 2/8/1944 Flt. Officer T62308 Belleville NJ
Williams, Raymond L. 45-D-SE 6/27/1945 Flt. Officer T70109 Jersey City NJ
Tuskegee Airmen Graduates from New Jersey
929 – American pilot graduates
5 – Haitian pilot graduates
11 – Instructor pilot graduates
51 – Liaison pilot graduates
Total pilot graduates: 996 (686 SE graduates and 248 TE graduates
American and Haitian only).
[SE = Single Engine (fighter) and TE = Twin Engine (bomber)]
There were 44 classes that graduated during the "Tuskegee
Experience."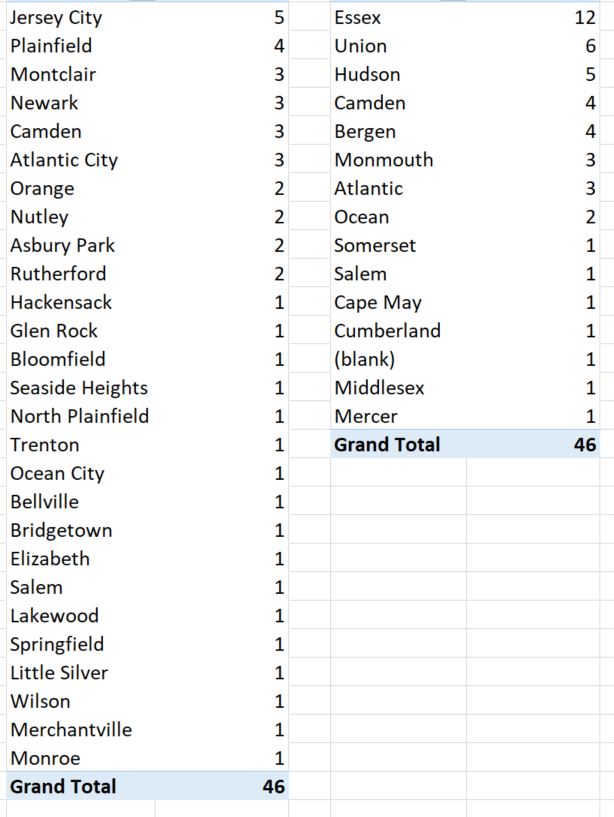 ---
Writers Plea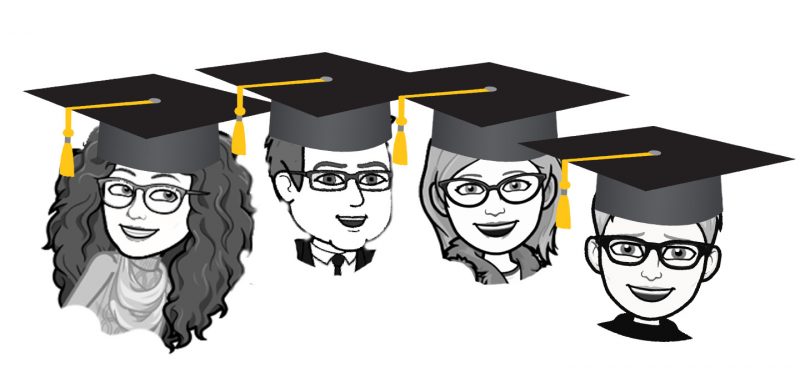 Like elite athletes at their peak, our history journalists are highly trained in the art of digging up history. It takes skill, endurance and and pure will typing to deliver interesting stories of the life and times of the great history in New Jersey and the areas you love.
And that all costs more than just our time and energy. So we're asking you to support us with more than your attention.
If you enjoy reading stories like these from our volunteer writers, please make a contribution today.
You'll help power the dedicated team behind this story and hundreds of others like it.
And your contribution is TAX DEDUCTIBLE as we are a IRS recognized 501C-3 non-profit education charitable organization.

---
Original Post: August 10,2020
Updated: August 2021
Updated: July 2022