Many people know of the 1951 Shot Heard Round the World by a man named Bobby Thomson. No other play by play call in baseball history has ever come close to raising the hairs on the back of your neck then that call. But what many many don't know is that Bobby Thomson, the Giant slugger that won the pennant with that single swing, also lived in Basking Ridge, New Jersey. Articles over the years have stated that yes Thomson lived in Staten Island and in Watchung now Mr. Local History thinks otherwise and wants to share our research. Doubt our account? Read on and you decide.
As with all Mr. Local History retrospectives, we often update the post when we learn stories and are sent photos from our community. We will continue to expand this piece as information becomes available. The story is expanding as we learn more about the family.

Mr. Local History Project
In baseball, the "Shot Heard 'Round the World" was a game-winning home run hit by New York Giants outfielder and third baseman Bobby "The Flying Scot" Thomson off Brooklyn Dodgers pitcher Ralph Branca at the Polo Grounds in New York City on October 3, 1951, to win the National League pennant. Thomson's dramatic three-run homer came in the ninth inning of the decisive third game of a three-game playoff for the pennant in which the Giants trailed, 4–1 entering the ninth, and 4–2 with two runners on base at the time of Thomson's at-bat.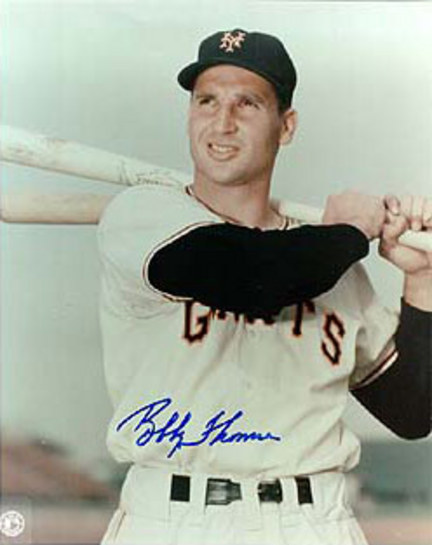 Against all odds, his walk-off home run instantly propelled his team to victory and the National League pennant, that year. Besides being remembered for Giants play-by-play commentator Russ Hodges' breathless call, it eventually became known as "the shot heard around the world." The NY Giants would go on to lose the 1951 world series to the New York Yankees 4-2.
One thing was for sure. That one home-run overshadowed his other accomplishments, including eight 20-home-run seasons and three All-Star selections. Yet, while the call, Bobby's bat and the manager Chub Feeney's scorecard are in the Baseball Hall of Fame, Bobby Thomson is not.
Side note: Thomson would continue to be productive for the Giants. The following year, 1952, may have been his best when he led the league with 14 triples and drove in a career-best 108 runs while making the All-Star team. Branca, though, would never win more than four games in a season the rest of his career.
Side note No. 2: The Dodgers could have walked Thomson (first base was open) and pitched to the next batter – rookie Willie Mays.
Thomson was born in Glasgow, Scotland October 23, 1923 and moved to the United States in 1925 when he was just two years old. He grew up on Staten Island, where he attended Curtis High School, and signed with the New York Giants in 1942. The "flying Scott," as he was known to his peers, was signed by the New York Giants (1946–53, 1957), Milwaukee Braves (1954–57), Chicago Cubs (1958–59), Boston Red Sox (1960) and Baltimore Orioles (1960). His lifetime batting average was .270 with 264 career home runs and 1,026 RBIs. Before retiring from baseball in 1960, he had been selected as a Major League All-Star on three different occasions.
Bobby Thomson Ties To Basking Ridge
Before the late 1960's and early 1970's the area now know as Deer Ridge Road was just farmland. There had been a few houses sprinkled along Mountain Road and the surrounding area that go back to the 1700's but the majority of the area was farmland. But what many residents didn't know is that there were a few locals that did know that Bobby Thompson the professional ball player did live on a farm back off what is now Deer Ridge Road in the Liberty Corner section of Bernards Township.
So history has been short on telling us that Barry Thomson lived in Basking Ridge (actually Liberty Corner) and then we found a few photographs for sale on eBay of all places. On January 13,1956 UPI took photographs of Bobby Thomson at a farm off Mountain Road in Liberty Corner, after Thomson had been signed to the Milwaukee Braves. The farm, on the southern end of Bernards Township just off Mountain Road, Thomson lived on what was then Bernards Twp. farm country. We've learned that the farm was actually owned by his wife Elaine's father Henry J. Coley of Plainfield, New Jersey.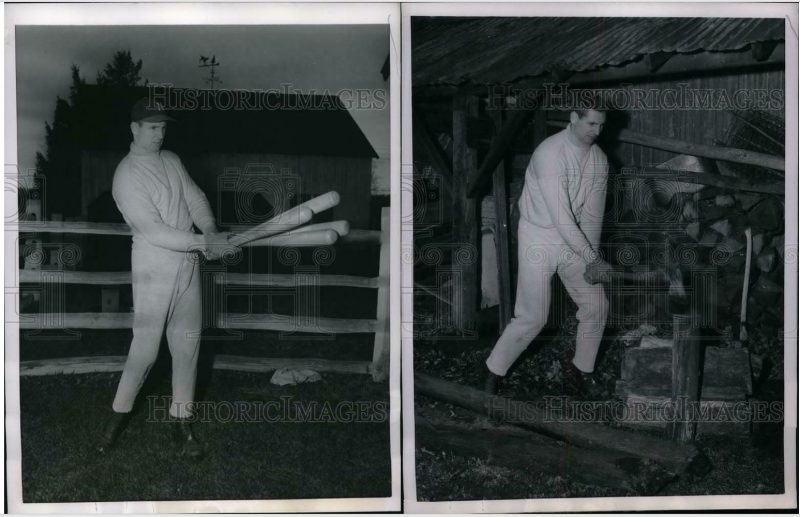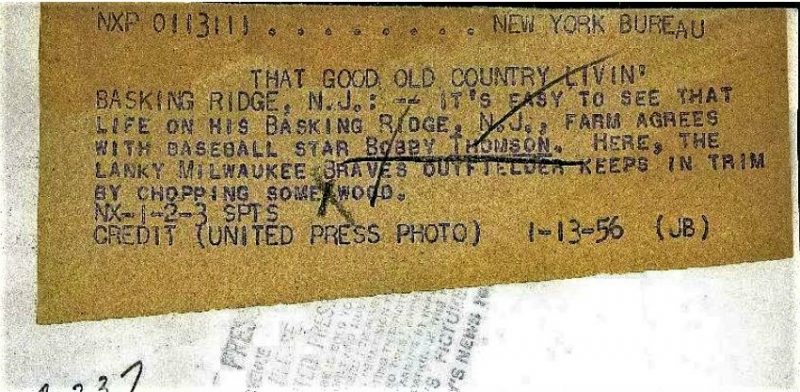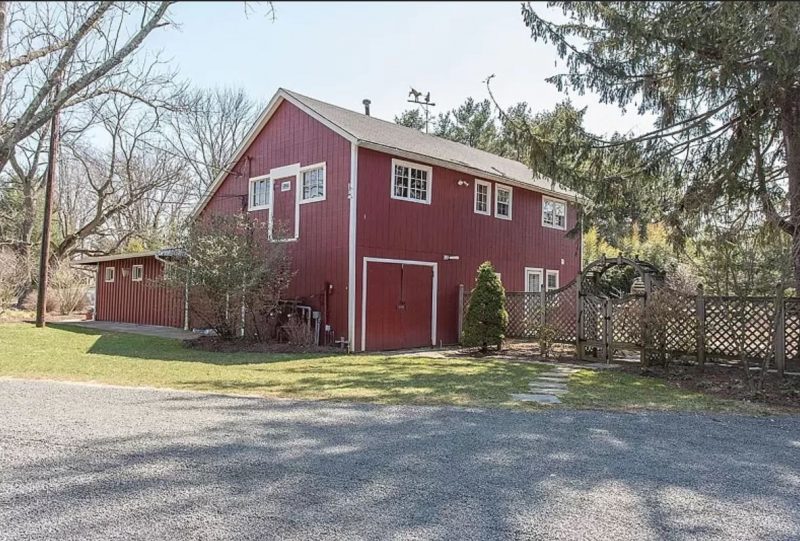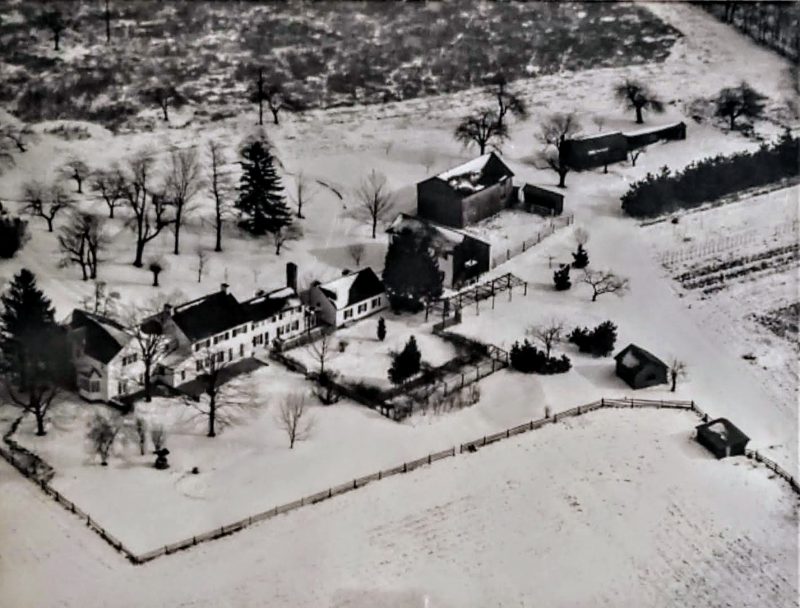 The Sporting News magazine noted that the #1 baseball call of all time was Bobby's home run in 1951. Now aren't you glad you now know he spent part of his baseball career in Basking Ridge? We do.
Bobby Thomson's last game was on July 17, 1960. Bobby Thomson as it has been documented, resided in Staten Island and finally moved to Watchung in 1958 where he and his family lived until 2006. In 1995, his son Bob married the daughter of Watchung Mayor Albert S. Ellis. Sadly Elaine "Winkie", his wife of over 40 years, passed in 1993, and his son Bobby Jr. died suddenly in 2001, on Father's Day, from a rare virus. Bobby Thomson Sr., passed away at the age of 86 on August 16, 2010 at his home outside Savannah, Georgia, where he had moved following his wife's death to be near his daughter Nancy and his grandchildren.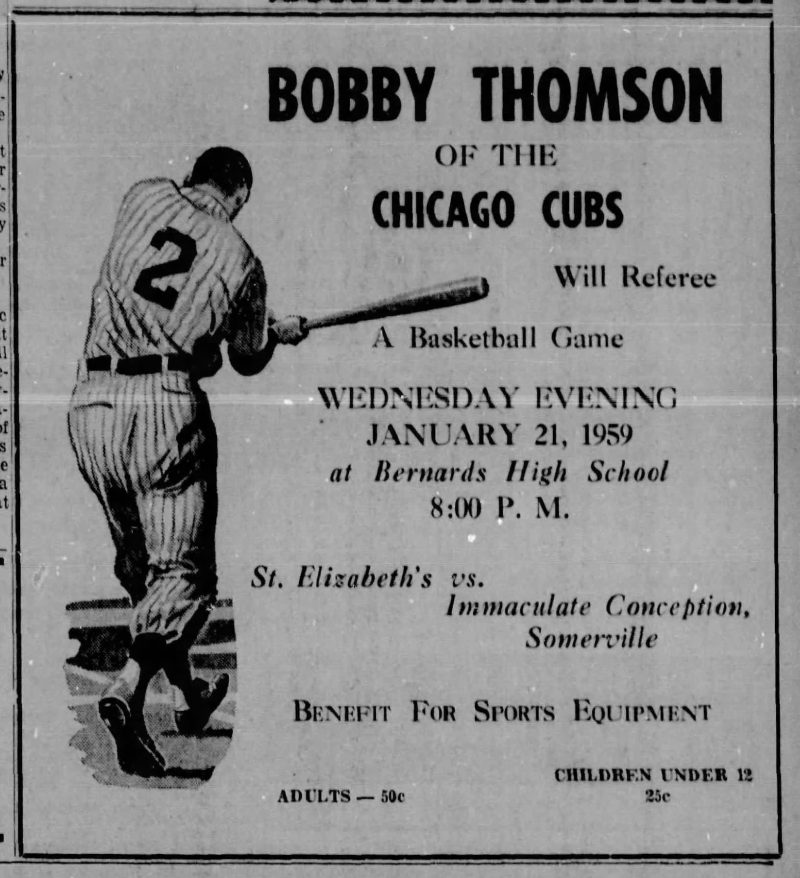 The Ultimate Bobby Thomson Baseball Card Collection (1947-1960)
Being a part of Basking Ridge's history, MLH thought it'd be cool to share Bobby Thomson's baseball card collection. Click on any image to start a slideshow.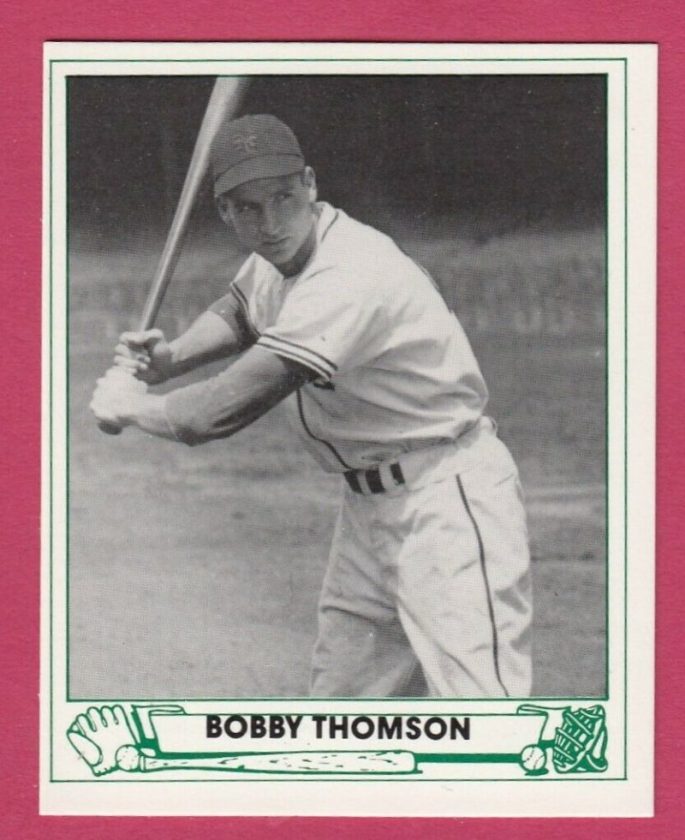 Did you know Bobby Thomson when he lived in Basking Ridge?
Post a comment below.
Additional Information
---
Like elite athletes at their peak, our history journalists are highly trained in the art of digging up history. It takes skill, endurance and and pure will typing to deliver interesting stories of the life and times of the great history in New Jersey and the areas you love.
And that all costs more than just our time and energy. So we're asking you to support us with more than your attention.
If you enjoy reading stories like these from our volunteer writers, please make a contribution today.
You'll help power the dedicated team behind this story and hundreds of others like it.
And your contribution is TAX DEDUCTIBLE as we are a IRS recognized 501C-3 non-profit education charitable organization.

---