The J. Geils Band was an American rock band formed in 1968, in Worcester, Massachusetts while John Geils was attending Worcester Polytechnic Institute. Under the leadership of guitarist John "J." Geils. But did you know that it all started when John was living in Bedminster and attended Bernards High School in Bernardsville. Let's take a look.
John (Jay) Warren Geils, Jr. was born on February 20, 1946, in New York City to John Warren "Jay" Geils and Carolyn K. "Lynne" Wolff. His family was living in Morris Plains before moving to Old Farm Lane in Bedminster Township in 1959 and attended Bernards High Regional High School in nearby Bernardsville, New Jersey. After John graduated in 1964, his father, who was a vice president at Bell Labs took a new job and the family moved to Boston.
1964-BHS-Yearbook-J-Geils-Mr-Local-History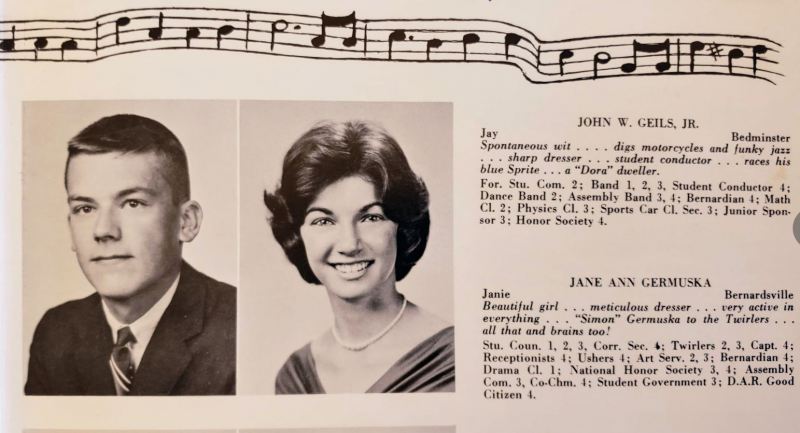 Jay Geils 1960-1964
For those from the area, Bernards High School was a regional high school. Students came from Bedminster, Bernards Township (until 1962), Far Hills, Peapack/Gladstone and of course Bernardsville.
Jay's four years at Bernards High were well served. He was an active musician in many different groups including the dance band and marching band. He was also on the yearbook staff, and on the National Honor Society. He was in the physics club, math club, student council, the car club, and he "digs motorcycles." With his sax in hand, Jay went off to Boston to become what he thought was a mechanical engineer.
John Geils and Meryl Streep at Bernards High
Meryl Streep was living in Basking Ridge while attending Oak Street Junior High School Meryl participated in her first public acting debut in the play "The Family Upstairs" as Louise Heller back on April 27, 1962. After that acting debut, that summer the Streep's moved to Bernardsville where Meryl signed up to attend Bernards High School. What many didn't know is that when Jay was in the marching band he was also remembered for his relationship with high school freshman cheerleader and actress Meryl Streep while attending BHS. John attended Bernards High School from 1960-1964 while Meryl attended from 1963 to 1967.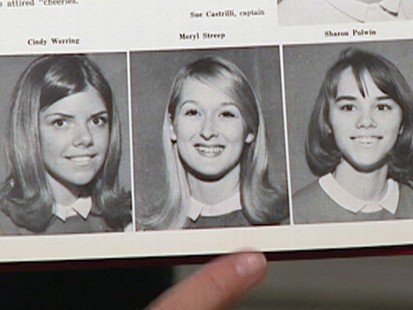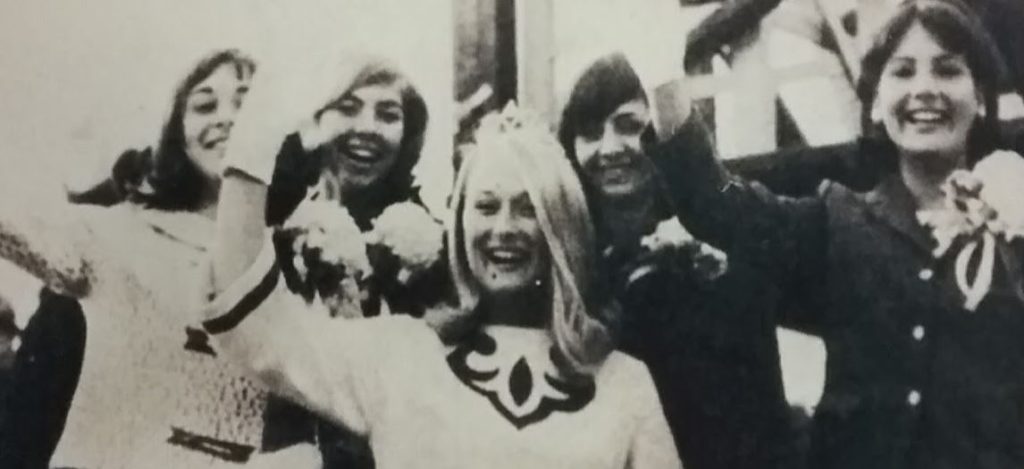 "Funny story, she went out with J. Geils from the J. Geils Band," said Castrilli. "He was a senior at Bernards High School when we were freshmen. And it wasn't a serious dating relationship, but she hung around with him, and he — seniors were allowed to drive to school. And he drove her. … So you know, and it was kind of like a — senior dating a freshman, whoa. It was almost scandalous, you know? … I honestly think she could have her pick of whoever she really wanted to have a relationship with."

Susan Castrilli, a friend of Streep's from Bernards High School in Bernardsville, N.J.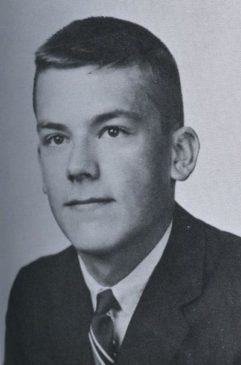 In 1967, After attending Northeastern University in Boston, John transferred to Worcester Polytechnic Institute studying mechanical engineering where they formed the band. Geils, who eventually traded in his trumpet for a blues guitar, hooked up with harmonica player Richard "Magic Dick" Salwitz and bassist Danny Klein to form his first band, Snoopy and the Sopwith Camels. They later moved to Boston, and with the addition of drummer Stephen Jo Bladd, keyboard player Seth Justman, and vocalist Peter Wolf, formed The J. Geils Blues Band which was later shortened to The J. Geils Band.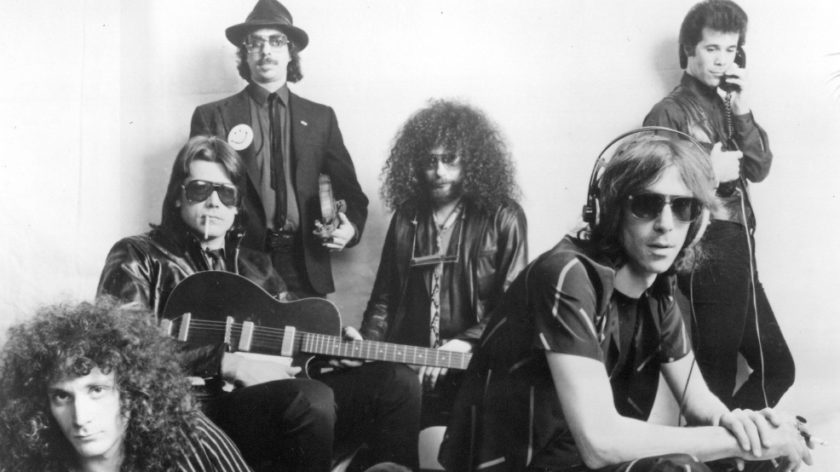 "I remember those days of going to the Tea Party and seeing them," Aerosmith guitarist Joe Perry said Tuesday night, reached in LA. The Tea Party was Boston's key late-'60s rock club and the J. Geils Band's launching pad. Perry recalled being in those audiences as "a dewy-eyed kid."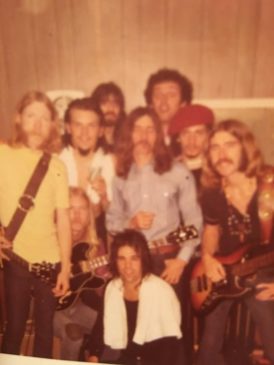 "I mean, man, if you saw that band when they were in their prime, you were spoiled. You probably expected that that's how rock is." Joe Perry
In 1982 Centerfold was their biggest hit, earning them a slot touring with The Rolling Stones, the cover of Rolling Stone magazine, and heavy rotation on the new cable network MTV with a video showing the band playing in a classroom surrounded by girls in Catholic school uniforms. This song was used in the movies Charlie's Angels: Full Throttle (2003), The Watch (2012) and Grown Ups 2 (2013). It also appeared in episodes of The King of Queens (2000), The Office (2008) and Glee (2013).
As they say, the rest is history.
2015 Geils Returns to Bernards High School
John's last time he was seen in Bernardsville was in April 12, 2015 when he appeared at Bernards High School in Bernardsville for his induction into the school's "Wall of Honor,'' which recognizes BHS graduates who have made outstanding accomplishments in their field. He then thrilled the audience with a few blasts of "Centerfold."
After leaving the band, Geils turned to his second love, auto racing, and started KTR Motorsports, a vintage sports car restoration shop in Carlsile, Massachusetts.
John W. Geils Jr., passed away on Tuesday, April 11,2017 at his home in Groton, Mass. Officials stated his death was due to natural causes. Services were held by Badger Funeral Home, Inc., Groton, Massachachusetts.