What better way to give back to our hometown then to give not just one, but TWO trees to the community. The Mr. Local History elves present our 2021 editions called the "Tooth Fairy Tree" and "His-TREES" both on full display in Bernards Township now thru the end of the year.
Tooth Fairy Tree is our Best Yet – Come See! Come Take Part!
The Mr. Local History Project presents their 2021 decorated holiday tree to honor a local business for the official Basking Ridge Tree Lighting set for Saturday, December 4, 2021. This year's business, Ridge Family Dentistry, in the center of Basking Ridge, will feature a Tooth Fairy Tree on the front porch of the building.
The Tooth Fairy Tree is decorated with a variety of tooth-related items emphasizing good oral hygiene and everyone's favorite sprite of lost baby teeth the Tooth Fairy.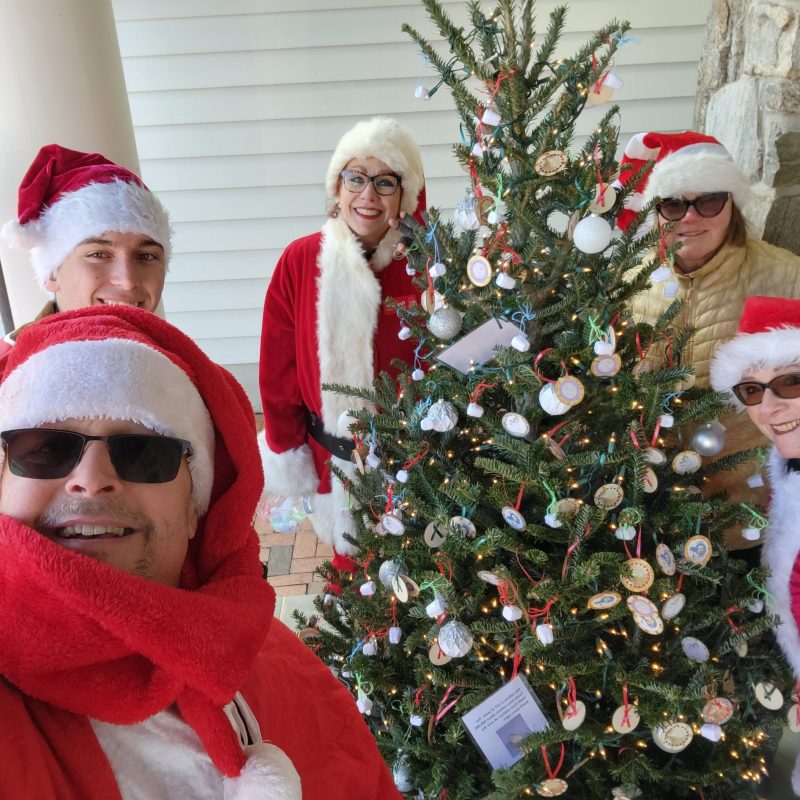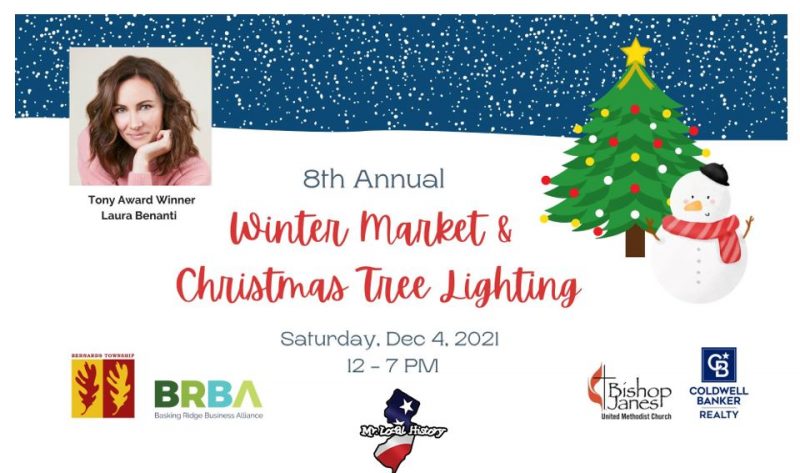 Visitors to the tree will be able to engage in "give and take" with the tree. Special tooth box necklaces are available for young children to remove from the tree and take home in preparation for the exciting event of losing their baby teeth. Special tags will be provided for visitors to write personal holiday greetings and wishes to hang on the tree.
A SECOND TREE!
2021 Festival of Trees – 40 Plus Trees including 'His-TREEs-Mys-TREEs"
The Environmental Education Center (EEC) Festival of Trees will once again feature a history-themed decorated tree sponsored by Mr. Local History. This year's entry, His-TREE's Mys-TREES will be adorned with historical artifacts and reproductions showing tools of the 18th – early 20th century. Visitors will be able to see objects such as candle snuffers, meat tenderizers and toasters, accompanied with explanatory tags.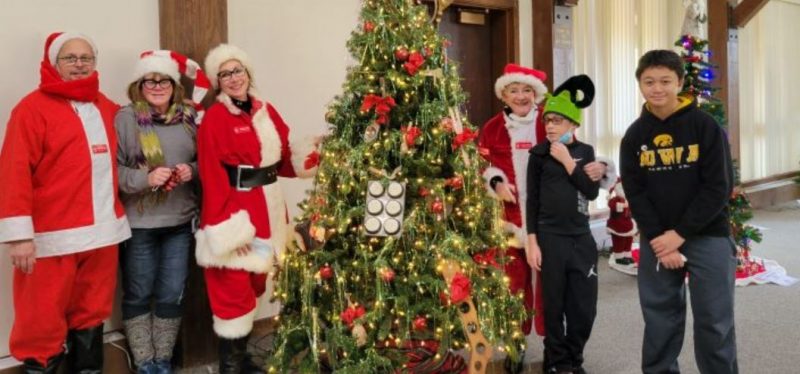 The Holiday Season is a time to celebrate family traditions, often with treasured objects that are brought out each year, stimulating memories of times past. Each one of these ornaments are real history.
From Left to Right: Brooks Betz, Jill Betz, Paula Axt, Meg Wastie,and our "History Maker" youth volunteers Devon Garwin and Jason Sateh (WAMS).
His-TREE's Mys-TREES will highlight ordinary objects from the past and will serve to educate as well as entertain visitors to EEC's Festival of Trees, which runs from Friday, December 3rd thru the month of December at the Environmental Education Center in Basking Ridge, New Jersey. For information and directions – Click Here