With Spring in the air and everyone now told to stay inside, we present our digital Mr. Local History Magazine. Remember that warmer days and gardening come to mind and we get to go outside and enjoy the fresh spring air. Make sure you do it!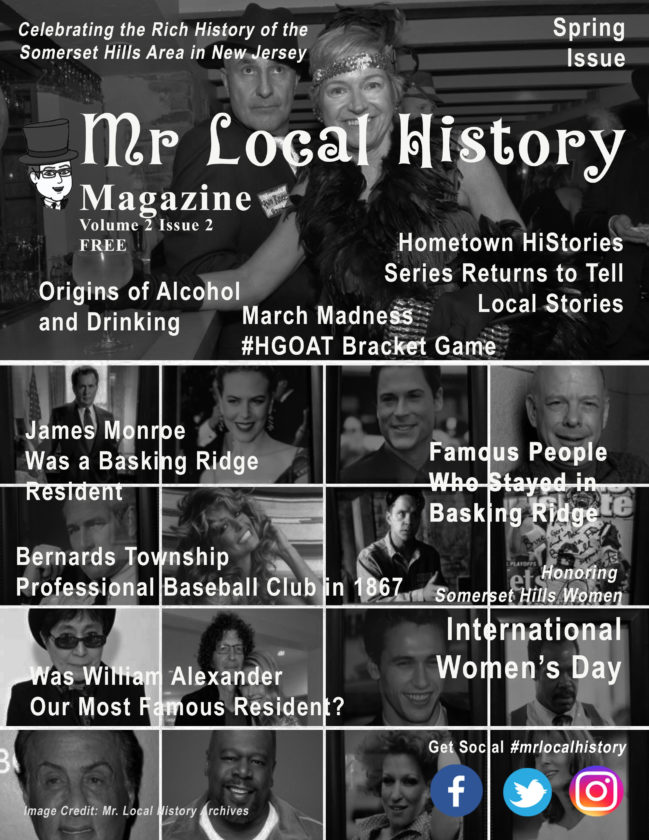 Learn things about the area that even we didn't know when we began our research. Just knowing that we had baseball in 1867 is insane.
Cover
Two great images: Our first showcases Simon and Karen Perry of Basking Ridge who breathes the essence of our Social History mission. We're bringing a slew of events to you in 2020. They also tie in well with our "Sipping – The History of Liquor and Drinking in the Somerset Hills" a great social event coming in May. Get tickets now.
The second image is a compilation of guests to the Olde Mill Inn in Basking Ridge who have visited or stayed over at the Inn.