Meet Local Artist Linda Arnold – Get an Autographed Edition
Local artist and Liberty Corner resident Linda Arnold will be signing copies of her new coloring book "Somerset Hills History" during the Bernards Township Charter Day Streetfair & Festival from 1-4pm at the Brick Academy, just off the Basking Ridge green. For every book sold, one will be donated to a local education program.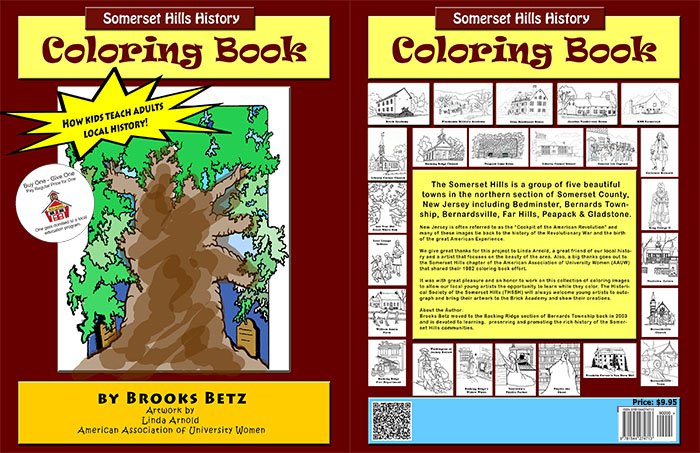 The Somerset Hills History Coloring Book highlights the history of Somerset Hills, New Jersey. The book contains 34 images including the areas famous people, places, and events in the Somerset Hills local history. General George Washington, General Charles Lee, Widow White, King George II, Governor Sir Francis Bernard and Betsy Ross are just a few of the historic figures that will be ready to color in the book. Historic sites in the coloring book include the Brick Academy schoolhouse, the Vanderveer House (home to General Knox), the Boudinout-Ross House, the Kennedy-Martin-Stelle Farmstead and many other local historic sites. Story images include America's first military academy, the lost Pluckemin Cantonment, the ghost of Phyllis Parker, and the infamous capture of General Charles Lee at Widow White's Tavern in Basking Ridge.
---

Two great books are available about the Basking Ridge Historic White Oak Tree
See them at the T3C Idea Exchange Etsy Store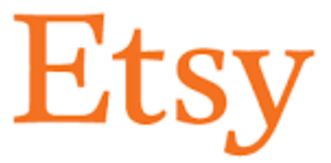 ---
Linda Arnold has been a longtime artist and illustrator and supports many of the areas art and historic efforts and THSSH is proud to have her attend this year's Charter Day celebration.
The Somerset Hills area is in the northern section of Somerset County and includes Bedminster, Bernards Township, Bernardsville, Far Hills, and Peapack Gladstone. Charter Day commemorates the anniversary of the granting of a township Charter by King George II of England, establishing Bernardston Township. This act was as a courtesy and in appreciation for the services of Sir Francis Bernard, Royal Governor of New Jersey. From January 27, 1758 to July 4, 1760 Sir Francis Bernard, son of a British Reverend was appointed for two years as Royal Governor of New Jersey.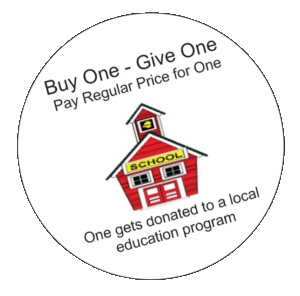 Autographed copies of the coloring book sell for $9.99 and will be available only while supplies last.
For directions, click here.