Mr. Local History Online Magazine – a free magazine with stories about local history and events in New Jersey. In this issue: Far Hills turns 100, a walking tour is coming, Analysis of the Basking Ridge Oak, Historic Marker Scavenger Hunt, the new miniatures added to the Jersey Historic Village.
Our Spring 2021 cover photo honors the 100th anniversary of Far Hills Boro along with an opportunity to acquire an exclusive custom historic Far Hills map. With the spring, time for a road trip to find historic markers in the Somerset Hills of New Jersey. A great historic tour of Basking Ridge Village is scheduled. See how seven new collectible historic wooden keepsakes have been added to the New Jersey Historic Wooden Village Collection.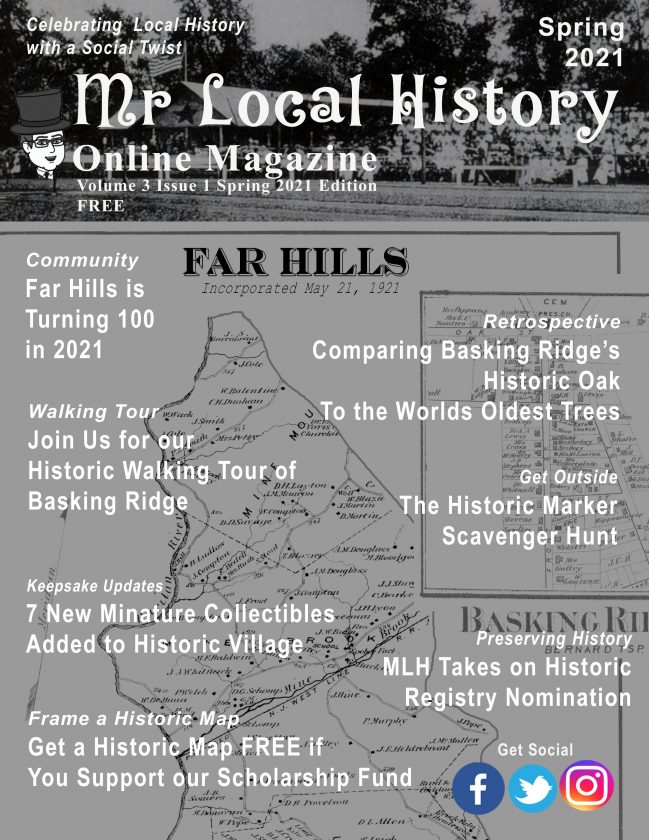 Before you go – Get notified the next time our magazine drops.