The Mayor of New Jersey's Historic Village has decreed two icons be added to the New Jersey Historic Wooden Village Collection recently in a bold move to expand the only set of New Jersey collectible icons.
Produced in conjunction with the Mr. Local History Project in conjunction with the Cat's Meow Village, a small company in Ohio who for decades have produced wooden painted collectibles known around the world. You might know them when you travel to gift shops and see local keepsakes with the little black cat, known as Casper.
Lucy The Elephant – Margate, New Jersey
Lucy the Elephant, originally named "Elephant Bazaar", was built in 1881 by James V. Lafferty of Philadelphia in an effort to sell real estate and attract tourists. Lucy stands six stories tall and weighs 90 tons. She was more than an object of awe; Lucy was a functioning building serving as a real estate office, tavern, and single family residence.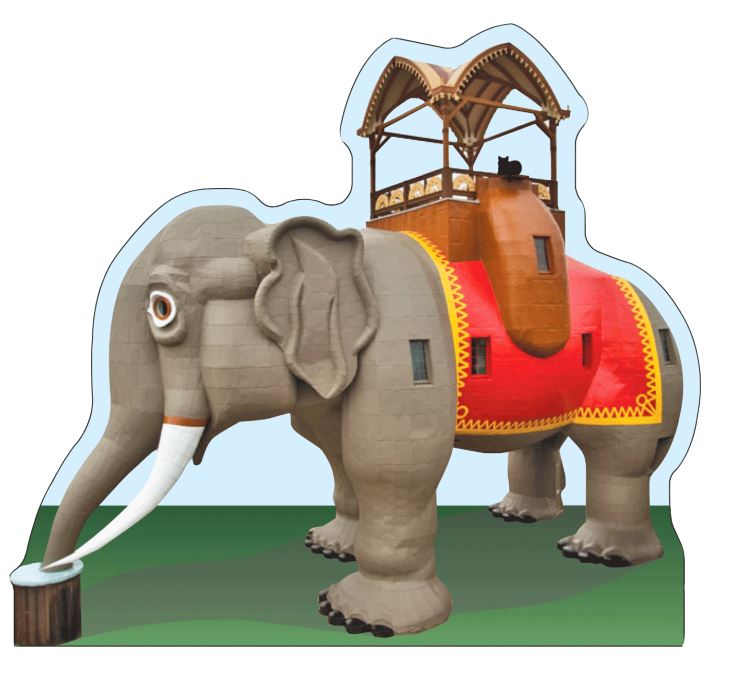 By the 1960's, Lucy was on the verge of collapse. Local residents saved her from the wrecking ball by raising money for Lucy's restoration and move 2 blocks southwest. Today she serves as a National Historic Landmark and has been dubbed America's Oldest Roadside Attraction.
Ford Mansion – Morristown, New Jersey
The Ford Mansion, a Georgian style home, was built in the 1770's for Jacob Ford, Jr., and his family. He was an iron manufacturer and later a colonel in the Morris County Militia during the Revolutionary War. After his death in 1777, his widow, Theodosia, permitted General George Washington to use their home as his headquarters during the winter of 1779-1780.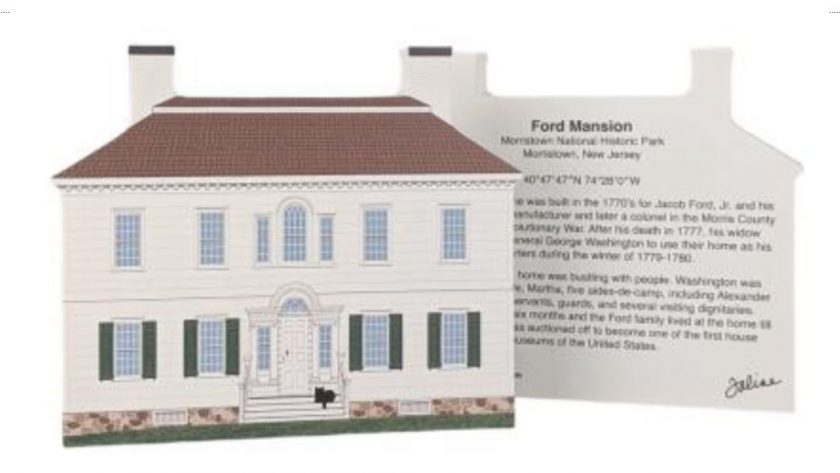 During that winter the home was bustling with people. Washington was accompanied by his wife, Martha, five aides-de-camp, including Alexander Hamilton, eighteen servants, guards, and several visiting dignitaries. Washington stayed for six months and the Ford family lived at the home until the 1870's when it was auctioned off to become one of the first house museums of the United States.
See the Entire Historic Keepsake Collection