Krug's Tavern, a shot and beer joint that's survived thru WW2, the Riots, and gentrification, the four generations continue the family legacy with this legendary New Jersey tavern. Now Krug's has reached its 90th anniversary and the non Profit Mr. Local History Project honors this monumental achievement introducing a new keepsake collectible of the tavern on wood to honor the 90 years serving New Jersey.
2022 – Krug's Turns 90 – NJ's Best Burger Stop Earns Honors
Now A Wooden Keepsake Souvenir Honors Krug's History
---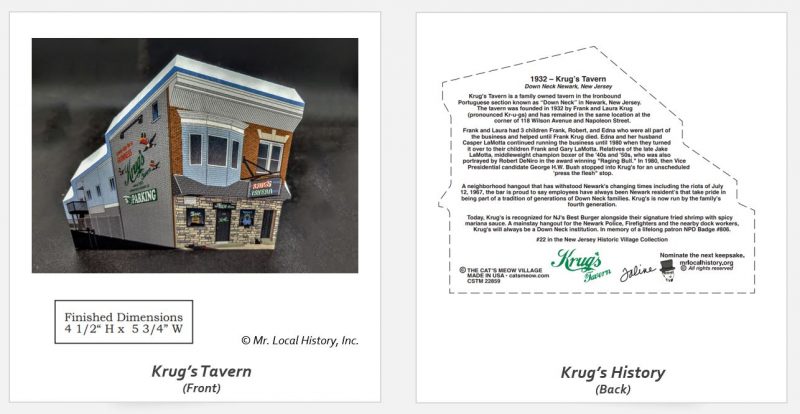 To honor the 90th anniversary of Krug's Tavern, a statewide New Jersey non-profit that preserves and promotes New Jersey's local history was honored when Krug's Tavern story was recommended to be added to the New Jersey Historic Village collection. "I was so happy to formally nominate Krug's to the village collection," says Brooks Betz, Trustee at the Mr. Local History Project.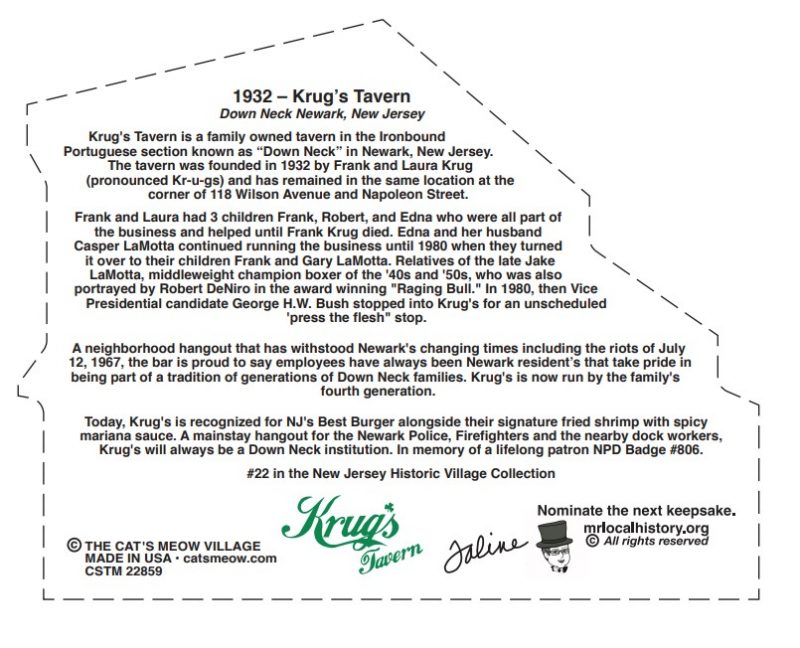 ---
The Cat's Meow Village and the New Jersey Historic Keepsake Village
The New Jersey Historic Village keepsake collection is a wood painted collectible series honoring historic iconic buildings, properties, and events that are part of the historic fabric of New Jersey's history. Each keepsake was selected based on community feedback and a voting process. Brooks Betz stated, "we're really excited to see how the public reacts to the next additions to this historic series." The Mr. Local History Project plans to introduce a number of new keepsakes help contribute our local memories to the series. Simply sign up to receive updates when the new pieces will become available.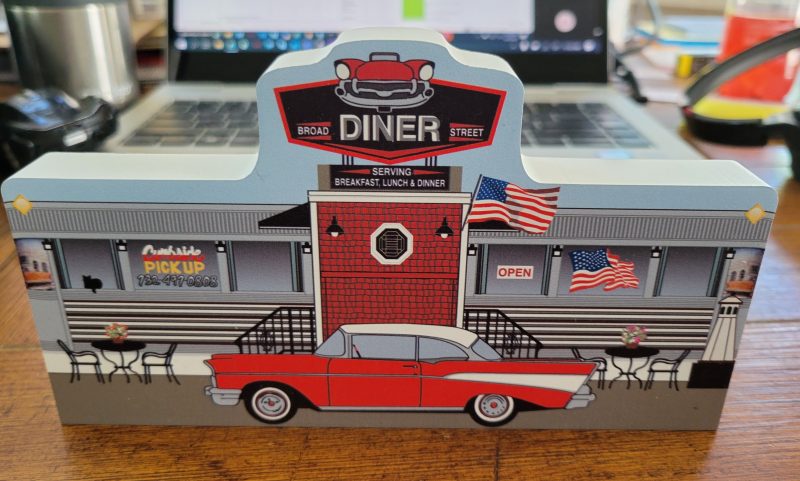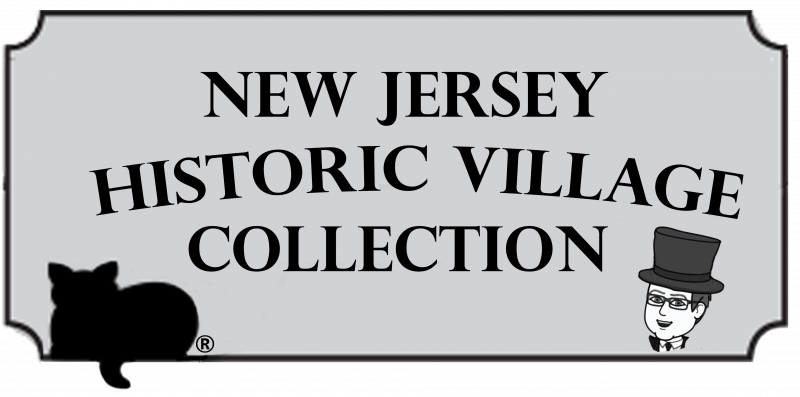 Additional Information
The Krug's Tavern keepsake is available online for pre-order now and will ship in early February 2022. The art rendering will be the front view of Krug's, with the history on the back. Each collectible is approximately 4″ high by 6 inches long and 3/4″ wide screened artwork on wood. Each piece is handmade in the USA. The Mr. Local History Project sinks all proceeds into growing the program to offer more keepsakes as we've now grown the village to over 21 keepsakes. Each piece is handmade in the USA.