In honor of International Women's Day, we thought it'd be fun to share some of the inspirational trailblazing women from our area that have made a difference. Each of these women either grew up or lived in the Somerset Hills. The Somerset Hills is the region of northern Somerset County, New Jersey that includes Bedminster, Bernards Township, Bernardsville, Far Hills, Peapack & Gladstone.
---
Millicent Fenwick (1910-1992), U.S. Congresswoman, United States representative to the United Nations. A four-term Republican member of the United States House of Representatives .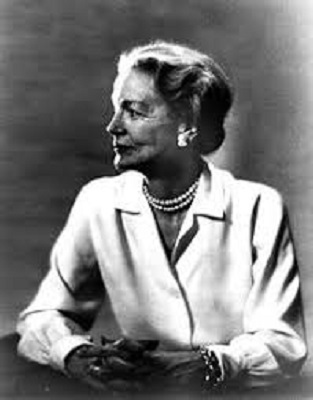 ---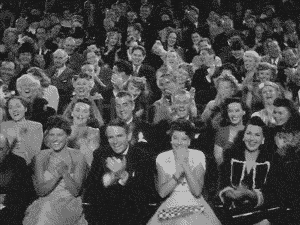 The list below is in alphabetical order so to not take away from any of these women's accomplishments.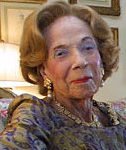 Brooke Astor – She married her first husband, John Dryden Kuser from Bernardsville (1897–1964), shortly after her 17th birthday, on April 26, 1919, in Washington, D.C. For 11 years she called the Bernardsville Mountain her home. She filed for divorce February 15, 1930 and left the area for good. In 2012, after her death in 2007, the socialite and philanthropists will was finally settled in a deal that allows $100 million to be dispensed to various charities, including New York parks, museums and schools. She died in 2007 at age 105, but Brooke Astor was at the center of New York philanthropy for nearly half a century. (Bernardsville, NJ).
---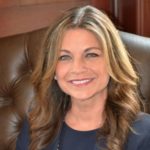 Carol Bianchi – Bernards Township Mayor Carol Manuele Bianchi was selected as the 2017 Outstanding Women in Somerset County award winners. Carol served as Bernards Township's 7th female township's mayor in 2016 and 2019 and has been on the Township Committee since 2013. Raised in Maplewood and a graduate of Rutgers University and Seton Hall Law, Carol is married to her husband Rich and has 4 children. They moved to Bernards Township in 2001. During her tenure, she worked to create opportunities for civic engagement, opening new channels for public input, and increasing communication." Bianchi was an active organizer and co-leader of the citizens group "Citizens for a Clean and Safe Millington Quarry," that brought to light the concerns about contaminated soil at the large quarrying operation off Stonehouse Road. Bianchi had also volunteered as president and public relations coordinator for William Annin Middle School Athletic Organization and as parent liaison to the District Curriculum Committee. She is a St. James Parish Volunteer and Republican Campaign Volunteer.
---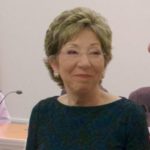 Bernardsville's First Woman Mayor – Mary Jane Canose – 2019 – the borough's first elected female mayor (2019) called for the cooperation of her colleagues on the Borough Council, which is now politically split 3-3 possibly for the first time. Canose's family includes her husband Greg, and sons Joseph and Daniel who were visiting from San Francisco. (Bernardsville, NJ)
---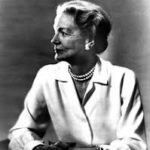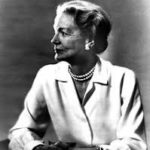 Millicent Fenwick (1910-1992), U.S. Congresswoman, United States representative to the United Nations. A four-term Republican member of the United States House of Representatives .
She was elected to the Bernardsville Borough Council in 1957. Commentator Walter Cronkite called her "the conscience of Congress." In 1982, she ran for a United States Senate seat, and defeated conservative Jeffrey Bell in the Republican primary. However, she then narrowly lost the general election to liberal Democratic businessman and Automatic Data Processing CEO Frank Lautenberg in a stunning defeat. (Bernardsville, NJ)
---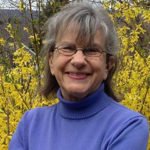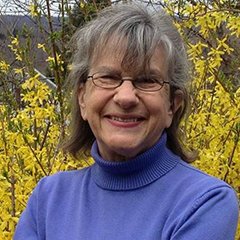 Patricia Lee Gauch (born 1934), author of over 30 works of children's literature who was inducted into the New Jersey Literary Hall of Fame in 1993.
---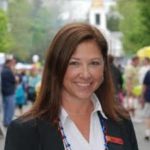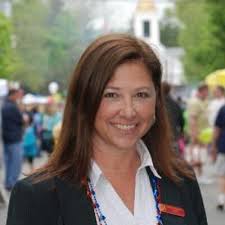 Carolyn Gaziano- Ms. Gaziano has served on the Bernards Township Committee since 2010. She previously served as the 6th female Mayor in 2013 and 2017. She is a graduate of Syracuse University and a resident of Bernards Township since 1991 with husband Joe. They have three children who have attended Bernards Township Public Schools. Carolyn was founder of the Ridge High school Gymnastics team and on the executive board of the Fencing team. She was also part of the town's environmental commission.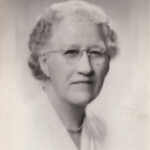 Elizabeth Gill – The Gill School for girls in Bernardsville. The Gill School was established by Miss Elizabeth Gill in 1934 as the Wychwood School. Her educational philosophy was based on the value of the individual and she sought, through small classes and direct teacher-student relationships, to establish a "rich school experience" for her students. The physical development of the individual was encouraged, with at least two hours each day spent outdoors.
The first graduating class consisted of three students. The Gill School was located at Stronghold, a large mansion in Bernardsville, for many years. The campus was sold in the mid 1990's and is now a private residence. A merger with St. Bernard's School took place in 1972. The school is now the Gill St. Bernard's School for both girls and boys and is in Gladstone, NJ.
---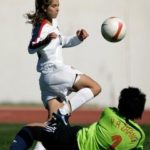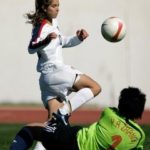 Tobin Heath – (born 1988), soccer player and member of the United States women's national soccer team who won a gold medal as youngest member of the US team in the 2008 Olympics.
Heath graduated from Ridge High School in Basking Ridge in 2006.
She currently plays professionally for Portland Thorns FC of the National Women's Soccer League (NWSL) and the United States women's national soccer team. She is a two-time Olympic gold medalist and also a FIFA Women's World Cup winner and finalist with the United States women's national soccer team. Word has it that just this week she was at it again scoring the only goal in an olympic qualifier. Keep making us proud Tobin. (Bernards, NJ)
---
Mayor Mary Hamilton – First woman mayor of the boroughs of Peapack & Gladstone.
The Mayor is elected at large and serves a term of four years. In 1999 Mary received a special recognizing "Outstanding Women in Somerset County".
---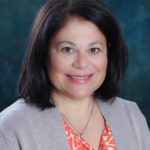 Carolyn Kelly – former Township Committee member who served as the 4th female township's mayor in 2005 and 2009. She currently is first vice president of the Friends of the Kennedy Martin Stelle Farmstead, which is listed on the New Jersey and National Register of Historic Places (Bernards Township).
---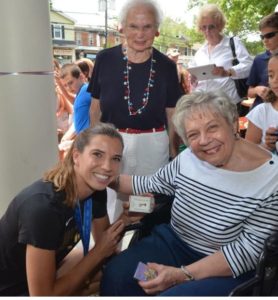 Joanne Howell – the first woman Mayor of Bernards Township (and the entire Somerset Hills) back in 1978. She served again in 1979 as well. She was appointed in a unanimous vote by the Township Committee and replaced Mayor Robert Deane. She had a son Ted who was a sophomore at Ridge High School at the time and was the youngest of three children.
---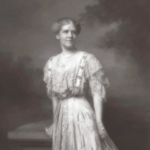 Kate Macy Ladd – Mrs. Ladd was an American philanthropist dedicated to supporting women. Macy was a Quaker heiress to a whaling/oil/shipping fortune; her father's business partner was John D. Rockefeller.
In 1908, she turned Natirar (Raritan spelled backwards) into a convalescent home for "deserving gentlewomen who are compelled to depend upon their own exertions for support shall be entertained without charge…". They had no children, and story has it that Mrs. Ladd spent most of her adult years in a wheelchair, although she had no real physical handicap. Eventually her body failed and she became wheelchair-bound. Her husband Walter established a fund after her death to ensure the work's continuation, and when she died, the entire estate was turned over to the fund.
In 1983 the convalescent home closed and the King of Morocco bought the house that same year for $7.5 million. She also founded and endowed the Josiah Macy, Jr. Foundation (Peapack, NJ)
---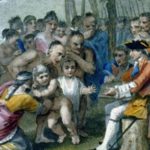 Mary Lewis Kinnan was born in Basking Ridge in 1763. When she was 15, she married Joseph Kinnan and together they moved west to farm in the western part of Virginia in a place called Tygart's Valley. She was kidnapped by Indians in western Virginia and returned to Basking Ridge by her brother, Jacob Lewis in 1794, and John Ayers, 1691-1759, donor of the church property in 1731. (Bernards Township)
She lived till age 85 and is burried in the cemetery at the Basking Ridge Presebyterian Church. (Bernards Township)
---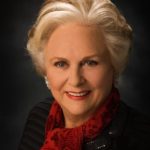 Jacqueline "Jackie" Mars is an American heiress, investor and philanthropist.
The family name is associated with a galaxy of the most popular and famous products in the world: Milky Way, Snickers, 3 Musketeers, M&M's, DoveBars, Uncle Ben's rice and Pedigree and Whiskas pet food. Mars is four times the size of its candy company rival, Hershey.
In 2019, her estimated net worth was $24.5 billion. (Bedminster, NJ)
---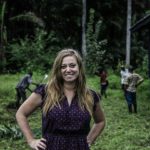 Katie Meyler (born 1982), 2014's Time Persons of the Year for the group "Ebola fighters". "Ebola fighters" refers to health care workers who helped stop the spread of Ebola virus disease during the Ebola virus epidemic in West Africa, including not only doctors and nurses, but also ambulance attendants, burial parties and others
---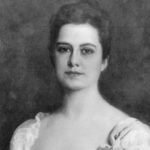 Mrs. Clarence Blair Mitchell, founder of the VNA of Somerset Hills. In 1904, she took on the responsibility of ministering to the sick and poor in and around Bernardsville, NJ, at a time when there was very little precedent for this kind of service. The first VNA was at 12 Olcott Road. (Bernardsville)
---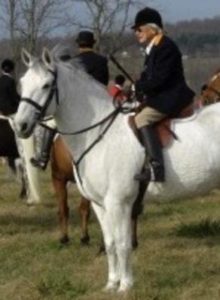 Elizabeth Mead "Betty" Merck – she was a director of the Far Hills Racing Association and a past master of the Essex Fox Hounds in central New Jersey. She also was deeply involved in land-conservation efforts in the region. She had the distinction of having ridden horses in ten different decades and fox-hunted until she was in her 90s. She rode her beloved steed, Smokey, until she was 94. She served her community in elected office for 15 years on the Bedminster Township Committee from 1975 to 1989. Her grandfather was Merck Pharma's Chairman.
Betty also served on local township commissions, including the Open Space Farmland Advisory Committee, the Lamington Conservancy and on the boards of the New Jersey Nature Conservancy, Raritan Headwaters Association, the Lamington Conservancy and Miss Porter's School. A lifelong conservationist, Mrs. Merck was recently celebrated by the Garden Club of America Regional Chapter with an award for conservation. (Bedminster, NJ)
---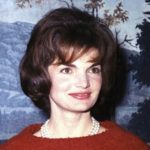 Jacqueline Kennedy Onassis – First Lady of the United States from January 20, 1961 – November 22, 1963. After her husbands death she spent time as a resident guest in Bernardsville. (Bernardsville/Far Hills)
First Lady of the United States from January 20, 1961 – November 22, 1963. After her husbands death she spent time as a resident guest in Bernardsville. In 1997, a neighbor who has tended to Jacqueline Kennedy Onassis' house since her death in 1994 now owns it.
The secluded two-story converted barn in Bernardsville, N.J., was purchased by longtime friend Marjorie "Peggy" McDonnell Walsh for $1.47 million on July 27, according to deed records.Walsh and New York attorney George Goodman, who represented Onassis' daughter, Caroline Kennedy, in the sale, declined comment.
The former first lady bought the house on 9.9 acres in 1974 for $200,000. She used it as a weekend home and neighbors often saw her in riding pants or sweatsuits, horseback-riding on her property.(Bernardsville)
---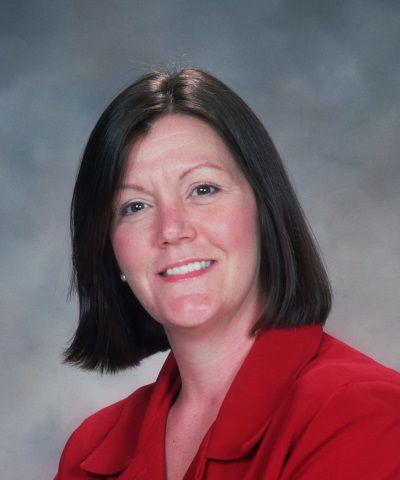 Mary Pavlini – former Bernards Township Committee members who served as the 5th female township's Mayor in 2007 and 2012. Mary was a graduate of Lycoming College in 1983. She also served for 9 years on the Bernards Township committee.
During her first term, Pavlini was responsible for setting up the township's "Green Team," which placed Bernards Township at the forefront in taking steps to save energy and encourage environmentally friendly practices as part of municipal operations. Pavlini set up the township's agricultural advisory task force, and spearheaded the preservation of the historic English farm in the Liberty Corner section of the township. Township Administrator Bruce McArthur described Pavlini as a "take the bull by the horns kind of woman."
---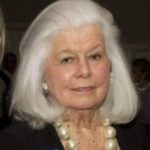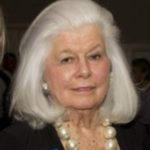 Philanthropist Nancy Buck Pyne, of Peapack-Gladstone, credited with being responsible for raising more than $50 million for charities during her 89 years of life. The old guard of Far Hills, "the tea and crumpet" set nicknamed Mrs. Pyne Princess.
She has been an advocate and trustee of the Jacobus Vanderveer House in Bedminster, a supporter of the Visting Nurses Association of Somerset Hills in Basking Ridge, and has volunteered with the Matheny Medical and Educational Center in Peapack-Gladstone and other causes. (Peapack, Gladstone, NJ)
---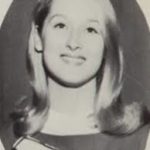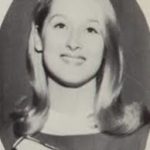 Meryl Streep – Grew up in Basking Ridge from 1955. Moved to Bernardsville in 1962. – Actress – Bernards High School 1967 graduate. Many people don't know but Meryl dated classmate J. Geils, founder of the J. Geils Band, who was also from Bernardsville. (Basking Ridge/Bernardsville)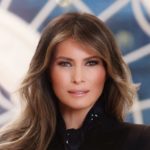 Melania Trump – Melania Trump – She assumed the role of First Lady of the United States on January 20, 2017 and often is seen during the summer months at their Summer White House in Bedminster, NJ. Her BE BEST initiative concentrates on three main pillars: well-being, social media use, and opioid abuse. (Bedminster, NJ)
---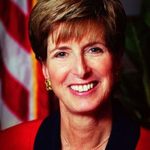 Christine Todd Whitman – Former Governor of NJ and great granddaughter to Grant Schley, founder of Far Hills, New Jersey. She served as the 50th Governor of New Jersey, from 1994 to 2001. She was the first woman governor in the history of the state. (Far Hills, NJ)
Additional Information
As a final addition, Bernards Township (1978), Bernardsville (2019), Peapack/Gladstone (1980) have had women Mayors operating their community. Bernards Township has had the honor of having 7 women serve as Mayor of Bernards Township. We'd like to congratulate the Bernards Township community and those Mayors for their service as well. They have served a total of 15 years since the role was created back in 1953 (It was a Chairman position prior):
1978 & 1979 – Joanne Howell (R) Bernards Township, NJ (First Township Woman Mayor)
198? – Mary Hamilton – Peapack/Gladstone (First Borough Woman Mayor)
1986 – Sandra Harris – (R) Bernards Township, NJ
1989 & 1990 – Sandra Harris (R) Bernards Township, NJ
1995 – Diana Boquist (R) Bernards Township, NJ
1999- Diana Boquist – (R) Bernards Township, NJ
2005 – Carolyn Kelly – (R) Bernards Township, NJ
2007 – Mary Pavlini – (R) Bernards Township, NJ
2009 – Carolyn Kelly – (R) Bernards Township, NJ
2012 – Mary Pavlini – (R) Bernards Township, NJ
2013 – Carolyn Gaziano – (R) Bernards Township, NJ
2016 – Carol Bianchi – (R) Bernards Township, NJ
2017 – Carolyn Gaziano – (R) Bernards Township, NJ
2019 – Carol Bianchi – (R) Bernards Township, NJ
2019 – Mary Jane Canose – (R) Bernardsville, NJ (First Borough Women Mayor)
Additional Information