What better way to share New Jersey's local history then with games. In an effort to create a fun and entertaining teaching method, the Mr. Local History Project presents a number of interactive puzzles and games for kids and adults. Look for different kinds of puzzles, from crossword puzzles to word searches, memory games and more!
We're testing public interest with our first pilot of 2022. If you like the idea of growing our games catalog as part of our education program, please let us know.
Feel free to print or share.
If you like them, let us know.
Somerset Hills History Word Search

Just click the image below and play! When you find a word, just click on the first and last letter.
#somersethills #baskingridgenj #bernardsvillenj #farhillsnj #bedminsternj #peapacknj #gladstonenj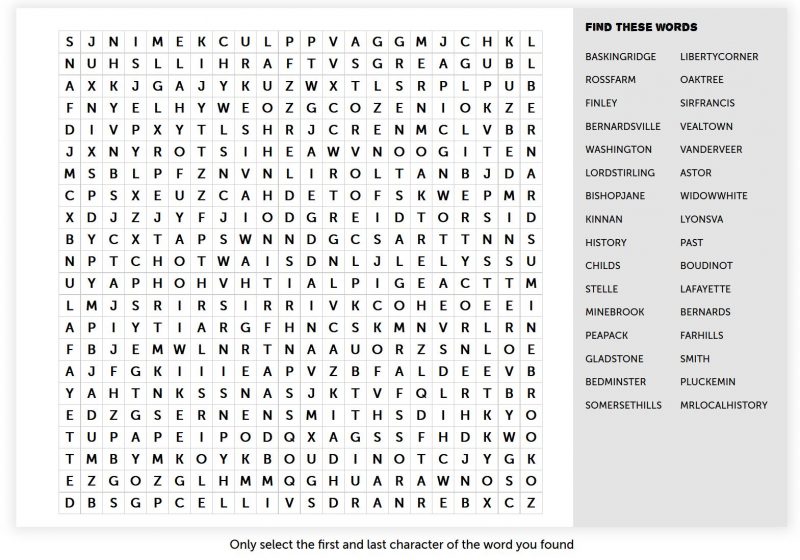 Sliding Puzzle – Basking Ridge Map 1800s
Just like the days gone by. Once known as the "thumb puzzle" or "finger puzzle", simply click the box you want to move to the open space. Continue until all the pieces are in their correct position.