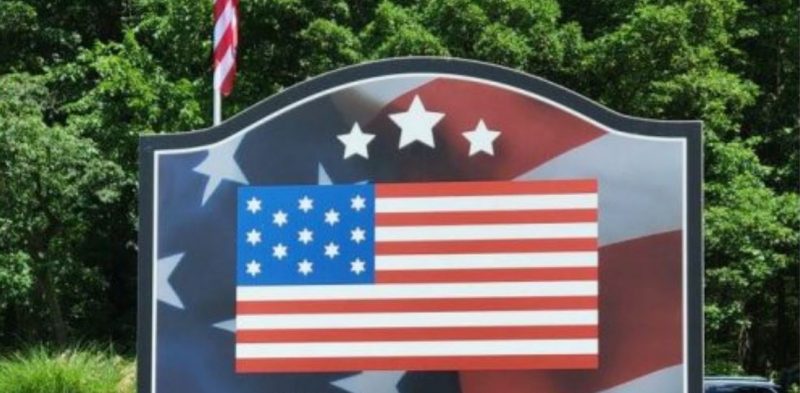 Date
Jul 04 2022
Expired!
New Jersey's Gift to America – July 4 Celebration – 2022
New Jersey's Gift to America
Somerset County's Gift to America
Bridgewater's Gift to America
Middlebrook's Gift to America
They all work this Independence Day on July 4th.
RAIN or SHINE – Monday, July 4, 2022 – Join friends and family on Independence Day as the Washington Camp Ground Association honors the American flag, the playing of the Star Spangled Banner and the reading of the Declaration of Independence. It's a pure American celebration. We call it "Jersey's Gift to America!"
Middlebrook is a tiny section of land recognized as part of Bridgewater, New Jersey just south of Martinsville in Somerset County, New Jersey. It's just north of Bound Brook. It was on a warm "almost summer day" on June 14, 1777 that the Continental Army hoisted America's first official flag after the Continental Congress approved the flag on June 14, 1777, know to America as Flag Day.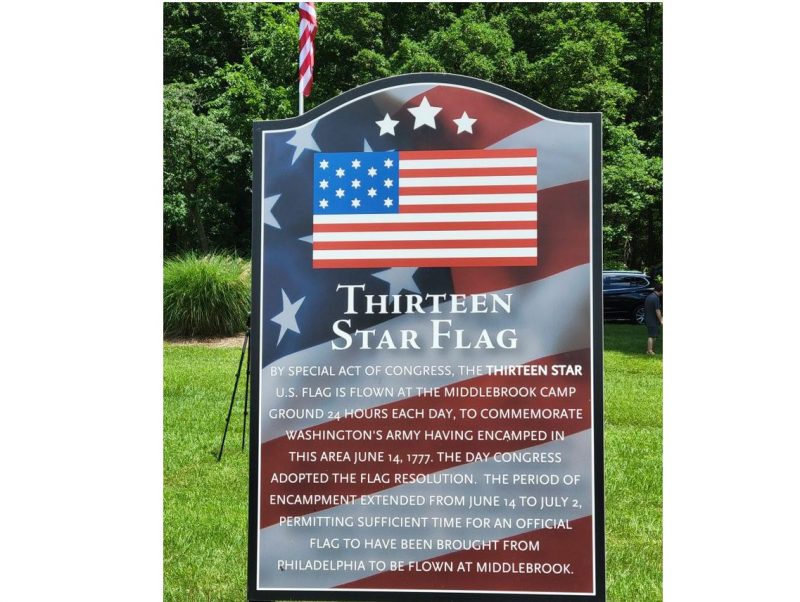 Please consider car pooling, walking or biking if able. (Parking is limited and we'd like to save it for those who most need it.)
Ceremonies begin at 10am.
Bring a lawn chair.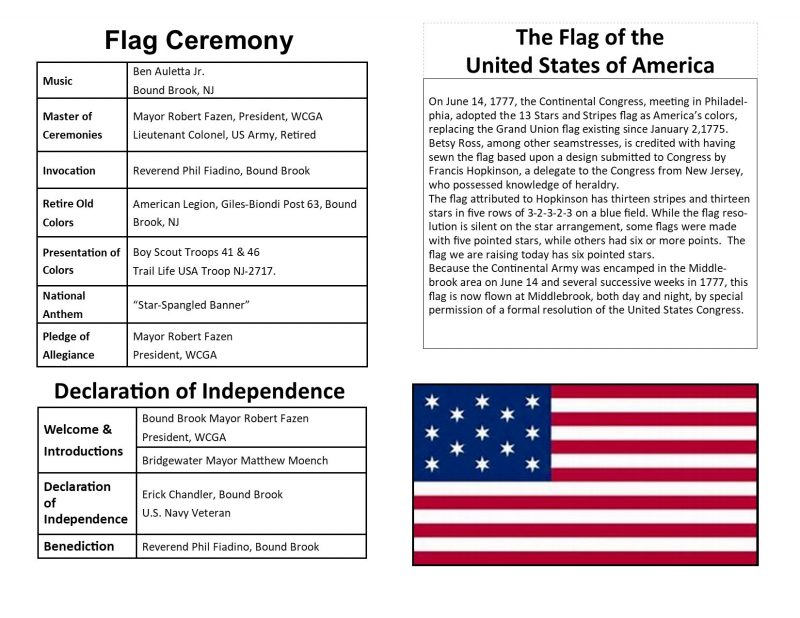 On June 14 (Flag Day) in 1992, the United States Postal Service honored Hopkinson as the "Father of the Stars and Stripes" with a commemorative pictorial postmark showing the flag shown above.
The City of Philadelphia, Edward G. Rendell Mayor, issued a proclamation making September 21, 1992 Francis Hopkinson Day in honor of this "…great American leader" who "is also credited with designing the first official United States flag". Sept. 21 is Hopkinson's birthday.
Master of Ceremonies:
Washington Camp Ground Association President & Bound Brook Mayor
Bob Fazen, Retired LTC, U.S. Army
10:00am
Assembly LIVE IN PERSON OR LIVE STREAMING HERE ON FACEBOOK LIVE.
– Enjoy Patriotic Music
10:25am
LIVE STREAMING Starts HERE ON FACEBOOK LIVE.
– https://www.facebook.com/groups/1873739912821643
10:30am
Flag Ceremony
– Invocation
– Retirement of Old Colors (Taps)
– Presentation of New Colors (National Anthem)
– Pledge of Allegiance
10:45am
– Words of Welcome
– Reading of the Declaration of Independence
11:15am
– Benediction
– Closing Remarks
Get Your Own Historic Hopkinson 1777 American Flag – Supports Jersey Local History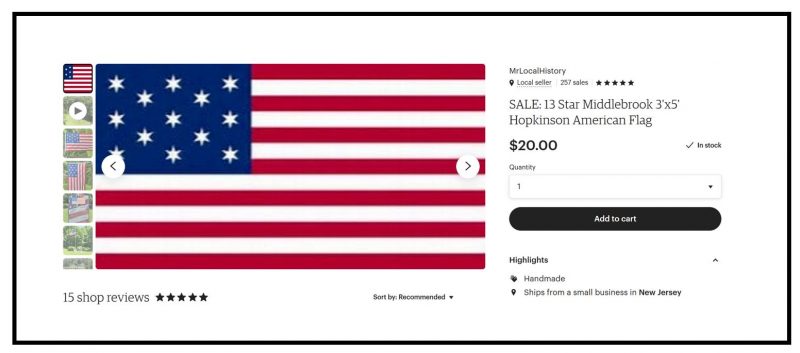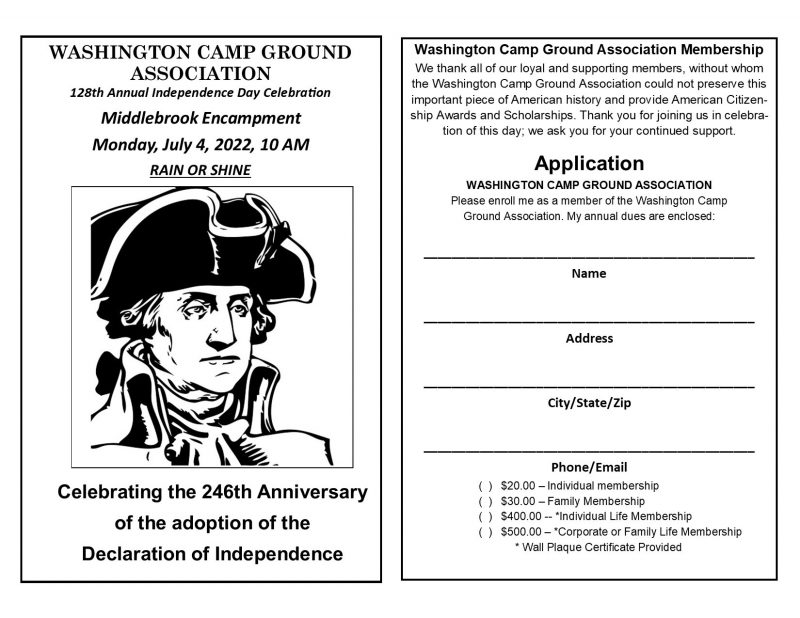 More Information
---