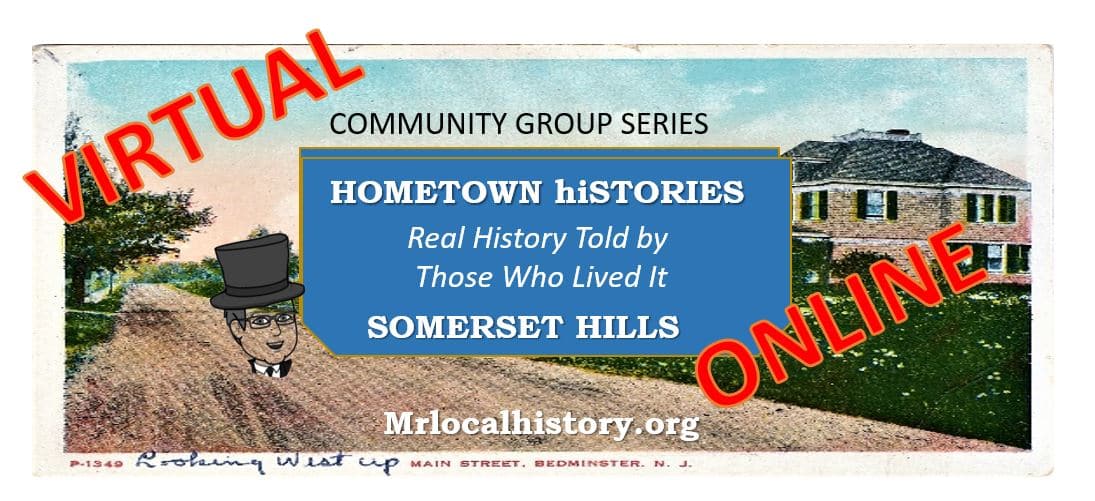 Date
May 03 2020
Expired!
VIRTUAL EVENT: Hometown hiSTORIES – History Worth Sharing Series
COVID-19 Update:
Hometown Histories Program Going Virtual To Share Local History
Knowing it is unsafe to meet due to the COVID-19 pandemic, the Mr. Local History Project is moving forward with a 45 minute virtual community gathering using ZOOM video conferencing, an online social gathering method which uses technology to bring people together from their home. So please register if you can attend and let's have a virtual roundtable. It's not the same but the virus won't stop making history, and so we're adapting. Register and we'll send you all the details and prep along with lessons to help you get ready using this new technology from a desktop, laptop, smartphone or tablet. Join us for this historic first!
Share or Listen – Everyone is Invited via our Zoom Online Gathering.
The new Hometown His-Stories series is new series that was started by Brooks Betz when he was the Programming Chair at the local historical society. "The new series will be different as it will mobilize and come to the storytellers," stated Betz, the founder of the Mr. Local History Project and Bernards Township's official historian. "When the timing is right, we hope to bring the series on the road to places like Fellowship Village and Ridge High School." The 45 minute online session will bring technology to elders, but allow the community to still come together and share as a community. "We hope those who are tech savvy help elders with the technology and bring them to the table and turn on the video camera on their laptop, "stated Betz. "We have no idea what will happen but we want to give it a try and are hopeful we can pull it off." The event will be password protected to protect privacy and security.
If you're from Bernardsville, Bernards Township, Bedminster, Far Hills, Peapack, or Gladstone you're invited to join the discussion. Guests from any area are welcome to join and learn.
About the Mr. Local History Project:
The Mr. Local History Project a membership based all volunteer 501C3 non-profit with a mission to preserve and promote history with a social flare in the Somerset Hills area we call home including Bernardsville, Bernards Township, Bedminster, Far Hills, Peapack, or Gladstone.
If you have an hour – listen as former Basking Ridge resident Dulcy Green DuPont
talks about her childhood living in the Astor Estate in Basking Ridge.
Please consider becoming a SUPPORTING MEMBER of this SERIES and our mission – Become a Member Today!
Click the RESERVE YOUR SEAT button to Register for FREE!