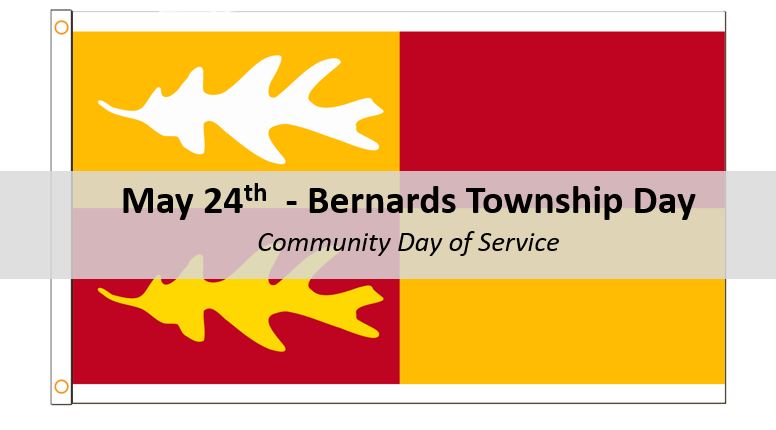 Date
May 24 2022
Expired!
Bernards Township Day – May 24 – A Day of Community Service and Pride
The inaugural Bernards Township Day on Tuesday, May 24, 2022 commemorates the May 24, 1760 anniversary of the granting of a township Charter by King George II of England, establishing Bernardston Township. The day is dedicated for organizations and residents give back to Bernards Township by performing various acts of community service for the township that makes Bernards Township a better place to grow up, live, or work.
Any local organization or school program in Bernards Township is welcome to participate. All you have to do is set up for your event to take place on Tuesday, May 24, 2022 where show any act of community pride or civic mindedness. The Mr. Local History Project hopes everyone in town considers purchasing a Bernards Township flag to share their local pride in our township.
SHARE YOUR VOLUNTEER OPPORTUNITY and post your act of pride on our Facebook Group – Click Here
For additional information on how you can get a Bernards Township official flag – Click Here
UPDATE: Due to supply chain issues at the Annin Flag Company, flag delivery is now estimated to be the week of June 6, 2022. Apologies for the delay.