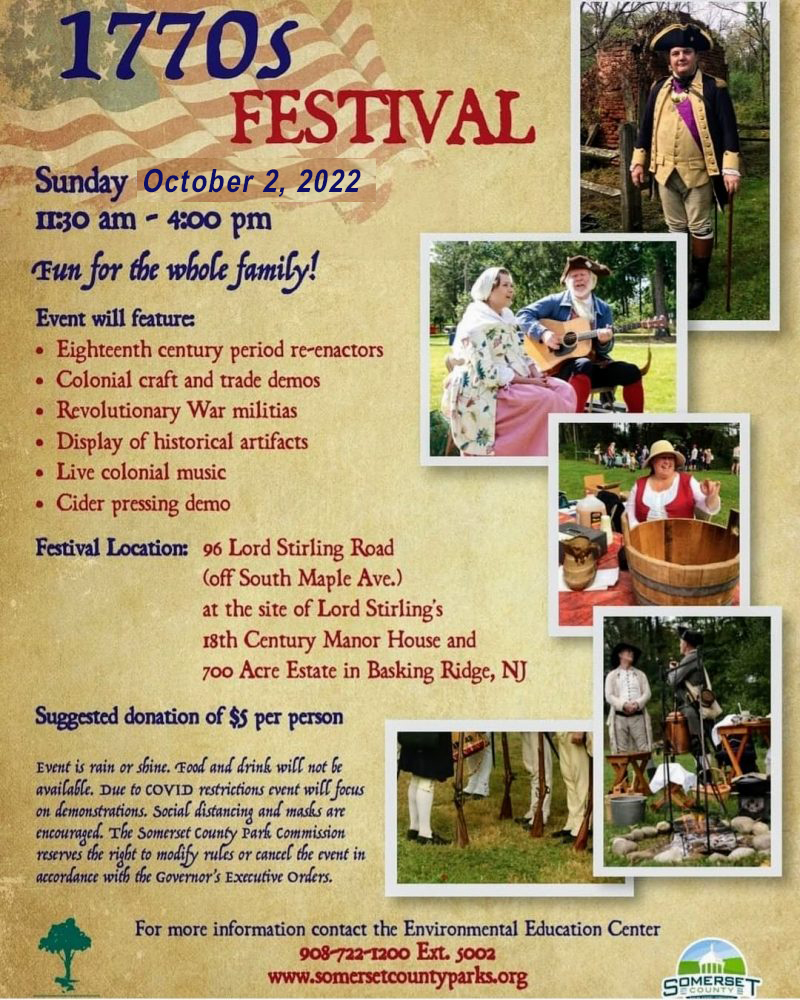 1770s Festival – Lord Stirling's Lost Estate 2022
Each year on the first Sunday in October, Lord Stirling's estate at Lord Stirling Park in Basking Ridge, NJ comes back to life in the late 1700s. Colonial craftspeople ply their trades, a town crier delivers the daily news, and Revolutionary War military detachments camp and conduct maneuvers on the former estate lawn. The event promotes historical and environmental education highlighting the unsung Revolutionary War hero William Alexander, Lord Stirling, who lived on the site and served under General George Washington. The event is sponsored by the Somerset County Parks Commission.
Take a look at our new investigation to how beautiful the former Lord Stirling Estate was to Basking Ridge and the Colonies
The Mr. Local History Project will be there to offer historic information, maps, collectibles, and other fun items.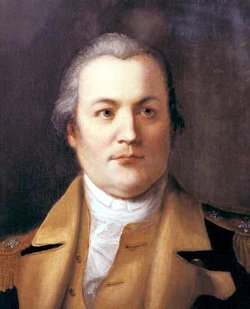 Read about Lord Stirling – https://www.mrlocalhistory.org/lordstirling/
Come out for a fun day. (Rain or Shine)