JOIN US THURSDAY, DECEMBER 3 for a VIRTUAL EVENT from 7-8pm.
DID YOU KNOW BASKING RIDGE AND OTHER TOWNS WERE ALMOST LOST TO A SUPER REGIONAL AIRPORT IN THE 1960S?
Taped: December 3, 2020
Background
61 years ago this December, On Dec. 3, 1959, the Newark Evening News published a story, "Jetport plan unveiled" revealing the Port of New York Authority's intent to claim 10,000 acres of The Great Swamp in Morris County to build the world's largest regional airport. Join the Mr. Local History Project as we welcome filmmaker Scott Morris for a one hour Zoom discussion on the film and the fight to save the Great Swamp and defeat the Jetport.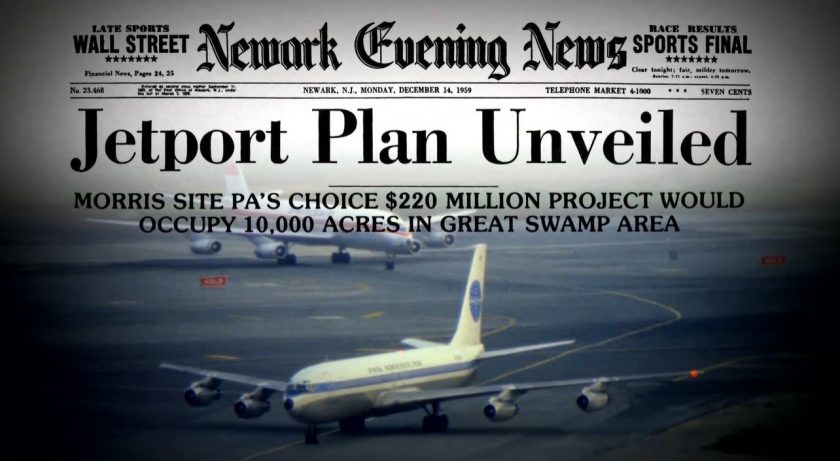 The massive grassroots fight against the plan to protect the serene, sparsely settled marshland and countless varieties of wildlife from becoming multi-lane highways and asphalt saved the Great Swamp.
The documentary movie, "Saving the Great Swamp: Battle to Defeat the Jetport" is an award-winning, one-hour documentary is about the events, people and politics behind the struggle to preserve the Great Swamp that took place from 1959 to 1968.
The event is a one time virtual event.
JOIN US THURSDAY, DECEMBER 3 for a VIRTUAL EVENT from 7-8pm.
About the Filmmakers
Scott Morris – Producer/Director/Editor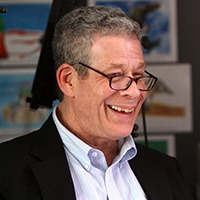 Scott Morris is a seasoned documentary filmmaker with 35 years of experience. His work includes From The Ashes: The Life and Times of Tick Hall, the acclaimed one-hour documentary featuring talk-show host Dick Cavett, about the re-creation of his historic seaside home destroyed by fire. The film premiered primetime on Thirteen/WNET, and was distributed to public television stations nationwide. Scott's company, formed in 1992, produced dozens of award-winning films and videos for clients ranging from major corporations to non-profit organizations. Scott also edited Emmy Award-winning cable and network television programs for Discovery, Lifetime, CBS News and PBS, and an Academy Award-winning short. Scott is very familiar with the Great Swamp – he's lived nearby for more 25 years, frequently hiking and biking through the area with his family.
Larry Fast – Co-producer/Co-writer/Historian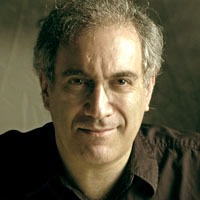 Larry Fast brings professional experience in media and the creative arts, history and technology. With a degree in history from Lafayette College and additional studies in architecture and engineering technology, Larry has qualified for government-appointed positions with the Morris County Historic Preservation Trust Fund and the Morris County Heritage Commission, having chaired both. As a technology history specialist, Larry serves on the board of the Thomas Edison National Historic Park and as an advisor to the Thomas Edison Papers Project at Rutgers University. Media experience includes decades of work as electronic music composer and producer contributing to numerous platinum selling recordings with world-renown artists, commissions for projects by companies such as Disney, XM Satellite Radio and Tribune Broadcasting, and working on documentary and feature film projects. Residing near the Great Swamp for nearly forty years, Larry remembers visiting the proposed jetport site in 1959 as a schoolboy with his family to gauge the potential impact on their home.
Save the Great Swamp website: https://www.savingthegreatswamp.com/