Book Your Spot Today.
UPDATE: Friday, May 13
We are a go for Saturday. Chance of showers. Warm (yay). Maybe bring a small umbrella just in case.
A GREAT LOCAL TOUR!
Join the Mr. Local History Project as we present our annual walking tour of the historic village of Basking Ridge; our annual fundraiser for our local high school scholarship.
Tour Date: Saturday, May 14, 2022.
Fundraiser Tickets on Sale Now! Proceeds go towards our high school local history focused scholarship fund.
Current Weekly Weather Forecast – Historic Basking Ridge, New Jersey
---
Everyone attending needs a ticket.
---
The tour tells the history of the architecture at specific locations as you walk the streets of the historic Basking Ridge village. Listen as your costumed tour guide and local resident adds color to the tour about living in the town. You'll learn things that you won't learn anywhere else. The tour is really a fun time to get to know Basking Ridge and is suitable for residents as well as visitors to the area.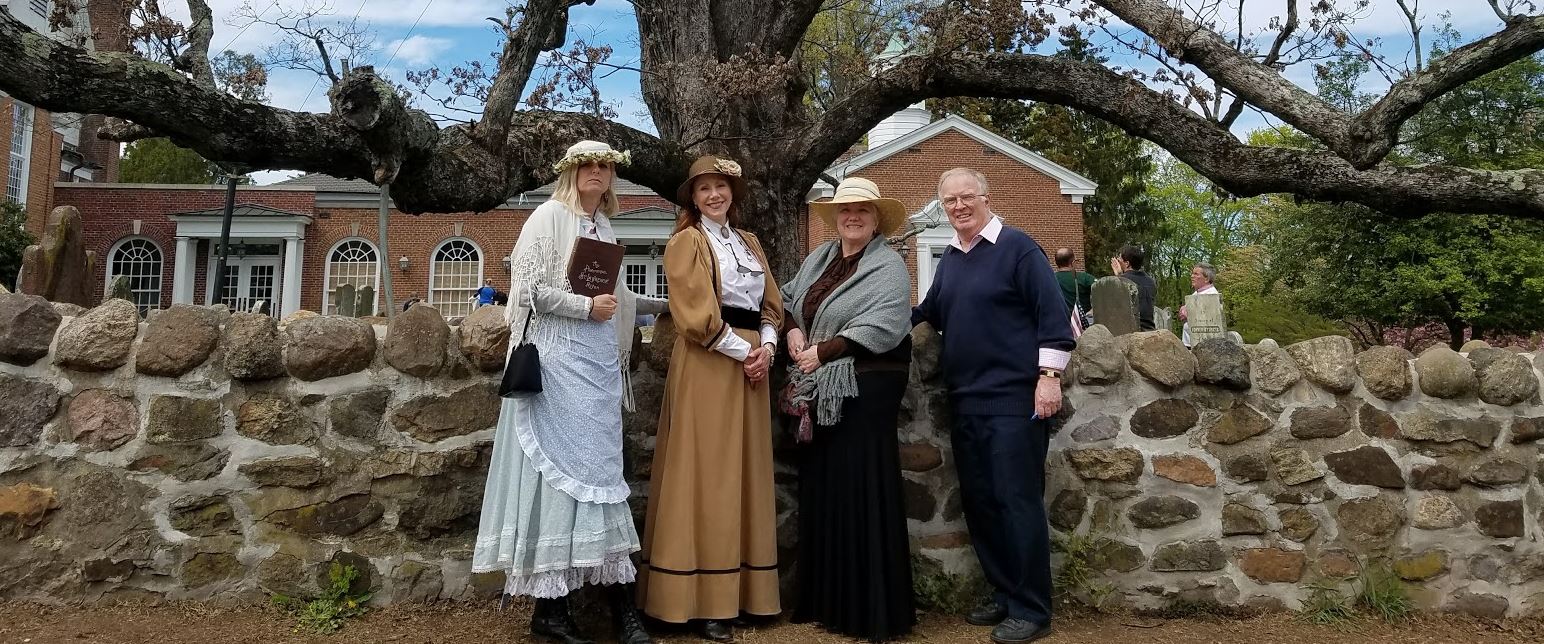 Exclusive Gift for Ticket Holders
Everyone who has a ticket and attends the tour will receive a historic reproduction of the Village of Basking Ridge keepsake map, suitable for framing.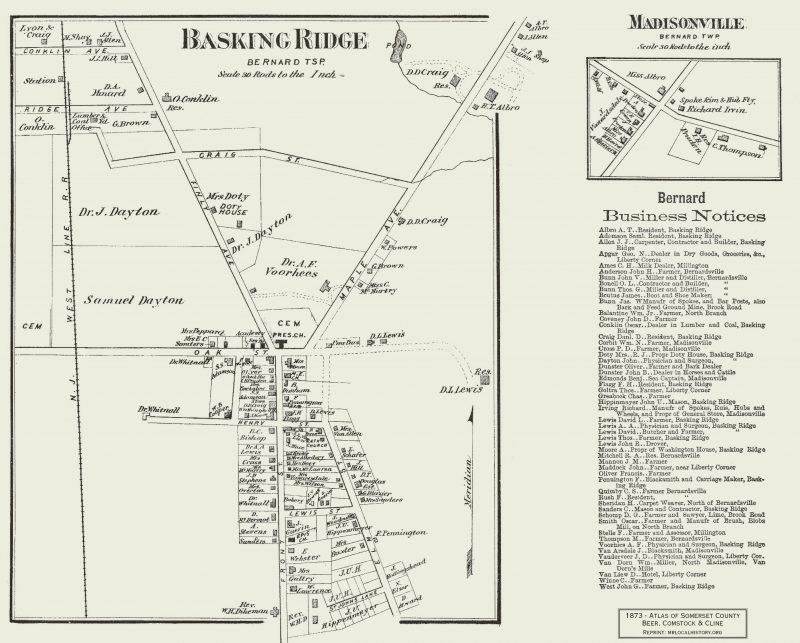 What to Bring
The tour is rain or shine so dress appropriately. You'll be outside the entire time. Wear comfortable walking shoes since you will be on your feet for over an hour. Might also consider bringing a water bottle in case you get thirsty. COVID-19 Protocols – We ask that if you are not vaccinated, have antibodies, or are at risk, please make sure to take appropriate personal precautions. The MLH Project will recommend pod social distancing.
Afterwards – Get LOCAL
At the end of the tour we hope you'll be our local guest and stop in the historic 3rd generation Brush's Deli for a sandwich (recommend the Town Special!) coffee or a snack, or the Washington House for a unique tent experience for a cocktail (full menu).

Additional Notes
Group is to meet at the center of Basking Ridge village just outside the front of the Basking Ridge Presbyterian Church at 1 East Oak Street.
Parking is available all along South Finley Avenue.
Please arrive on time as the tour will start promptly at 1:00pm.
In the event you can't make your tour, your ticket is transferable but non-refundable. Our people WILL be there so we hope you do everything you can to be there as well.
In the event of dangerous weather, MLH has the right to postpone the event if the weather affects the participants safety is at risk. This is why we ask for your cell phone number. We will text and email all ticket holders in the event that this happens.