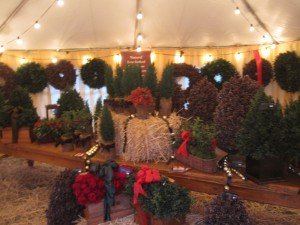 Who likes history? Who likes Christmas? There's an event that's been going on now for ten years at a beautifully restored colonial home in Bedminster, New Jersey The event is called Colonial Christmas, and it's time to recognize what a great event it is. Called the Jacobus Vanderveer House (pronounced  Jake-O- Bus Vander Veer – it's a Dutch thing), once a college rental flop house has transformed into one of the most beautifully restored federal home designs in America. But it's colonial Christmas where they're combining a little  history, tourism, tradition, and a whole bunch of  Christmas spirit, and you've got one fantastic event.
This interpretative event has it all. It teaches you things, and it brings you into the Christmas season spirit. Not to mention it's a great way to use such a great historic venue. Because once a historic site is repaired, the most important thing that can be done is to bring that history to life. Stories can be told. Traditions can be handed down from generation to generation. And best of all, the facility can be used. Colonial Christmas is an event that's been sponsored for the last ten years at the Jacobus Vanderveer House in Bedminster, New Jersey. Home to New Jerseys premier colonial Christmas event, they've been celebrating Christmas "Colonial Style" in style like no one else in the United States.
Colonial Christmas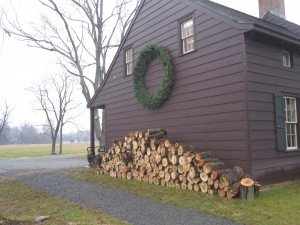 Colonial Christmas takes place normally at either the last week of November and the first week of December at the Jacobus Vanderveer House and Museum, also know as the General Knox Headquarters. Sponsored by a non-profit organization called the Friends of the Jacobus Vanderveer House, colonial Christmas works to bring the community together, celebrate history, celebrate colonial Christmas, and remind everyone that the area is truly part of America's heritage and the cockpit of the American Revolution. Colonial Christmas is the Friends annual fundraiser and its only opportunity to raise funds for programs at the house. The Vanderveer House served as the Headquarters of General Henry Knox, the father of the American Artillery during the revolutionary war.
At the 2012 Colonial Christmas event, the Friends of the Jacobus Vanderveer House celebrated it's tenth anniversary. Past chairs of the event, as well as fans and supporters, gathered at Trump National for a grand 10th anniversary celebration. But it's most interesting to understand why people go to Colonial Christmas. There are a variety of reasons why people attend.  "There's so much to see at Colonial Christmas, we can't tell you how excited we are to come every year," noted a couple who was visiting. Did you see the rose wreath and the rose decorated Christmas Tree? It's all real! Dave Mitchell from Still Life is amazing! Participating as vendors at the 2012 Colonial Christmas are Still Life Design – Harding. Antiques are also on loan from the Newark Museum and will only be on loan for a short time. And yes, for 2012 you have to check out the commissioned painting of General Henry Knox at Pluckemin. This painting is the first interpretation painting of the historic site. It's like you're looking at the first rendition of Valley Forge….how cool is that? Read more about the painting – Click Here.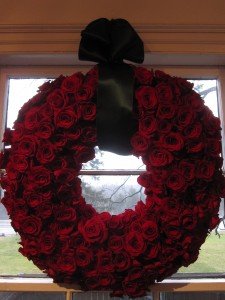 Whether you come to see the colonial house, the beautiful handmade decorations, the fresh cut trees, the antiques on loan, or to just get into the spirit of the holidays, there's plenty to see and do at Colonial Christmas. Even Santa attends! Carollers attend, storytelling for the kids, boutique shopping, and yes colonial history. Actors and re-enactors are dressed while they great visitors and tell stories of little Juila Knox and the winter General Knox built America's first military academy at the foothills just down the road. Not many people realize that America's first West Point was here a full 23 years before the USMA at West Point. That's just another reason to come to the house.
An exhibition of paintings by noted American landscape artist John Phillip Osborne, including the unveiling of a specially commissioned painting of  Gen. Henry Knox.  Exhibit courtesy of the Stringer Gallery, Bernardsville. Colonial holiday decorations by David Mitchell, Artistic Director, Still Life Fine Event Design, Harding, NJ. Period costumes and a wonderful holiday shopping boutique also is offering toys, decorations, jewelery, and assorted holiday gifts by Lady Ellen Ruck, Colony Farm Antiques, Chester.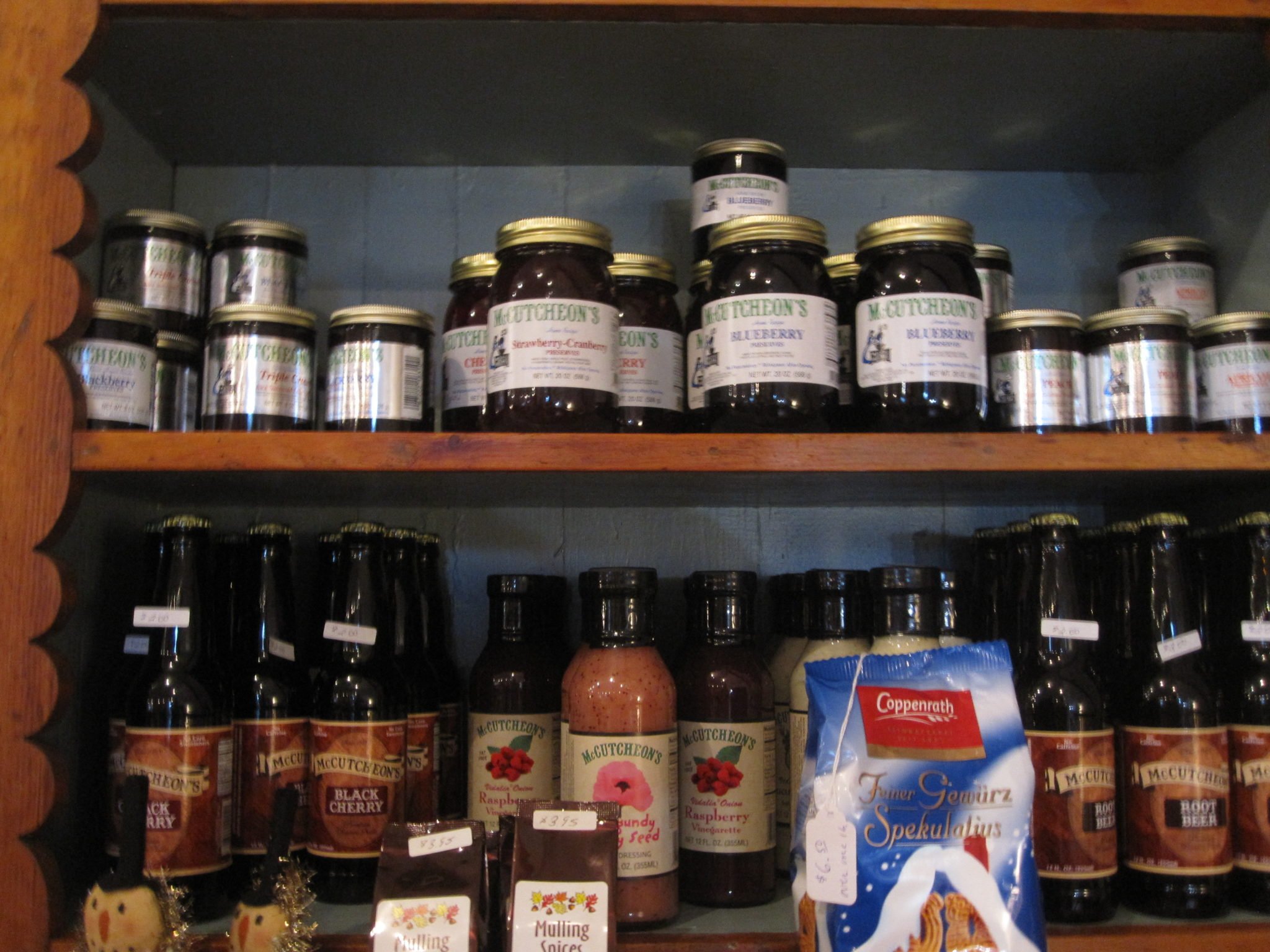 It's pretty simple. Every year you have to decide how you want to get into the spirit of Christmas. The Colonial Christmas at the Jacobus Vanderveer House is one of the best you'll find anywhere. Admission is $10 for adults, and kids under 10 are free. Visit www.colonialchristmas.org to learn more about Colonial Christmas. And be careful….you might just learn something about one of the most forgotten General's of the American revolution.
Please follow and like us: